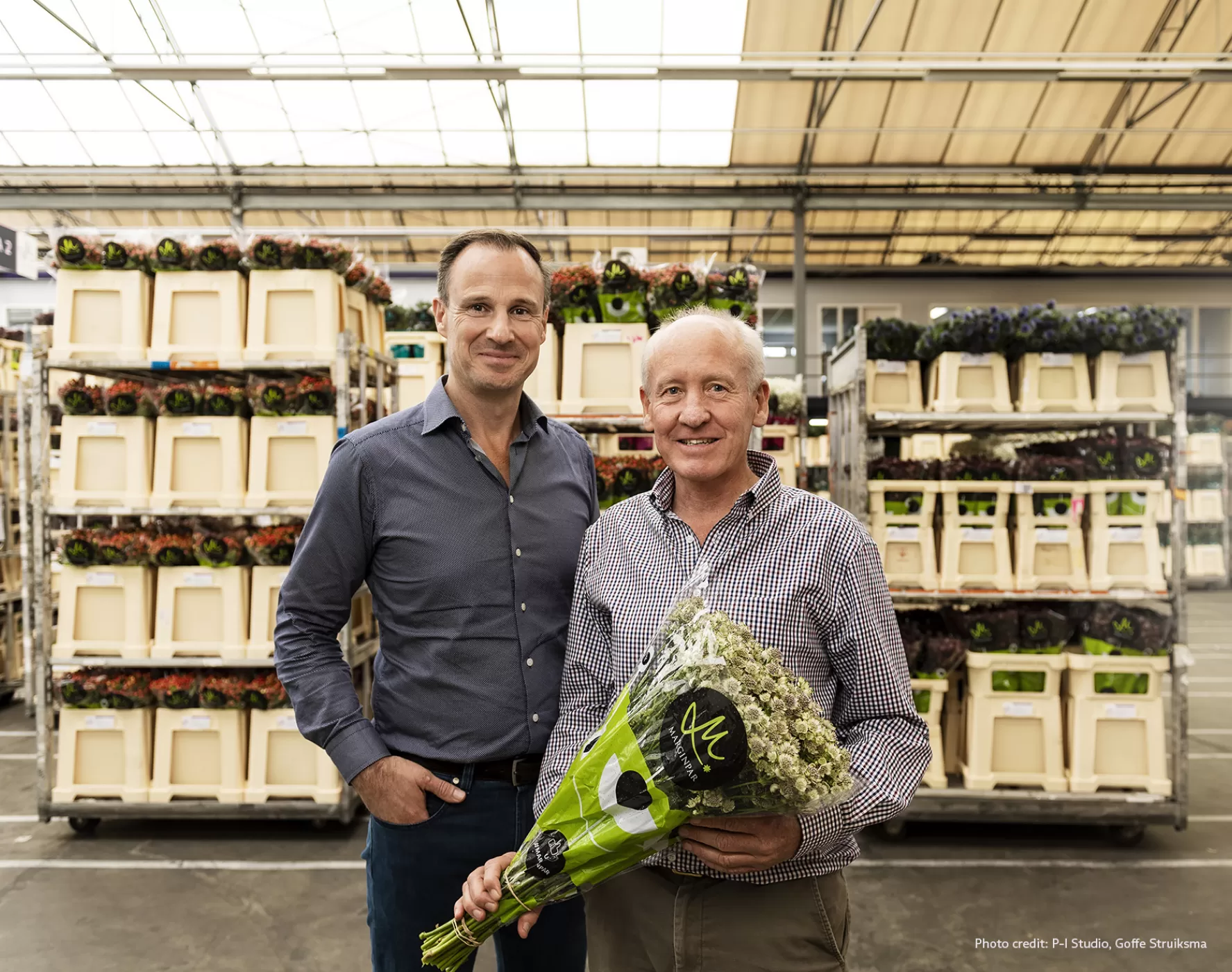 Navigating the next phase: Guided by servant leadership and a clear strategy
An interview with Rob Koning and Richard (Kiki) Fernandes
Back to stories
T
his article was written by and first published by Nomilk2day.
The flower business is in the midst of transitioning to digitalisation, a pull strategy and sustainability. Marginpar is navigating its own clear path through these changes.
At first glance, it looks like business as usual at Marginpar's facility in Aalsmeer: flowers are being wheeled around on carts, quality checks are being performed and shipments are being prepared. Yet a lot has changed in the past five years. Richard (also known as Kiki) and Rob refer to it as a transition.
A transition? What's changing?
Rob: 'Marginpar was founded by my parents in 1988; we were one of the first companies to bring fresh-cut flowers from Africa to the Dutch flower auctions. We started working together with Kiki's farms in Kenya in 2001, and we merged our businesses in 2018. Now we have one company, one brand and one vision.'
Kiki: 'Meanwhile, the world around us is changing rapidly. The flower industry is expanding and becoming more professional. Companies are consolidating and getting bigger. This is diluting the overall offering; there's more volume but less product choice. We're doing the opposite. With multiple production companies in four African countries, we supply more than a hundred varieties of summer flowers to a global market. However, this one-stop-shop approach is complex to manage.'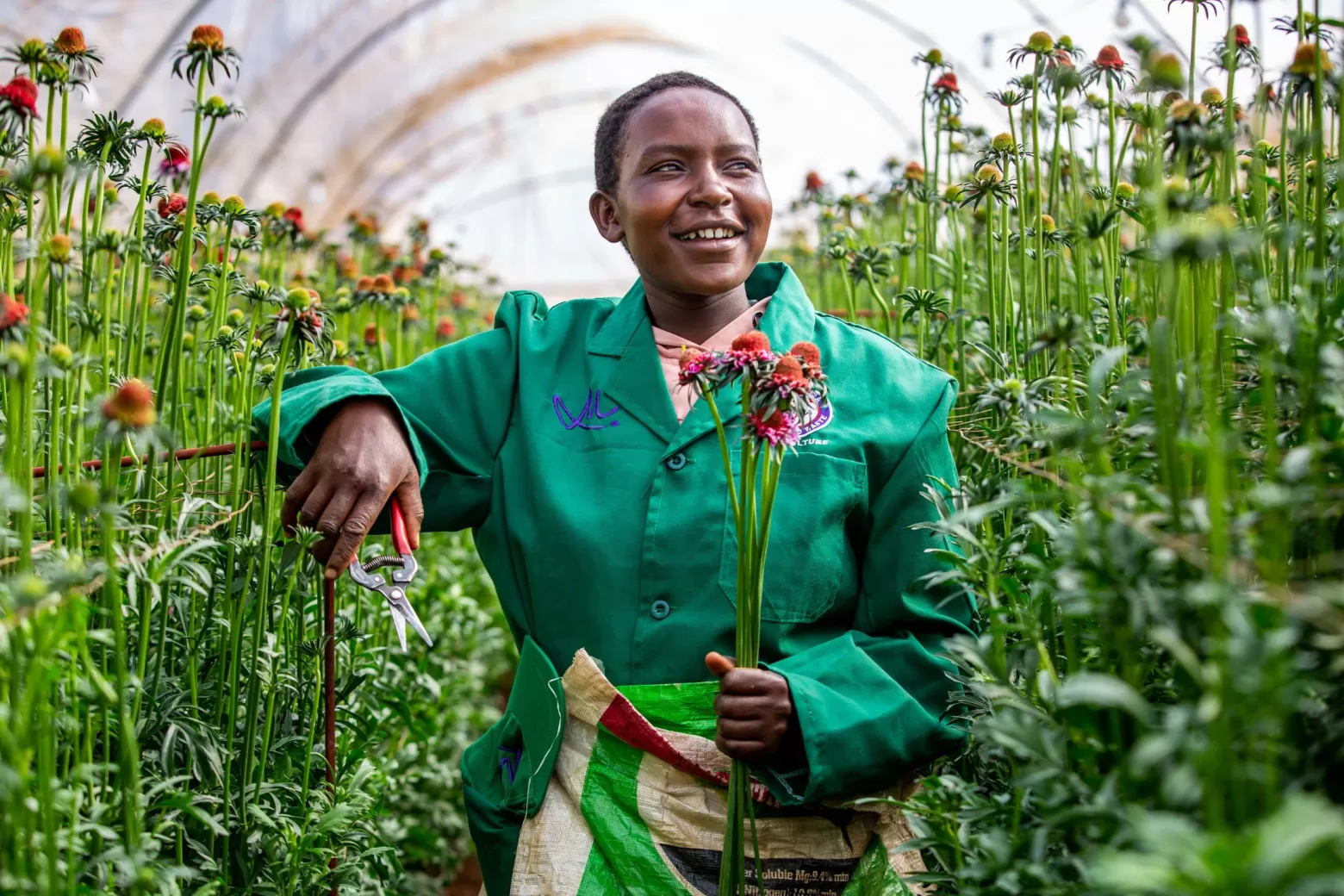 The world is digitalizing at a rapid pace. How is that affecting your business?
Rob: 'Whereas we used to work with exporters and had no idea whether our flowers would end up in Norway or Spain, for example, we're now increasingly growing flowers in line with end customers' needs. Digitalisation supports market transparency. Thanks to the shorter supply chain, we're closer to our customers and can respond to their ever-changing needs more effectively. Inventories and product waste really have become a thing of the past.'
 
Did this require you to adapt your sales strategy?
Rob: 'Definitely. In terms of selling our flowers, we've made the transition from a push to a pull strategy, such as by responding to market trends and offering customers added value. This creates demand for our unique types and trendsetting varieties. That's why we're constantly on the lookout for unusual flowers and then we inspire florists and influencers with new ways to use them. For example, we were the first to introduce the Clematis as a cut flower – and we actually won the Glass Tulip Innovation Award for it. Many floral designers now regard Clematis as a "must have" for weddings! So we have a strong drive to be innovative and trendsetting, we want to inspire our customers with unique products.'
How important is sustainability at Marginpar?
Kiki: 'We are one of the few growers on the African continent to have committed to Floriculture Sustainability Initiative FSI2025 vision of 90% of flowers produced responsibly. Sustainability sits close to the heart of the company with a clear ESG road map. We want everyone to help make the company a little bit more sustainable every day – whether through major projects to reduce water and energy consumption or just small improvements like banning disposable plastics from the canteens'. Essentially the road to enhance sustainability is driven by everyone, every where and every day through out the company.'
Rob: 'Sustainability is also about improving social conditions, such as setting up a medical clinic at every farm and ensuring that employees can take home clean drinking water every day, but also by building schools or improving roads.'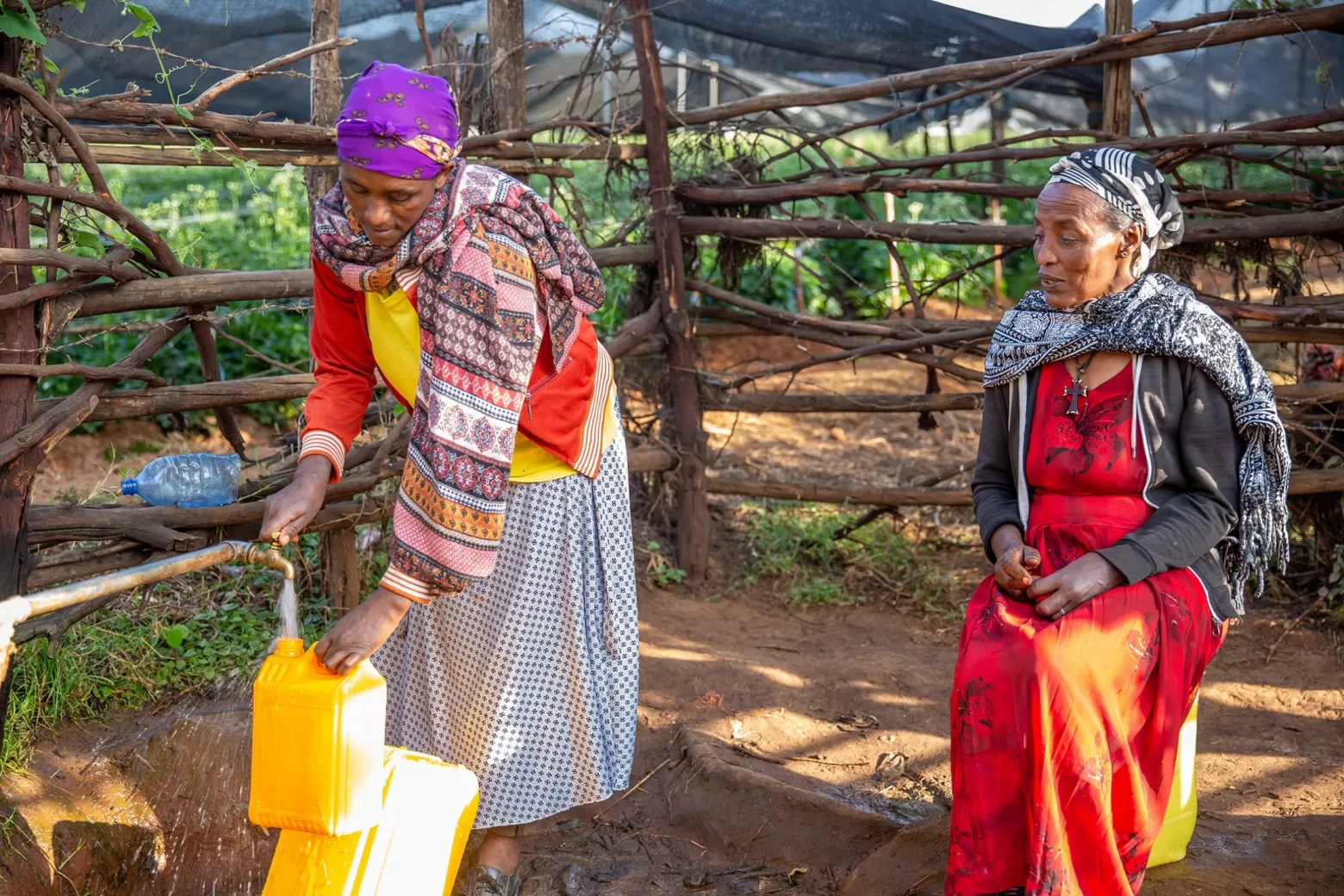 All of your 17 production facilities are in Africa. What's it like to do business there?
Kiki: 'The African culture is very different from the Dutch culture, but there are also significant differences within Africa between Kenya, Zimbabwe, Tanzania and Ethiopia. Besides that, there are further internal differences between individual farms, such as the local culture or education level. Anyone joining our company needs to understand that; they must be open-minded and know how to interact with all kinds of people. The key is to appreciate people and offer them opportunities – to give them the freedom and necessary support to grow. We strive for a shared focus and close-knit teams.'
 
Is it true that you use the Kaizen Methodology in Africa?
Rob: 'In Kenya we've been working according to the Kaizen principles since 2012. The methodology is focused on the continuous improvement of standardised business processes. It requires you to think carefully about every step of your process and take a structured approach to further optimising it based on your employees' knowledge and input.'
Kiki: 'However, you can't achieve continuous improvement without respect for people. That's why we've moved away from a top-down approach and now help people to take ownership of their tasks and their results. This creates mutual trust and appreciation – and it works! It's a great way to ensure that everyone maximises their potential.'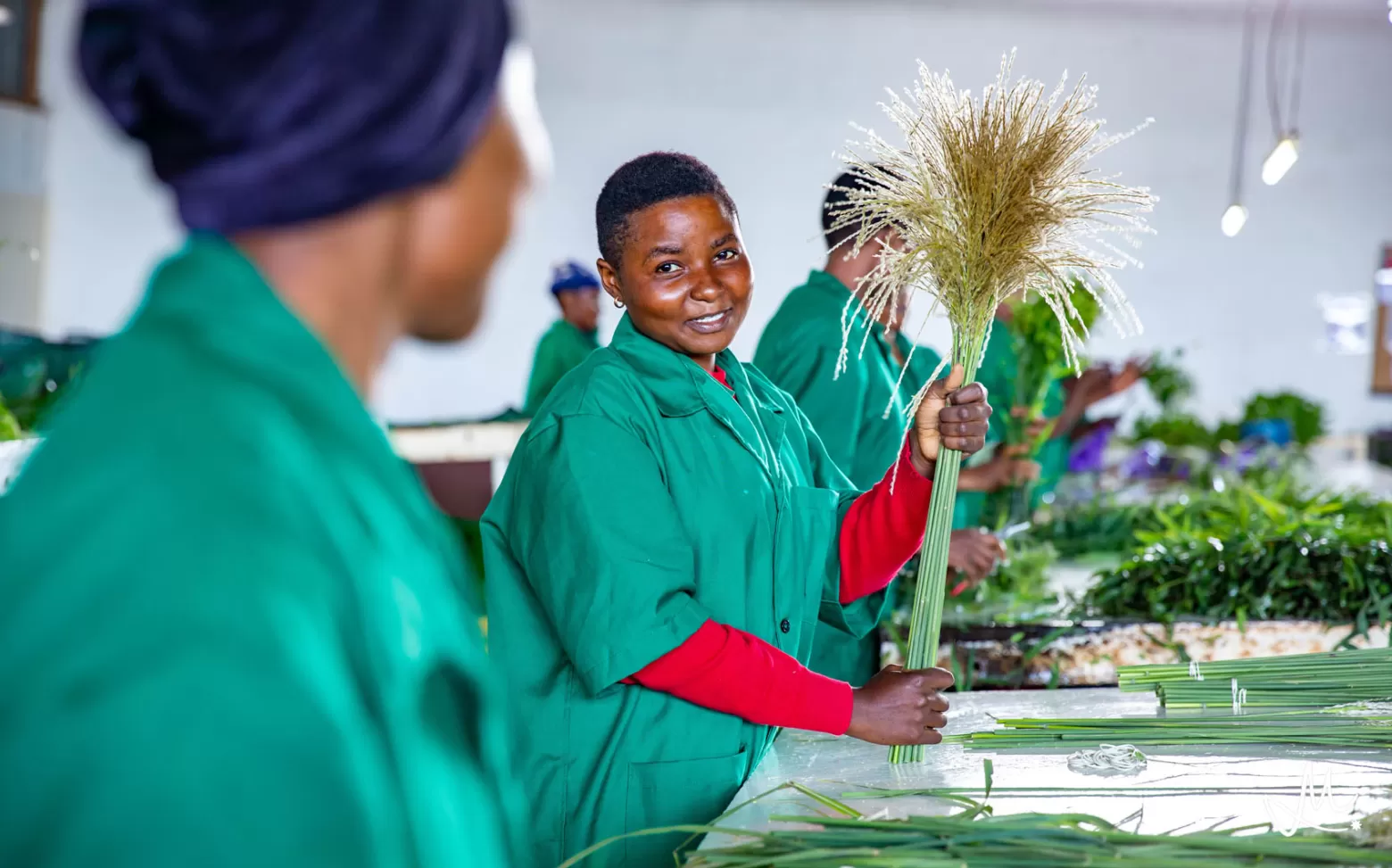 How has this approach benefited your business?
Kiki: 'Thanks to a more structured approach and continuous optimisation of the production processes, we've doubled production without having to increase the size of our production area or workforce.'
 
That's an impressive result. Does that also require a specific leadership style?
Kiki: 'Servant leadership is a good fit for us because it's aimed at balancing the interests of individual employees, teams, the organisation and society as a whole. There's no room for big egos. In essence, it's about merging all the different ideas and insights into a shared vision of how things should be done. It's about "one plus one equals three": synergy. When that succeeds, it leads to effective teamwork, employee well-being and good results.'
Rob: 'We're currently rolling out servant leadership and effective teamwork throughout the whole company, at all levels.'
Does that apply to your supply chain partners too?
Kiki: 'Yes, in the sense that we regard our suppliers and customers as equal partners. Lasting relationships are built on deals that are good for both sides. As Steve Jobs once said, "Great things are never done by one person. They are done by a team of people". Without breeders, we can't develop unique products. You achieve so much more together.'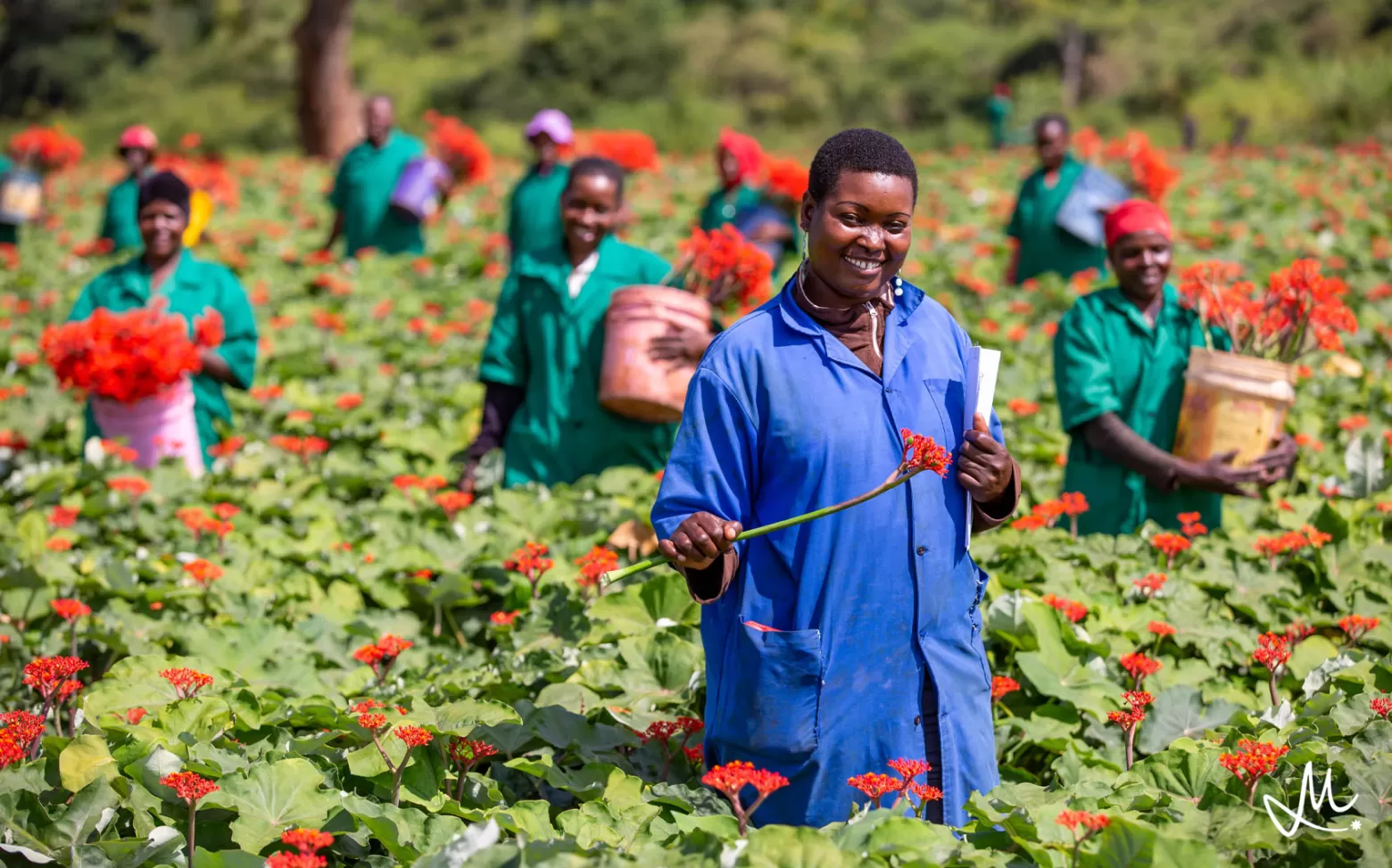 It strikes me how open you both are about everything.
Kiki: 'You're right – we don't only tell people when things are going well for the company, but also when we're facing challenges. At the beginning of the coronavirus crisis, for example, we got all our employees together and asked them what they thought we should do. Everyone agreed to work half days in April for half their salary. That wasn't a top-down proposal. The employees themselves embraced it; they didn't want to lose their jobs. And ultimately, everyone got paid what they forfeited when we were able to fully return to work. Besides feeling very supported by this, we were also able to retain all our employees and therefore get back up and running faster than companies that had radically reduced their workforce.'
 
And now you just have to keep that success going. What are your future ambitions?
Kiki: 'Our business is growing, so we want to expand production and we're planning to build a new facility in the Netherlands. One challenge we're currently working on is the supply chain, which is becoming increasingly complex. We will also continue to focus on production efficiency, quality and consistency.'
Rob: 'Our ambitious five-year plan places high demands on the talents of our people, so we need to support and facilitate them. We pay a lot of attention to employee development within the company and that requires structure and leadership, among other things. That will enable Marginpar to continue to grow, but Kiki and I need extra expertise for this next phase – an additional member of our team who can provide extra strength to help us push on with this development.'
But not someone with a big ego...
Kiki: 'Correct. We're looking for someone who knows how to combine servitude with leadership to create a strong yet compassionate management style. Leadership and support must go hand in hand to create a pleasant, stimulating work environment. We regard this as a must in order to unlock all the potential in the organisation.'