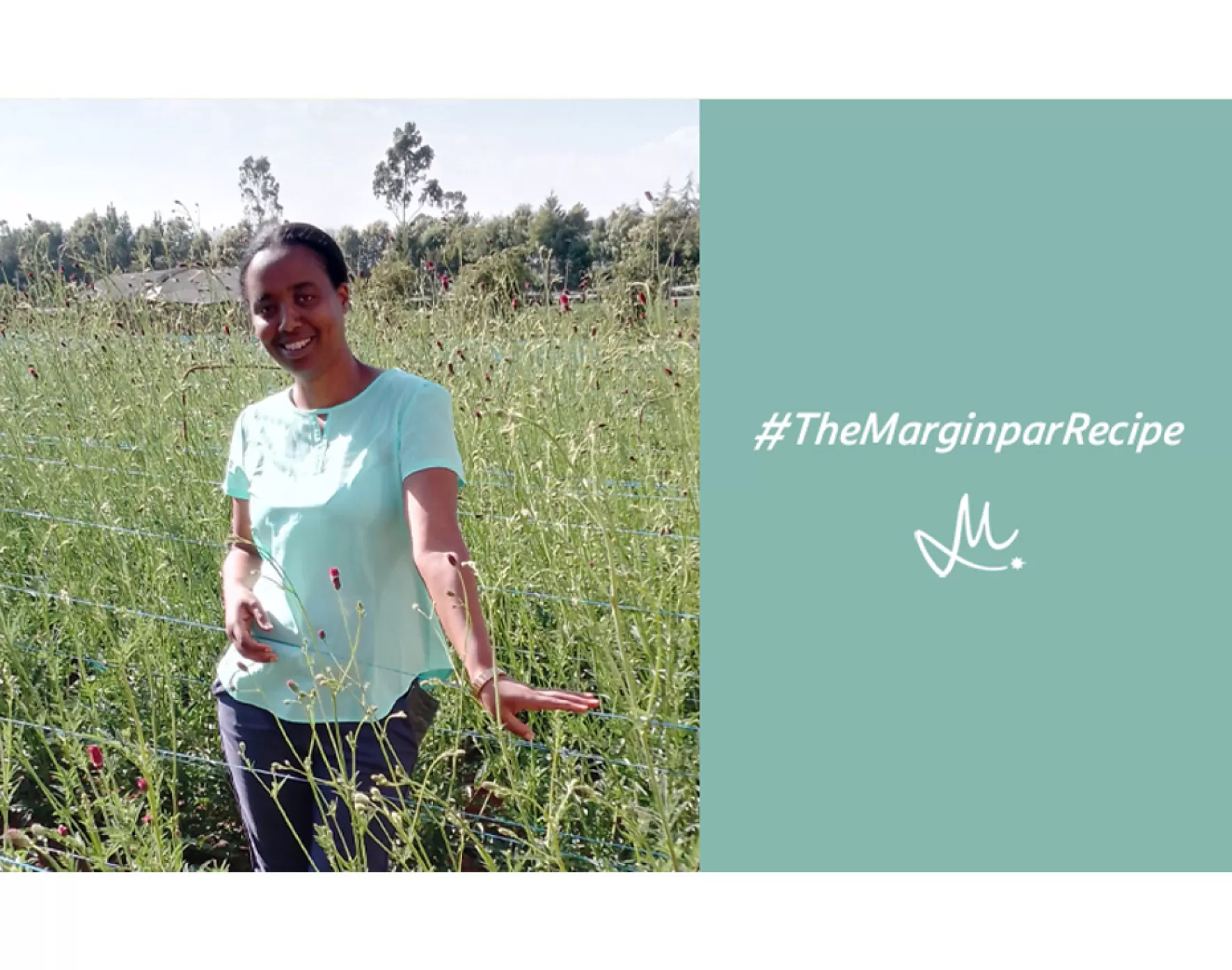 3 sites, 1 farm. Meet Marginpar Ethiopia
A one of a kind farm
Marginpar Ethiopia is one of a kind and designed differently. It consists of three production sites, that function as one farm. One farm, with one farm manager, one production manager, and also just one post-harvest manager. And that is Yamrot Habtamu, who joined Marginpar in 2019 after having a decade's worth of experience in horticulture, and having finished a horticulture master's degree. 
Cut, grade, pack, repeat
As the job title suggests, Yamrot is responsible for the harvest, and all that happens right after. That includes harvest transport, and grading and packing of the flowers. And that transport part happens a little differently than at our other farms. For example, all flowers that are harvested at Simba – one of the three production sites – have to be transported to the central packhouse which is located at the Marginpar site, for grading. Not that efficient. But that is about to change. Yamrot: "Over the last few months, a new packhouse has been built at Simba, and it is now ready for use. Not just a great step to increase efficiency, but also a great step for quality!"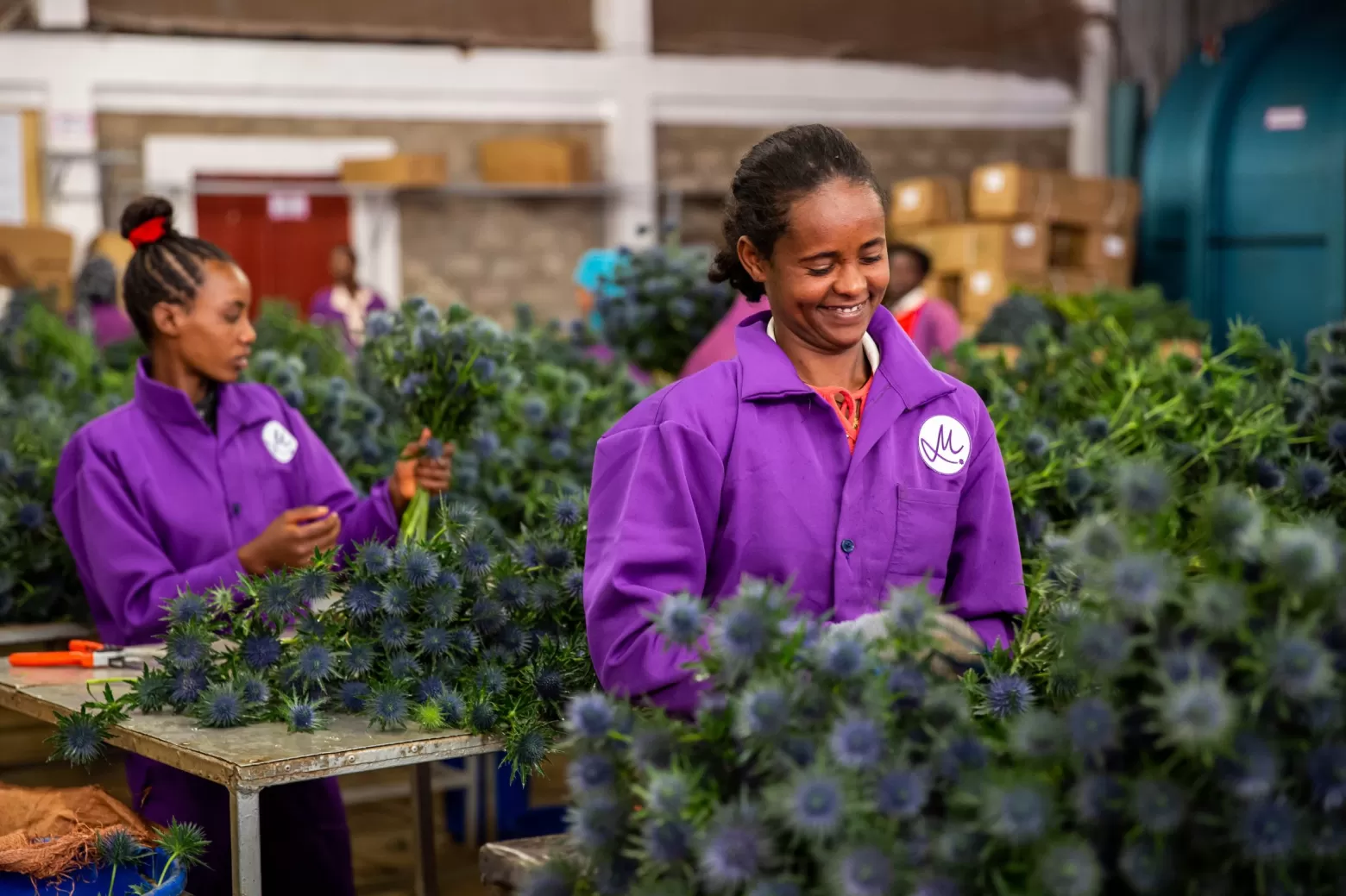 Finding the flow
At grading, stems are separated according to length and weight specifications set by the market demand team. We also grade on quality. Yamrot: "When I joined Marginpar, the packhouse and grading system were difficult to work with. We have now found a way that makes smart use of the space, that makes sense and is easy to work with." Having found that flow has been of crucial importance because production has been getting higher and higher these past few years. With this year's goal reaching 34 million stems! Yamrot: "To be able to handle this amount of stems, we have appointed assistant managers and supervisors. Two years ago we also started introducing the Hamuka culture here in Ethiopia. Unfortunately, we had to pause the process due to COVID, but we are starting up the trainings again really soon!"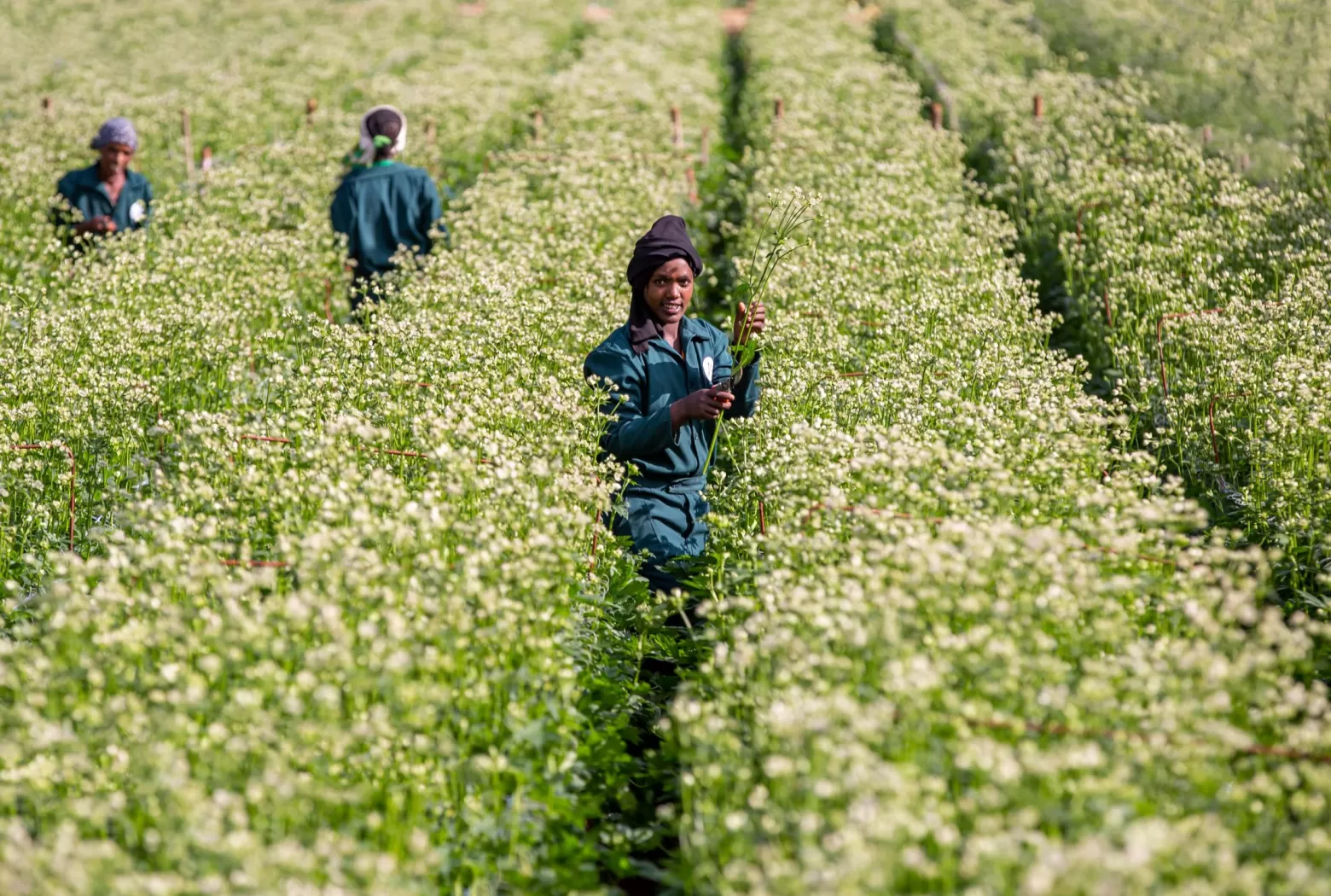 Team effort
Yamrot: "We have seen what Hamuka has meant for our colleagues in Kenya, and we are excited for how it can help us. Training my team has actually been my biggest focus these past few years. They have been doing it in one way for years, and now I want them to do things differently… Humans are creatures of habit, but I really believe that Hamuka can shift our way of working and thinking."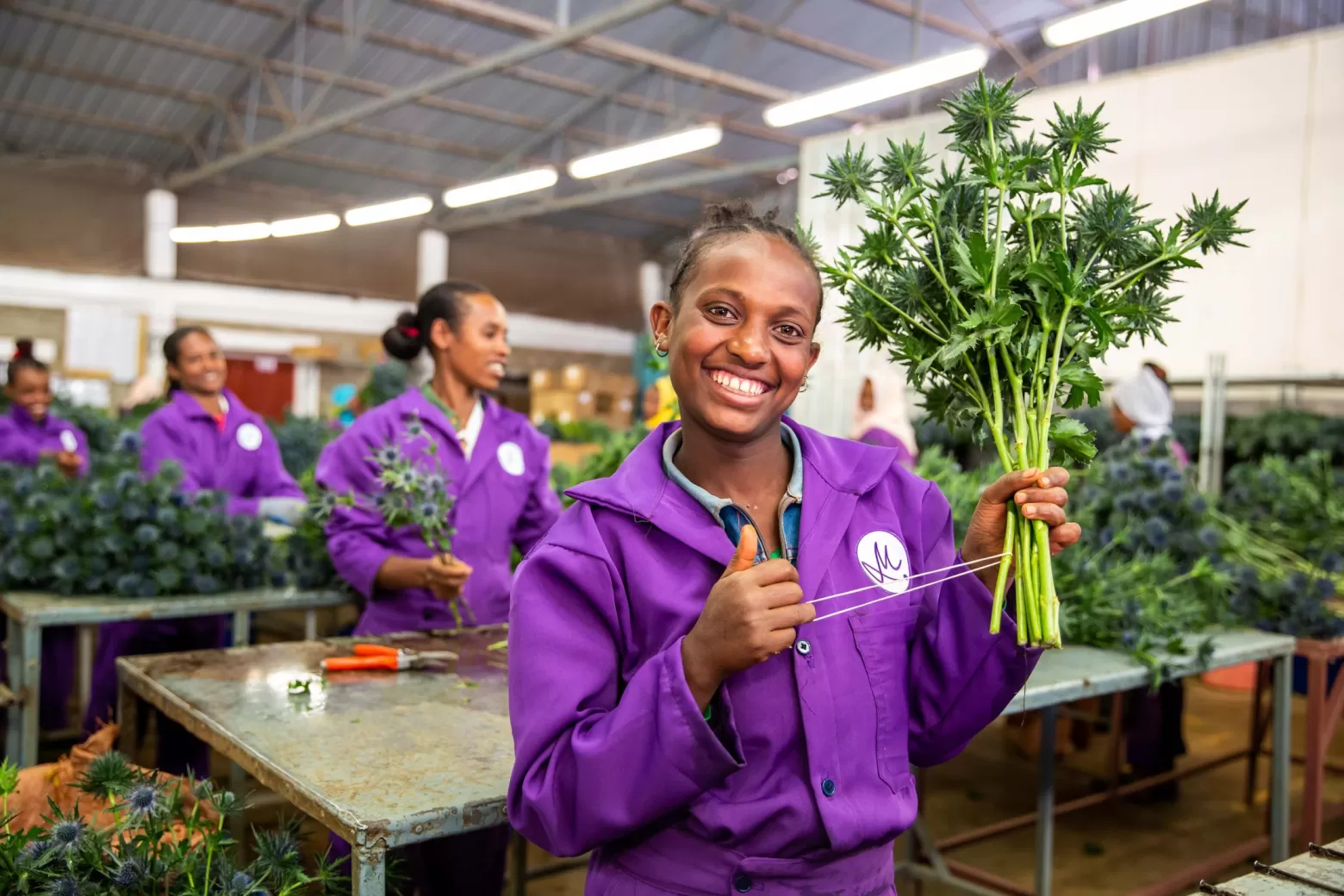 Dreams for the future
Yamrot sees a bright future for Marginpar. If it were up to her, she would want more production sites throughout Ethiopia. Yamrot: "We could really produce all the colours of summer flowers in Ethiopia, we have so many different soil types and we can settle at different altitudes. We currently have a trial site which is looking really nice, and I hope we get to produce many of these flowers commercially, in great quantity, but most importantly in great quality."
Even after a decade of working in horticulture, Yamrot is still mesmerized by the beauty of flowers.
"

The favourite part of my job is to walk around the farms at peak season and to see all those flowers ready for harvest. It is just the prettiest sight.