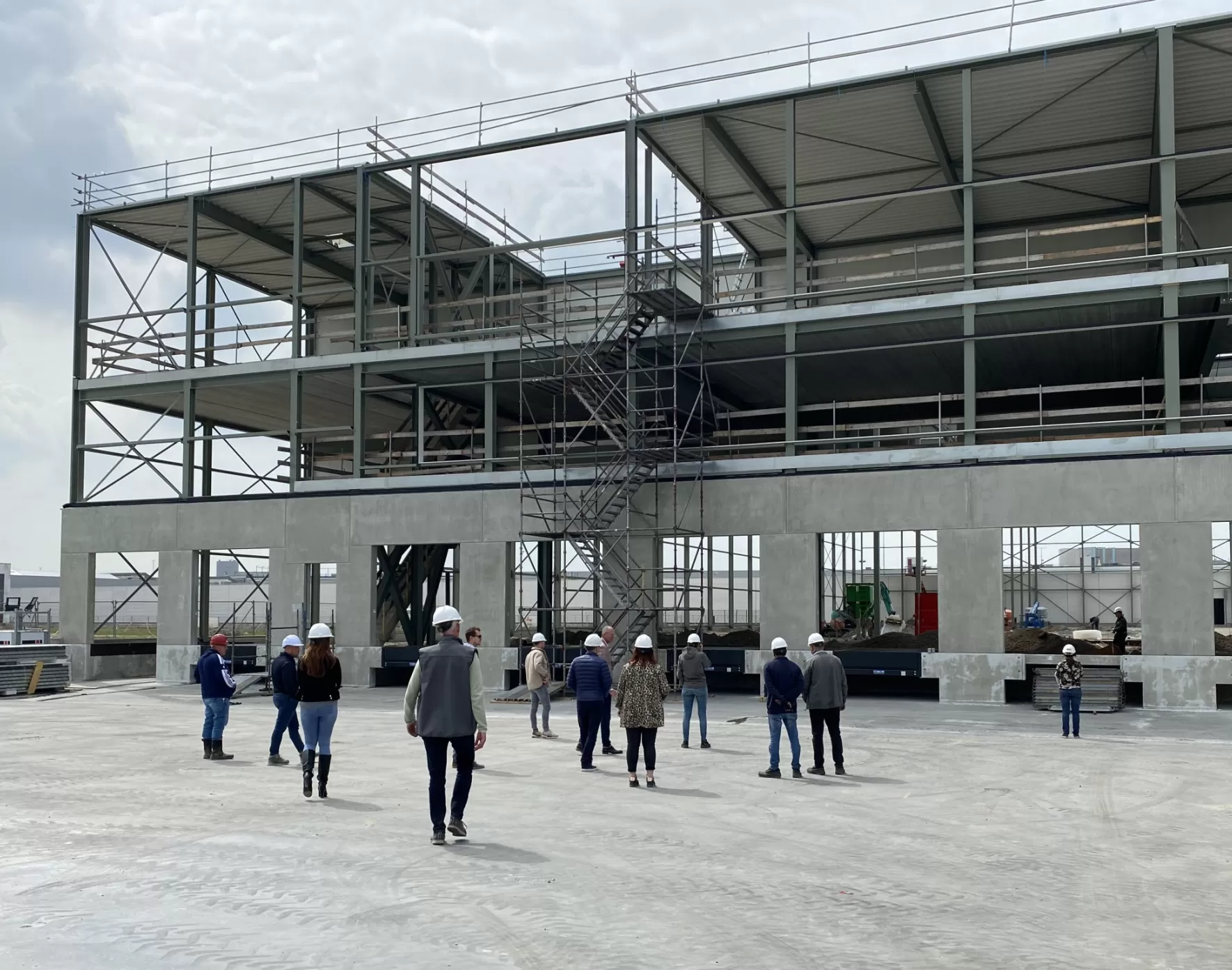 Team visit to the construction site
One step closer
We've said it before, and we'll say it again: We are so excited to move to our brand new building at the end of this year. We can see the construction site from our windows, so it was about time to take a closer look. We got a first taste; a tour of all future workspaces!
Into the air
After a few weeks of groundwork, we have seen a whole structure emerge from the ground over the past few weeks. Contractor Hercuton works with prefab concrete, which they also call their "LEGO blocks". They have 6000 of them, which means they can realise virtually any desired architecture.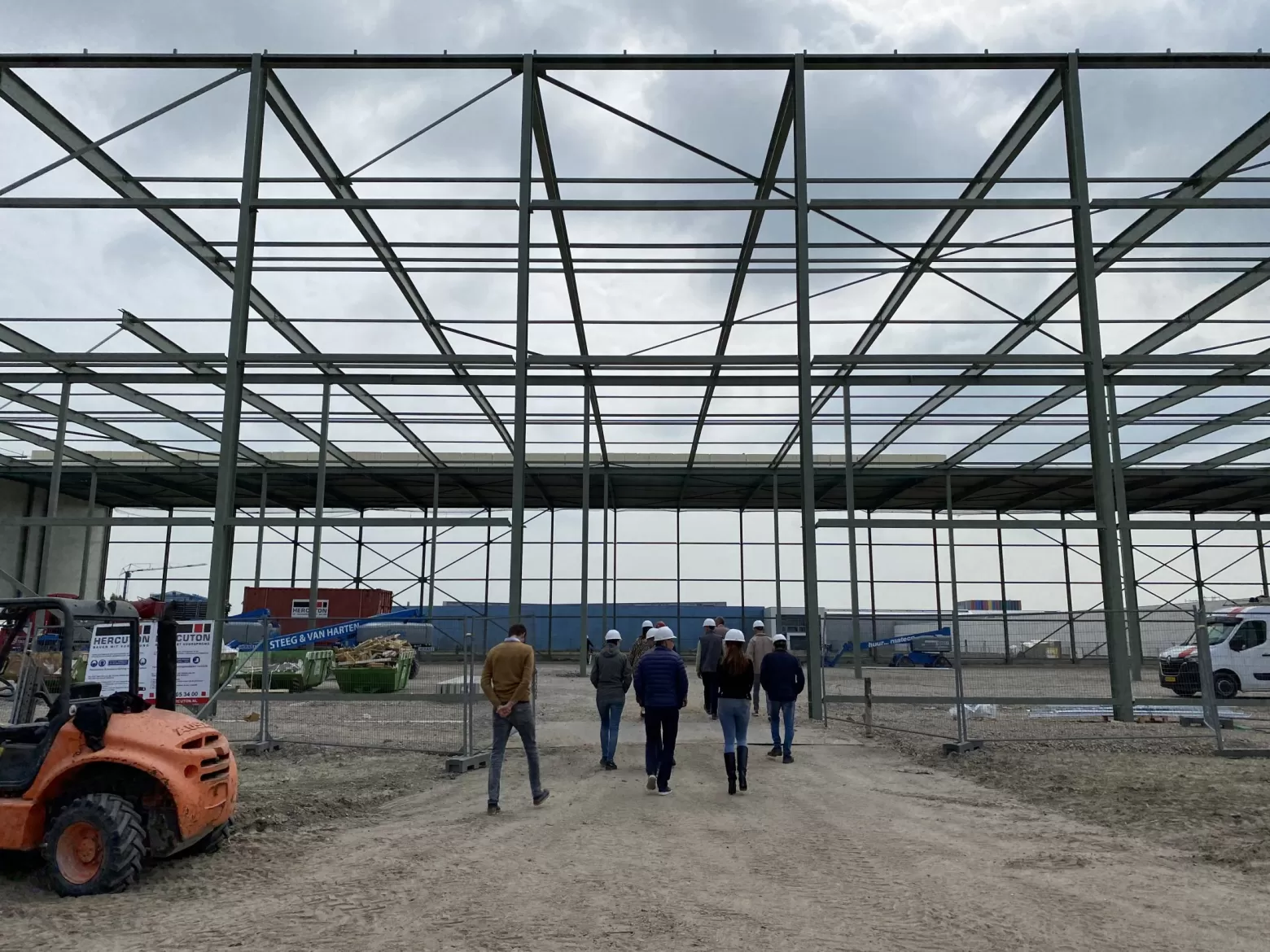 The first installations
Guided by our General Manager Michel Zaat, the tour started downstairs in the processing hall. The contours were there, so we could easily imagine what it will look like. The special 'pallet-lift', where we can lower aircraft pallets into the ground for a health and safety compliant working method, has even been installed already! We continued our way to the office space, of which the complete framework was already finished.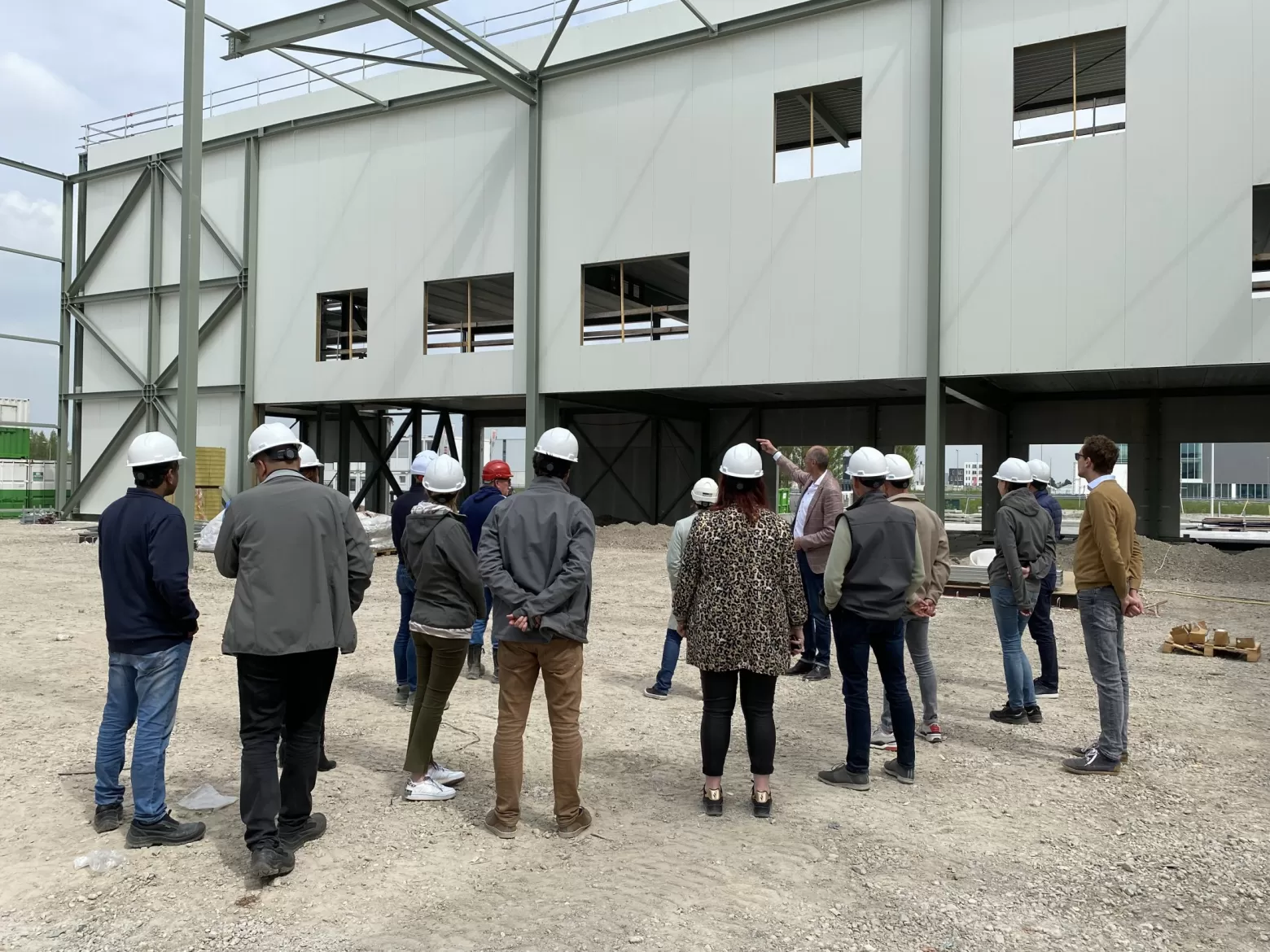 Our new place
Time to take a look upstairs! When everyone saw the place that would soon be his or her own, enthusiasm bubbled up. Even though all we saw was concrete, in combination with the drawings we saw earlier,  we could totally picture ourselves working there.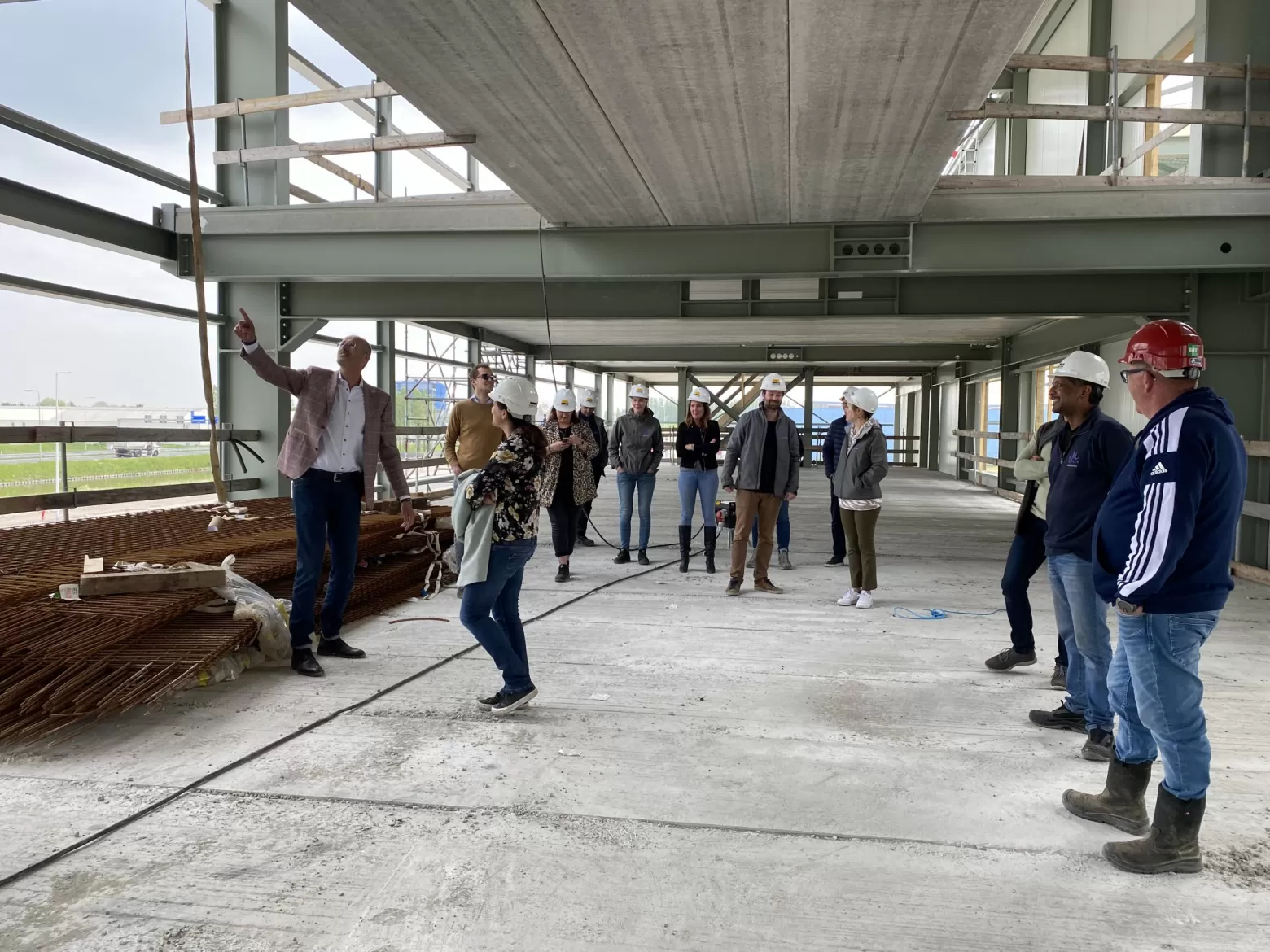 "

The large windows provide connection, and with the numerous seating areas and meeting rooms, the new building really is a meeting place.