H
ere it is! The trend overview that florists, designers and event stylists eagerly look forward to every time. Each year, we ask a well-known floral designer and/or trend watcher to share his or her vision with us. This year, it is Britain's Joseph Massie, who is known for his insanely beautiful installations, love of wedding work and technical mastery. He likes to share all this with the students at his Flower School, his hundred thousand followers on social media and now with us. Here we go:
Floral Trend #1
LOOK FOR THE SUNLIGHT

Let's be honest with one another - right now for many life is feeling tougher than it's ever been. Our craft, our pursuit of beauty, does not isolate us from the pressures and concerns of the World. We're in the end game. We've a darkening global economic outlook, soaring inflation, climate crises all around the world, a war in Europe, and those in charge do not seem to want to listen. It can be so hard to find positivity, to find some respite from it all. 
 
When things feel dark, it's natural to look for comfort. Comfort comes in different forms for us all, and for many the antidote can be as simple as a bunch of flowers - for some, maybe something more elaborate is required - but whatever tonic necessary is sought.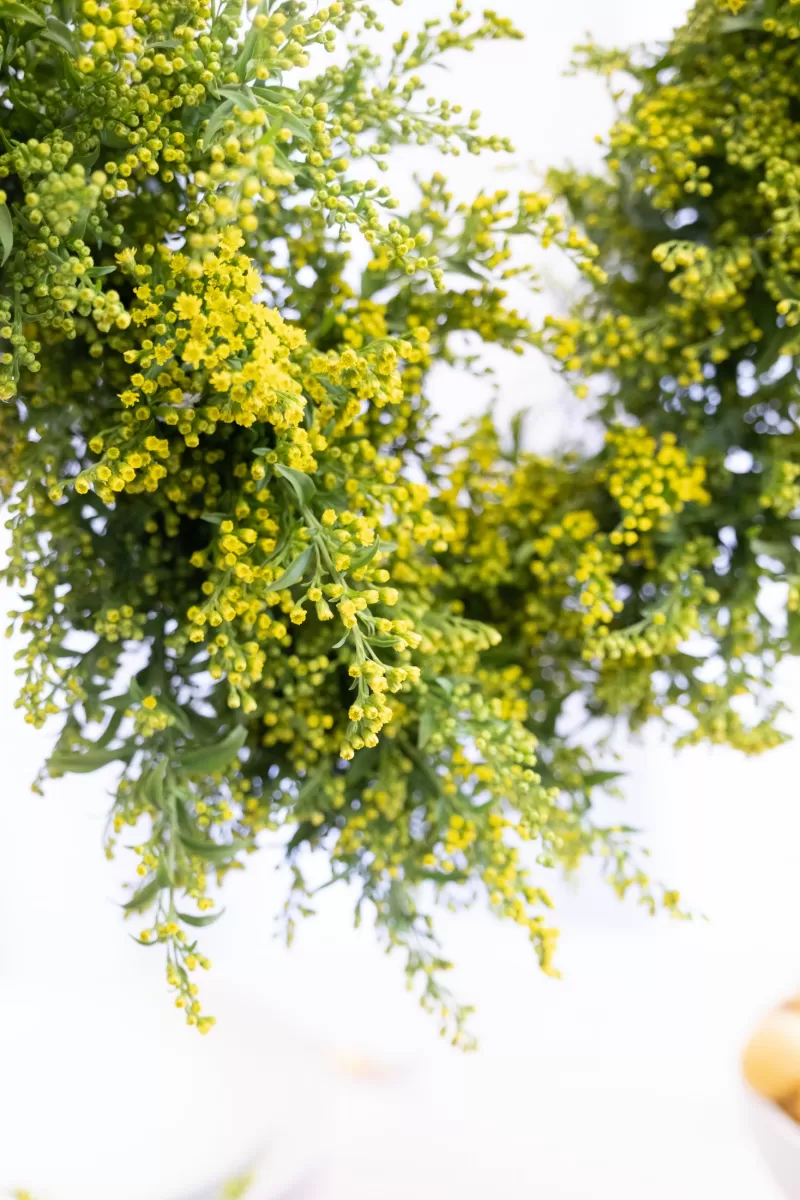 When things are bleak, I find the simplest of flowers do the trick rather well - there is no need for additional fuss. The bright sunlit fronds of Solidago, the innocence of Tanacetum, the sturdy cheer of Carnations and Chrysanthemums - all are affordable, strong blooms that speak to a simpler, optimistic mood. They're pure magic. 
I often tell my Flower Class students that there is a power in getting your hands on flowers regularly. The act of regularly inviting flowers into your life possesses a phenomenal potential. It can transform an innocent interest into a craft, build a confidence from ashes and make you more of who you are, opening up the mind to further inspirations. 
"

Amongst the gloom, let us not forget to look for the sunlight. Let us not forget that we're so lucky to do what we do.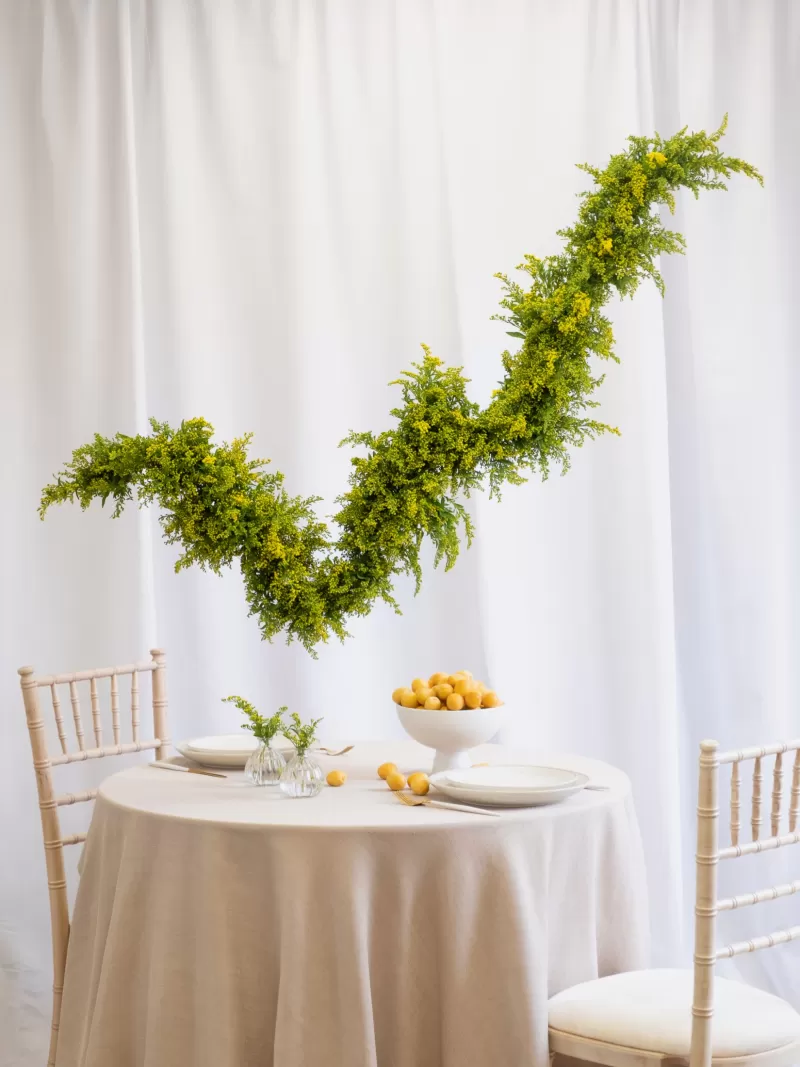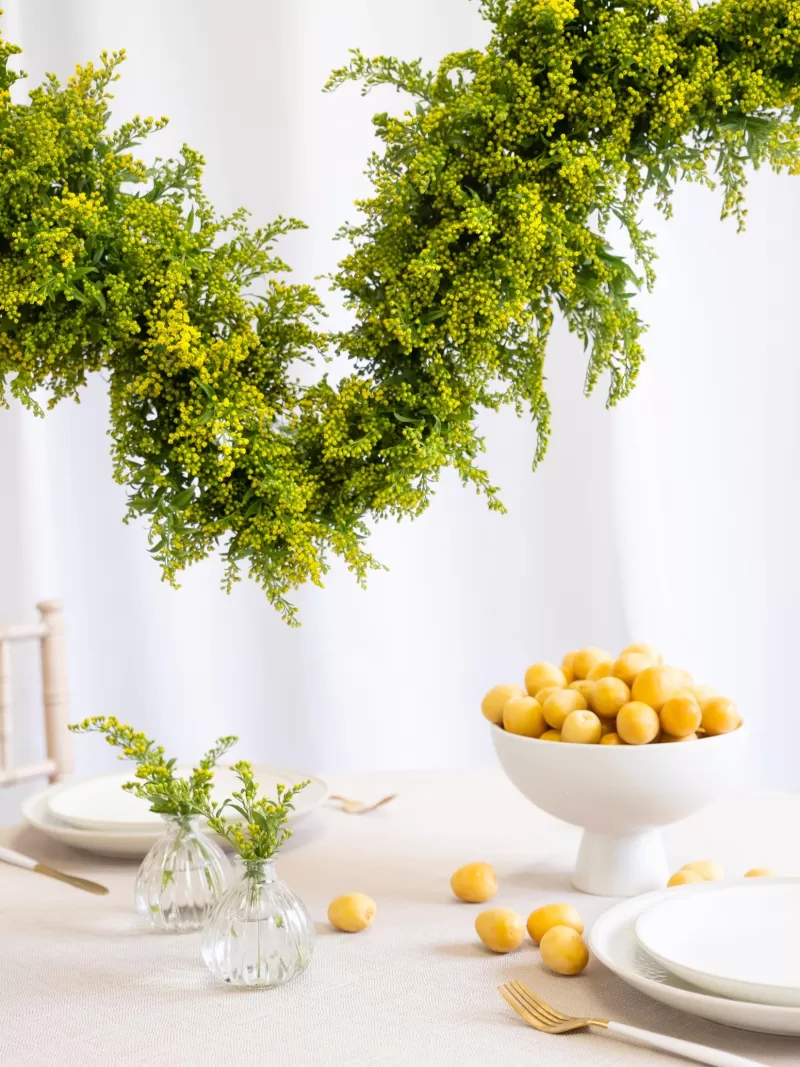 Floral Trend #2
A MOMENT'S REST
 
Life feels alive again. After a few somewhat subdued pandemic years, with lives half lived, there is an ease to life once more. We've taken a new, deep breath. Life feels more accessible again on every front - whether we're considering travelling abroad, or meeting a friend for coffee, it is all possible once again. The burden is lighter. Things don't require as much heavy lifting. With this return to life can come chaos, so there is a reminder to still keep time for yourself - to not wholly forget the lessons learned during these more solemn times. 
Prolific parties and wild weddings are back with a bang, but smaller, more intimate celebrations are filling floral diaries too. It's not so much the size of your celebration - it's fact you can have one, and the heart which you apply to the event will make it special. 
Florally there are symmetries here - in both larger and smaller events - we're celebrating the idea that less can most definitely be more when curated with thoughtfulness and consideration. Struggling for inspiration? Make a big impression with small touches - try analogous palettes or mono floral compositions, revelling in the beauty of one bloom. This is the way to make even the most intimate of gatherings memorable.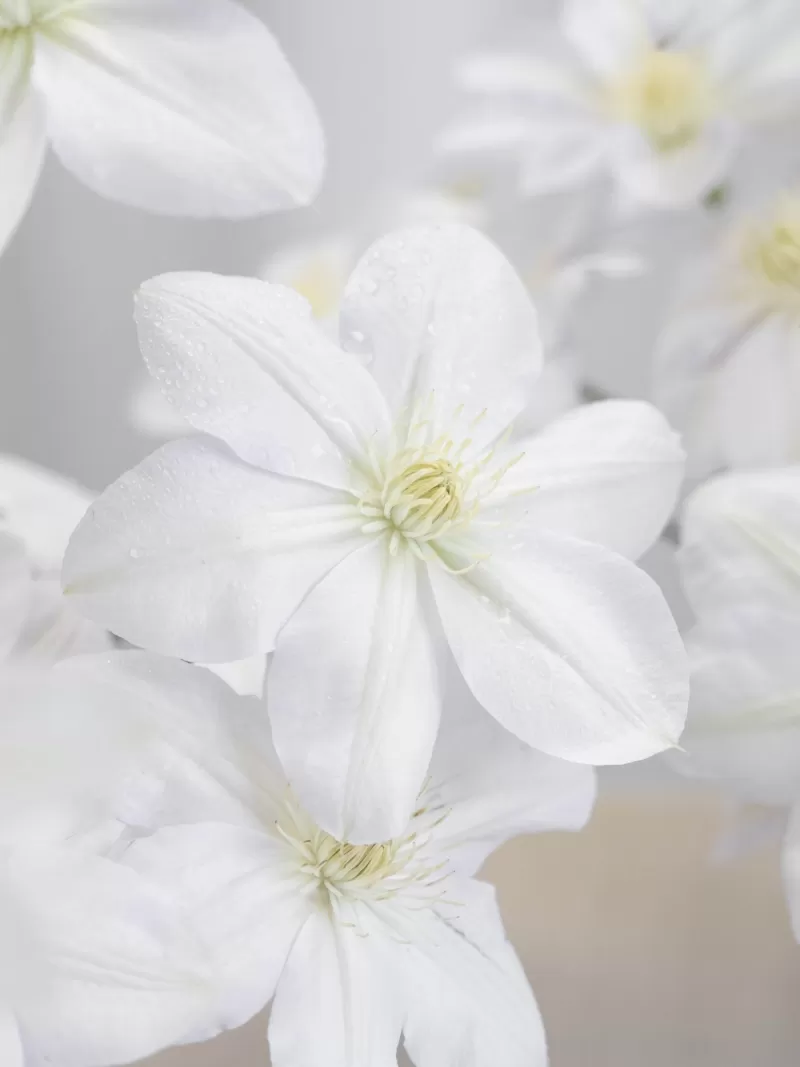 You have to accept social media cookies to view this video.
To change your cookie preference, go to the cookie page.
Floral Trend #3
SEEK THE UNEXPECTED
One thing I know for sure is that although at first glance it may not seem so, this is a big world packed full of wonders - and that especially goes for floral wonders. We're more interconnected than ever - in one sleepy morning from my bed I can see the jewels from the floral markets of London, San Francisco, and Tokyo, and I find myself searching for the new - new leaves, new flowers, providing us with new forms, new textures and new colours, providing us with new paint brushes with which to paint. 
Unexpected materials - or even common materials, used in new ways - present us with opportunities for both play and growth. Don't underestimate the power of play - I'm sure all of my students have heard this many times - as play can lead to discovery and new breakthroughs that you never would've had the patience to uncover elsewhere. 
 
In floral compositions we're leaning further towards unusual elements used boldly to create character and presence. Contrast is our play mate here - revel in it! Statement leaves - such as Caladium or Alocasia will get you on your way, especially when used in combination with whimsical blooms such as Clematis Amazing® Sevilla. To up the ante, add a handful of green tomatoes from the vine, a smattering of gourds, and accent with unusual orchids.
"

It's time to be bold. Dive into the natural world and seek out the new!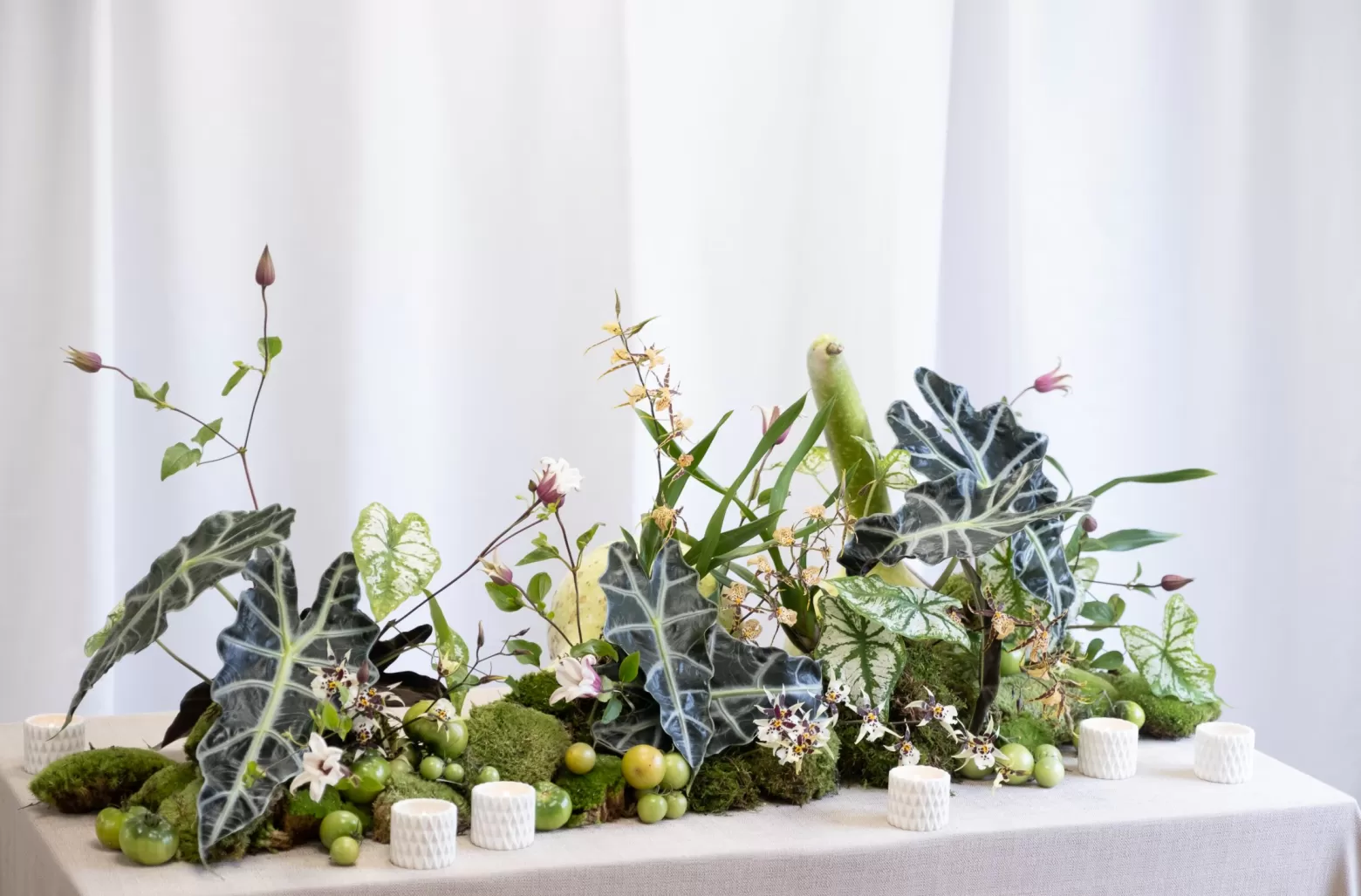 Floral Trend #4
CELEBRATIONS & INSTALLATIONS
 
We live in paradoxical times - humanity faces colossal challenges as we seek to create a more sustainable, equal, and kinder world - and yet there are reasons to be hopeful still.  
 
We're finally seeing the end of the global pandemic which saw dramatic changes, restrictions, and contractions in our way of living - but now it's time to relish our freedom and enjoy life once again, but at the very same time, there are darker clouds gathering on the economic horizon. Is it possible to feel everything at once? It's not easy to know how you feel at times. 
The best advice I can offer is to dive fully, deeply, into life and celebrate all the good that you have to enjoy right now - something many of us are choosing to embrace. Since pandemic restrictions have eased, we have seen a rush of bookings for weddings, events, and parties - celebrations in all their forms - accompanied with a tendency to go big - in every aspect. 
 
Installations - whether floating, growing or cascading - are very much the order of the day - and provide wonderful opportunities for the floral designer to express their creativity. Isn't it good to celebrate?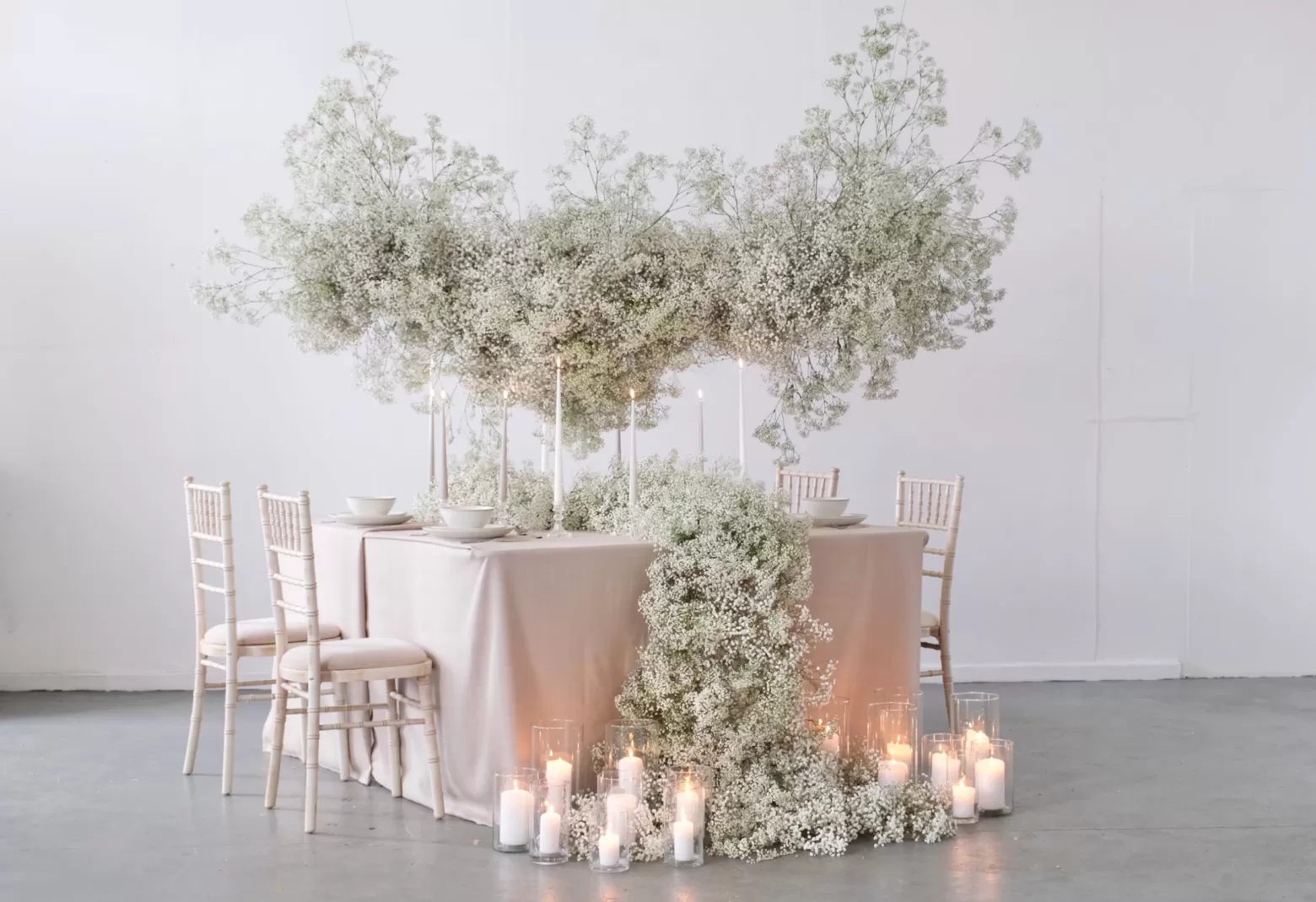 Floral Trend #5
RIPE
 
In our pursuit for the good times, we're going deeper, and embracing all aspects of our experiences. In many weddings and celebrations, clients are more frequently considering including sensory touches that were not so common in years past - colour is fine, yes - but scent, texture and flavour are better. 
To enliven our tablescapes and centrepieces, we're using fruits and vegetables, incense, barks, powders, and spices to provide another layer to the floral experience.
These gifts of nature add an unexpected and tactile layer to the proceedings, forcing floral designers to think outside of the box when it comes to both the mechanics and the aesthetics.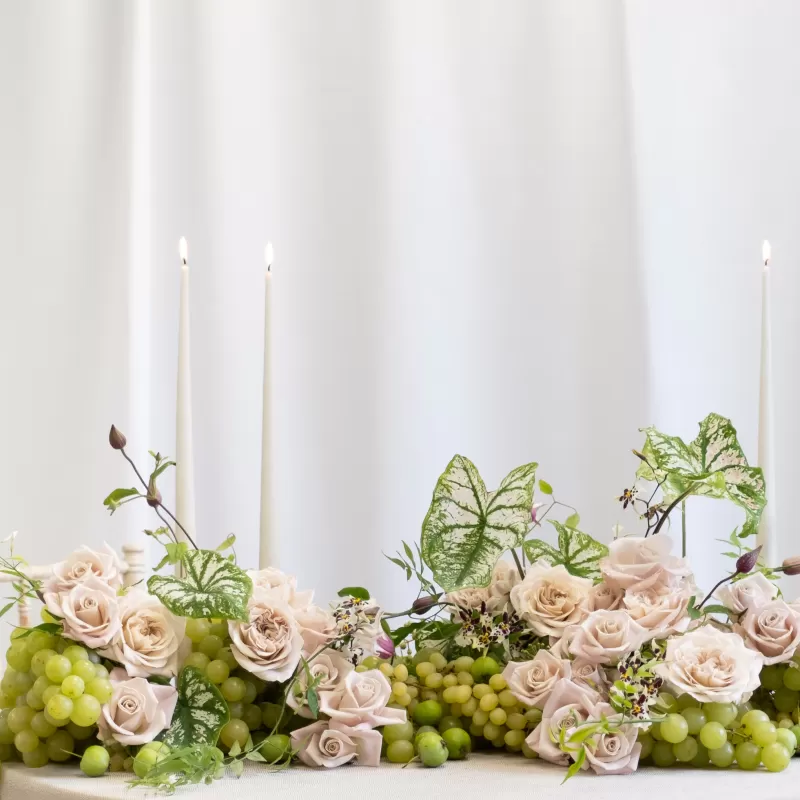 For classical touches, consider mixing apples, pears and grapes into the mix. For a darker, more sensual offering, include pomegranates, plums, figs and berries. Combine with rich, characterful florals for best results - you won't regret it.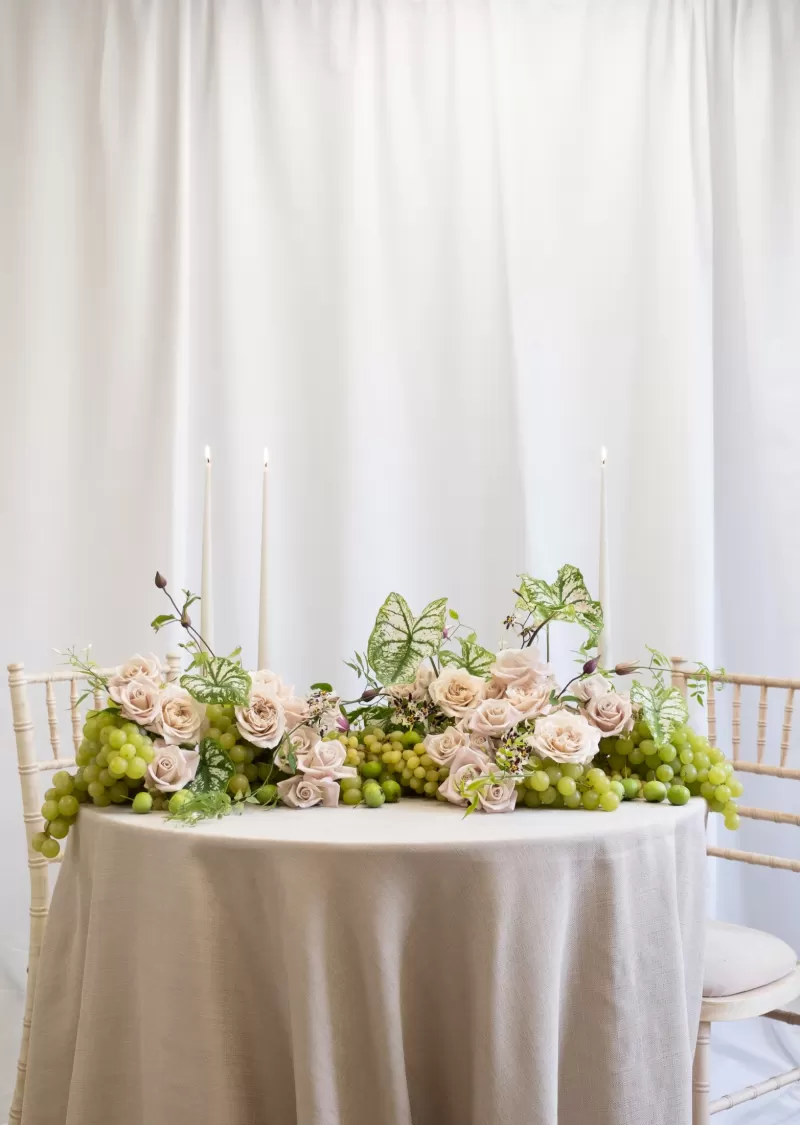 Floral Trend #6
SUSTAINABILITY
 
As floral designers, our connection to nature is integral to the success of our practice, and I'm of the firm belief that a respect for nature is a huge part of that connection.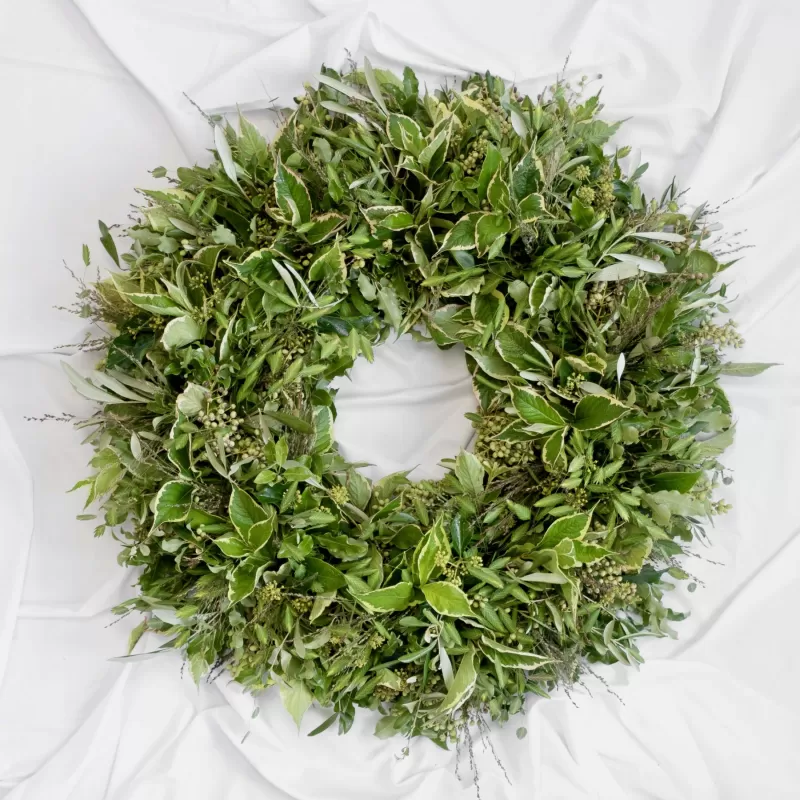 When I started out studying floristry in the early 2000's, sustainability was just not a part of the conversation - it was never mentioned, and certainly was not taught.
Today things have changed, and more and more floral designers are becoming aware of the effects that their choices have upon the environment, and what imprint their designs, practice and business will leave. It's good to see the revolution.  
Floral education has progressed too, with more and more educators opting to reject traditional mechanics and products and develop sustainable approaches to design any conceivable floral design. In my teaching, in my Masterclasses, we only teach using sustainable floral design techniques, and I encourage you to work this way too. This is a trend that is not going to fade - and it is important it doesn't.
"

When we respect nature, when we shift our practices, our techniques, our choices, to respect nature - everybody wins.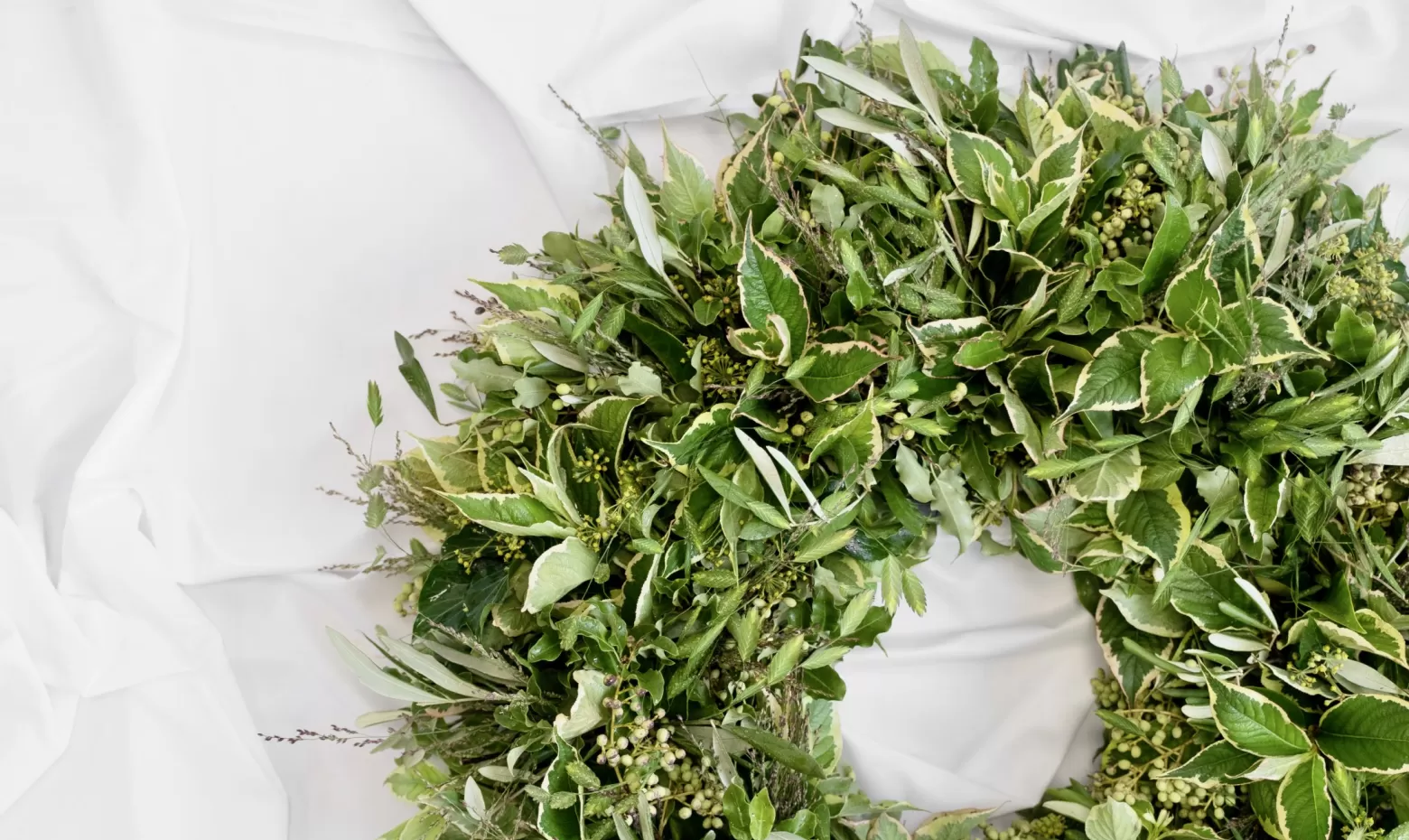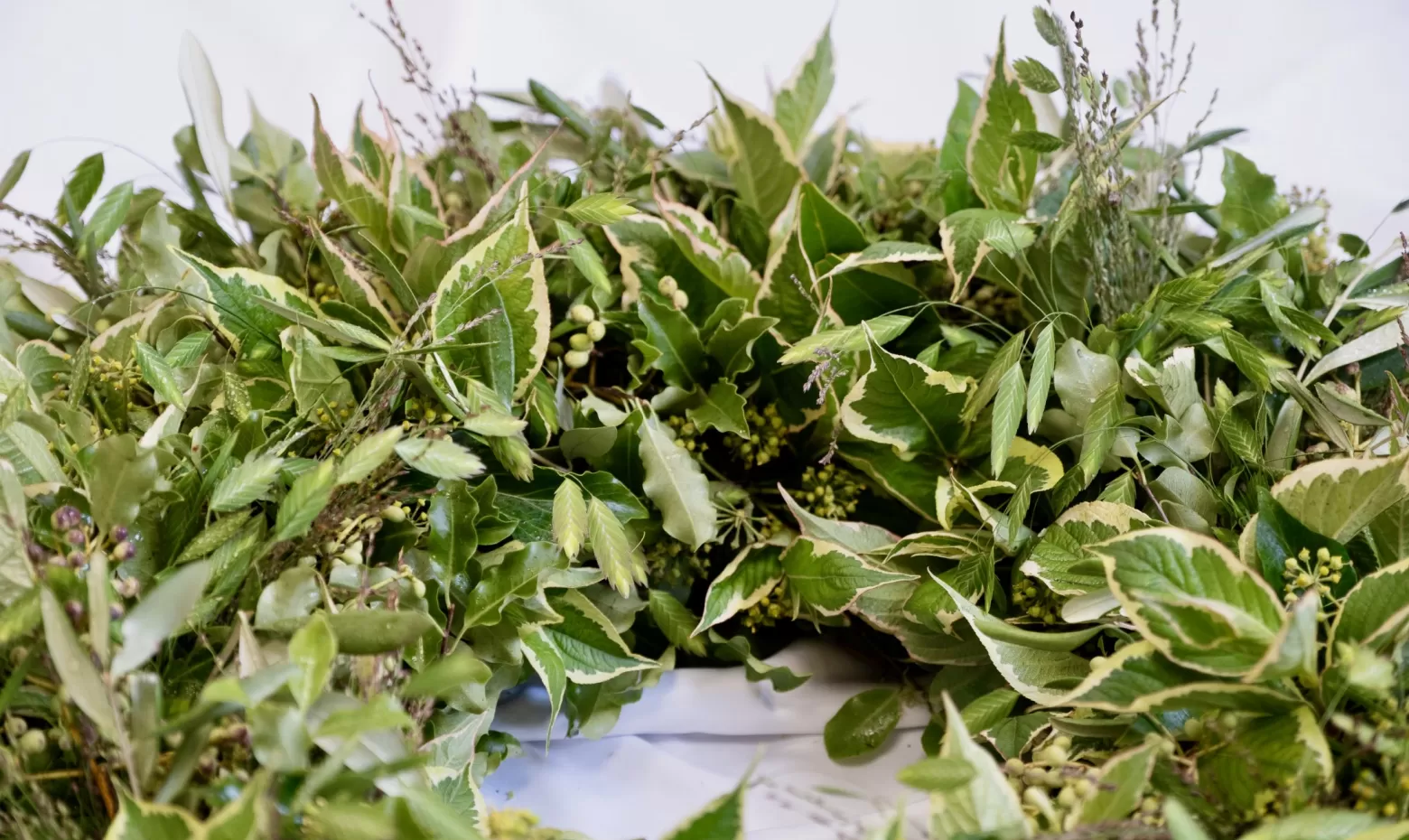 Floral Trend #7
DRIED
 
The current love affair that floristry has for dried florals is a long-standing affair - not a new trend, but very much a strong trend, that is continually present in homes, arrangements, and social media feeds. If you're not a lover of dried florals, maybe it's because some dried compositions can look and feel older than they should - more a traditional composition that you might find in an older relative's spare bedroom - but that doesn't have to be the case.  
"

Dried florals can be light, airy, and elegant, forming the centrepiece for many a celebration, or indeed a permanent feature in a business or home environment.
The trick is to seek a contemporary expression - either through your choice of form, materials, or colours, instead of accepting the older nature of the given florals. It's a trap some designers can fall into when approaching sustainability too - just because a work has sustainable mechanics and processes does not mean that it needs to look like something found in a hedgerow. 

 
Just because something is sustainable, it doesn't mean it cannot look contemporary, forward thinking, or dramatic. Let us think beyond, to progress, and not be so very literal. The same goes for dried materials.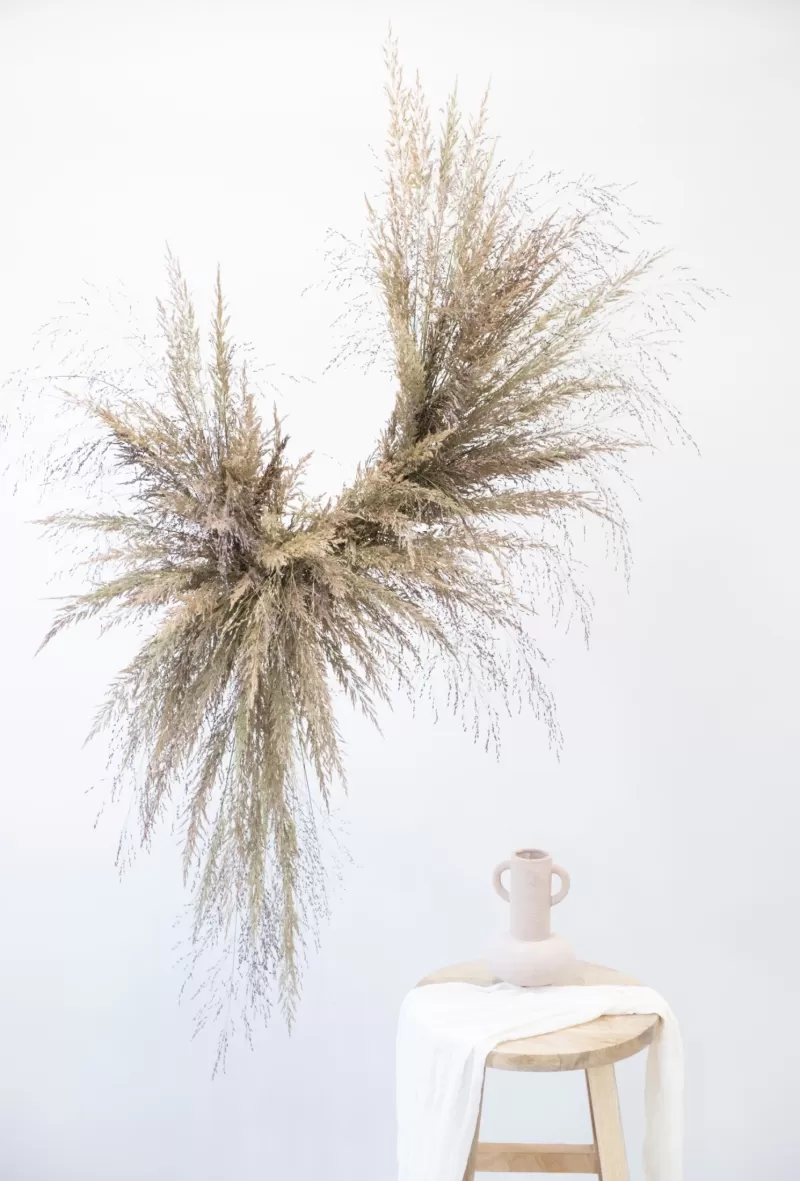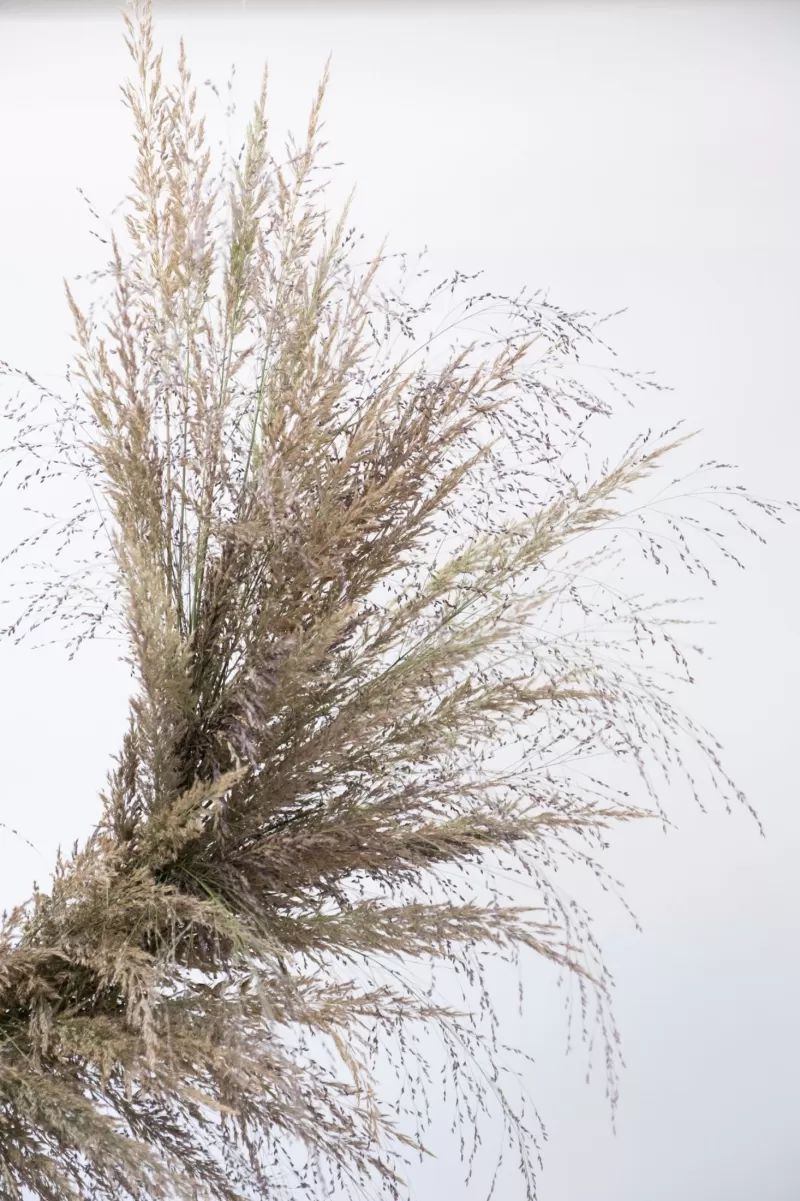 Floral Trend #8
NEUTRALS 
 
Classic, timeless, and forever in fashion - neutral blooms are the little black dress of the floral world. Whether your taste is for whiter than white blooms, or you allow yourself to segue into earthier tones, neutrals will forever be a classic trend within the floral industry.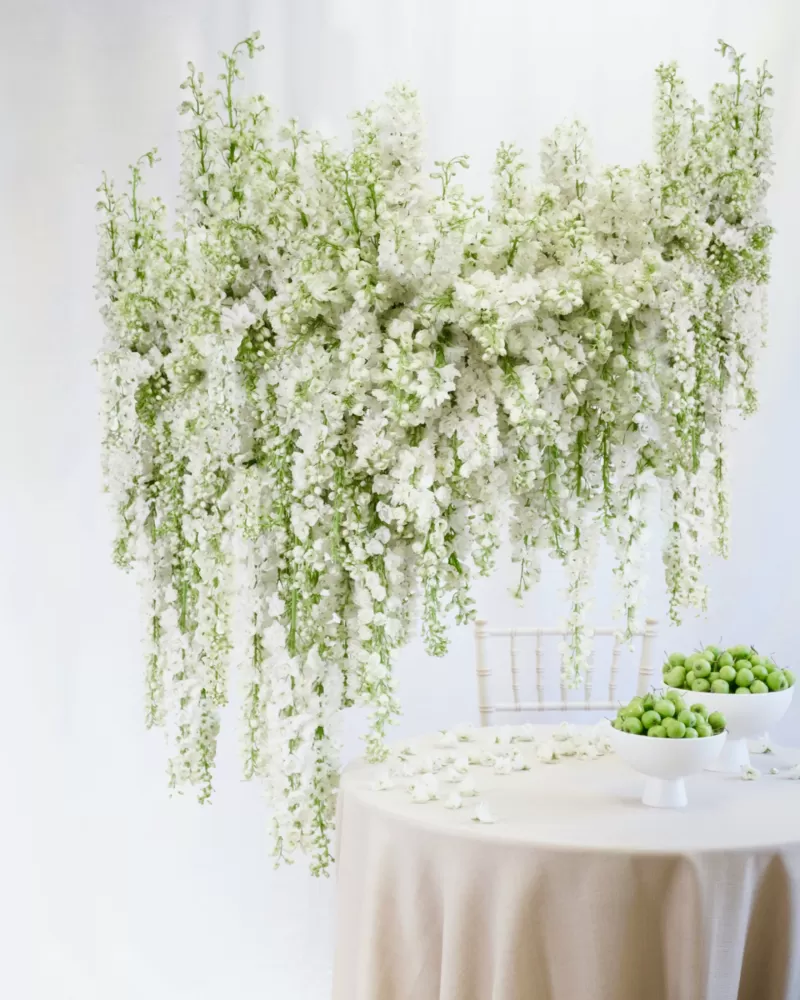 Some of their popularity comes from necessity - white for sympathy, white for weddings - but there is something more to it than what tradition dictates. Neutrals represent comfort - a moment of rest for the eyes during a long day - and I believe that is fundamentally why they're ever popular. 
 
Regardless of whether you're seeking a subtle note - such as the one that you might enjoy from a vase of Polianthes or Helleborus, or something, well, a little more dramatic, a neutral colour palette can be trusted to deliver time and time again.  Life is busy, life is crazy, life is full on - so long reign neutrals to provide us with peace and serenity.
You have to accept social media cookies to view this video.
To change your cookie preference, go to the cookie page.
Floral Trend #9
NEW ROMANTICS
 
New Romance is an aesthetic that celebrates a simple, romantic way of living - a trend that is incredibly popular - through our weddings, but also proliferating through all other aspects of floral design too. Let's be clear - this look is not wild - it's not messy - we're not talking about unstructured, inconsiderate stems sprawling every which way. Instead, we're cultivating an aesthetic consisting of only the most romantic, blowsy blooms. 
It's true, some of these characters are indeed whom you might expect them to be - garden roses, peonies, digitalis - but for this aesthetic to be successful, it's so necessary to pair these hefty blooms with more delicate, softer partners.
 
"

Look to use Astrantia, Clematis, and Scabiosa to add delicacy and nuance to any design - it's here in the details where you'll find the magic.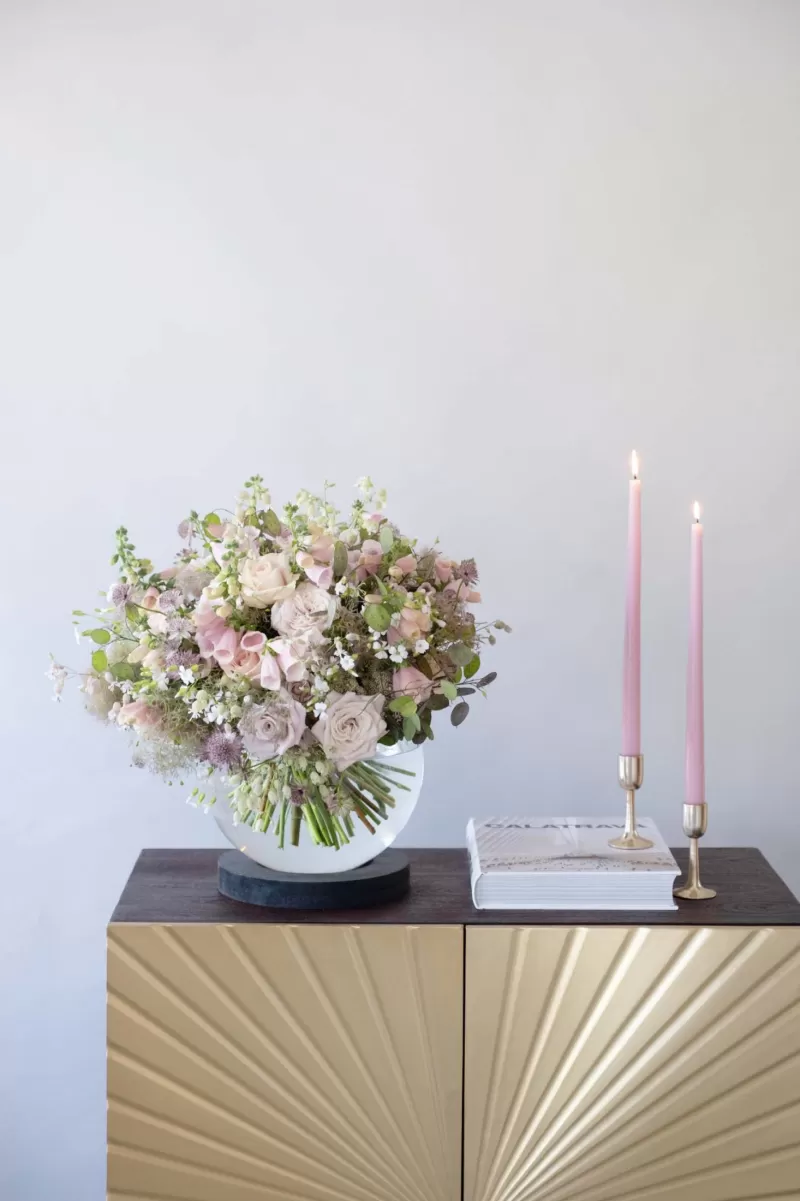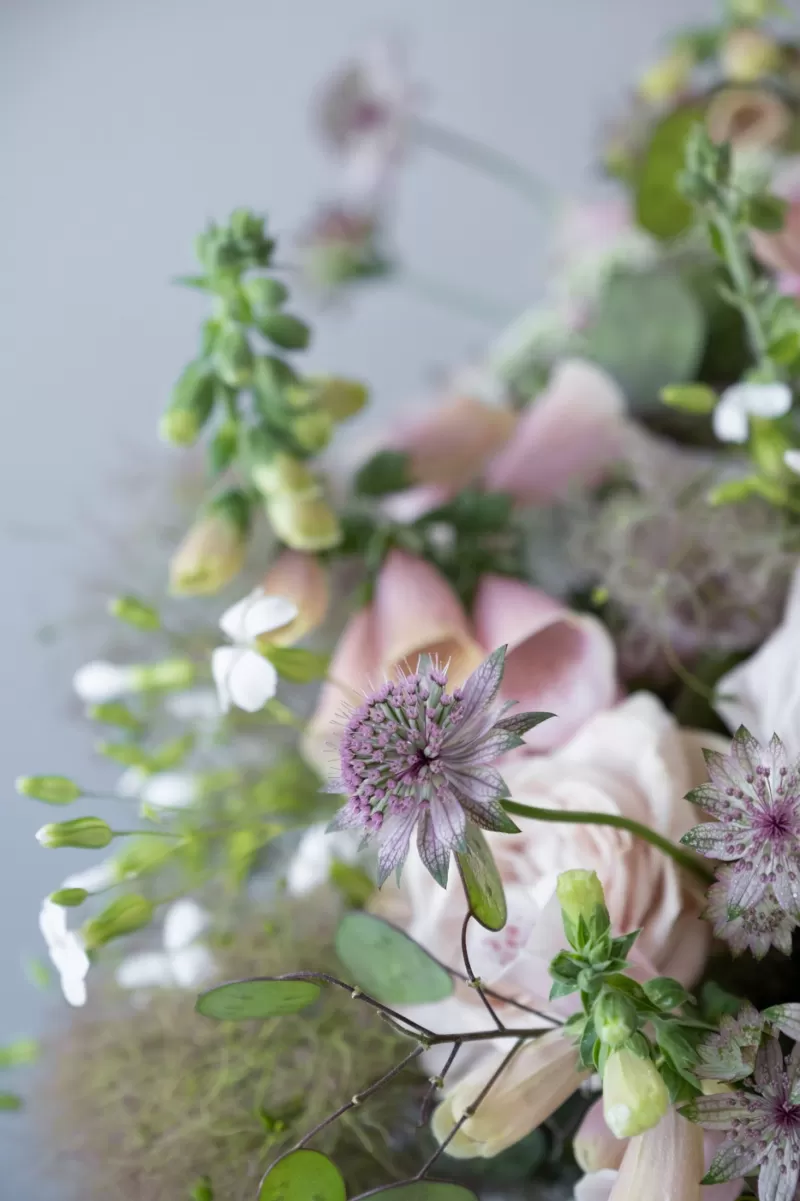 Floral Trend #10
SOFT
 
Daucus. Ammi. Gypsophila - maybe unexpectedly some of the most essential ingredients in floral design right now. Taking its nod from the New Romantic's trend, we're seeing soft, romantic textures have a turn in the spotlight. Gone are the days of boring neat, rounded head to head bouquets - instead for brides we're seeing a shift - from glossy to matt, from tight to relaxed, from formal to informal. This new attitude is more prevalent following the relaxation of pandemic restrictions, which sees real comfort and pleasure rank more highly than glossy surface impressions.
Floral designers can embrace this trend in several ways - wholeheartedly utilising one or two key texturally soft blooms to create a powerful, yet approachable aesthetic - or in more subtle ways, by including just a few extra stems of these key blooms to soften a composition. It doesn't take much - the subtle power of these select blooms is enough to tip an average arrangement into something that can make you fall head over heels.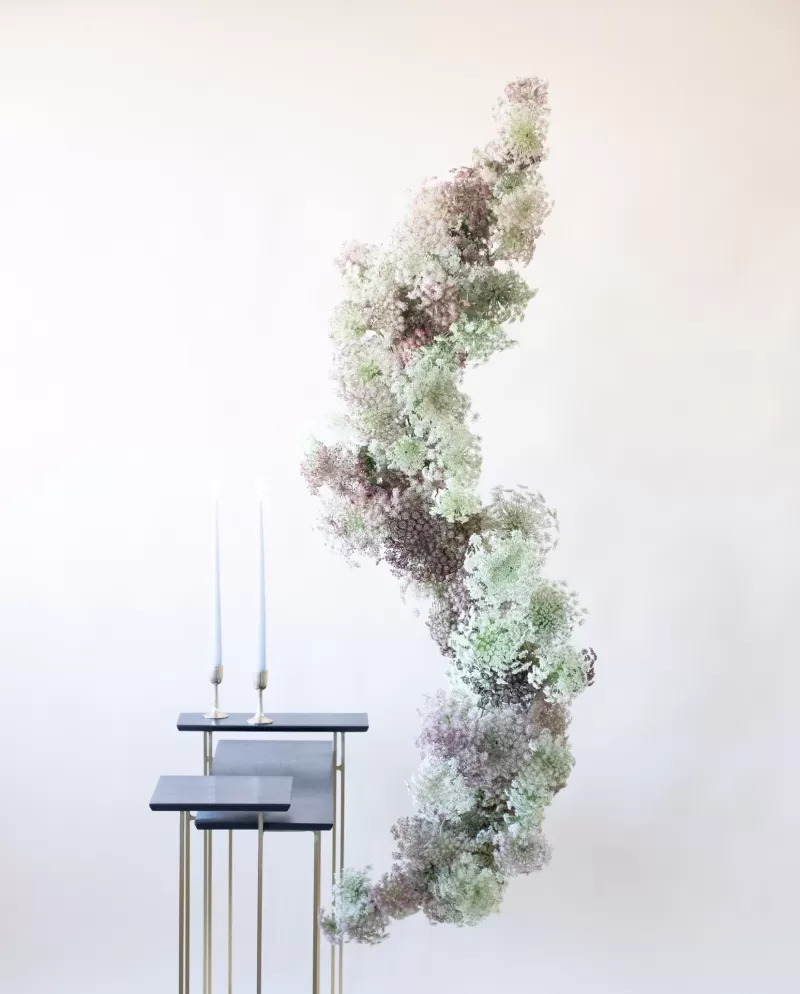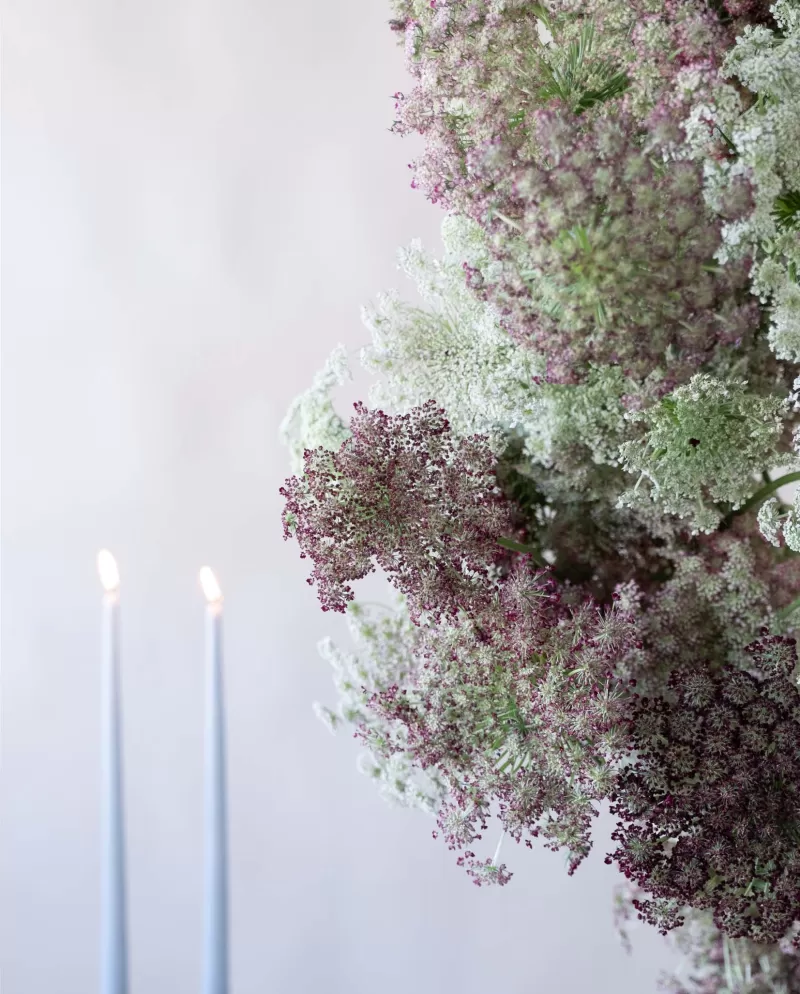 This Floral Trends top 10 was created in a collaboration between Joseph Massie & Marginpar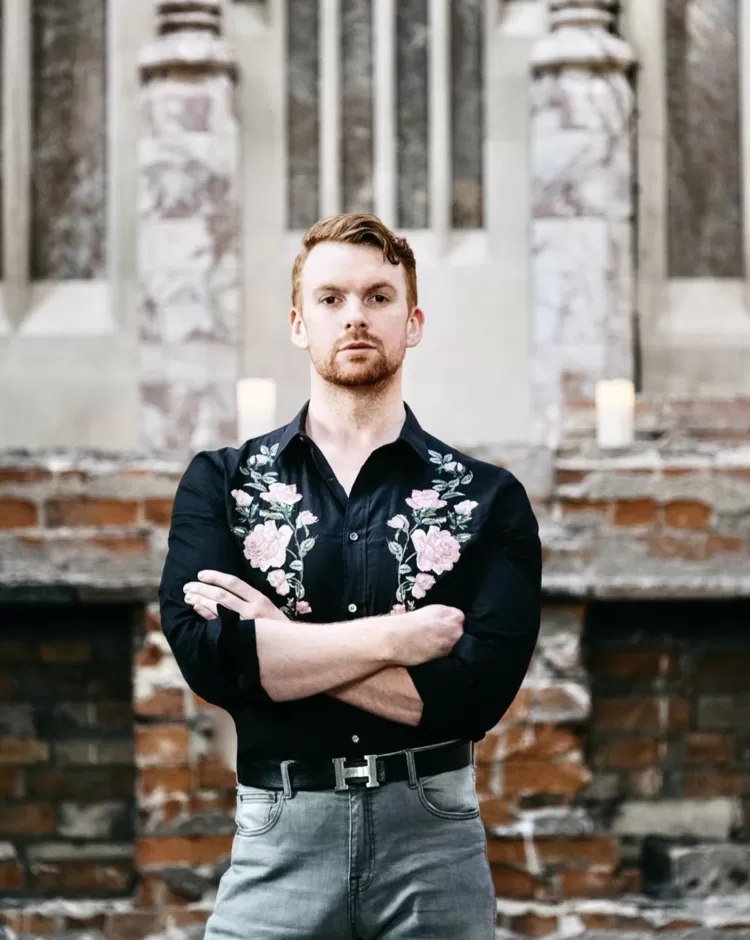 Many thanks to Joseph and the fantastic team for the beautiful designs and outlook on the year 2023!
 
Dear reader: we hope you draw lots of inspiration from it. And if you post anything on social media, don't forget to tag us with @marginpar. It's always a treat to see your designs pass by in our timeline. 
 
Enjoy and have fun creating!
 
The Marginpar Crew