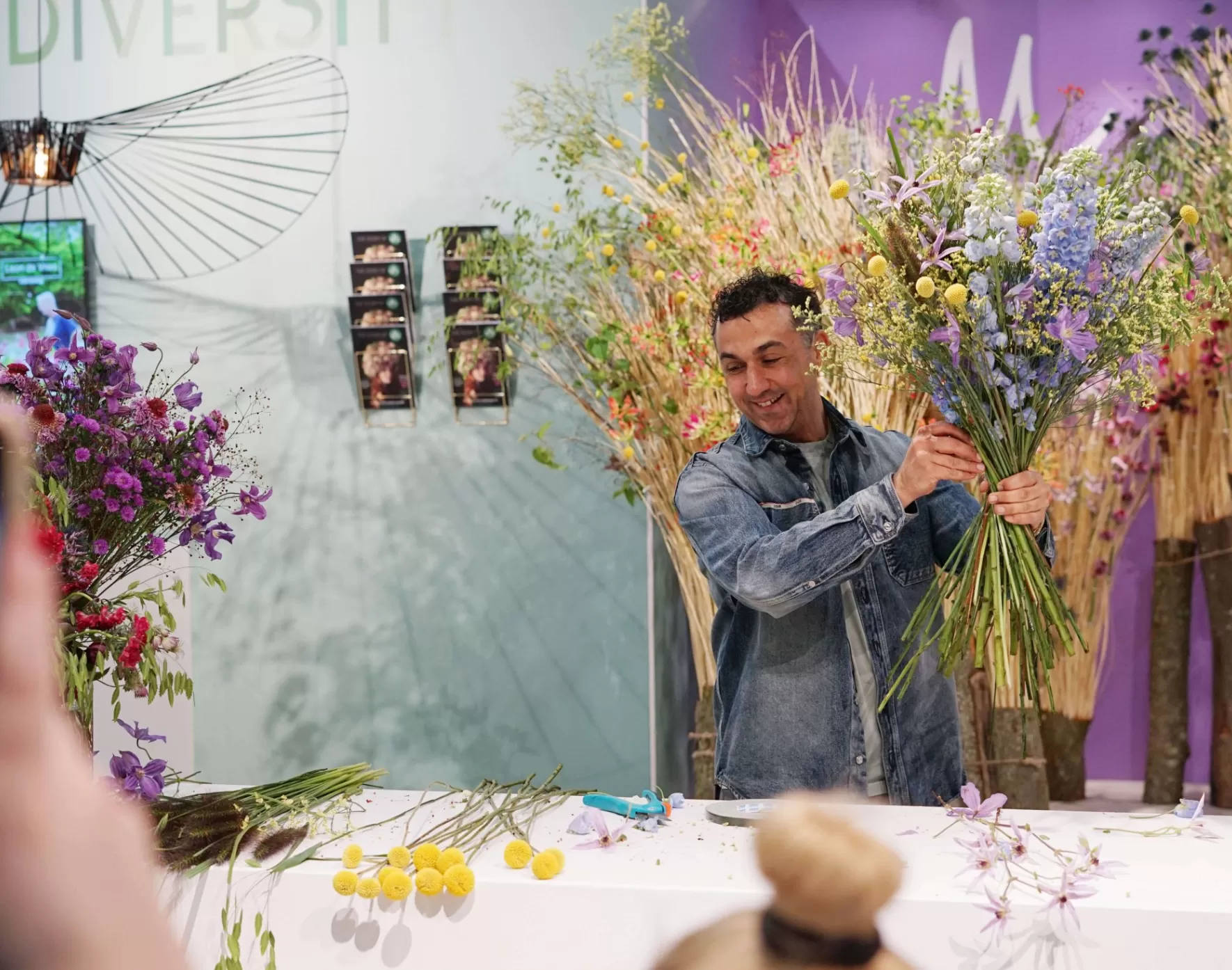 Trade Fair Aalsmeer 2023 recap
Design, Diversity & Dmitry
After months of preparation, we welcomed visitors to the Marginpar stand at the Trade Fair at Royal FloraHolland in Aalsmeer on 7th, 8th, and 9th November. It was a delightful reunion with familiar connections, and many new faces visited the stand as well. Visitors from both home and abroad came by, and even the mayor popped in for a moment.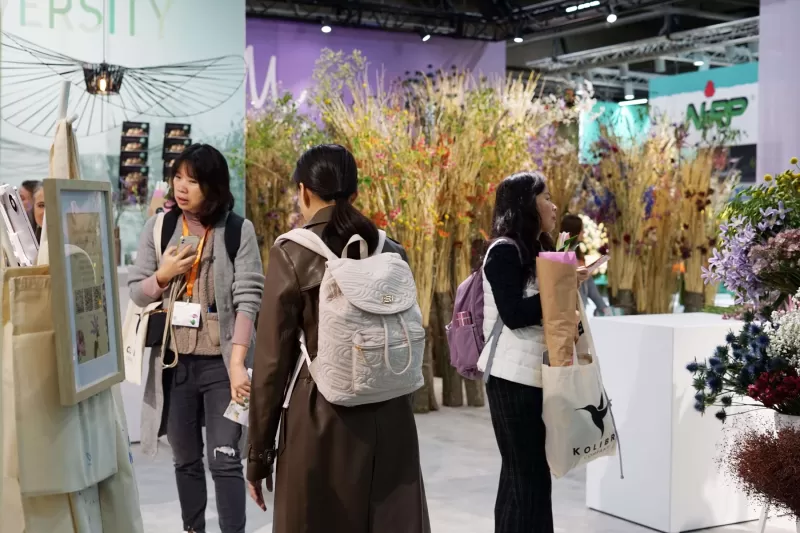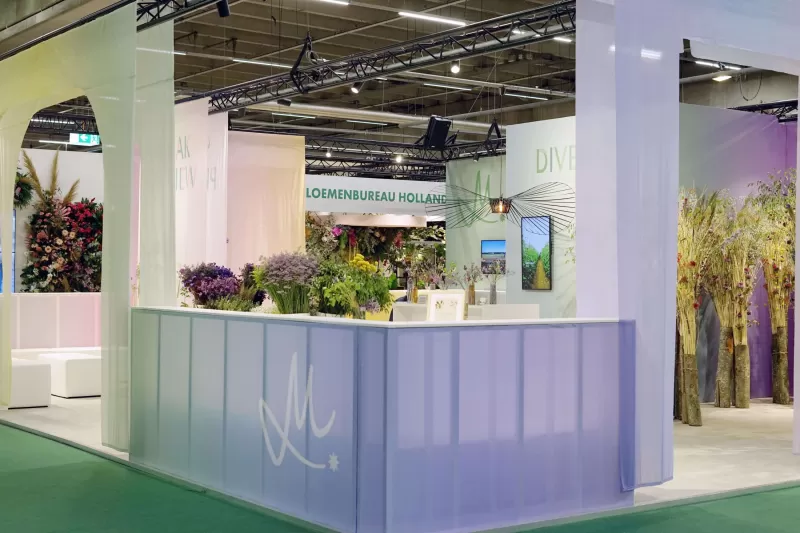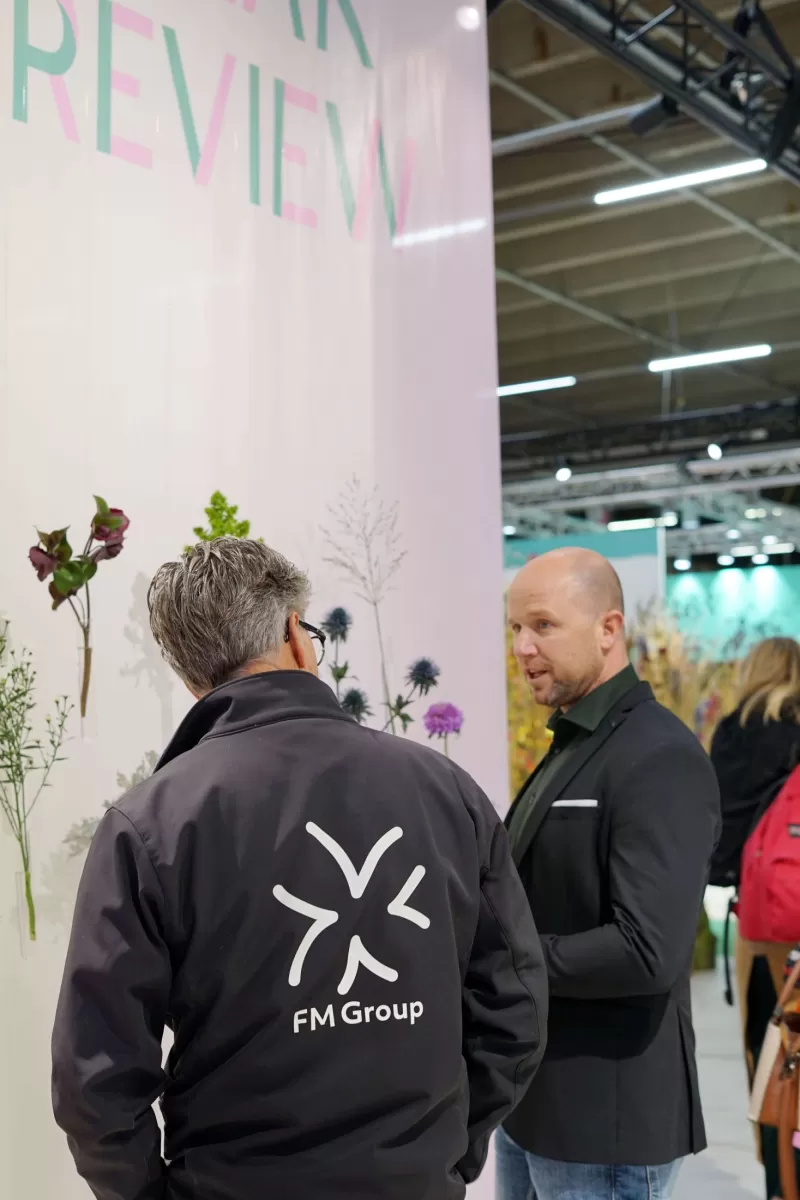 Sneak Peeks 
There was plenty to see: around twenty sneak peeks, freshly harvested from the test fields of our farms, for example. Then there was the magical flower labyrinth expertly crafted by designer Dmitry Turcan and his team. Dmitry's live demonstrations, effortlessly assembling various bouquets using only Marginpar flowers, also drew a good crowd.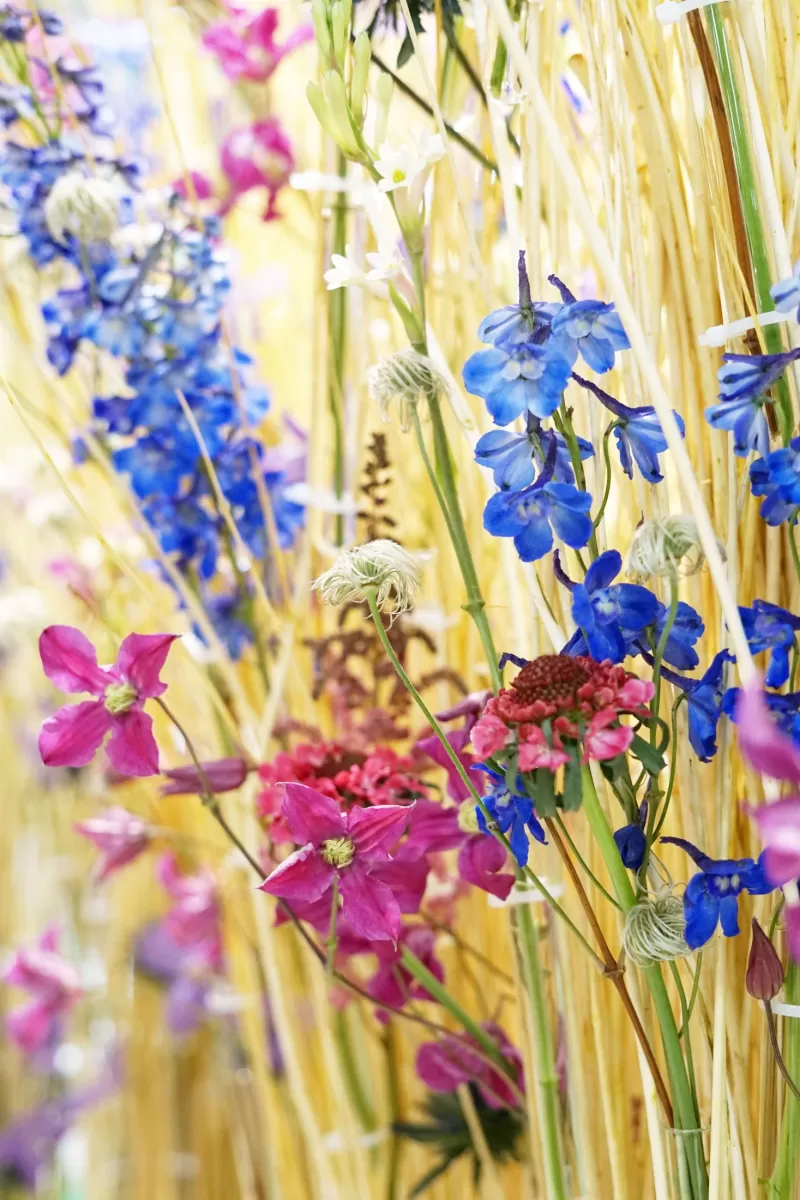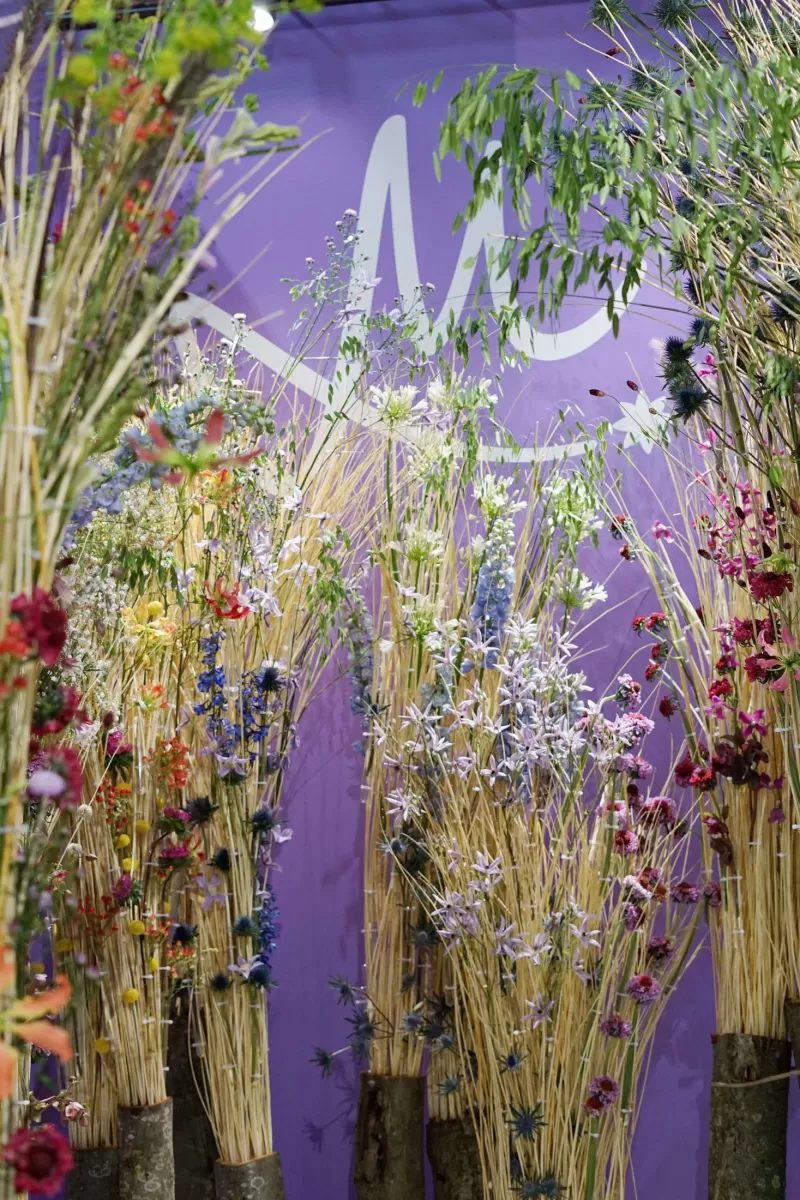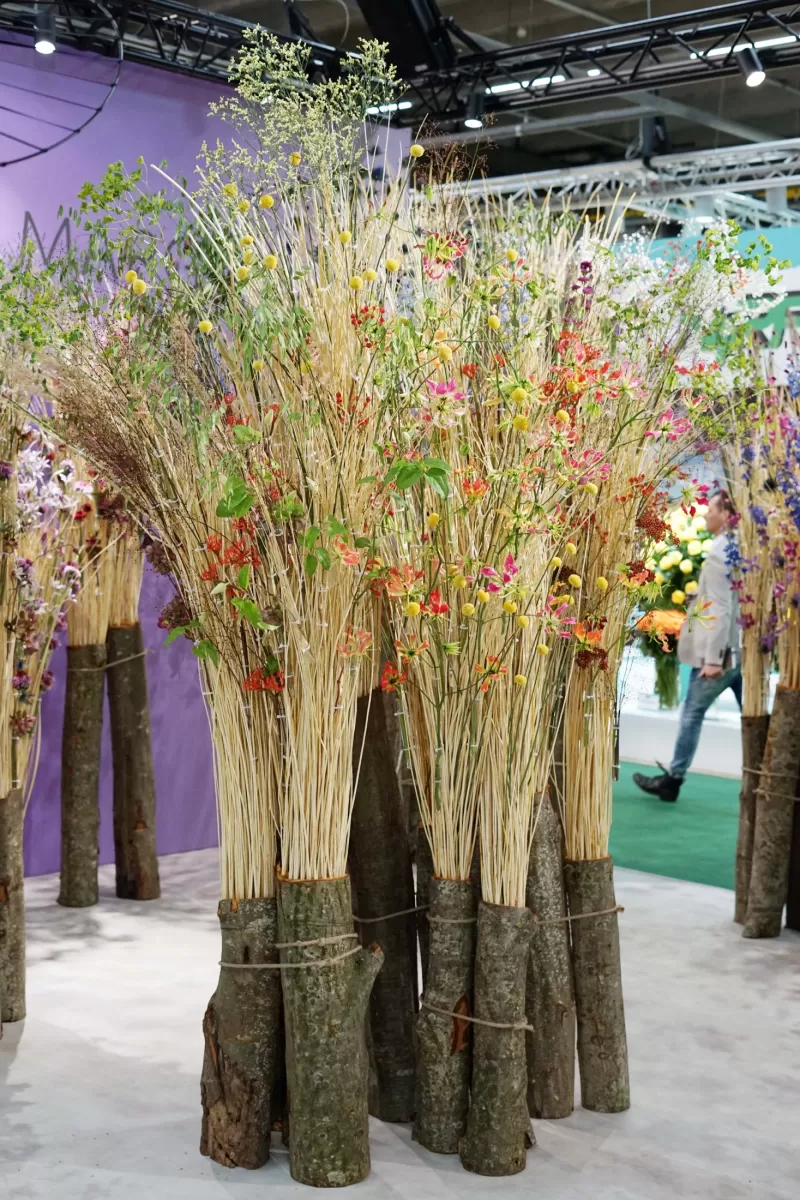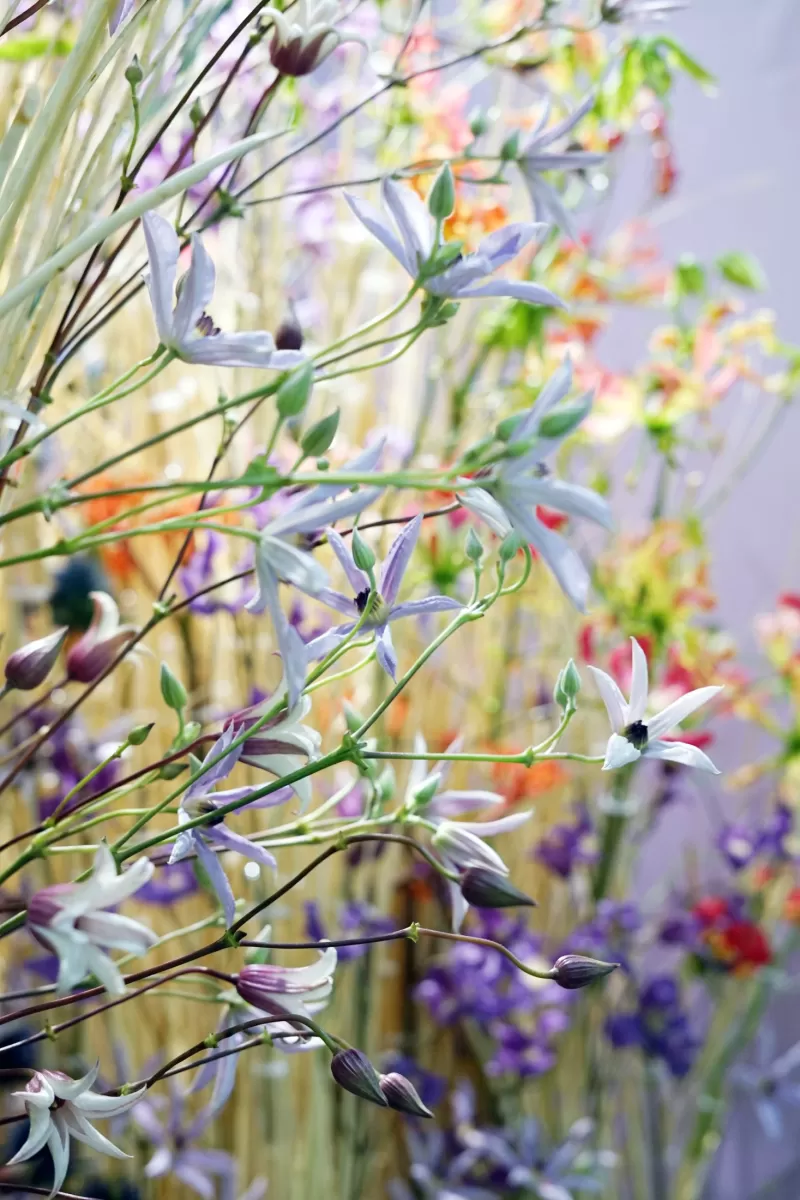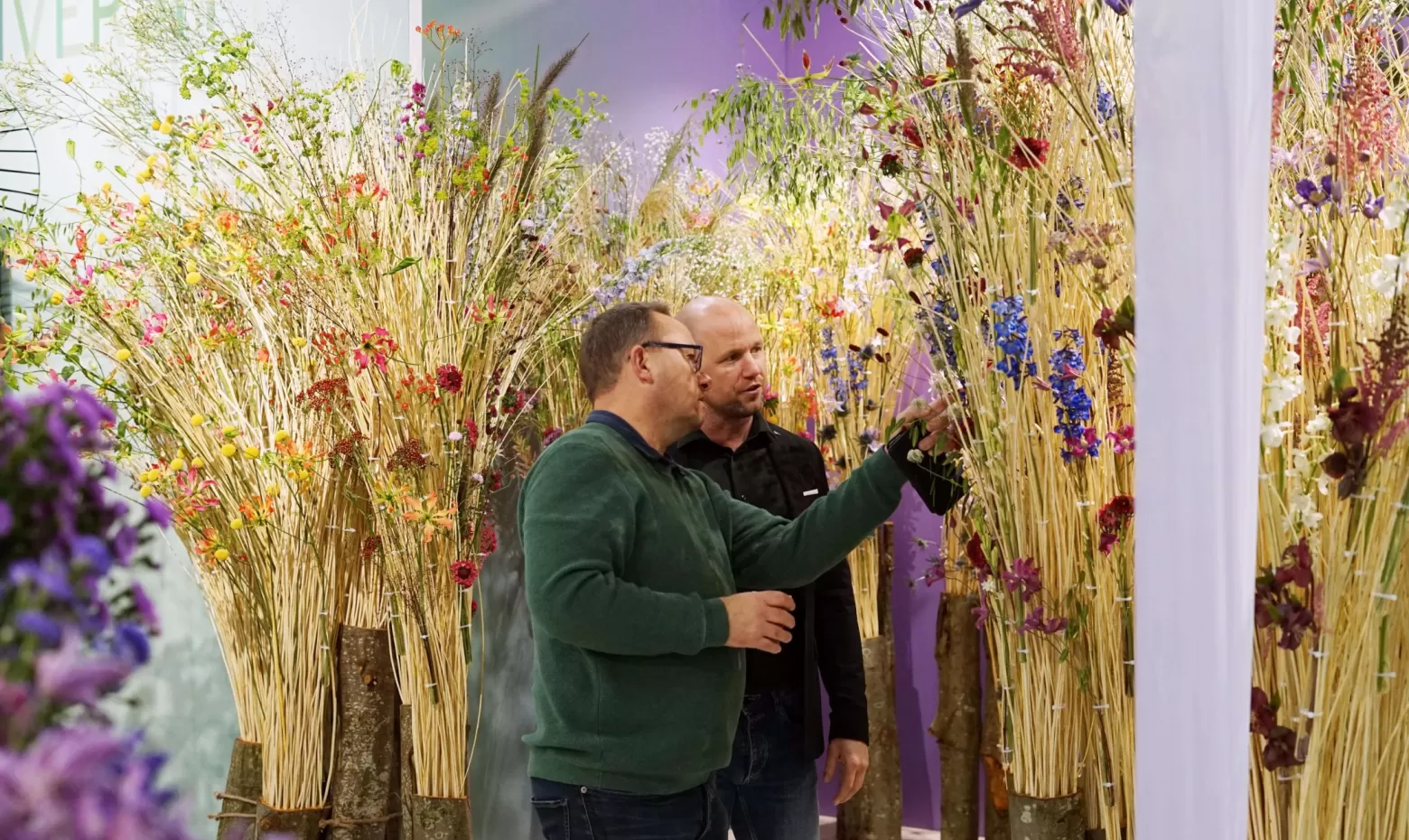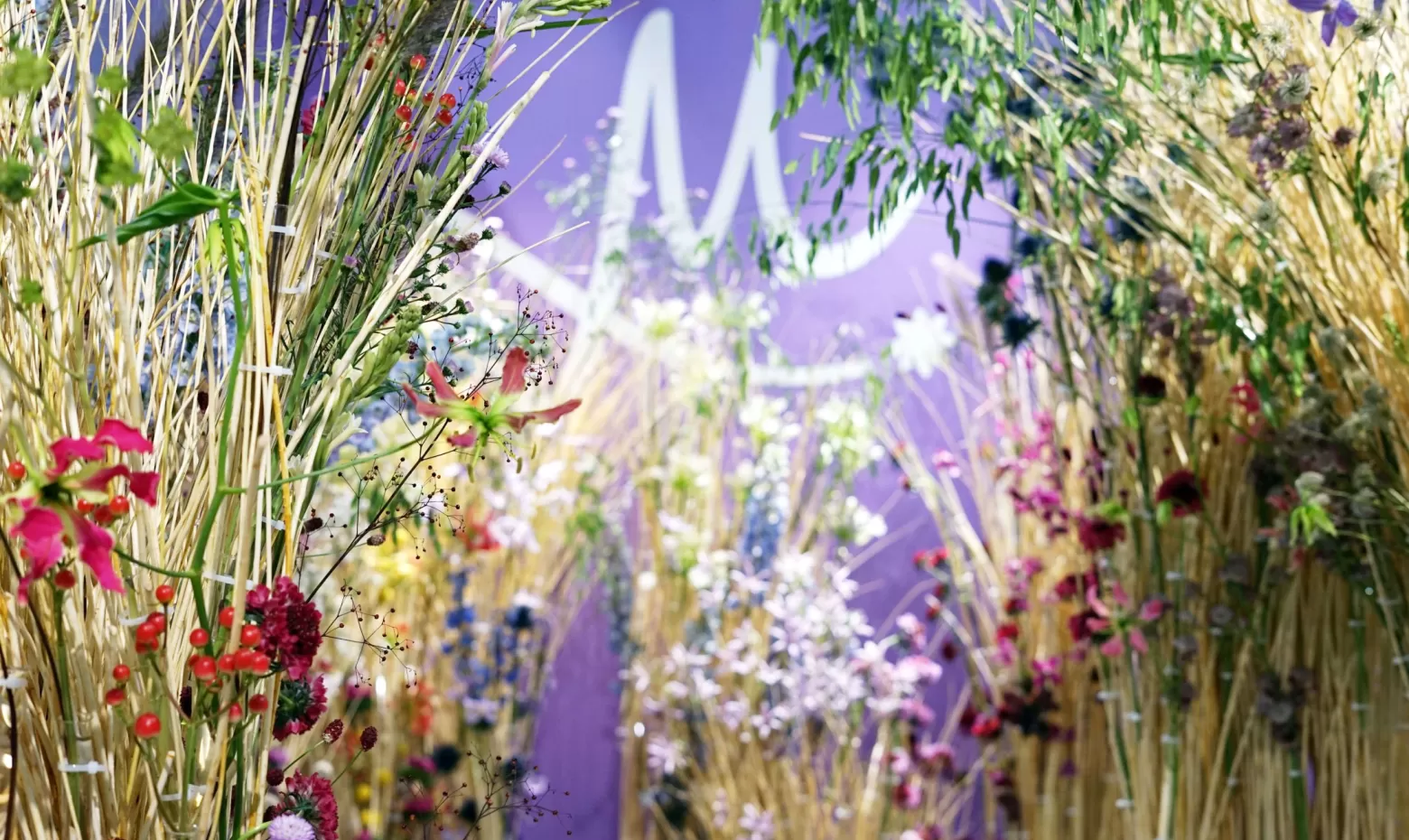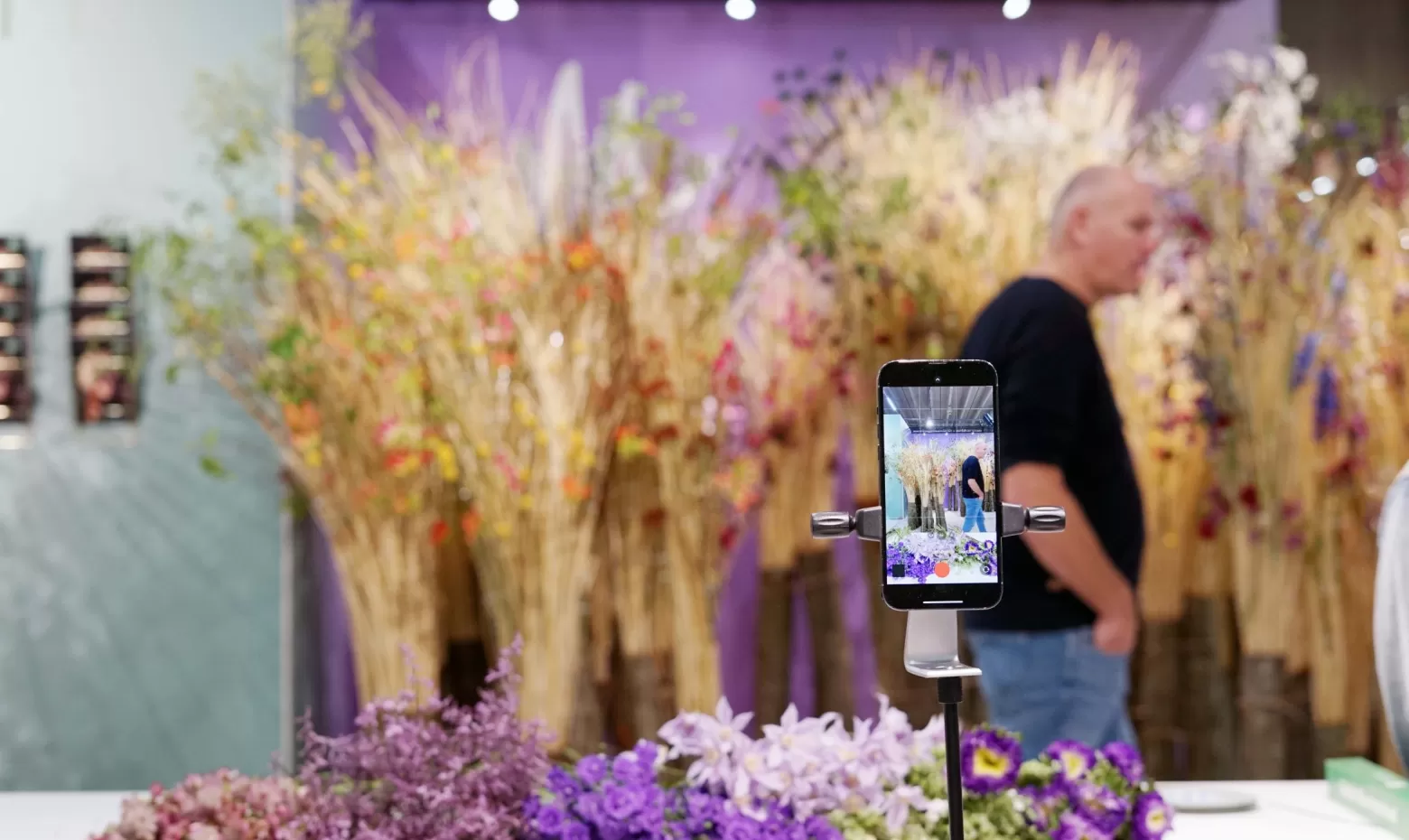 Magical flower labyrinth
Was it design? Was it art? Was it magical? We say yes three times. And many visitors agree with us. The work consisted of about fifty tree trunks filled with long, cleaned willow branches, glass water tubes, and nearly every flower from our lavish assortment. Dmitry and his team of ten designers worked on it for 4 days. The result was shared not only by us but also by numerous visitors on social media.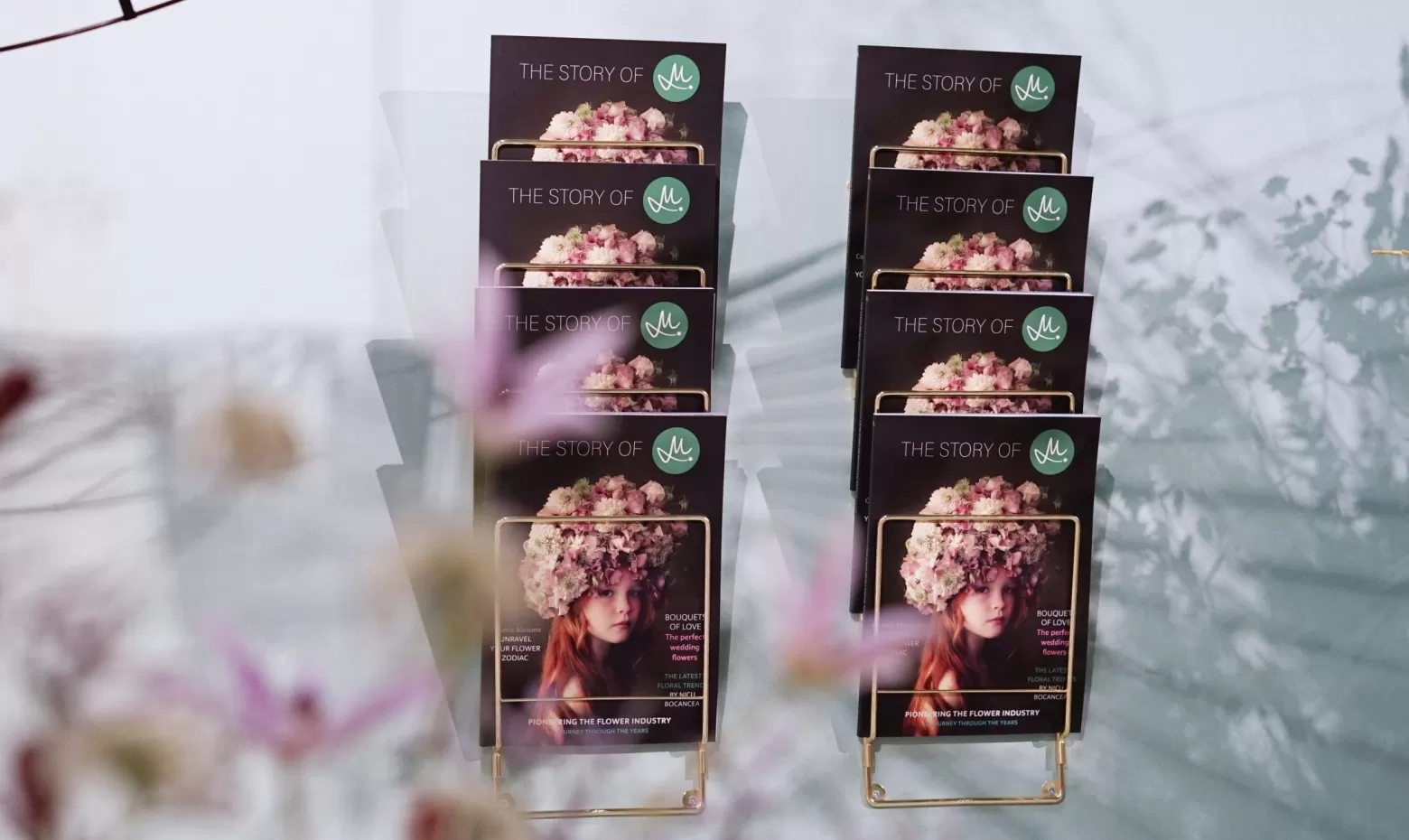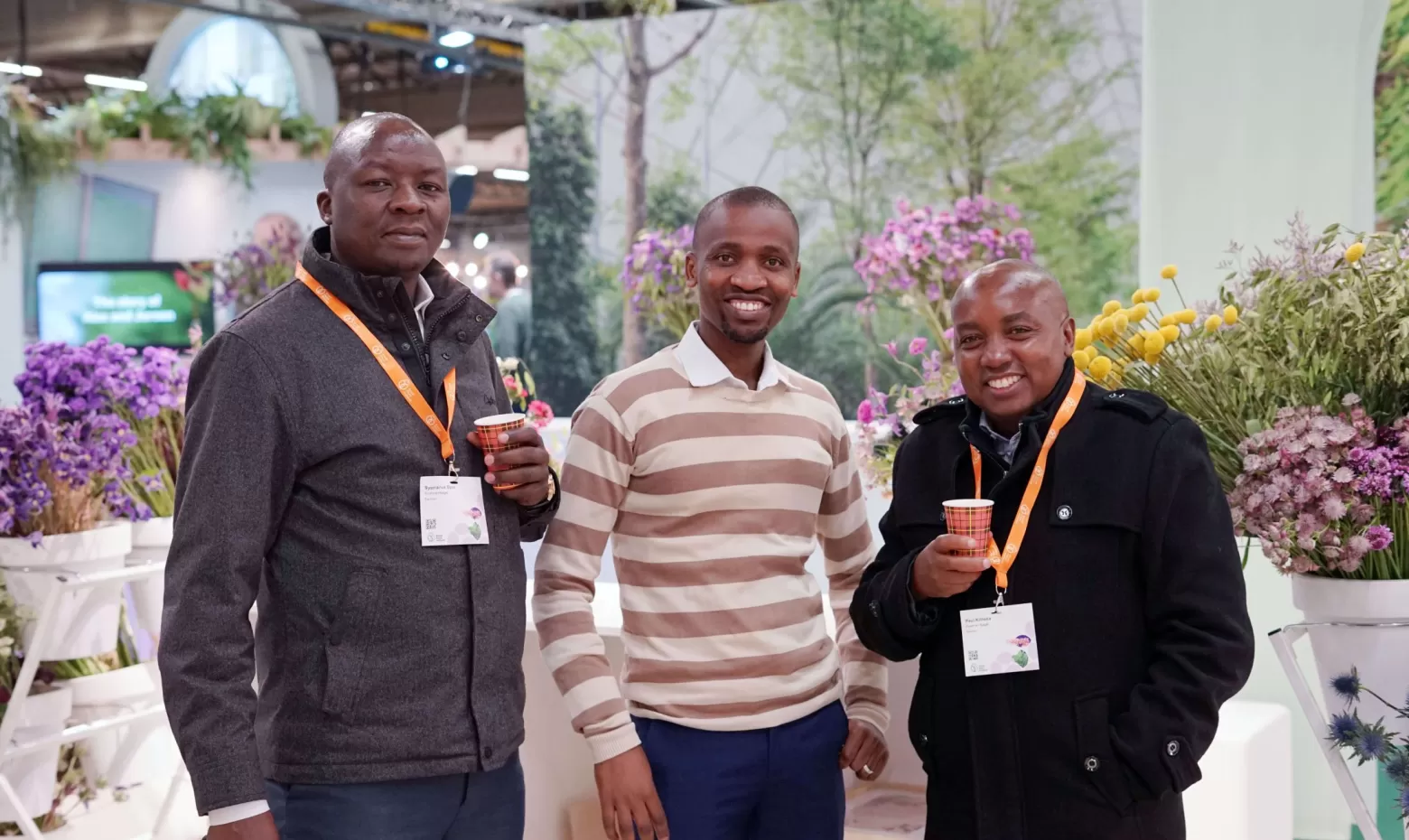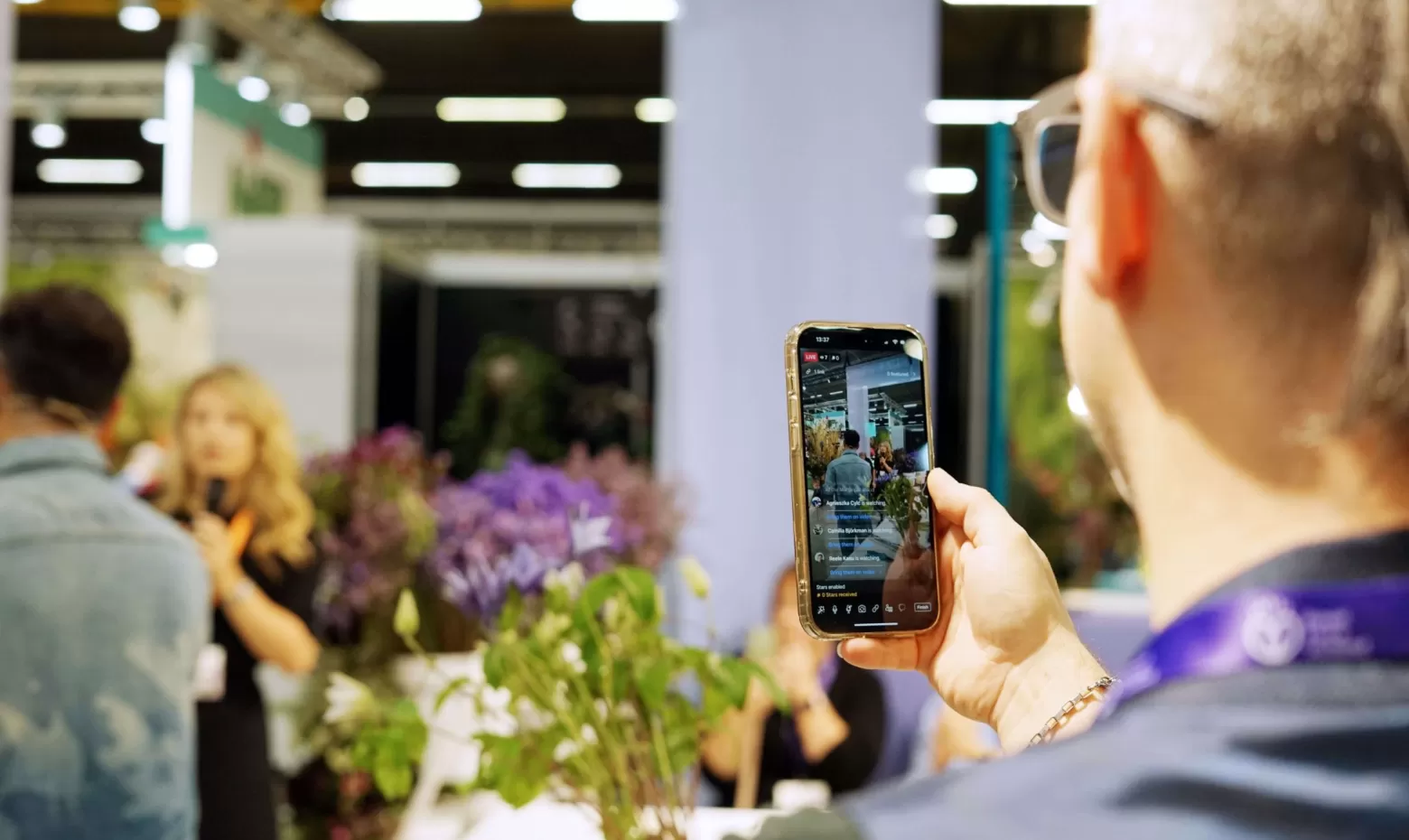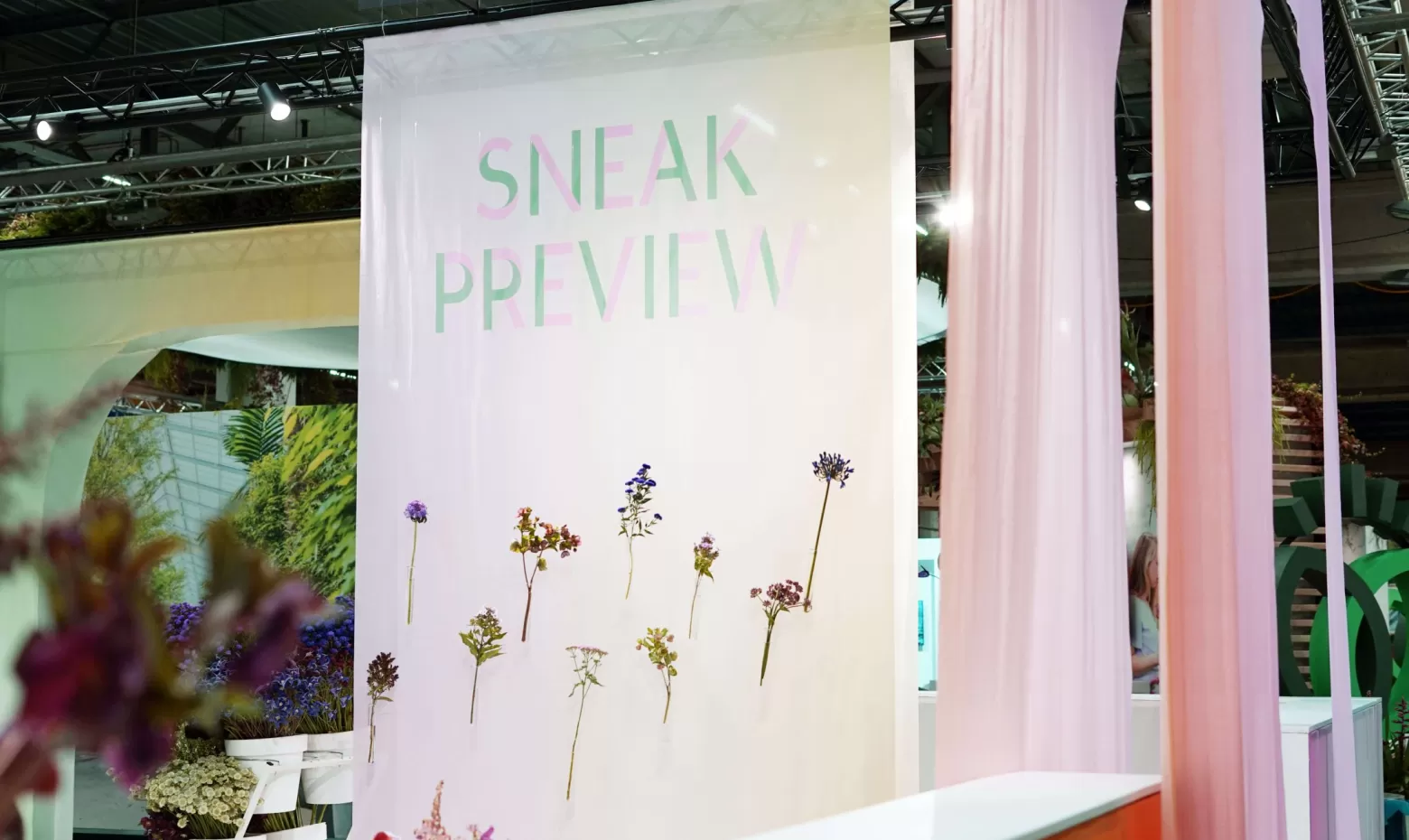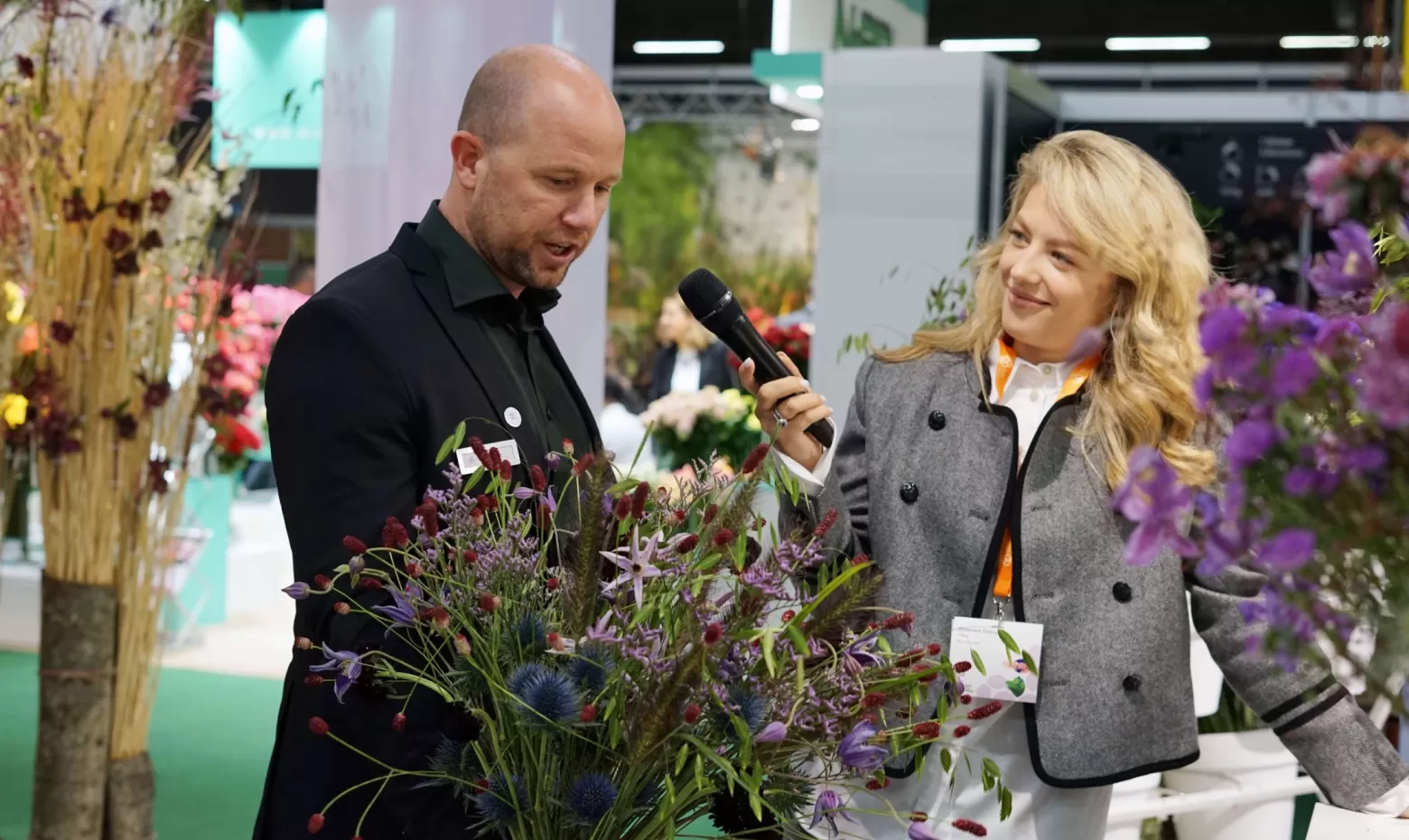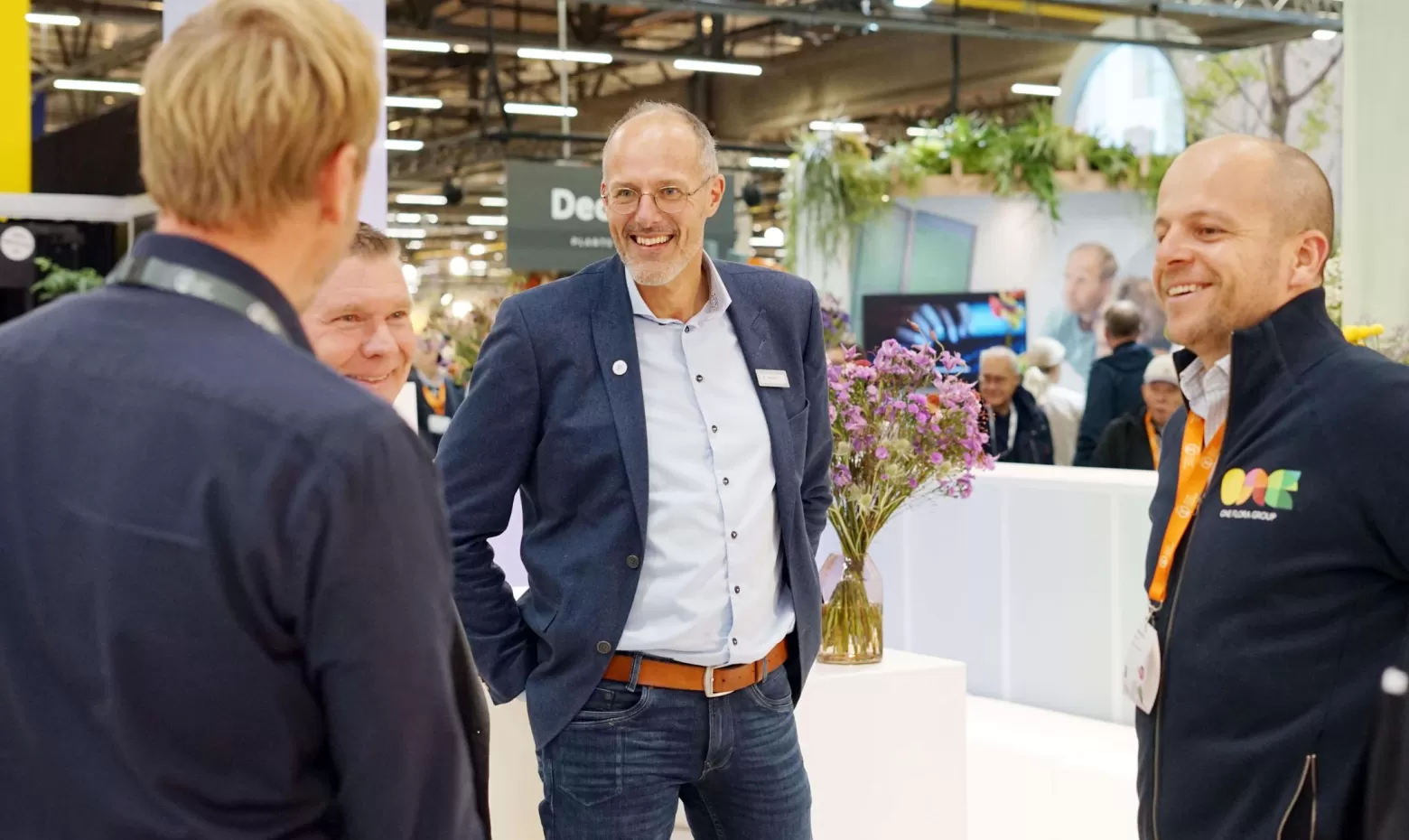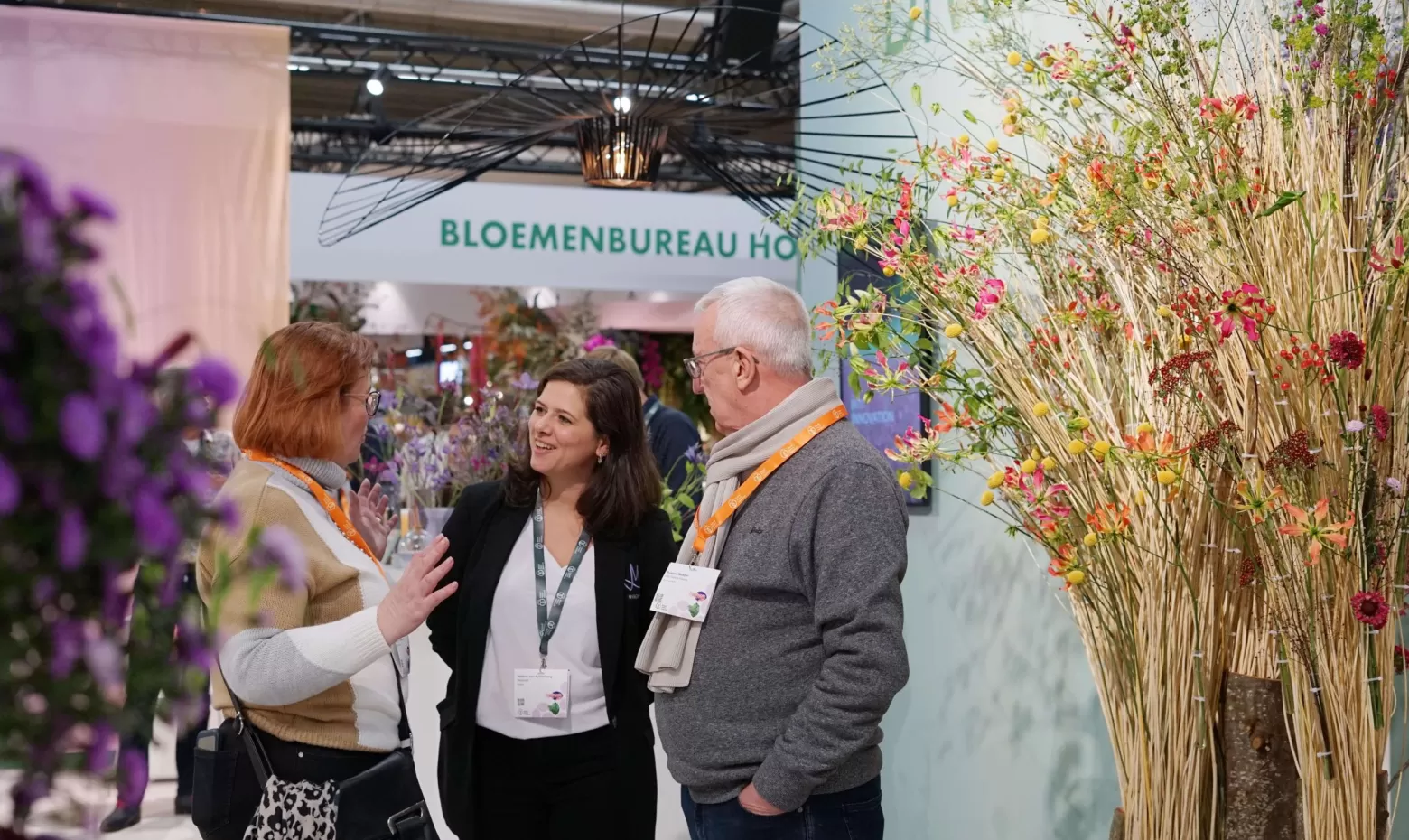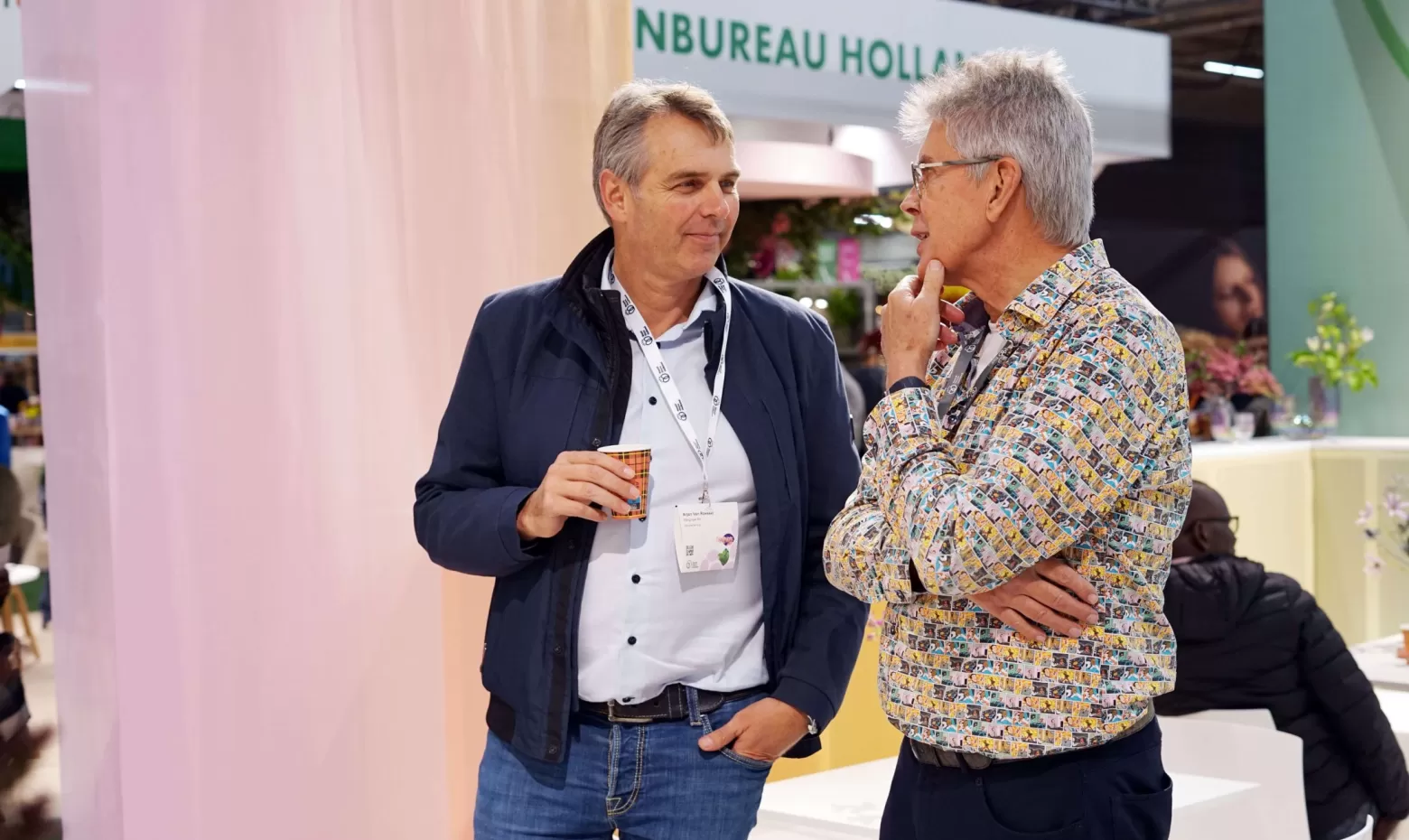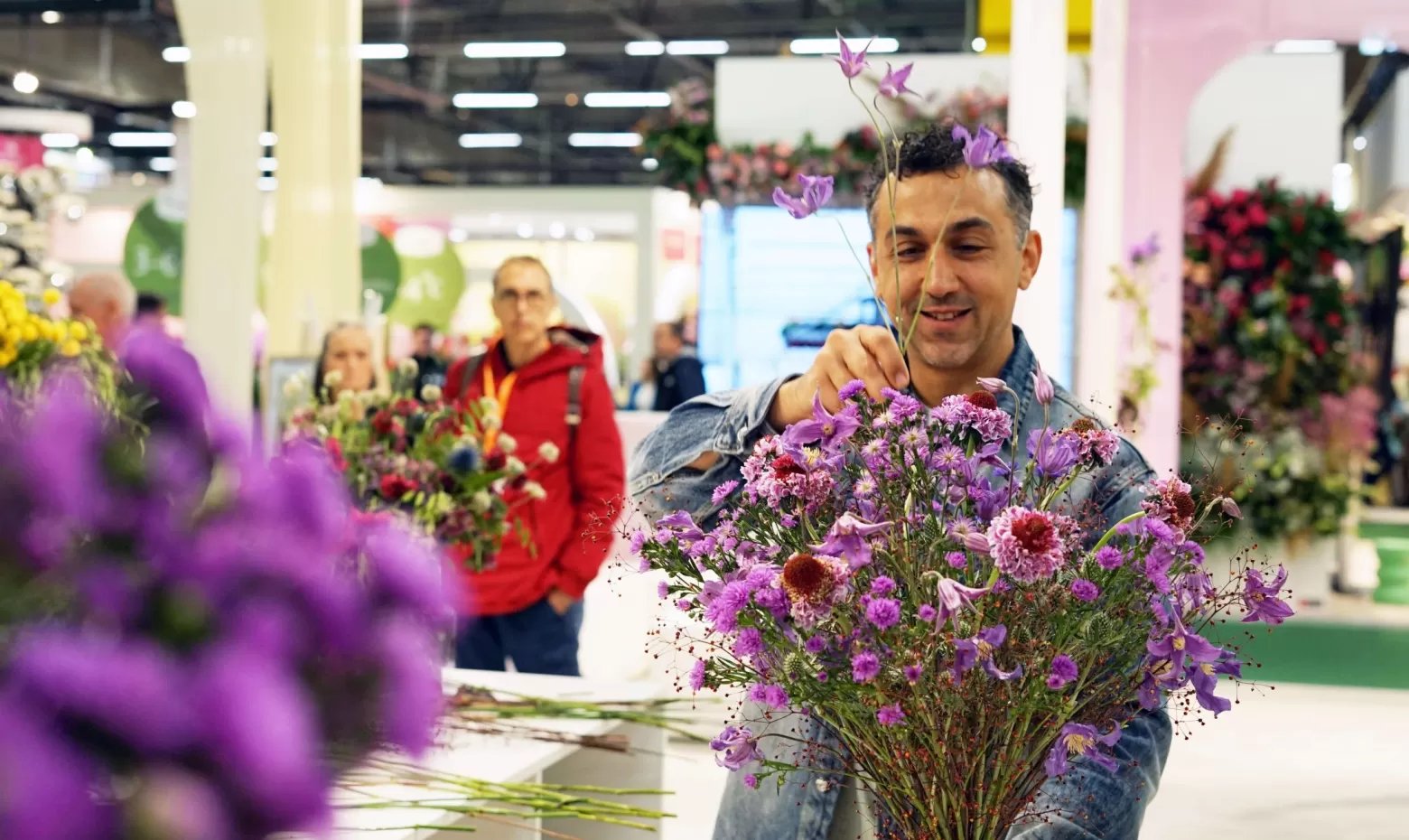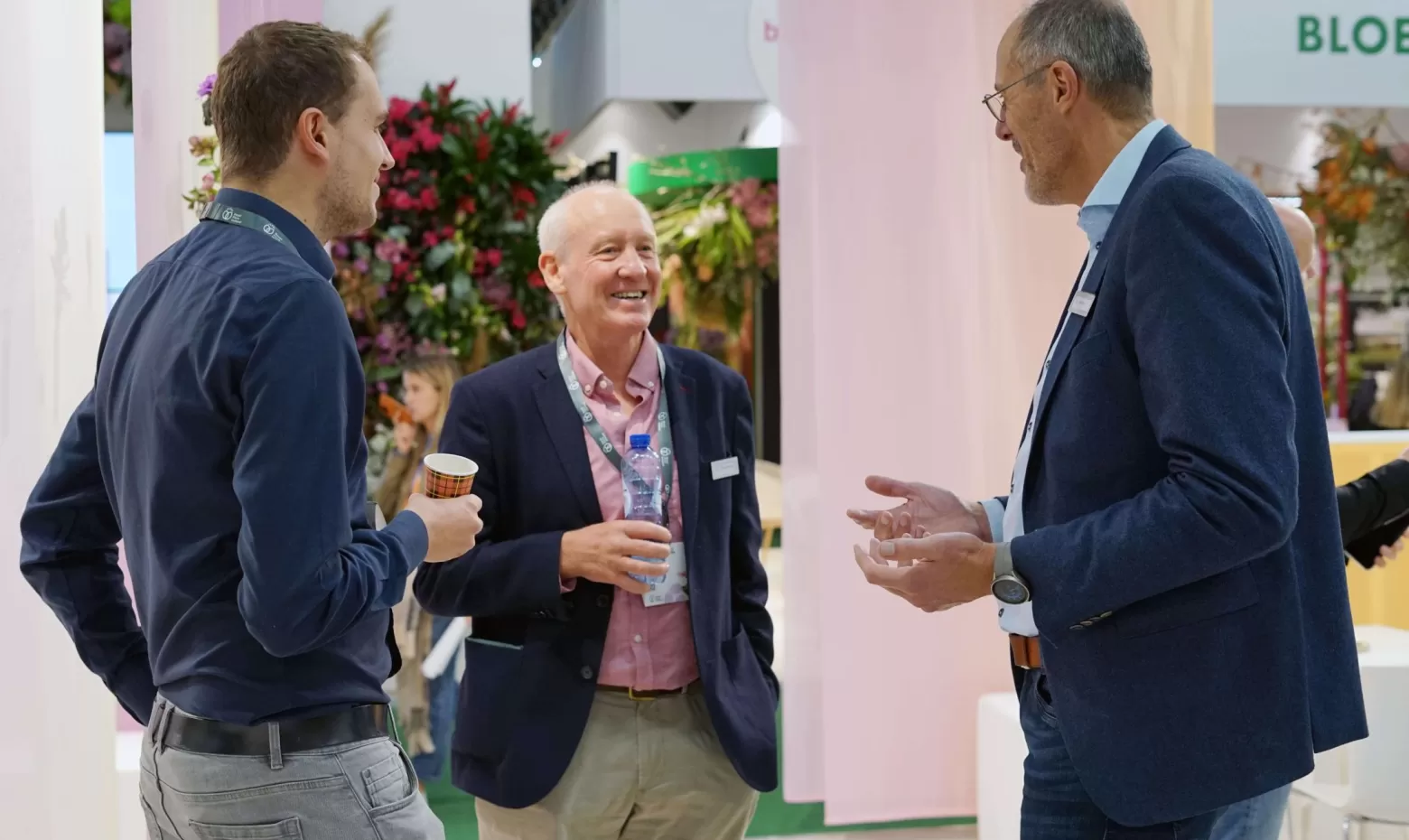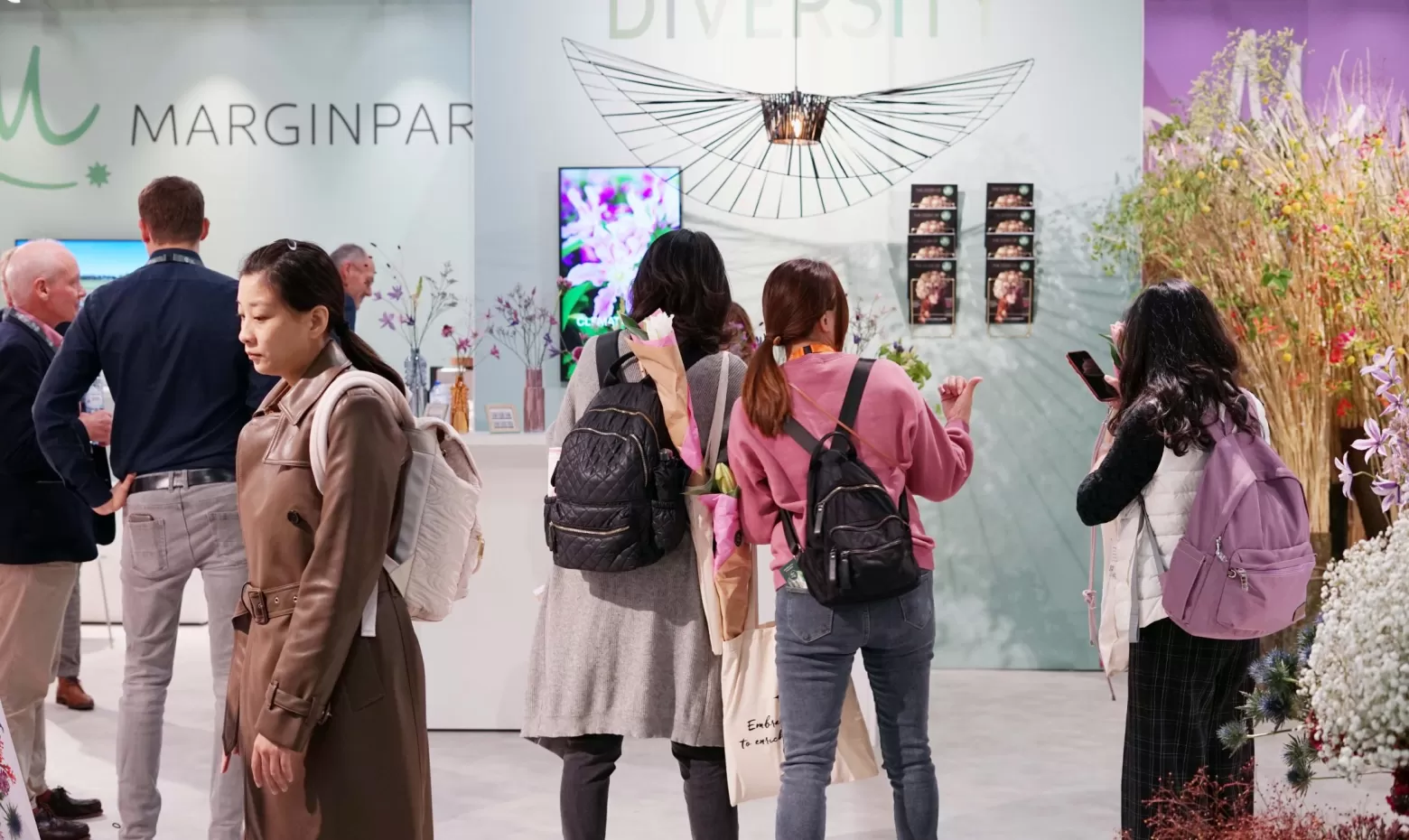 Marginpar Magazine
At Marginpar, we love storytelling. And sharing. 1 + 1 = 2. Visitors received a lovely goodie bag containing, among other things, the latest version of our magazine. Missed it but still want to read it? In December, we'll share a digital version of The Story of M., so sign up quickly for the newsletter.
Dutch Flower Award winner 
As a cherry on top, we received the Dutch Flower Award from the Dutch Flower Group. This year's theme was 'New Perspectives', focusing on innovation and future-oriented visions.