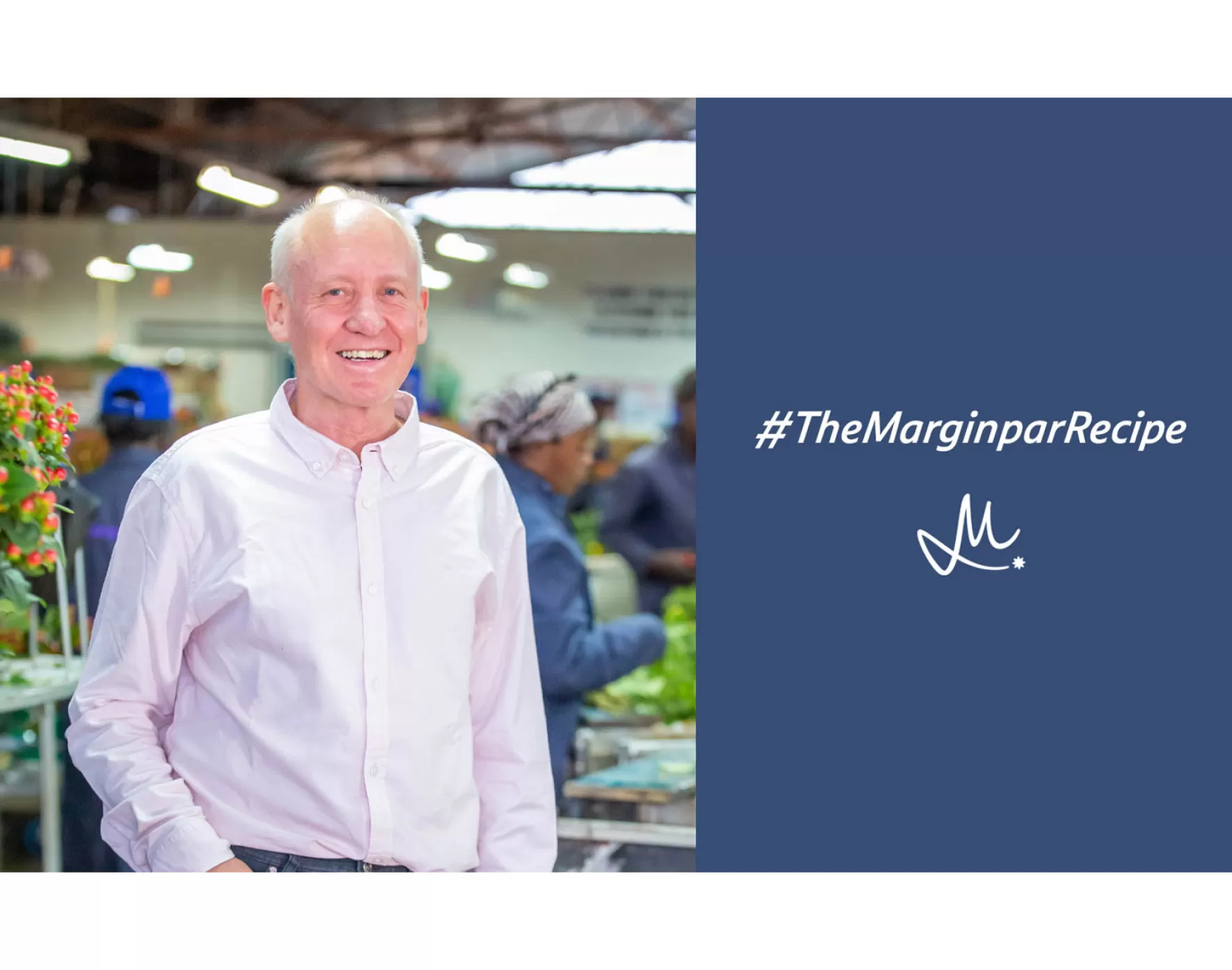 The Marginpar Recipe: CEO Richard Fernandes
Next up in our series of interviews we talk to Marginpar's CEO, Richard Fernandes (58), who goes by the name Kiki.
"

It's our people that make things happen, our people are number one
Kiki was born into a family of farmers in Kenya
His father began by farming sheep, cattle and cereals. In the 1990's Kiki & his father grew vegetables exporting them to the UK and Europe. When his father retired in 2001 after they sold the vegetable business, Kiki was looking to grow something different, something unique, something that he could scale up. Even though his peers were all going into roses, Kiki was looking for something more special. He met Bate and Rob Koning on a trip to Zimbabwe and they were looking for someone to grow Eryngium and Hypericum on the equator in Kenya for Marginpar. Kiki's Kariki farm in Nanyuki was perfect for the job.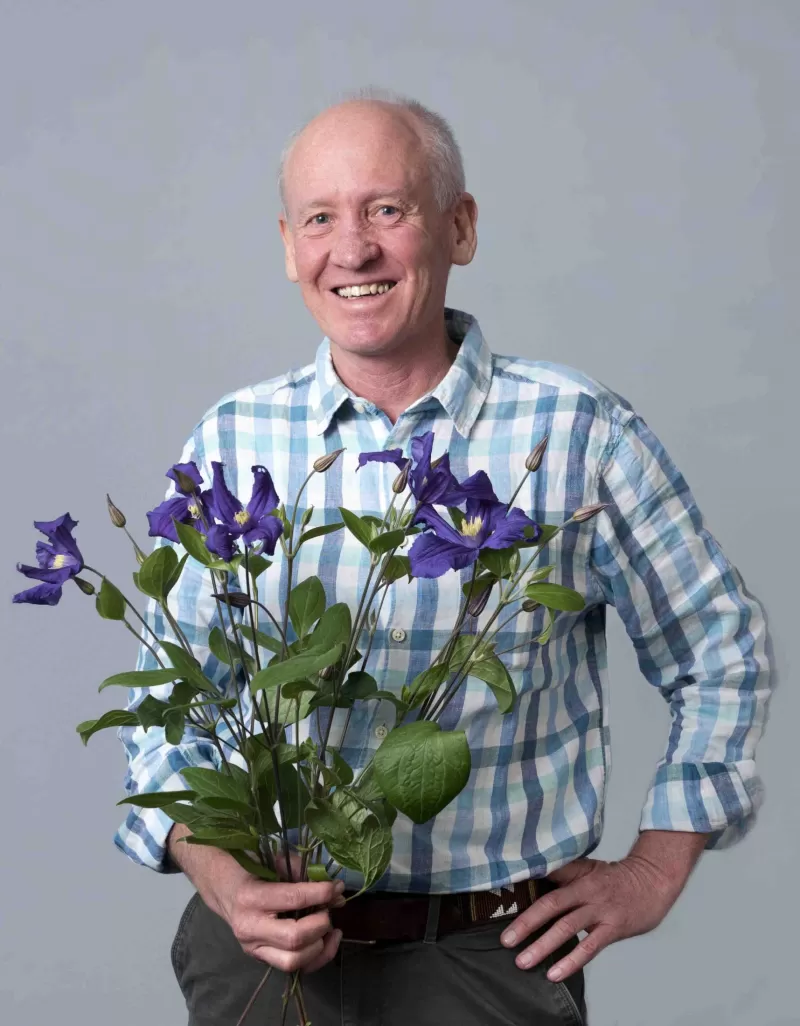 This was the start of Marginpar as we now know it.
Kiki talks about how "the joint venture worked well and expanded to three more Kariki farms really quickly. Because of the need for more geographic spread, following what had happened in Zimbabwe, we expanded to Ethiopia and Rob to Tanzania."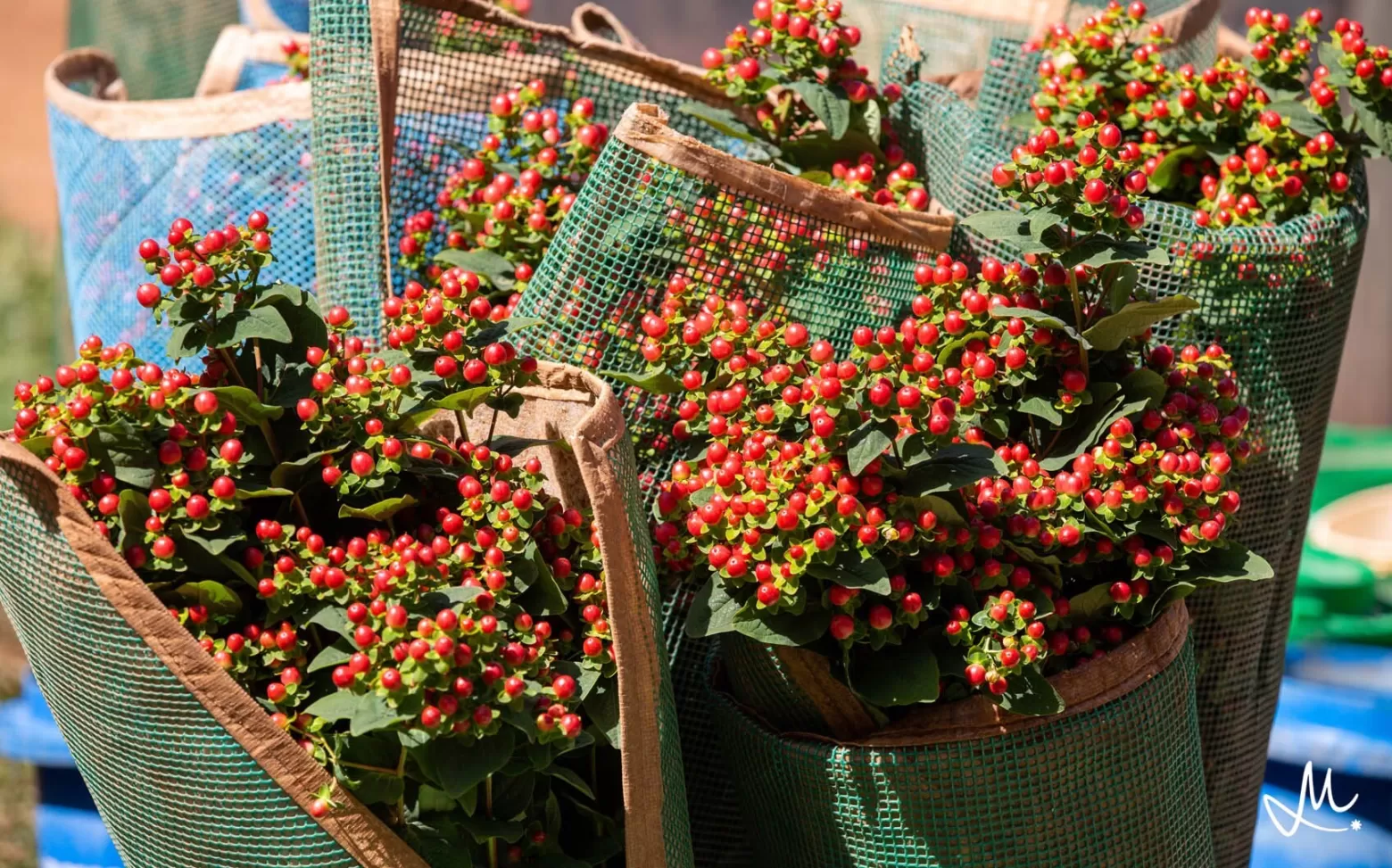 Around 2015, Rob and Kiki realised it was time for the next step. The industry was maturing, going digital, and supply chains were getting shorter.
"

We had to expand both horizontally, vertically and to become more agile; we became one company under the name of Marginpar.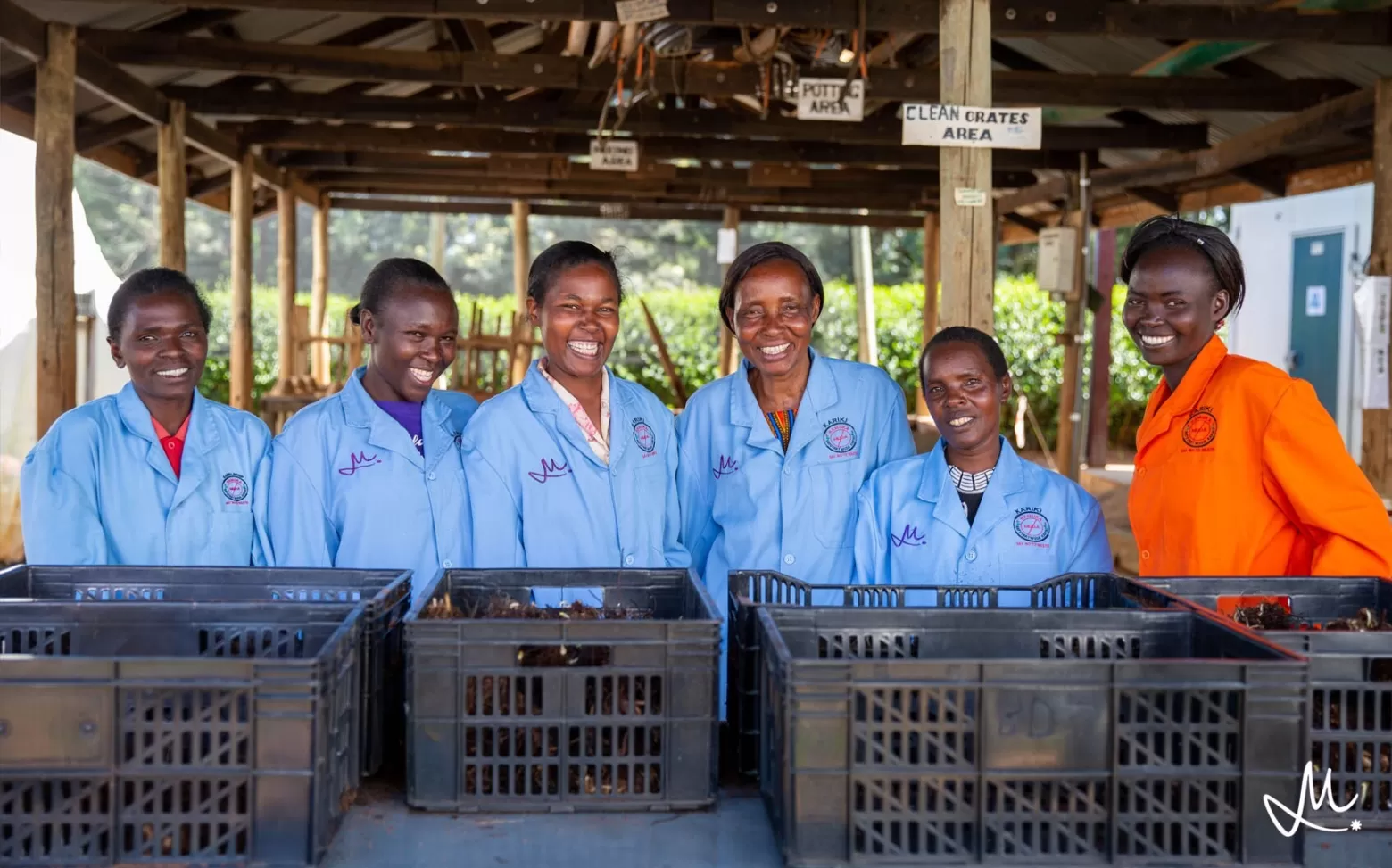 From then on, Marginpar had two captains, Kiki on the production side, and Rob on the market side.
Kiki mentions that how at that time the whole industry was changing and was turning from push to pull. "We were taking the price of the day, which was starting to fluctuate more and more, so we had to come to understand what the market wanted and build our production plans to fit the market demand. Merging was the natural thing to do.
"

Rob and I share a common interest and vision; we saw the same tree.
Our relationship got even better when we started, with the help of Symbool, understanding ourselves more; understanding how we operate and think and how we can best communicate."
The bigger picture
A key component of Marginpar's way of doing business is making sure everybody is 'seeing the same tree'. To Kiki this means that "your people have to understand what the company is aiming for, not just their role but how they fit into the bigger picture. When everyone understands and 'sees the same tree', the reason why we're going to do something, what we're going to do and how we're going to do it, then all the energy and focus is going in the same direction. If you aren't aligned everyone is working very hard, but in different directions so the energy isn't focused."
"

When everyone is aligned, it produces tremendous energy in the business and you can do great things.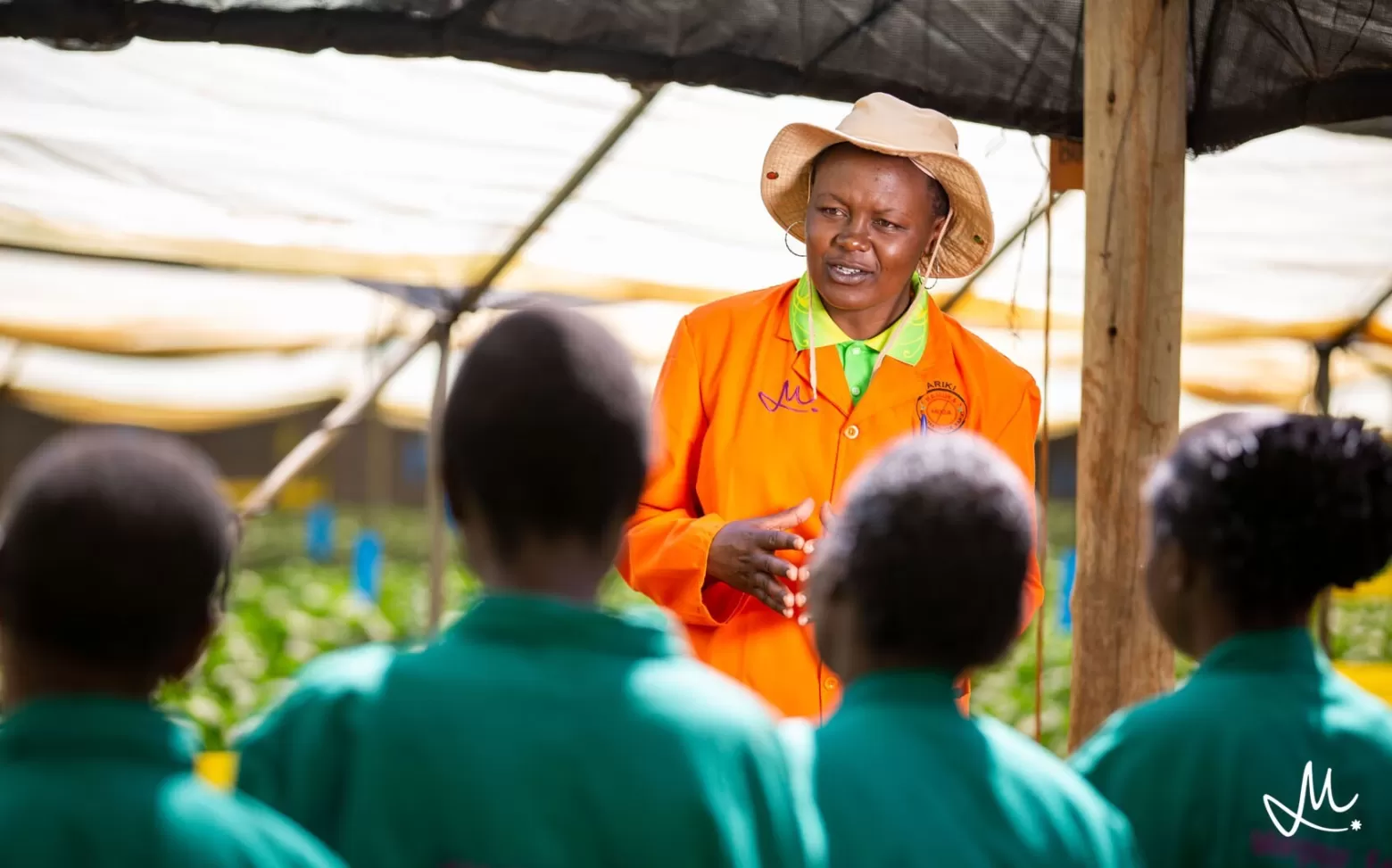 We create an environment where people are happy and want to come to work, where people feel valued, respected, are involved and made responsible.
Kiki always says that "It's our people who make things happen. The base of our 'strategy temple' is all about people, empowering dedicated self-managing teams of people." In the interview he talks about how they moved away from the traditional 'top down' approach, and introduced a 'no blame culture'. 
"It's not about the management and those individuals in positions of power pushing things to get done, while the people beneath them don't understand what is happening and why. When something goes wrong, we ask what went wrong, where did it go wrong and why, then we look for a solution to fix the problem. We never say who went wrong. In this way we ensure that when a problem occurs, it's put on the table and can be solved instead of getting shoved under the carpet." 
Another important thing is making sure that everyone has a good working environment.
Everyone gets a proper meal, provided in our canteens, cooked by our own people, with vegetables grown at our farms. Each farm also has a medical clinic, that doesn't only provide medical care when needed but also gives a lot of health education.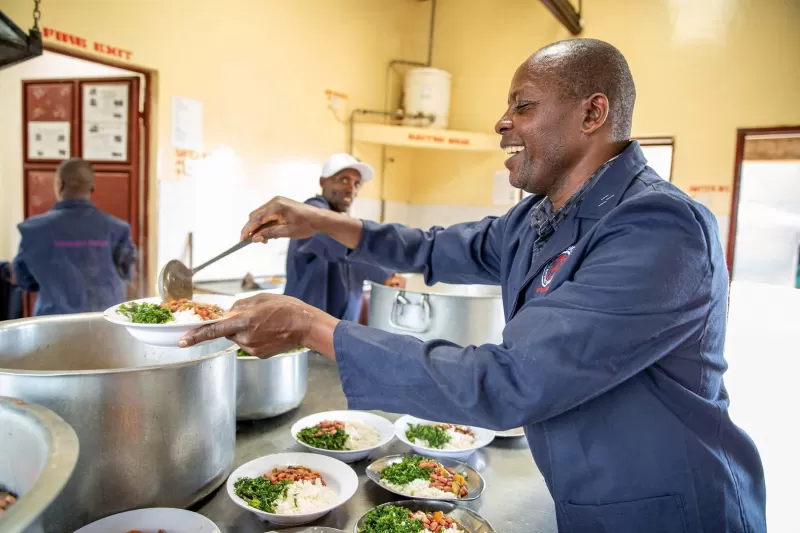 Wherever you're operating, you have communities around you which are intertwined with your business.
Kiki expressed how Marginpar has recognised its responsibility to the countries and environments where it operates in.
"

We have a responsibility to create a better world for people so there's no better place to start than the communities adjacent to our farms.
ESG (Environmental Social Governance) is embedded into our organisation practiced by everyone, everywhere and every day. We have helped build schools and additional classrooms, improved roads and where needed we allow each employee to take five litres of clean water home each day. We are also very serious about the impact that our business has on the environment, the world we live in and are constantly looking for environmental improvements, but we'll dive into that next time, with our expert Sebastian Chambers.
NEXT TIME
SOLVING PROBLEMS BY EXPLORING NEW IDEAS: HOW ARTIFICIAL INTELLIGENCE AND DRONES IMPROVE OUR WORK AT THE FARMS. THESE ARTICLES APPEAR ON LINKEDIN FIRST. 
DO NOT MISS A THING AND FOLLOW #THEMARGINPARRECIPE ON LINKEDIN
Inspired? You can listen to more about (and from) Kiki in this podcast.