R
onald Bosch, an internationally experienced agronomist, shares his journey of passion and innovation at Marginpar Kenya and Ethiopia. His goal? To cultivate our flowers sustainably and strive for continuous improvement every day. Now, this one's for those who truly want to delve deep. Deep into the soil, as soil is Ronald's expertise. So put on your thinking caps and discover what a week as an agronomist at Marginpar looks like. Need a little help? Check out the glossary at the bottom.
Monday: Nurturing nature's resilience
Ronald began the week assessing trials on two of our farms. His focus is on replacing chemical control with organic methods against soil-borne diseases. At MR Farm, he examined the impact of organic soil resetting and the addition of specific microorganisms. These trials contribute to our evolving Crop Establishment Manual, a living document of tried-and-tested methods. This manual is part of the agronomy five-year plan to make the production process more sustainable.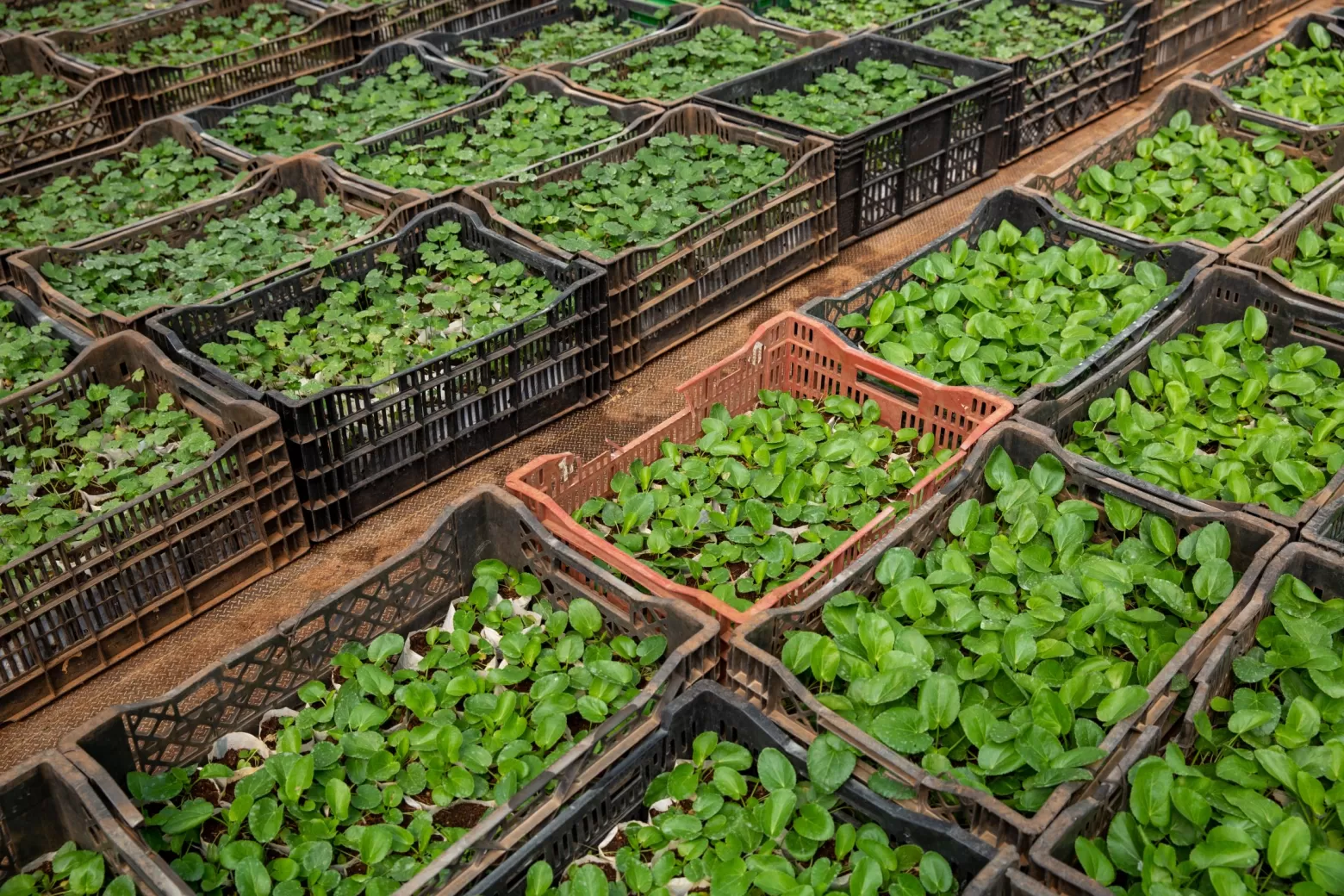 At ST Farm, Ronald checked up on the newly planted Limonium trials, to find that after using the Crop Establishment Manual for planting, a second flush is now possible for some varieties! The yield has improved, and the grade split has become more favourable. He also passed the compost area. Last month, all the farm teams visited ST Farm to observe the process of vermiculture and biochar production and to get a refresher on compost production. A great example of our strategy of horizontal learning; we test on one farm and then roll it out on the other farms. The new organic inputs are important to maintain the level of soil life after the cutback of a crop. After building up the level of microorganisms in the soil, less fertiliser is required.
Tuesday: Unveiling nature's secrets
In the quest for continuous improvement, Ronald immerses himself in a diverse range of projects. And he definitely doesn't do it alone. Ronald: "At the Armada meeting – which is a yearly meeting with all farm managers to discuss the challenges they foresee in meeting the Market Demand - we made a list of actions that might lead to production or quality improvement. Currently, we are working on 124 different actions, which we call Tags."
"An interesting Tag is to determine the nematode population in the different farms. It is important to know that there are different types of nematodes. Saprophytic nematodes are the good type. They decompose organic material and recycle nutrients back into the soil; their presence indicates healthy soil. Plant-pathogenic nematodes on the other hand are the bad type. They can cause different types of damage to the crops, for instance by providing entry points for fungi and bacteria, and reducing uptake of water and nutrients." Ronald found that the soil's biological activity (by the good nematodes) is low, and that plant-pathogenic nematode counts are high. A new program has started to monitor and manage nematodes in different crops.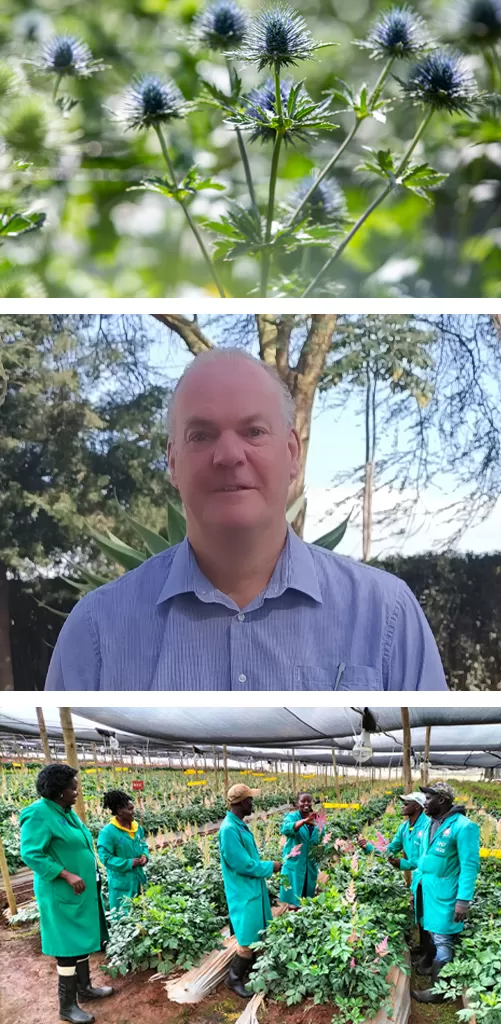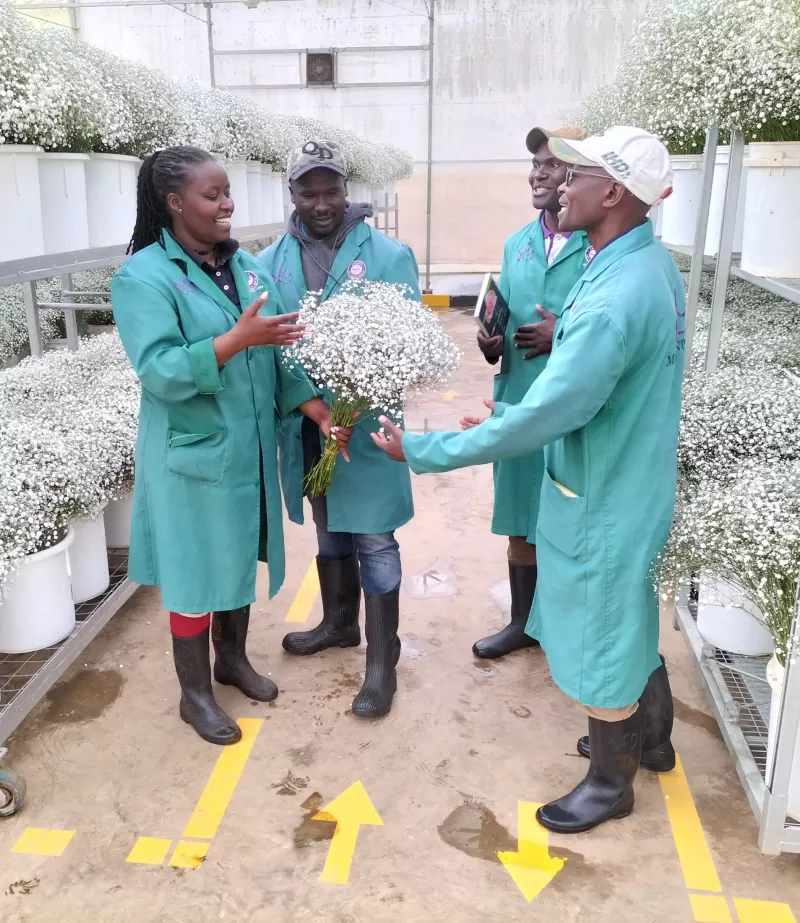 Wednesday: Pioneering growth and discovery
A full day for Ronald and the team at Kudenga Farm. Here, new Eryngium and Gypsophila blocks have been planted according to the Crop Establishment Manual. Time to observe the progress! Ronald: "The Eryngium plants have established nicely, without any losses. Even though this also depends on the clone, it is a very promising observation. We also found that the production of Gypsophila has increased. We changed the light regime, sanitation protocol, and reduced fertiliser and growth hormone application. Improvement was also seen in the Gypsophila opening room."
The afternoon was filled with check-ups on multiple projects, like Thrips and Whitefly control, establishment of the Astilbe mother stock, a quality concern with Ornithogalum, and a new way of packing that was suggested by the team a few months ago. Together, we embark on a journey of growth, leaving no stone unturned in our pursuit of excellence.
Thursday: Empowering sustainable practices
Ronald is all about sharing his knowledge. He spent his Thursday working on two more manuals; the Crop Protection Manual and the Soil Improvement Manual. The first describes the new quantitative scouting method that has been introduced. Ronald: "Currently, different management systems have been added for specific pests and diseases. We are aiming for biological or organic control methods first before we start looking for chemical solutions." The Soil Improvement Manual is used to describe the
different activities that have to be carried out between uprooting an old crop and planting a new crop. Ronald: "This morning I worked on three different checklists that describe the sequence of the activities that need to be carried out. Each step is checked, and major steps are signed off by the farm management. The good thing about a checklist is that corrections can be made immediately, before the next step has started."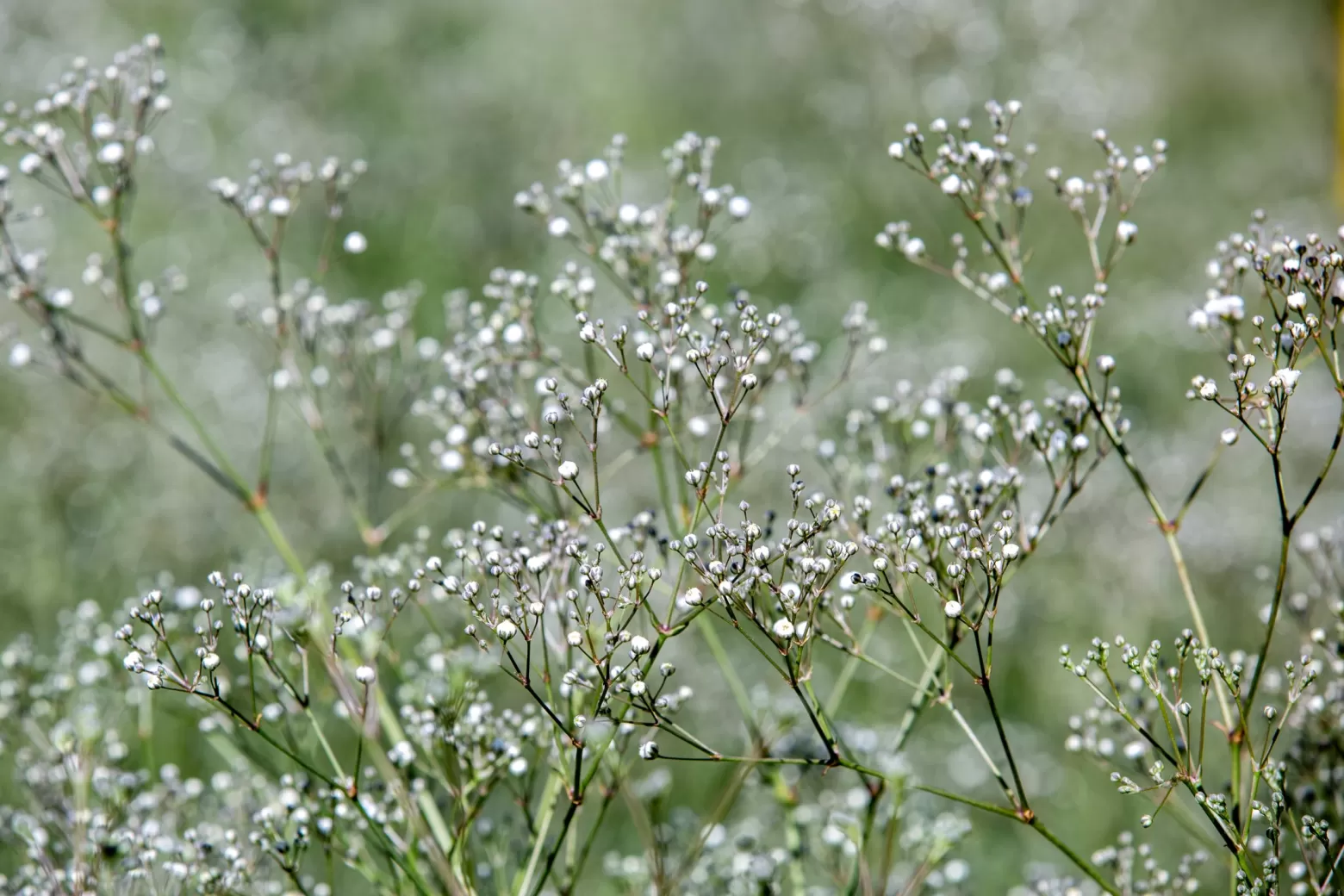 Friday: Harnessing data, empowering growth
With all that scouting data being collected by Ronald and the teams, it is key to store all of it in a proper database. This database is currently running for MR Farm. Ronald: "We are now starting to roll it out into the other farms. Farm maps have been collected and are now getting incorporated into the database. Secondly, we are working on a list which includes all the active ingredients, biologicals, and bio-stimulants we use; all will be incorporated into the scouting database."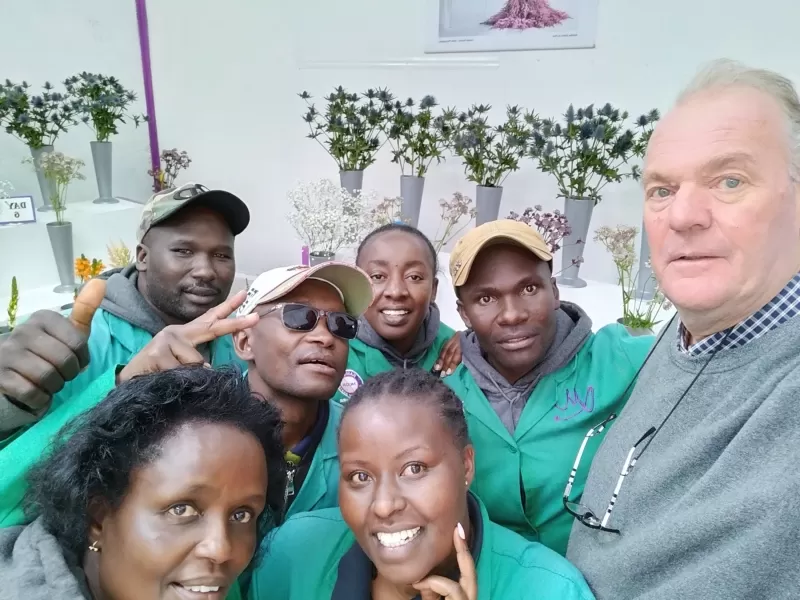 The afternoon was all about sugar. The relationship between sugar levels and stress levels in plants that is. Ronald: "Stress can be from biotic (living) and abiotic (non- iving) origin. To assess sugar levels, we collected sap from various plant parts and at different growth stages, including leaves, stems, internodes, and roots. Ultimately, we determined that sap extracted from the internodes provided the most consistent and reliable measure of sugar levels. Now, I have to do more tests and develop a manual. This can assist the farm teams in the early detection of stress in plants and they will therefore be able to correct the issue early on."
Committed to innovation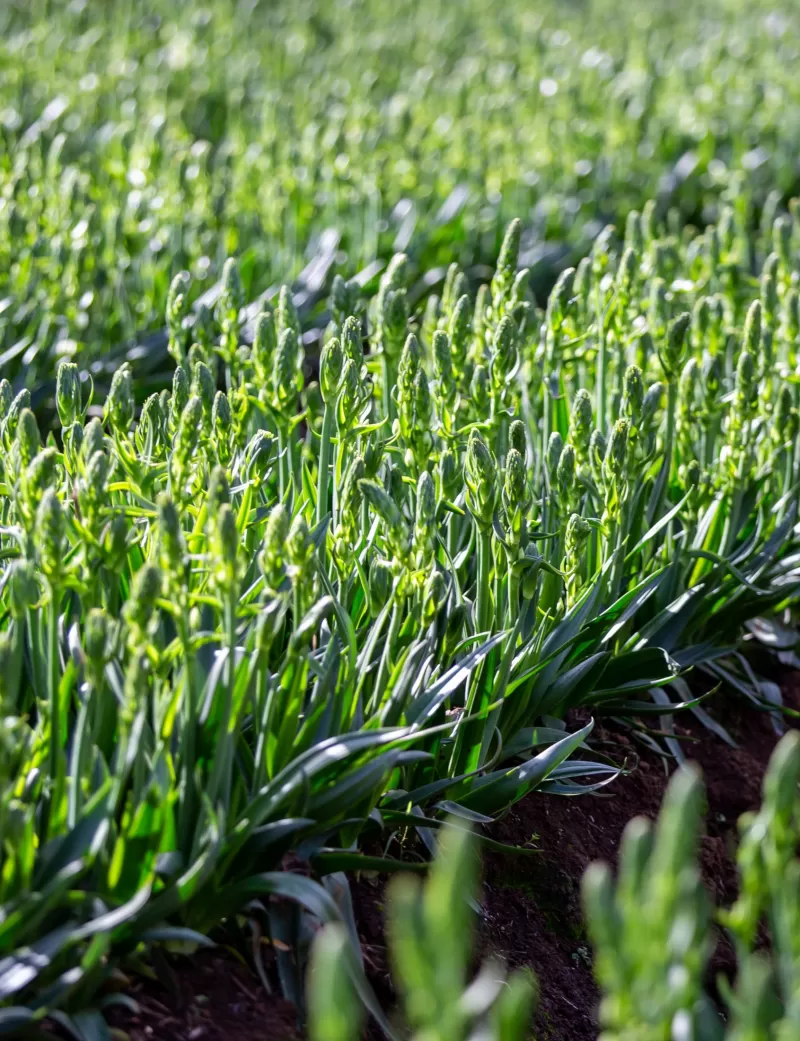 The week draws to a close as Ronald embarks on a Saturday morning literature study. He researches the impact of cover crops on the soil bio life, soil organic matter and earthworms. Secondly, what is the best method to terminate a cover crop? And what will be the impact on the planning for the crop over a longer period of time?
We can consider ourselves very lucky to have such a knowledgeable and dedicated agronomist on our team. Ronald explores the frontiers of innovation, unlocking nature's mysteries, and sculpting a more sustainable future for Marginpar. Together, we embrace the beauty of our flower-growing craft, intertwining nature's splendour with our unwavering commitment to excellence and sustainability.