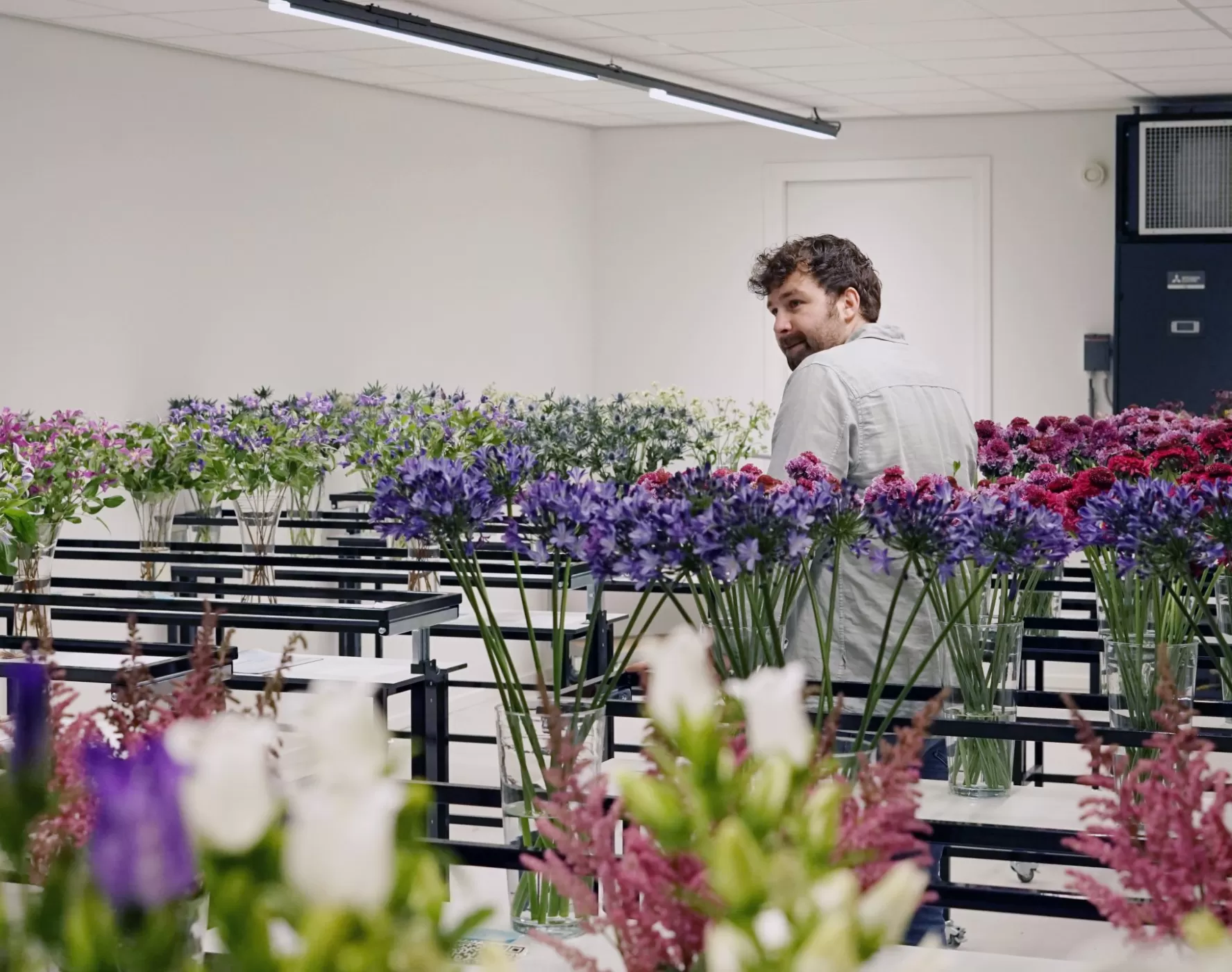 Uncompromising quality: Marginpar's post-harvest mission
Enhancing flower excellence through post-harvest care in Africa
Back to stories
A
nyone who knows our flowers knows this: Marginpar is all about quality. It is one of the pillars of our strategy, and we work extremely hard to achieve excellence.
This naturally begins with the plant materials that we select and the soil in which we grow our flowers, but now our focus is on post-harvest. Proper care is essential for a flower after harvest. And someone who knows exactly how to do that is our Quality Manager, Werner van Sprang. He is based in Aalsmeer, where he is supported by two Quality Controllers. Together, they inspect all incoming flowers from all 17 flower farms for
quality every day. Jane Kimani – Senior Technical Post-Harvest Manager – is responsible for the packing side of the quality assurance, which she manages with a whole team of Post-Harvest Managers. Werner is in daily contact with Jane and the Post-Harvest Managers and also regularly visits the farms. Curious to know how such visits unfold? He will tell us all about it: he's taking us on a week-long trip to Kenya!
Monday: Kariki Juja Farm 
Werner: "A farm visit always starts with a team meeting. Working together from two continents is possible, but I seize the opportunity to collaborate closely whenever possible. This way, we really get to the heart of the matter. I visited the Kariki Juja farm for two products: Phlox and Solidago. Both showed reduced leaf quality in the Netherlands, and the Phlox occasionally struggled with flower dropping. In cooperation with Chrysal, we set up pre-treatment tests with new materials and procedures. For Solidago, the issue was found to be in the cold chain, and by adjusting the timing of harvesting and packing, the issue could be solved."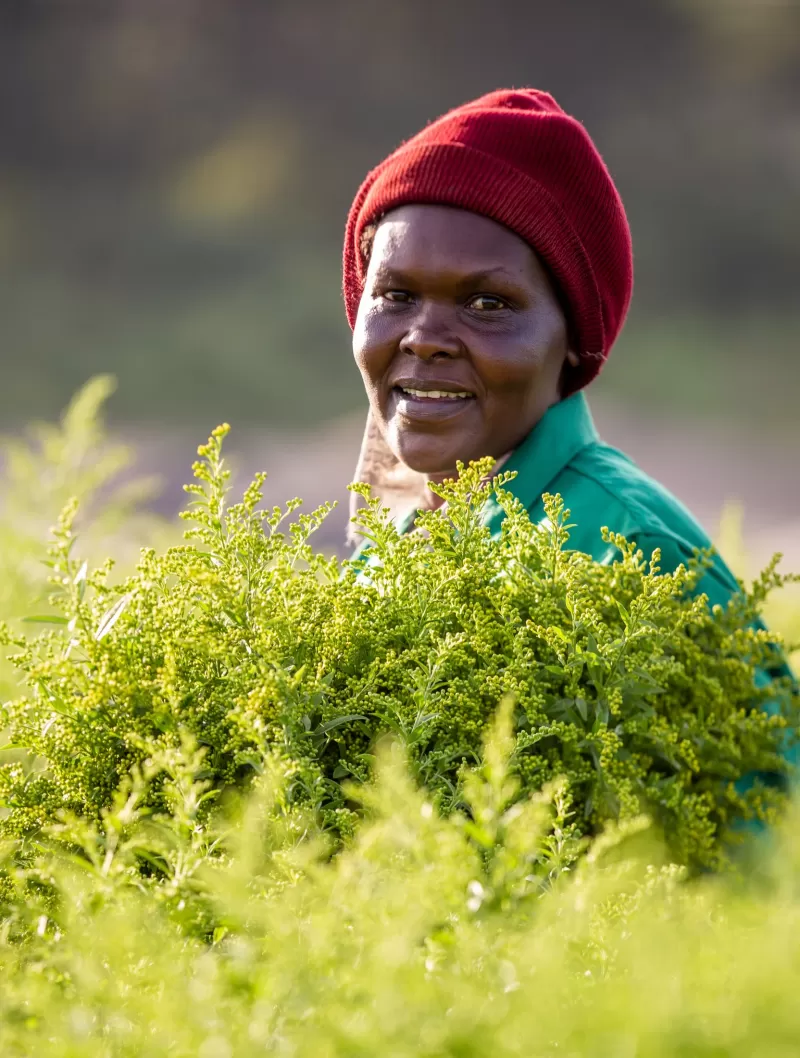 Tuesday: Kariki Naivasha Farm 
"This is the only farm where we grow our Delphinium. In recent years, this has proven to be a delicate product, with flower dropping being the number one quality challenge. We had already addressed this successfully, but during the quality control in the Netherlands, some stems were found to drop some flowers again. Time for action! Together with the post-harvest team, we thoroughly examined the entire post-harvest process. Where are the vulnerabilities? What are the areas for improvement? Together, we created an action list, and by the end of the morning, we had already set up the first pre-treatment tests."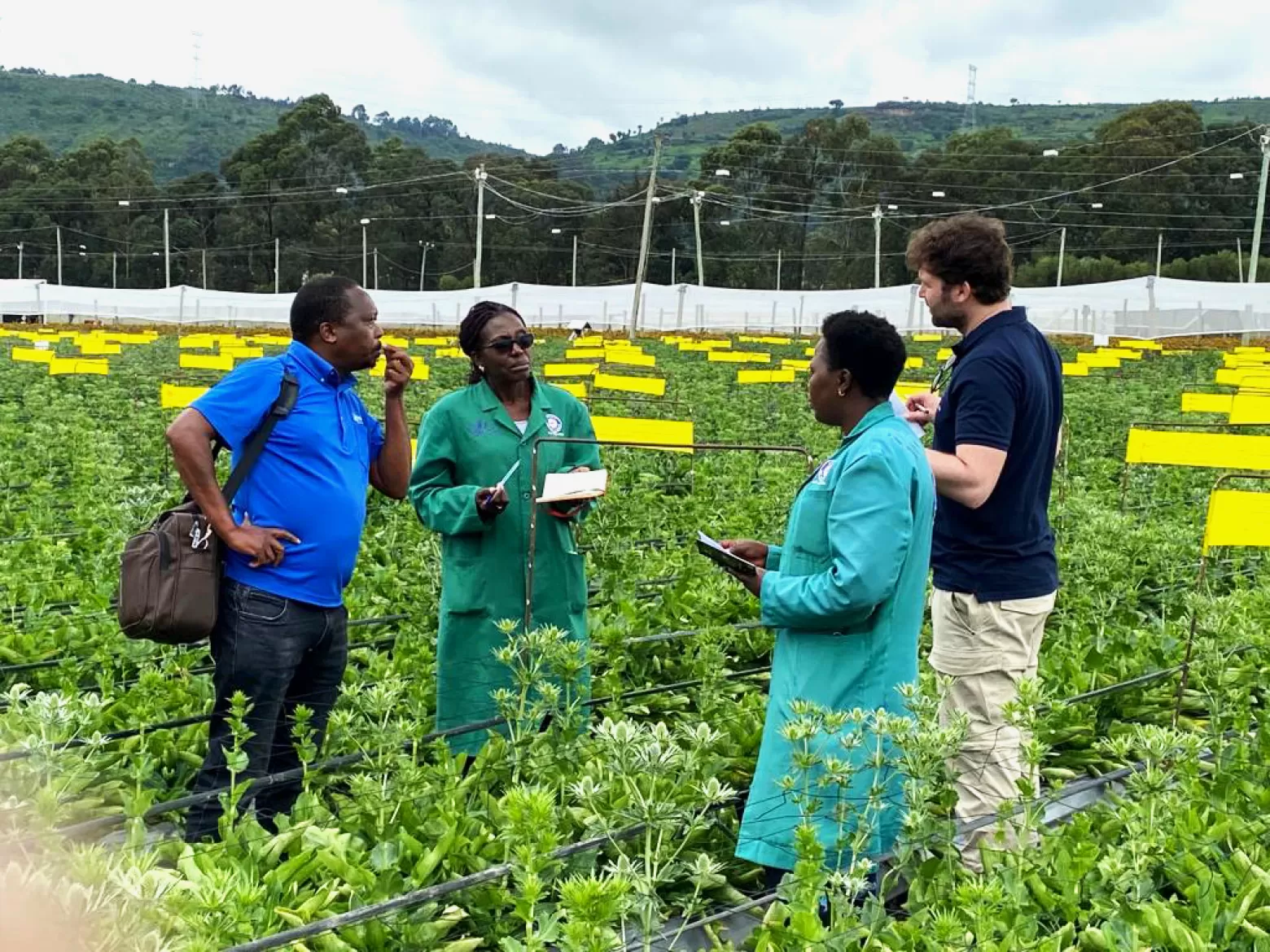 "In the afternoon, we were supported by Chrysal-consultant Steven Mbogo. We are looking for ways to recycle our post-harvest treatments. The more hygienic we work, and the better the quality of the water, the less solution is needed. We set up several tests again, and the exciting part is that we can evaluate the results very quickly because the stems we test today will depart for the Netherlands tomorrow."
Wednesday: KS Farm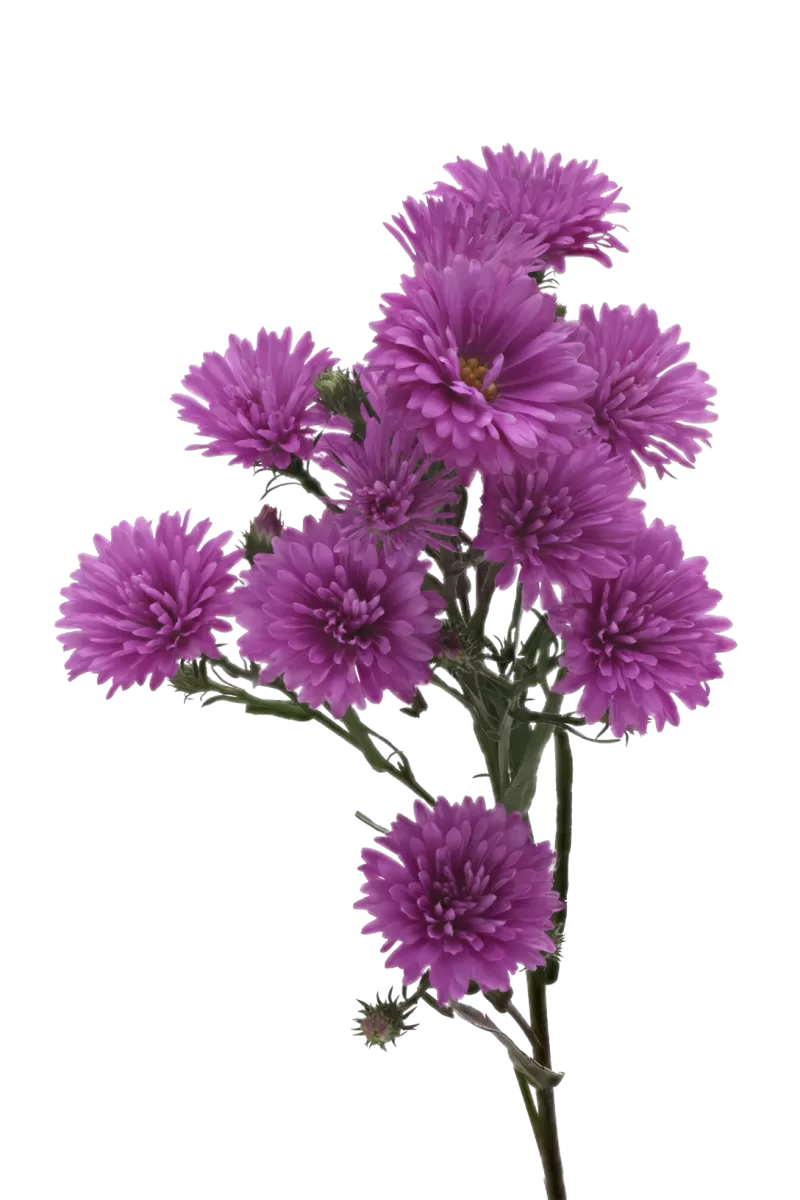 "This is the largest and most spacious farm within the Marginpar Group in Kenya. KS is one of the two farms that have two packhouses. On this farm, we are working on a pilot project for 'stem measurements.' Stem measurements are part of the intensified check program. While all farms receive a compact report on the quality of their flowers every week, intensified checks were introduced to conduct a deep dive. This includes a laboratory test to measure hygiene on the stems, a vase life test, and stem measurements. The latter involves checking the length and weight and, depending on the product (and grade), whether there is the correct number of flowers/berries. The idea is to start conducting the stem measurements on the farms instead of in Aalsmeer. This creates more awareness and job ownership. We are first implementing this at the KS farm, and if it goes well, all farms will start to do this."
Thursday: MR Farm 
"All our Scabiosa come from one farm: MR. Currently, three out of four varieties are transported in upright boxes to ensure that the necks remain straight. This makes transportation less efficient and therefore more expensive. So, we are looking for more efficient methods. We have set up a test to see if we can keep the necks straight by using straws during horizontal transport. If we continue with vertical transport, we could reduce costs by adding Craspedia upside down in the same box, so they can still be transported horizontally. So we set up tests to see if this works like we expect it to."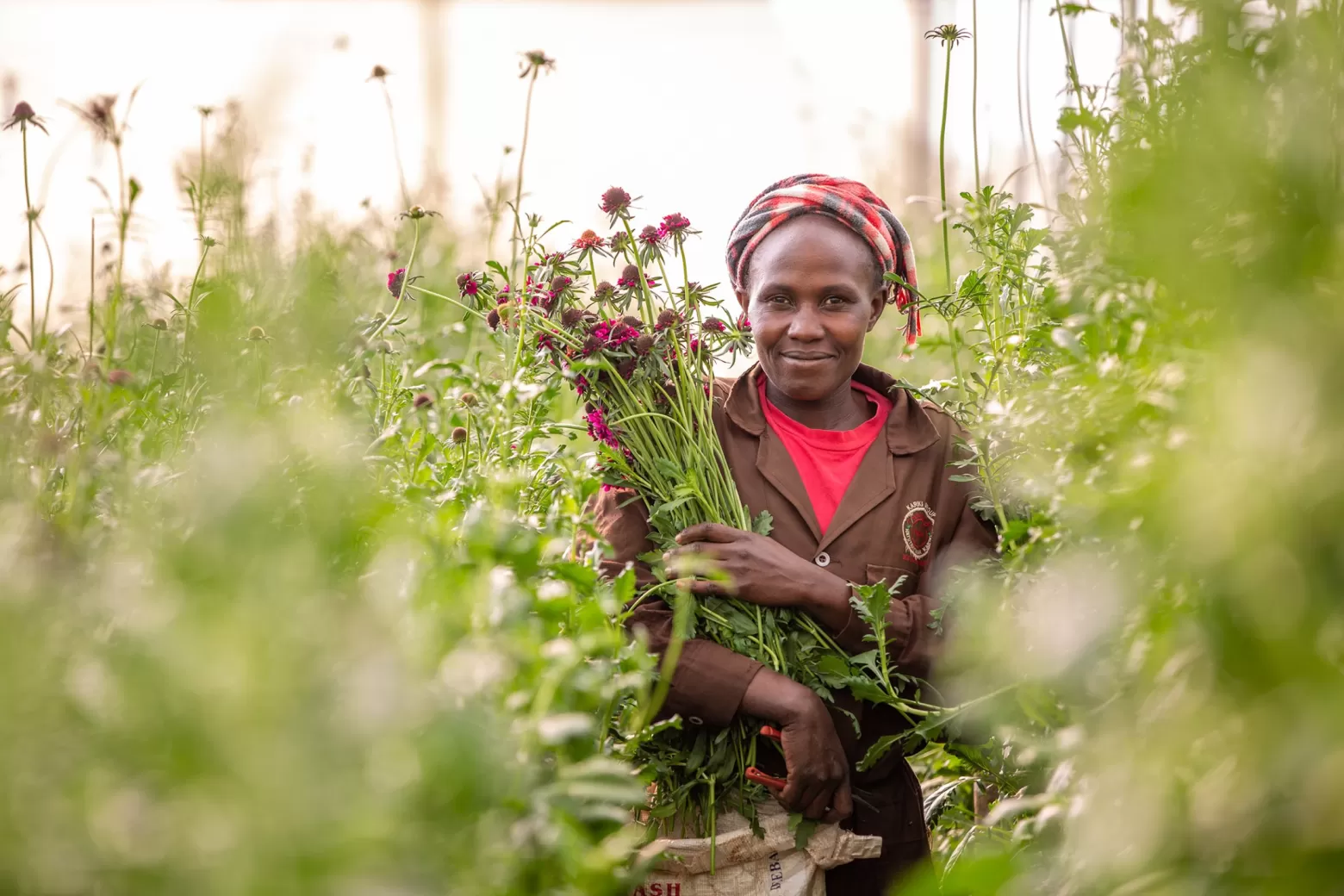 Friday: Bondet Farm 
"As part of our sustainability journey, we have been conducting sea freight tests for several months now. We do this primarily with products from the Bondet farm, specifically Eryngium and Astrantia. Now, of course, the most obvious concern is the time it takes to travel by sea. Flowers transported by air freight take just a few days from harvest to arrival in the Netherlands. 
Sea freight takes over 30 days. How do we keep the flowers fresh all this time? For that, we are collaborating with Chrysal. We know that temperature, retaining moisture, and the ratio between O2 and CO2 are critical elements during transport. Today, we prepped a test with a new combination of pre-treatment and storage bag to leave for the Netherlands."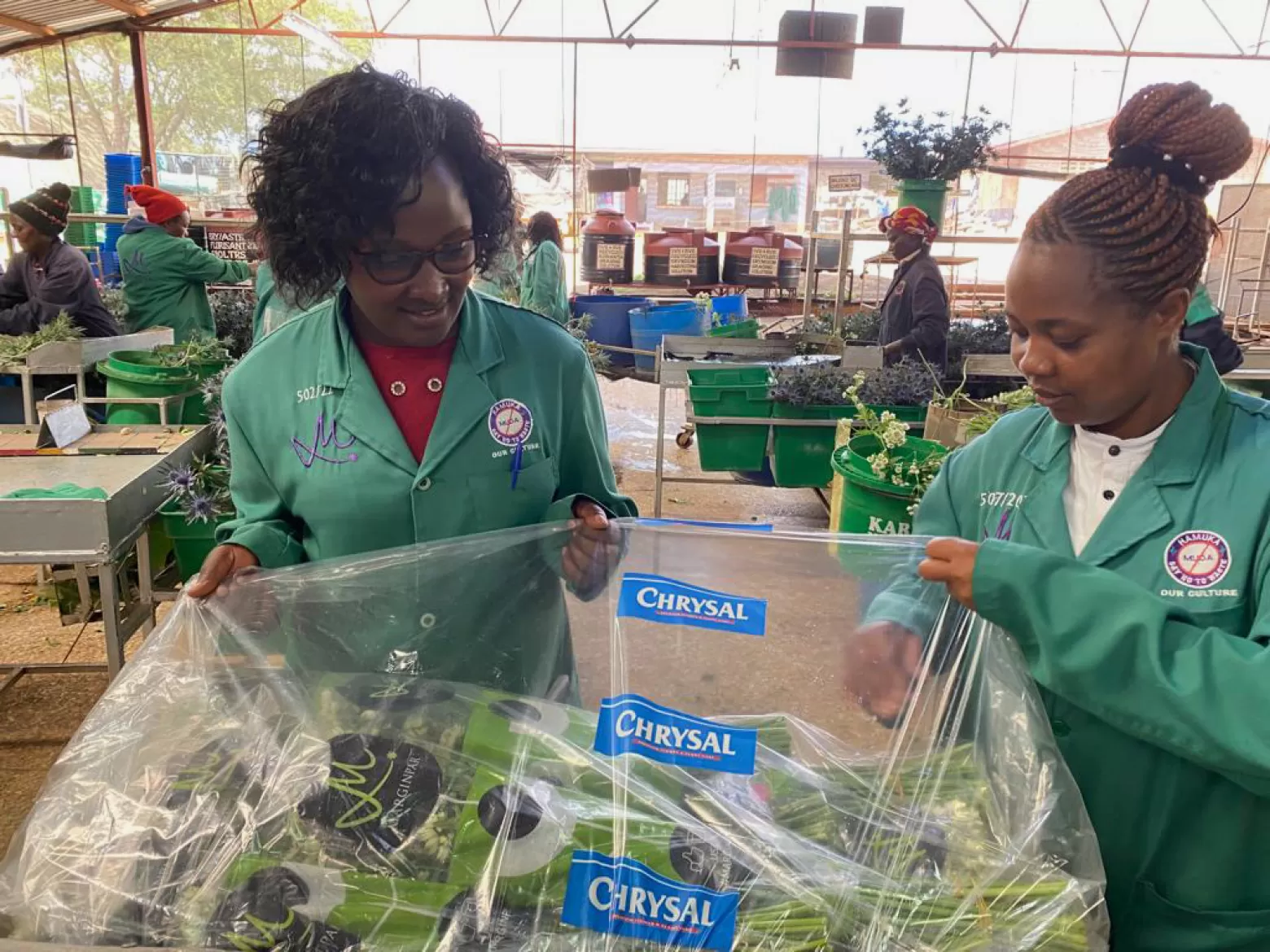 At Marginpar, quality is the name of the game. Every day, we work with an extensive network of post-harvest teams to get the absolute best quality flowers. So, the next time you find yourself holding a Clematis, Astrantia, or Eryngium in your hands, you'll know a bit more about the story behind these flowers.