D
id someone ask for sweet? Sweet is what you'll get! Bloemenservice Nederland is an expert in customised weddings. Their aim is to make fairy tales come to life, and of course fairy tales come in all shapes and sizes.
Founder and owner Annemarie Hoekstra (35) has been running the business for 15 years now, and she sees more and more couples going for dark colours, or terra cotta or gold, for example. Nevertheless, the sweet, romantic weddings are always very special to decorate. Like this wedding at Chateau Neercanne in the southernmost tip of the Netherlands; the lovely Maastricht.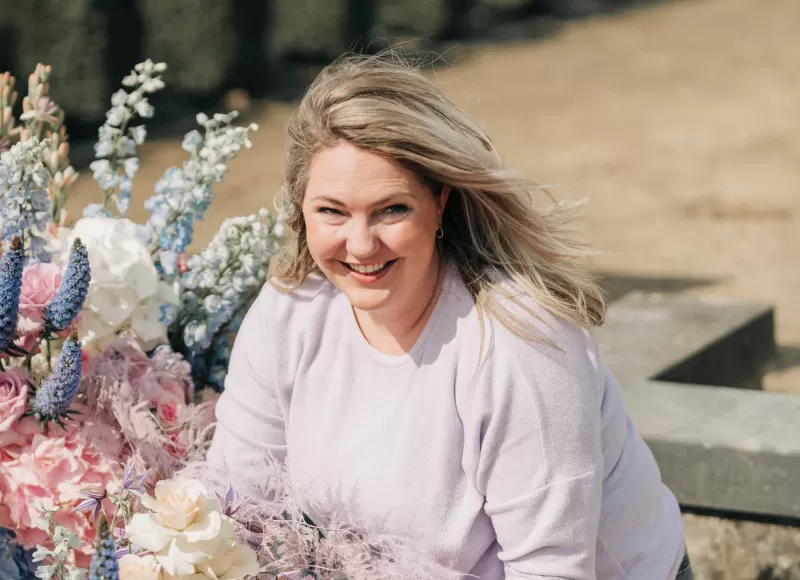 Think big
Annemarie: "The wedding venue was beautiful, and also really big. Small flower arrangements won't work there, so we opted for grandeur, including an enormous backdrop. This setting is for real flower lovers, because as you can see in the photos, they are everywhere! One tip I would like to pass on: always make sure that the top layer, the most striking parts, are decorated with your most beautiful flowers."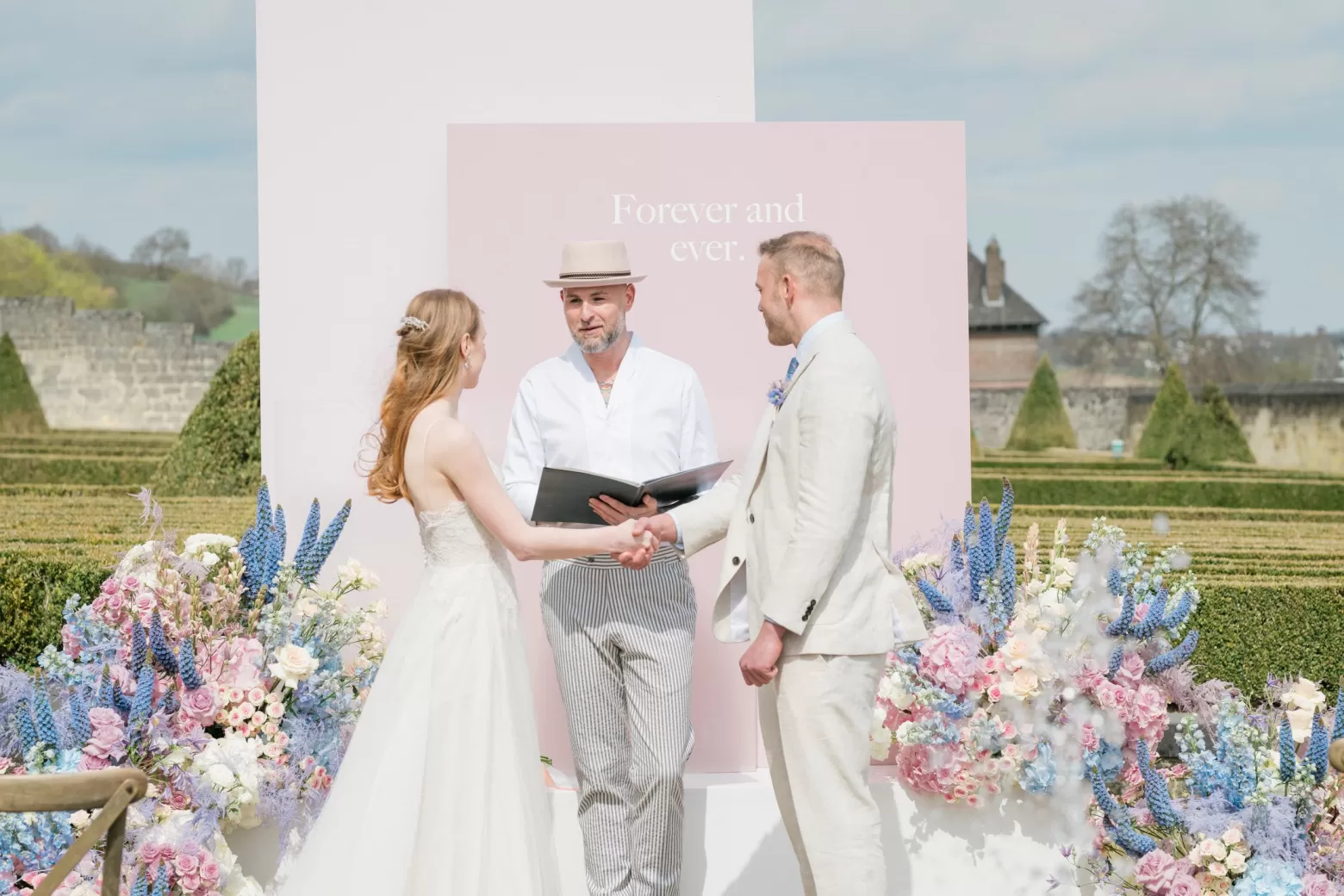 Harmony
A fairy tale has a story and you can tell it with flowers. Annemarie: "It is essential that everything fits together well and that the guests are carried along by the different parts during the day. You make different flower arrangements in the same style, but of course you play with different shapes and sizes. Depending on the space you have somewhere, you make a grand design or just a subtle flower arrangement like these table pieces."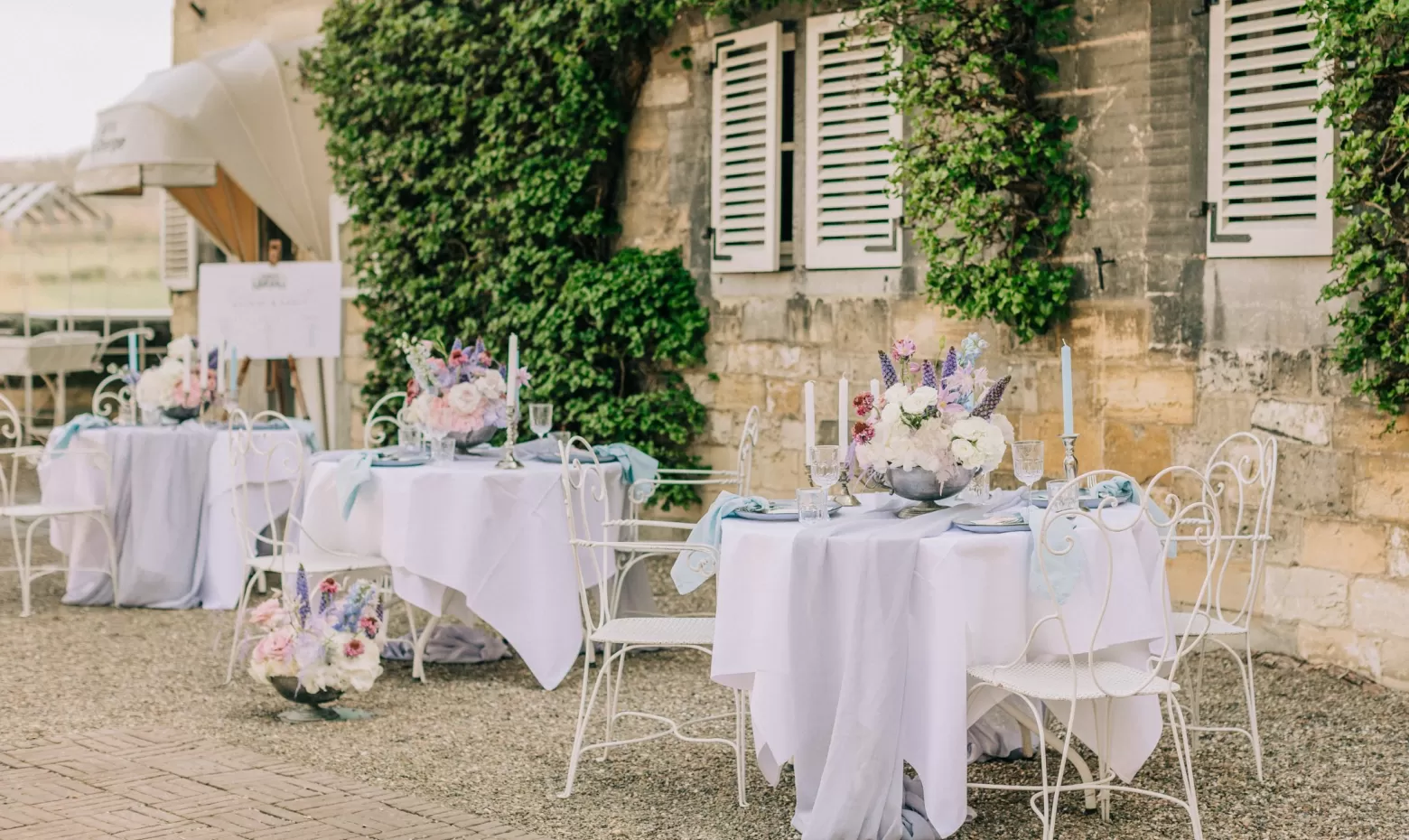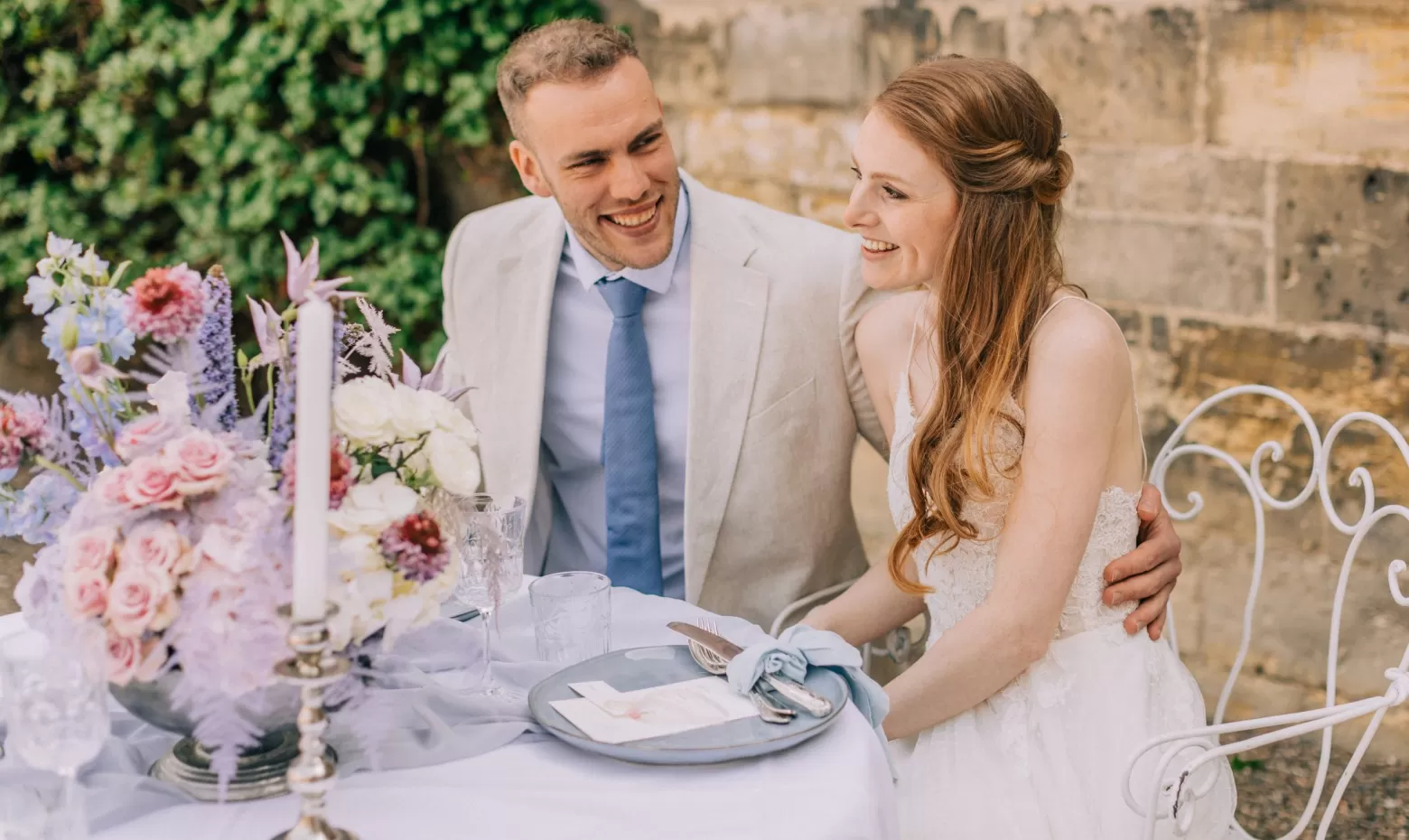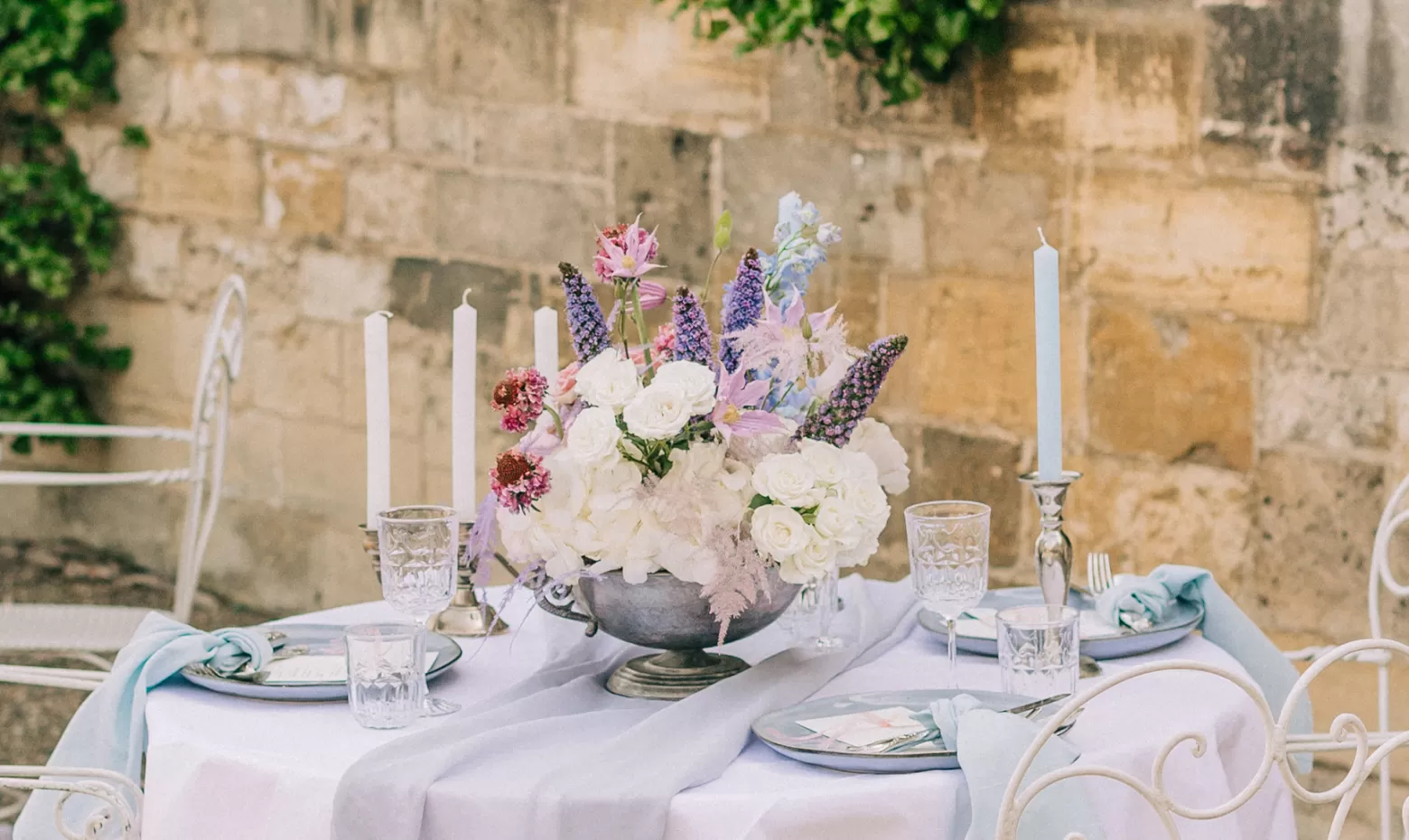 Mix & match
Because an intimate arrangement with several small tables was chosen here, you are somewhat limited in size, but as you can see, it does not detract from the atmosphere you create. The compact base and the playful colourful details that go up in the air make for an impressive flower arrangement, without needing a lot of space.
By using the same flowers in different flower arrangements, you create the unity that is so important for the whole. At this wedding, you see Delphinium, Astilbe, Scabiosa, Polianthes and the Clematis Amazing® series in different places. And see for yourself, if even the cake is decorated in the same style, that totally completes the picture!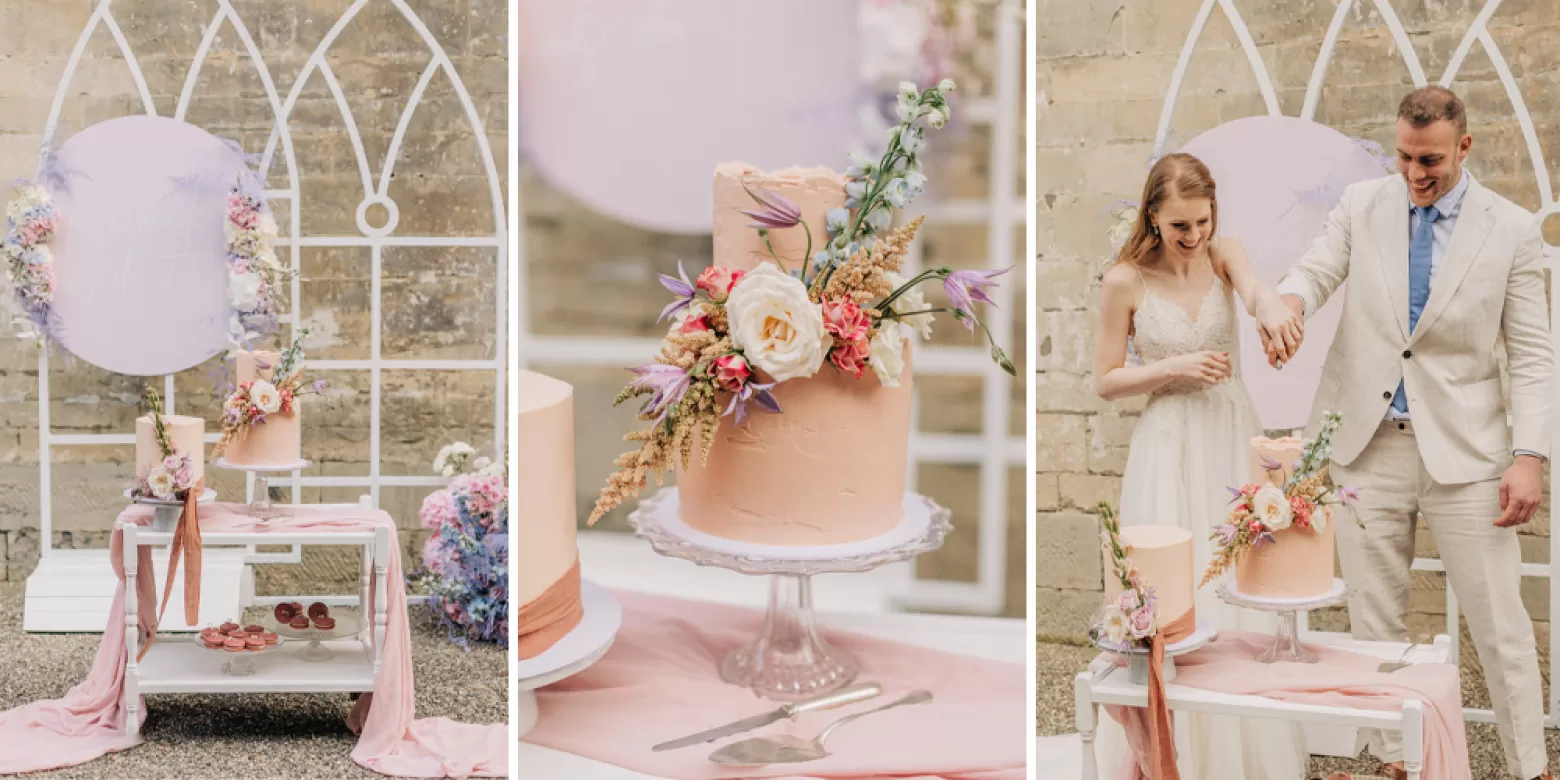 Enchantment
This year, Bloemenservice Nederland celebrates their 15th anniversary, and recently a big wish came true for them: last December, they moved into an enormous business space of their own; endless space for their creativity.
The studio is extremely important; it is the first place  they meet the bride and groom. Annemarie: "Brides and grooms come here and that is when the magic begins. We discuss all the possibilities and create a tailor-made plan. Our studio is a source of inspiration. Of course, the wedding location is also very important for our plan. We come across castles, beach clubs and very industrial locations, among other things. You can imagine that a very romantic setting will look best at a castle, and a setting with pampas grasses and the boho look will do much better at the beach."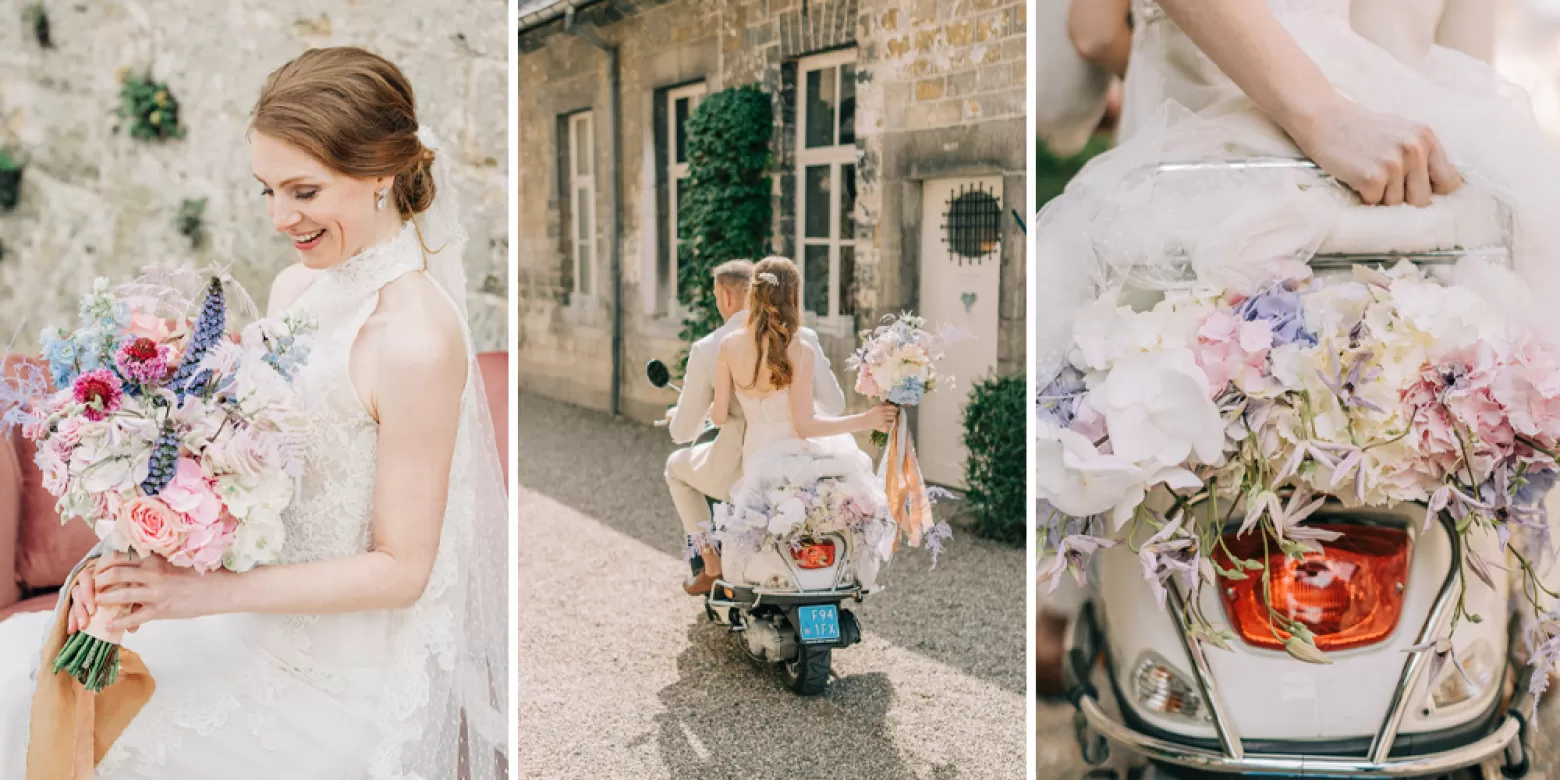 Trust the process
Annemarie was 20 when she set up Bloemenservice Nederland. Annemarie: "I started very young. In hindsight, I wasn't ready at all for my own business. It would have been better to gain experience elsewhere first, but by trial and error you can get there as well. For all starting florists and entrepreneurs who are looking for direction, my advice is: have faith and make clear choices. We have grown tremendously over the past 15 years. I enjoy my work much more now than I did in the past and that is because you become much more sure of your talents and abilities. We now dare to make choices about what suits us and what we want to do. This is how you eventually reach your ideal client. Our portfolio now consists almost exclusively of ideal clients and great assignments, which makes working for us such a great joy!"