W
hat team are you rooting for? Stylish white? Vivid and cheerful? Natural green? Or do you feel completely comfortable with soft, sweet pastels? You do? Then get ready, because the following pictures are just right for you.
All the colours of the rainbow
Róbert Bartolen, the Slovakian designer who makes the most extraordinary fairytale-like creations, went wild with pastels. For this shoot, six words were central for Róbert and his team: Love, Respect, Freedom, Tolerance, Equality and Pride. He used all colours of the rainbow as an ode to the LGBT community. 
"

In other words, love is all around. And certainly the love of flowers. 
In the clouds 
Róbert plays with different styles and backgrounds, all floating in clouds. He makes the structures with dried polygonum sticks. These are hollow on the inside and ideal for hiding water tubes.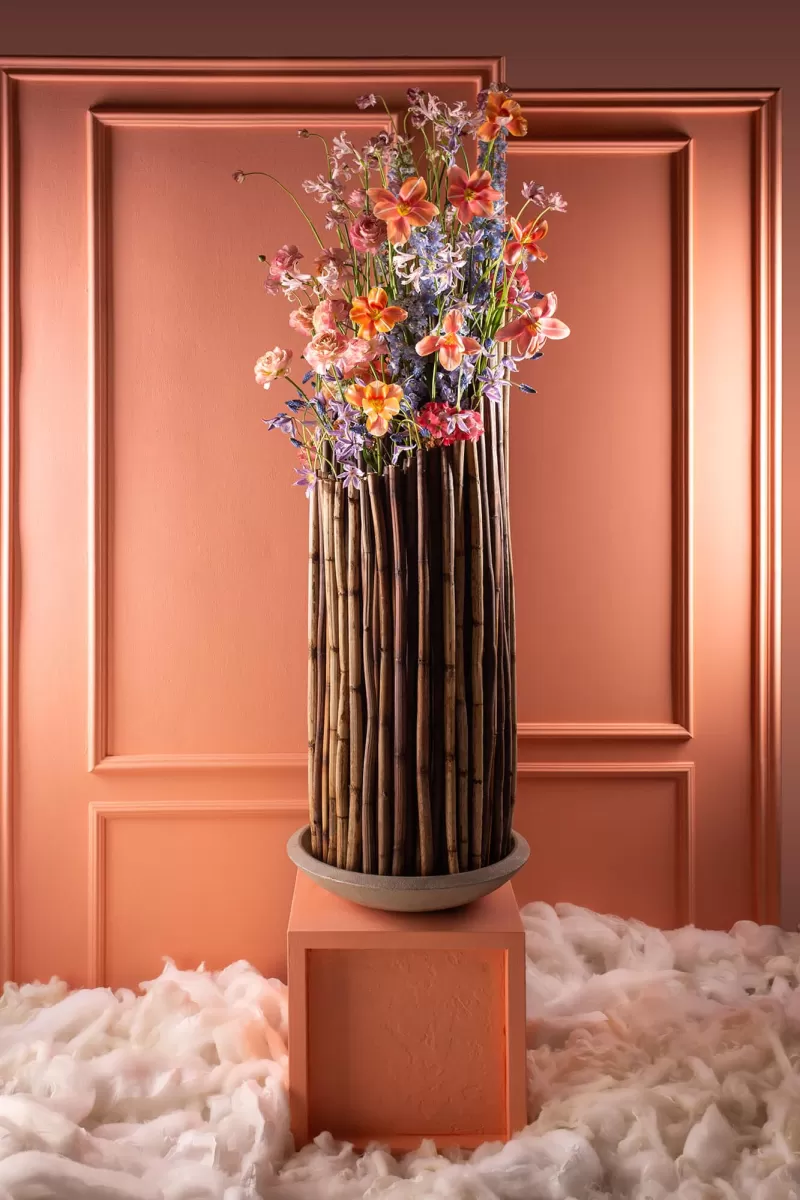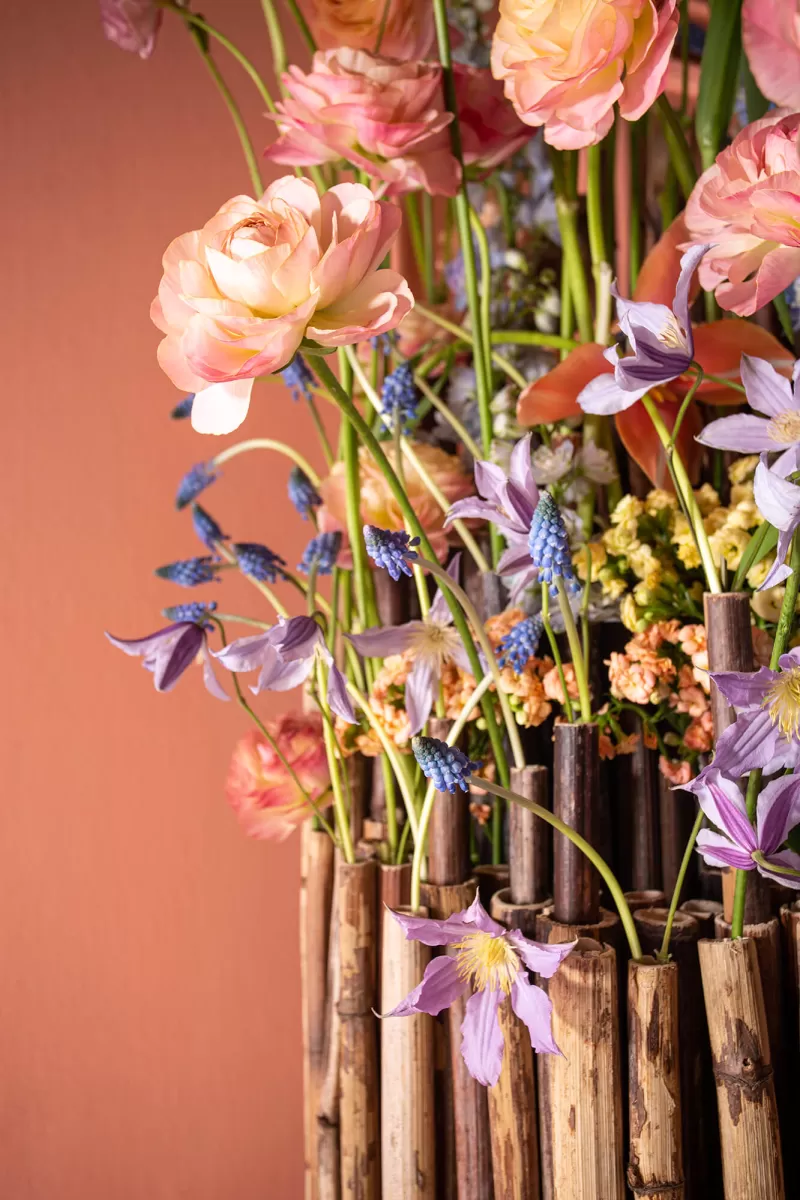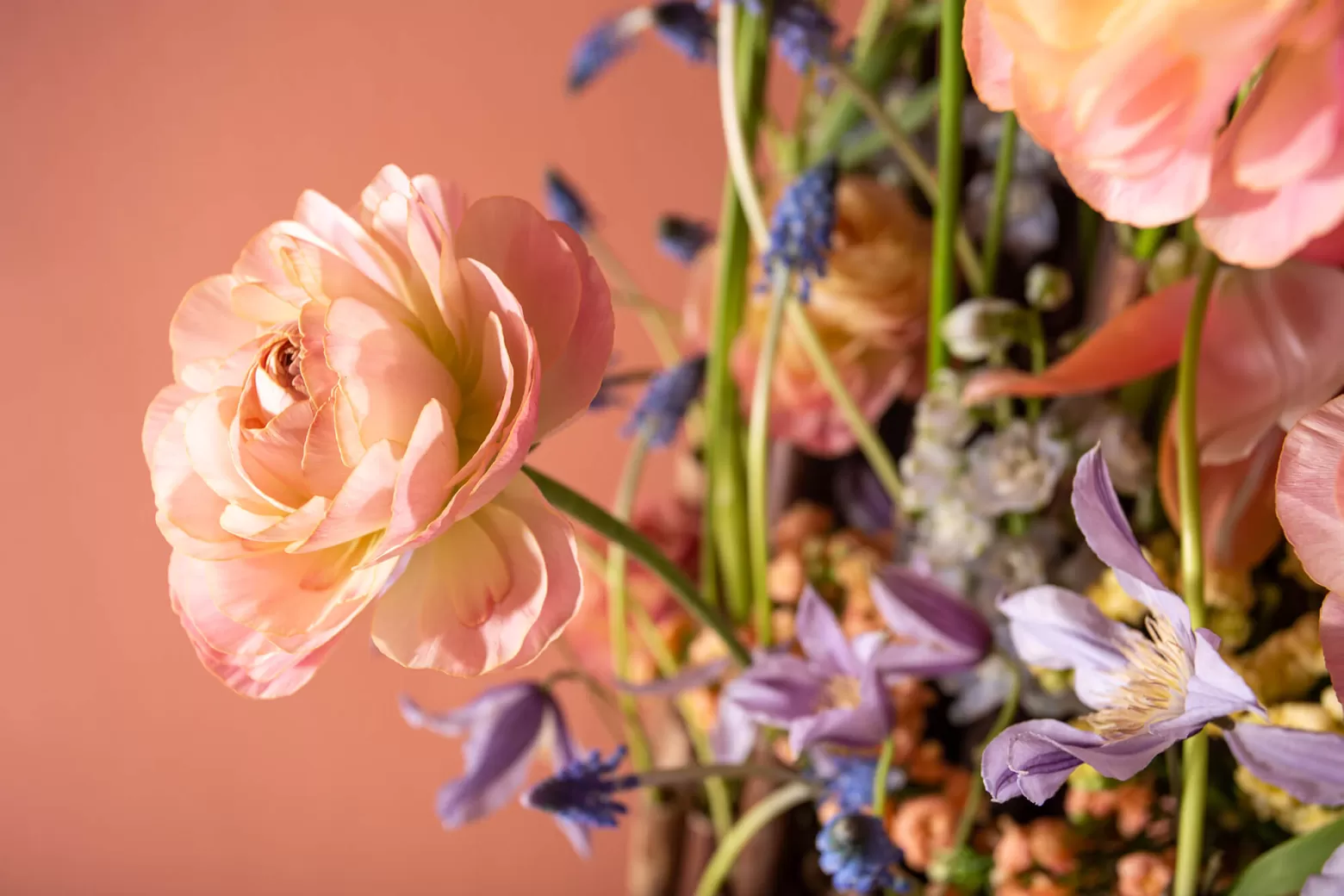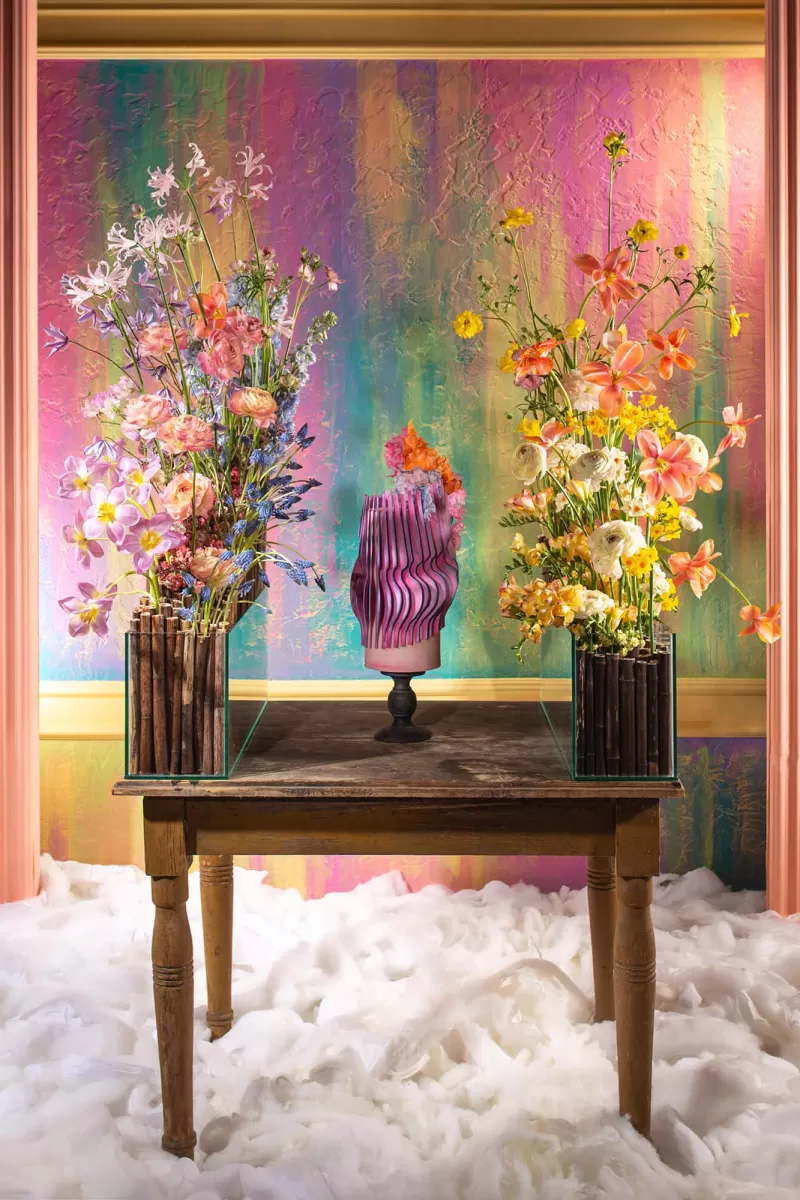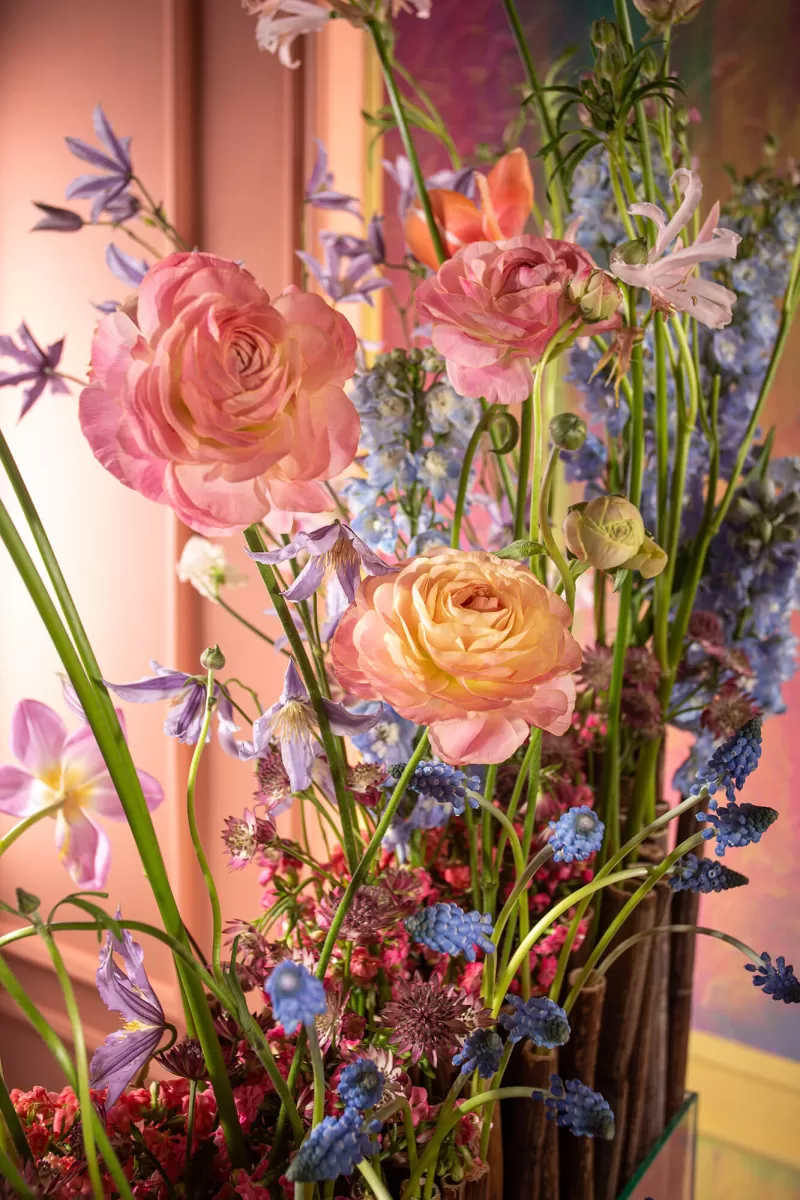 Bouquet in 'Boho' style; wild and exuberant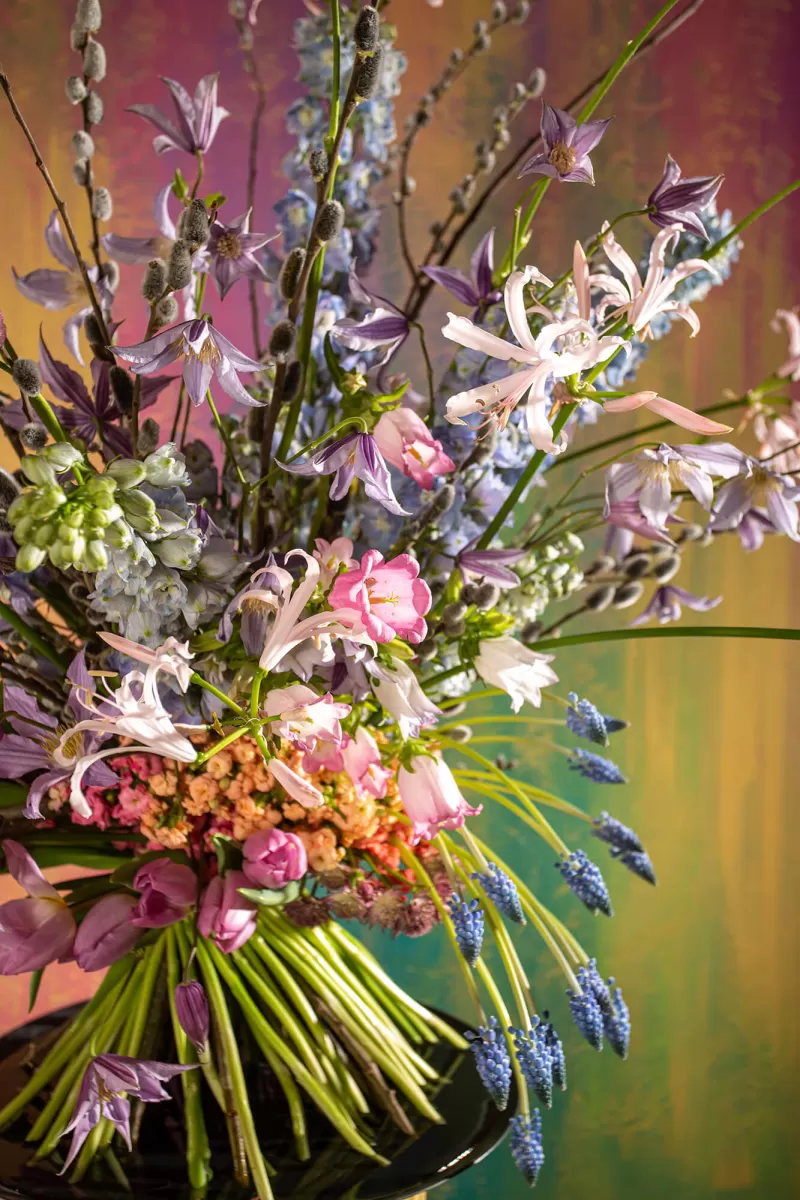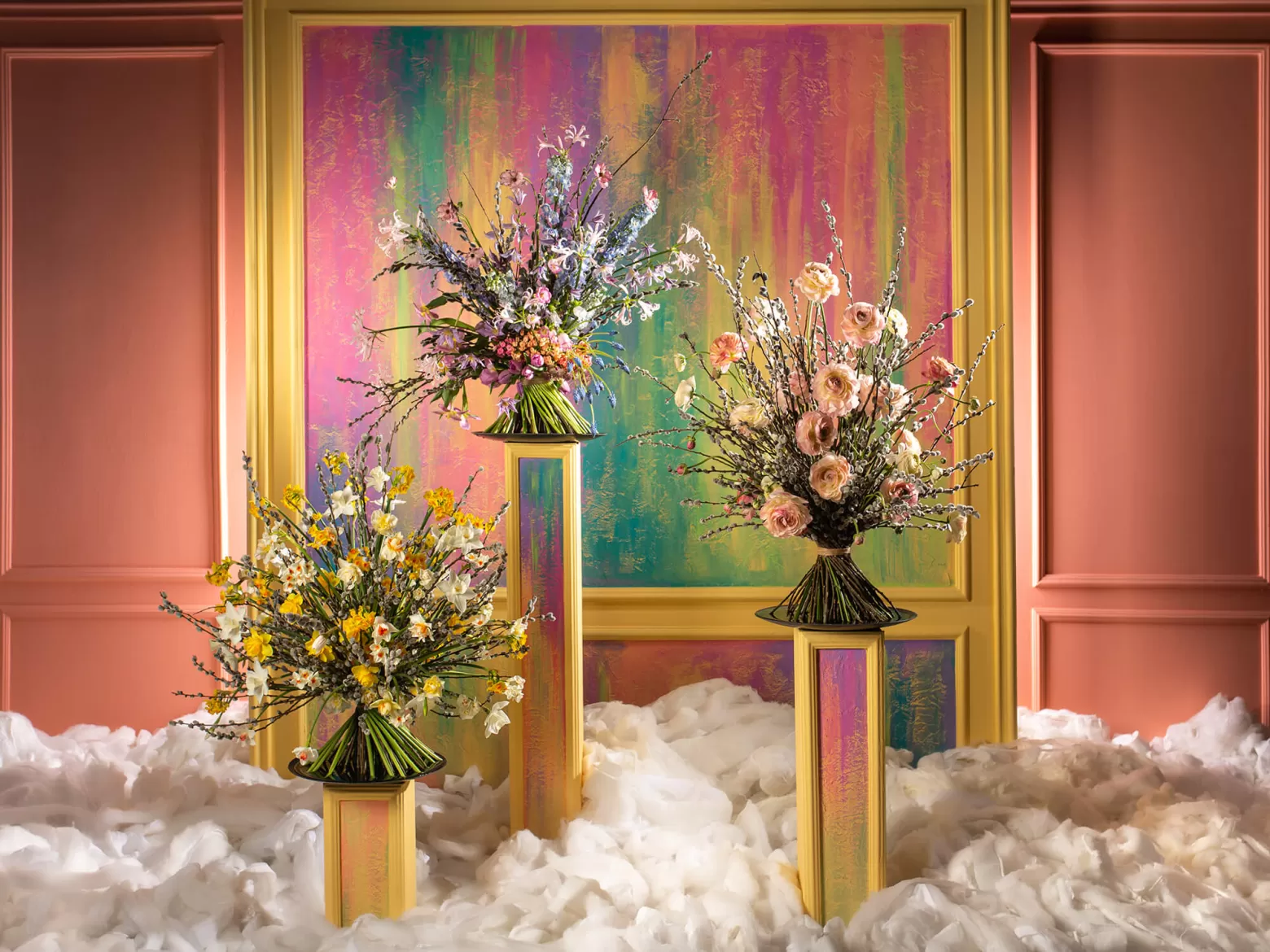 In the wreath you can clearly see how the structure is made of dried polygonum.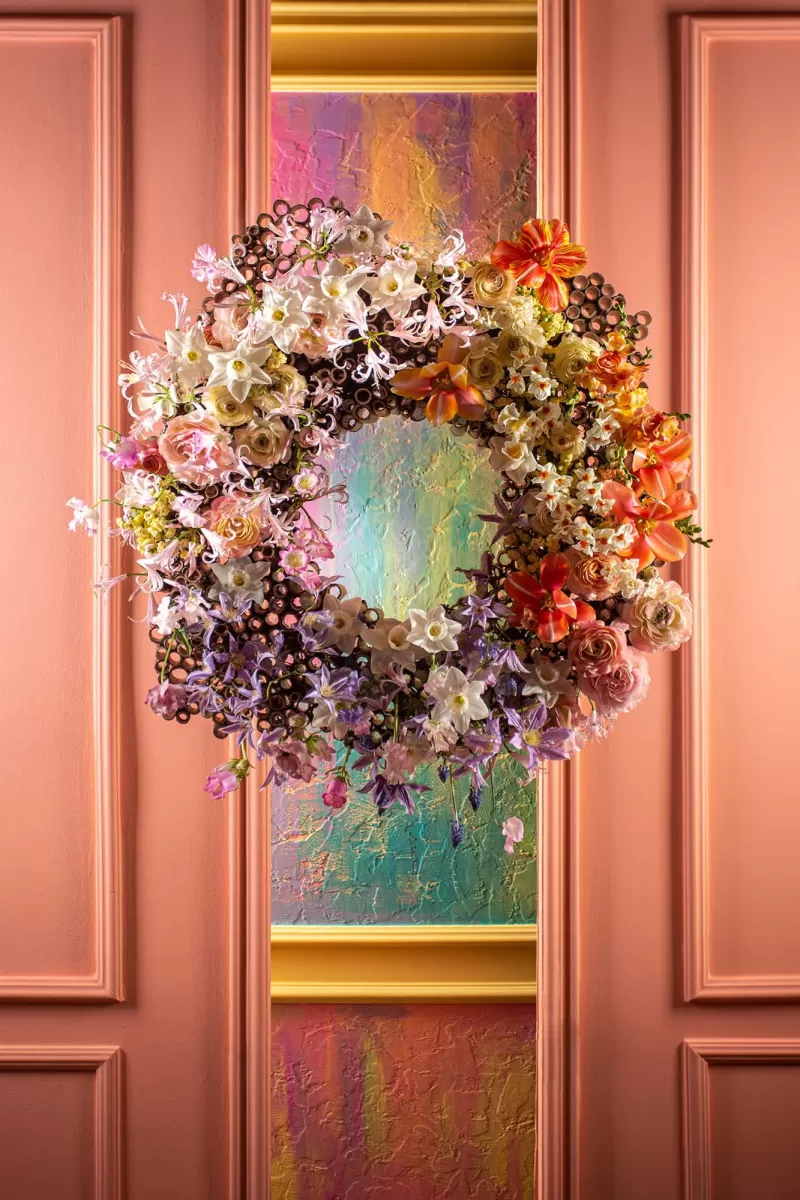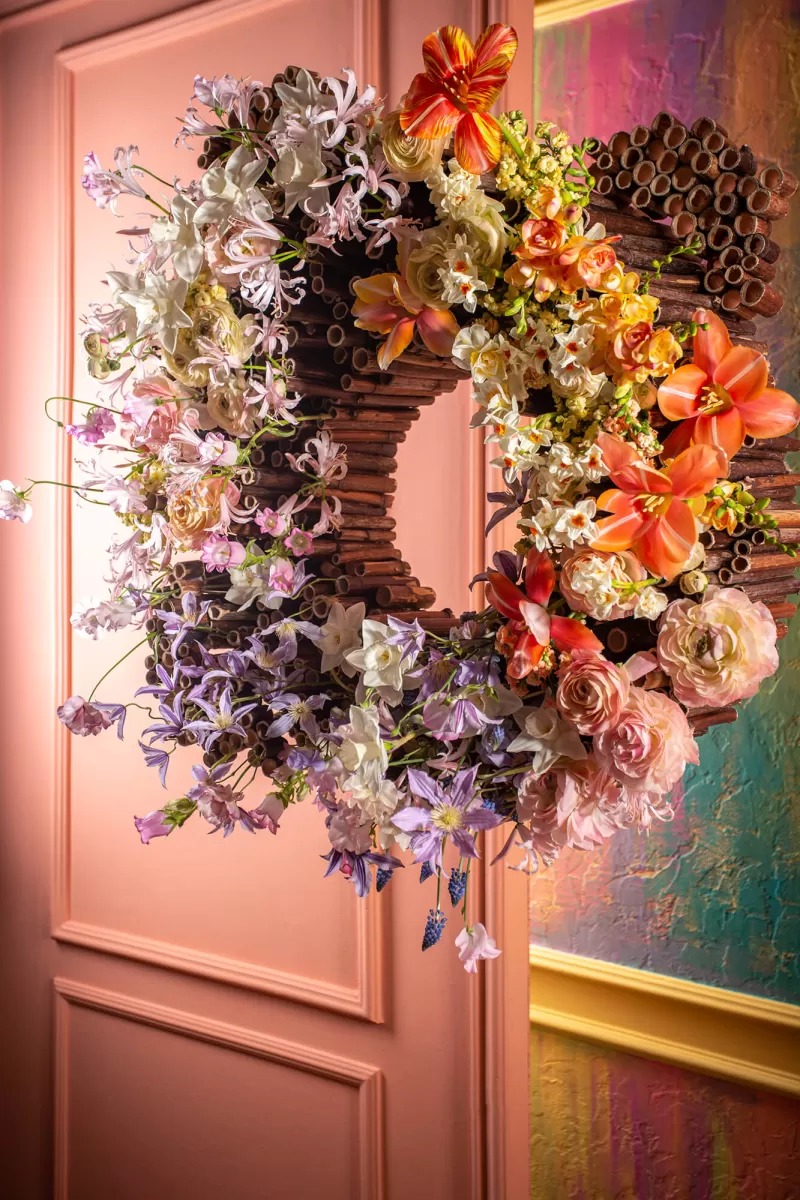 Photography: Lukáš Moravský
Assistant: Eva Barathova