T
rends are a tool to promote sales. Trends influence the initial selection of the florist, the composition of the assortment, the end customer. How do you use known and unknown flowers in the right way and at the same time keep up with a time that requires constant progress?
Transformations - by Róbert Bartolen
Slovakian designer Róbert Bartolen elaborates on this in his 'Transformations'. A series of articles from the Spanish floral magazine 'Clip'. The trend for the first article is the composition of flowers into sculptures. But how?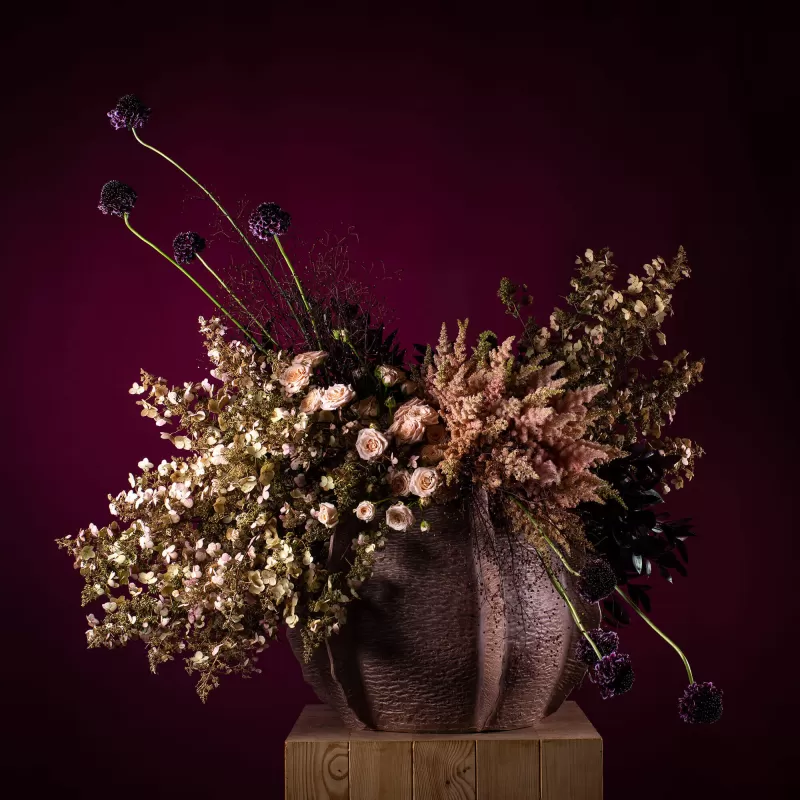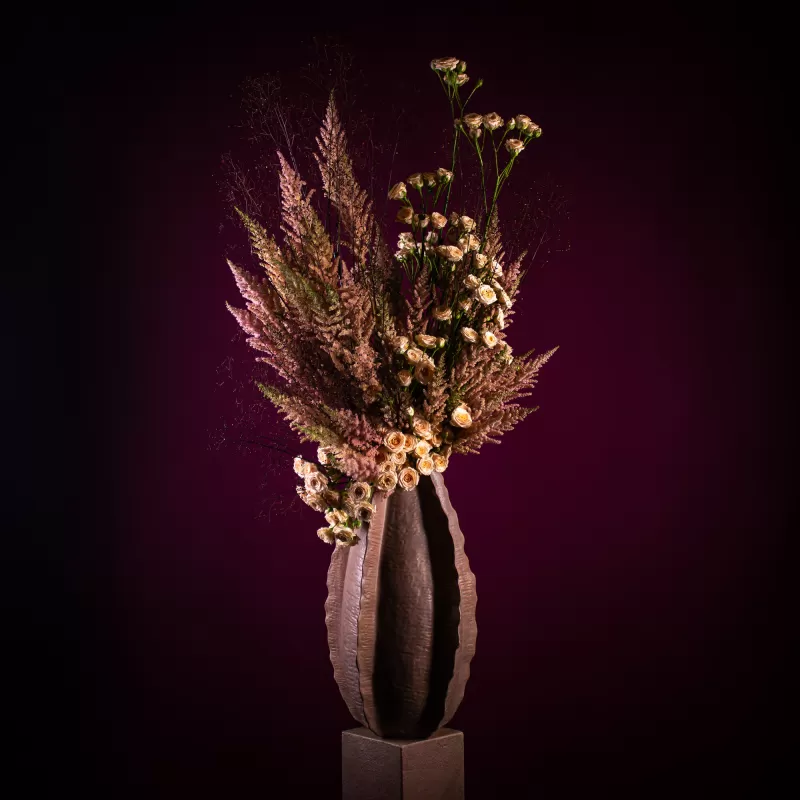 Nature is most beautiful without limitations
Róbert Bartolen uses different techniques to make the most of the natural shape and characteristics of a flower. By creating layers, and not being afraid to put flowers that you would normally not use on their own in the spotlights. Róbert: "Look at how the plant behaves in nature. Combine heavier and lighter flowers in the right proportions to create natural layers. Do not be afraid of heights or widths. After all, nature is most beautiful without limitations."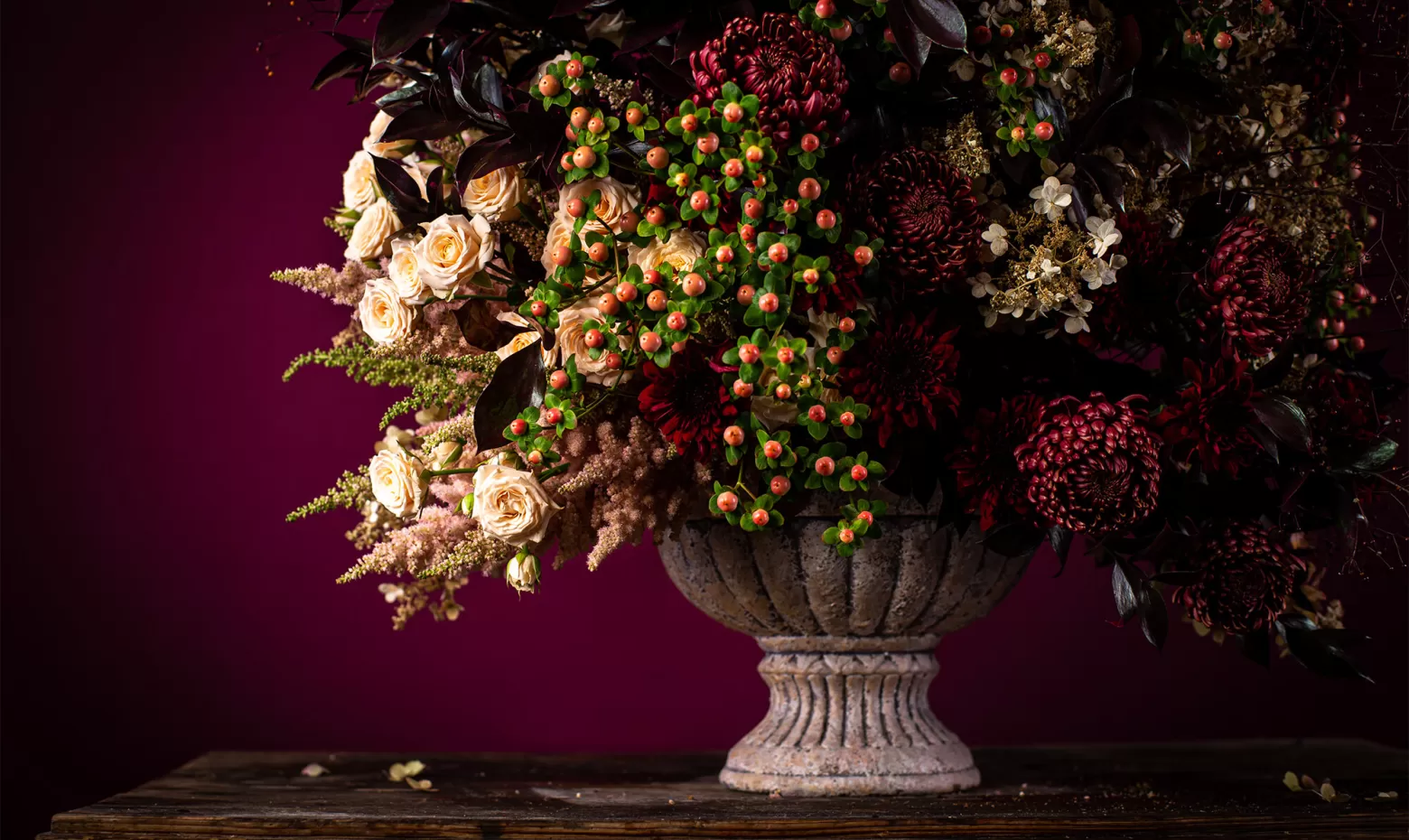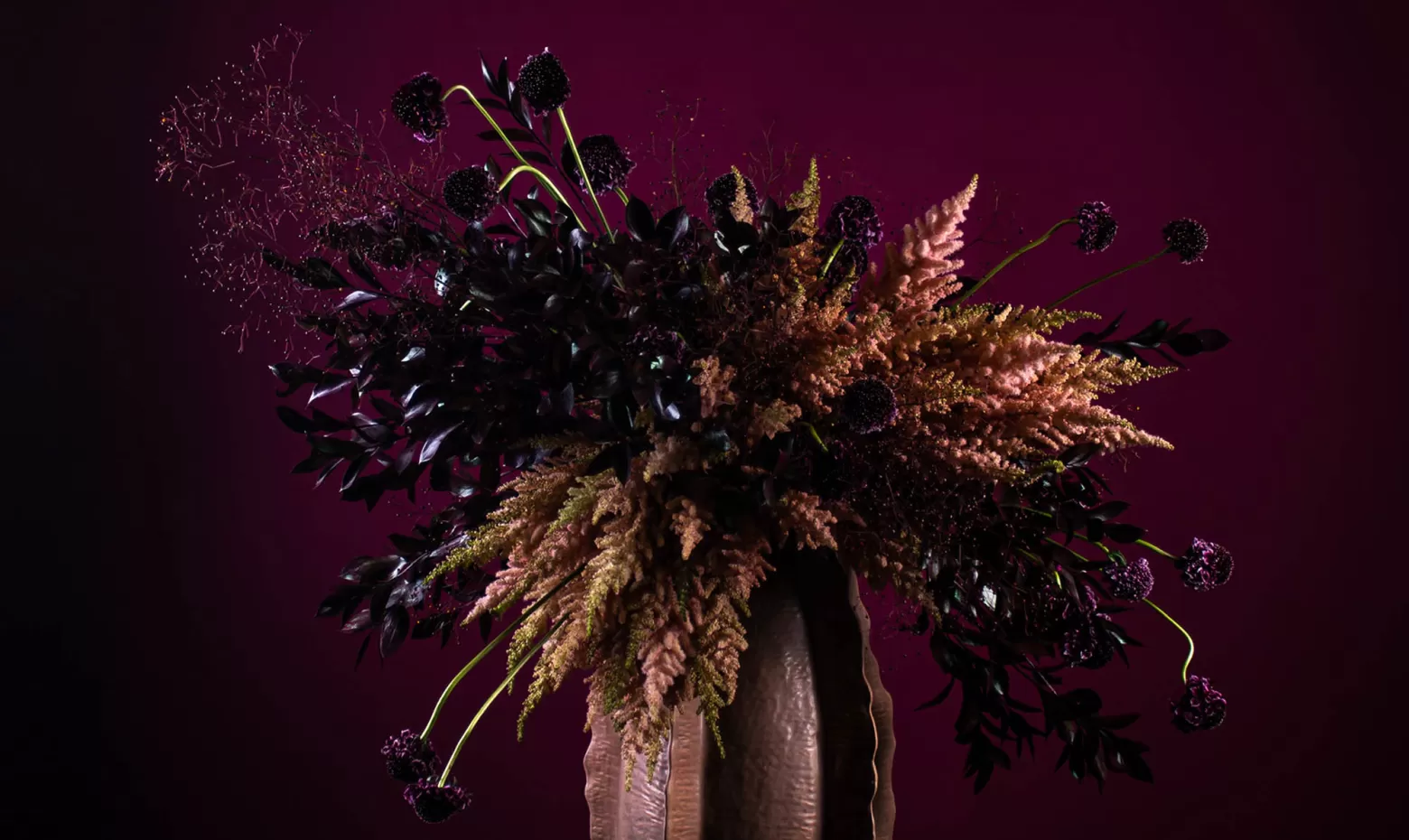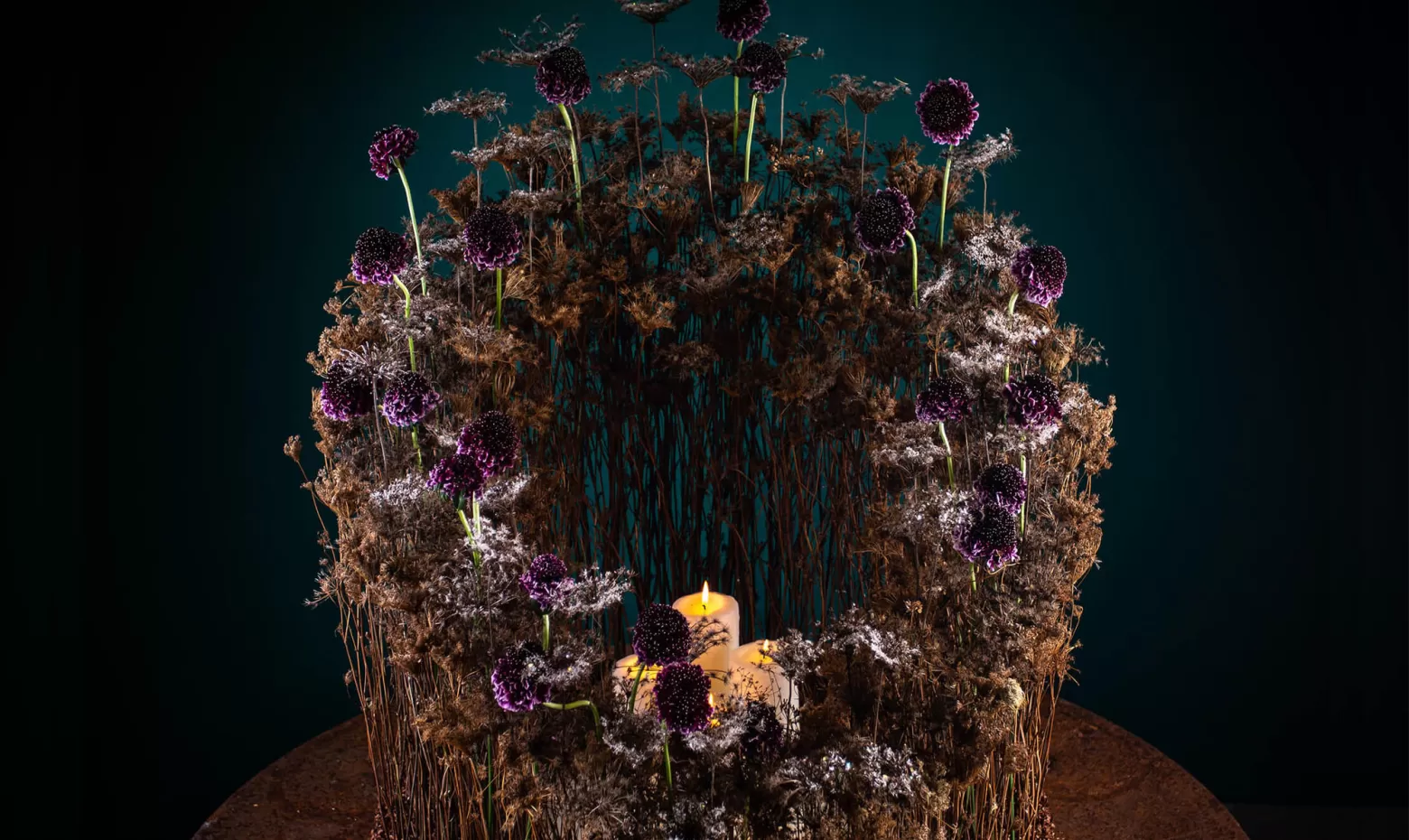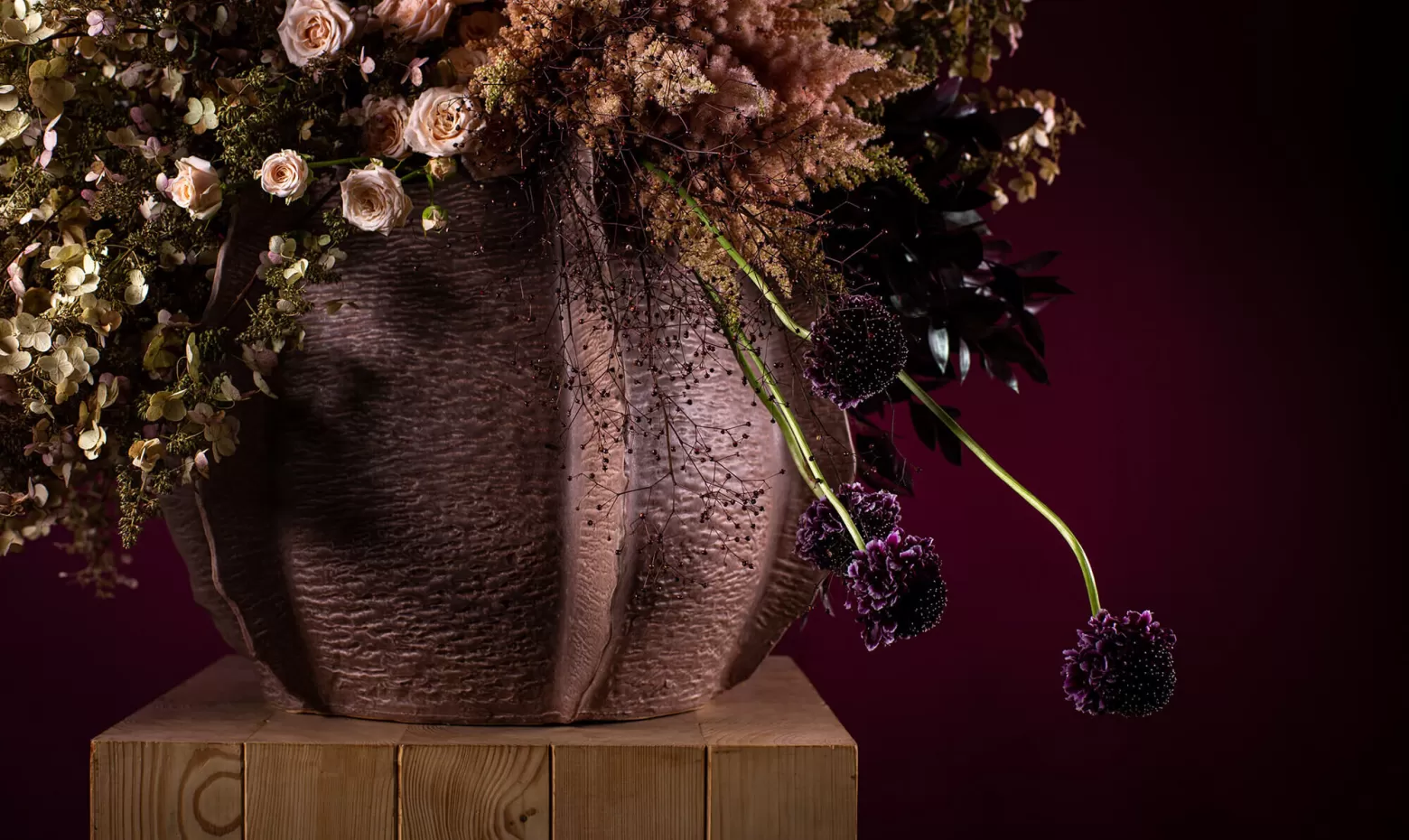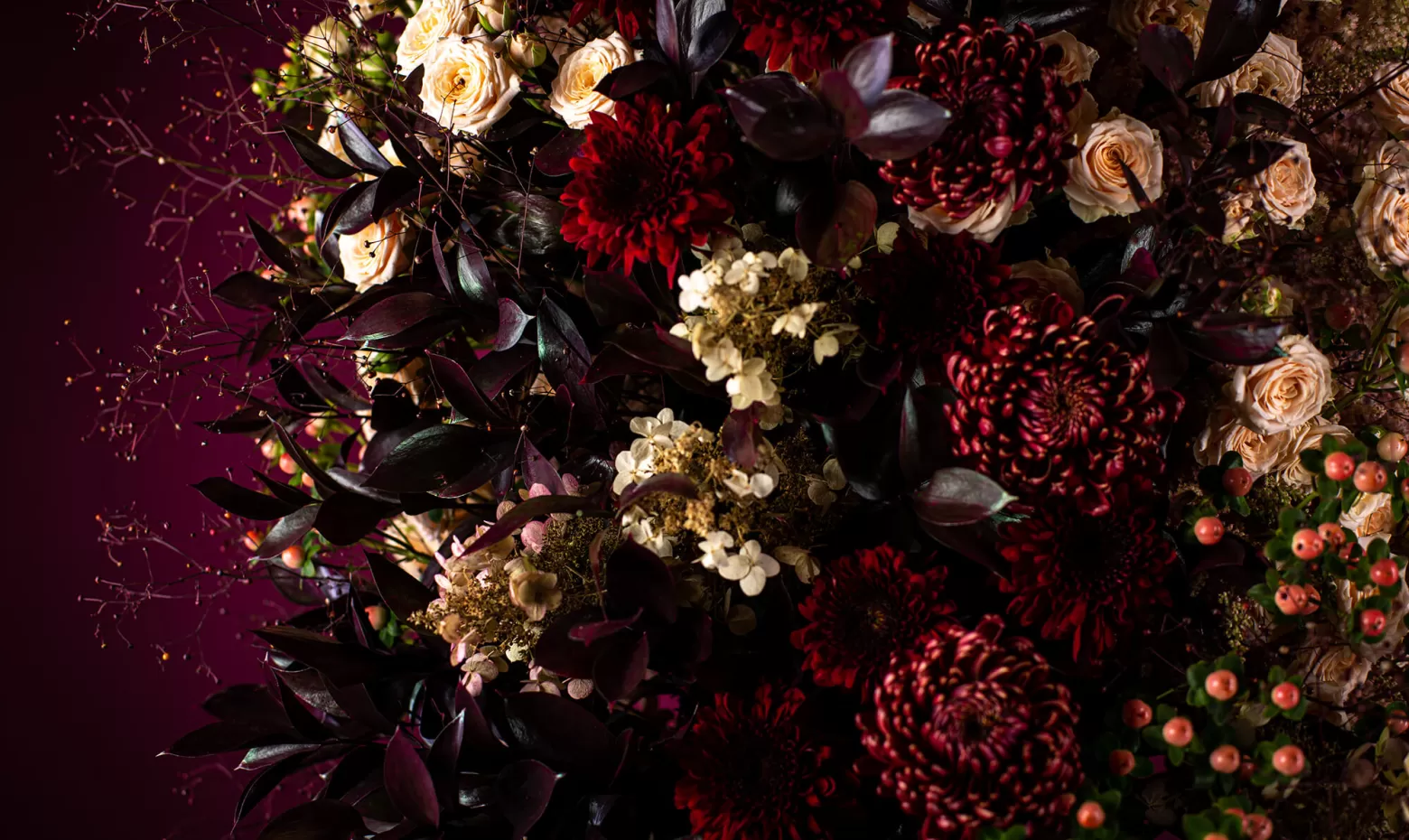 Natural layering
Róbert: "Combine heavier flowers with lighter ones in the right proportions to achieve natural layering. Don't be afraid to let the more complementary assortment (Astilbe, Scabiosa, Hypericum, Talinum ...) stand out above the known assortment (Rose, Cymbidium...)."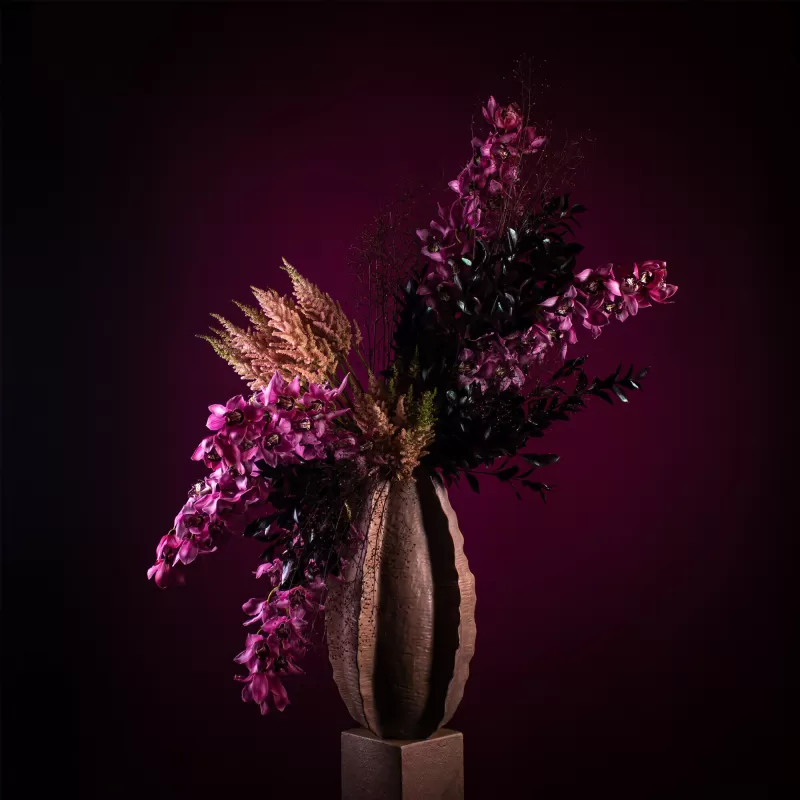 Trend
"One of today's emerging trends is the composition of heavy flowers into sculptures. You can translate this into decorations, such as decorating tables, shop windows or sacred floristry, but also into bouquets. So don't be afraid to create a timeless form of floristry for bolder customers. My advice is to create large groups of one species in the work. That way you achieve zones and balance their proportion with colours, structures or the irregular shape of the group and the whole."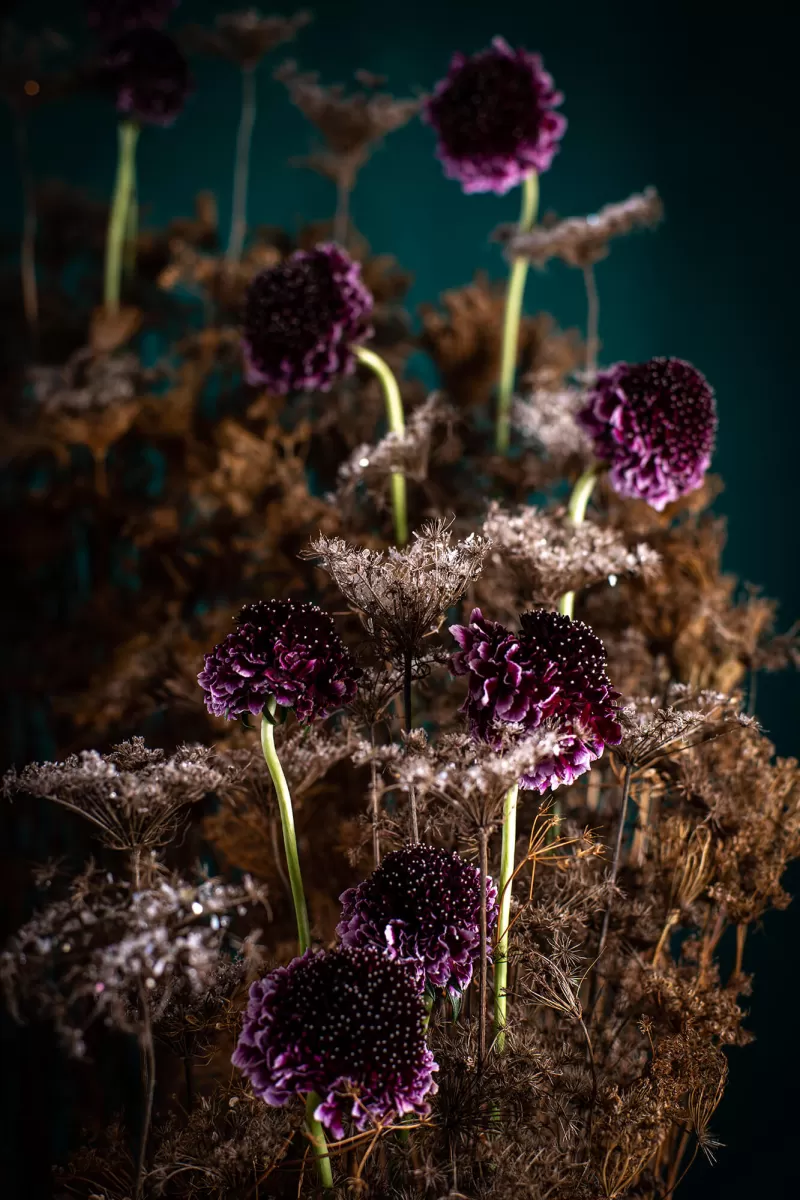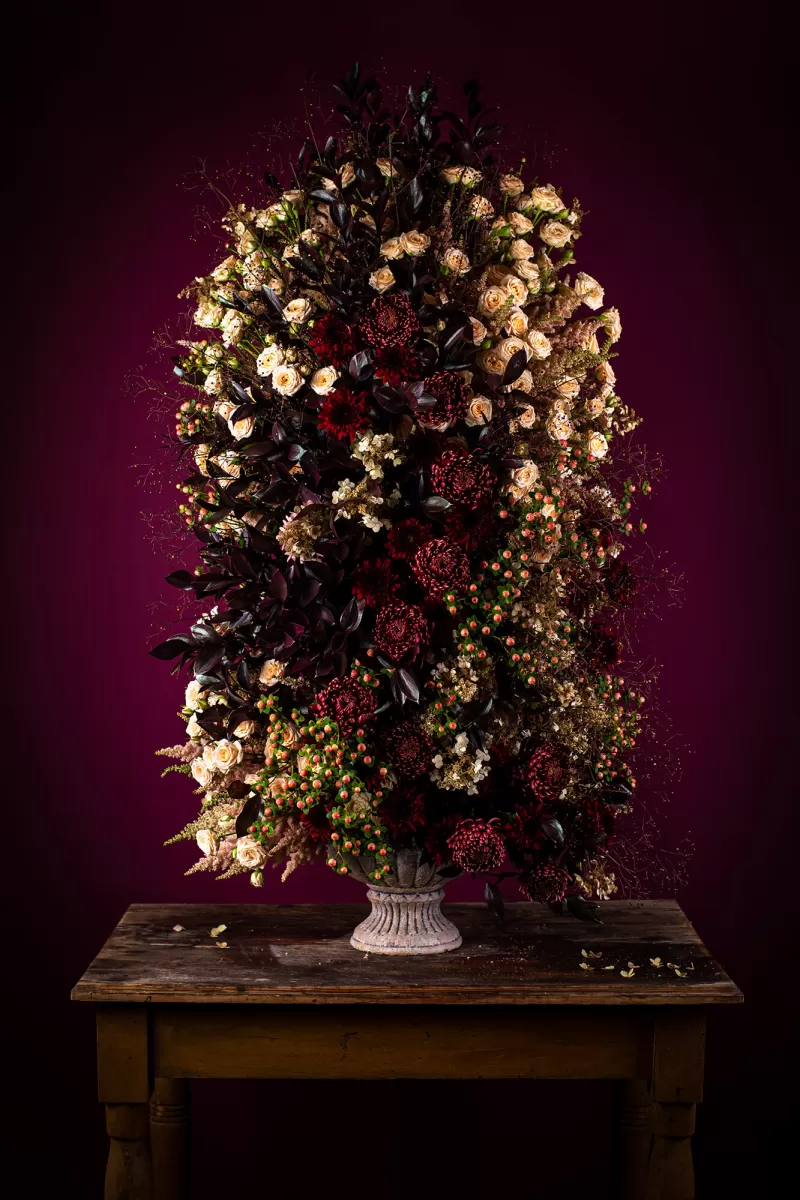 About Róbert Bartolen
Róbert Bartolen is a Slovakian florist, who is mainly inspired by Central European nature. At the moment, he is obtaining a doctorate in floristry. Róbert's work has been featured in renowned florist magazines around the world. He works as a florist teacher, florist trainer and trend maker for florist media. He also creates large installations for hotels, receptions or events. Róbert's work is characterised by shapes, lines and structures. He transforms mostly natural materials into artistic floristry. His works show the identity of the area he comes from. The Slavic theme is a frequent source of inspiration for his authorial work. Róbert has won several awards. One of his latest is International Designer of The Year 2019 for the magazine Fusion Flowers.
photocredits: BcA. Lukáš Moravský