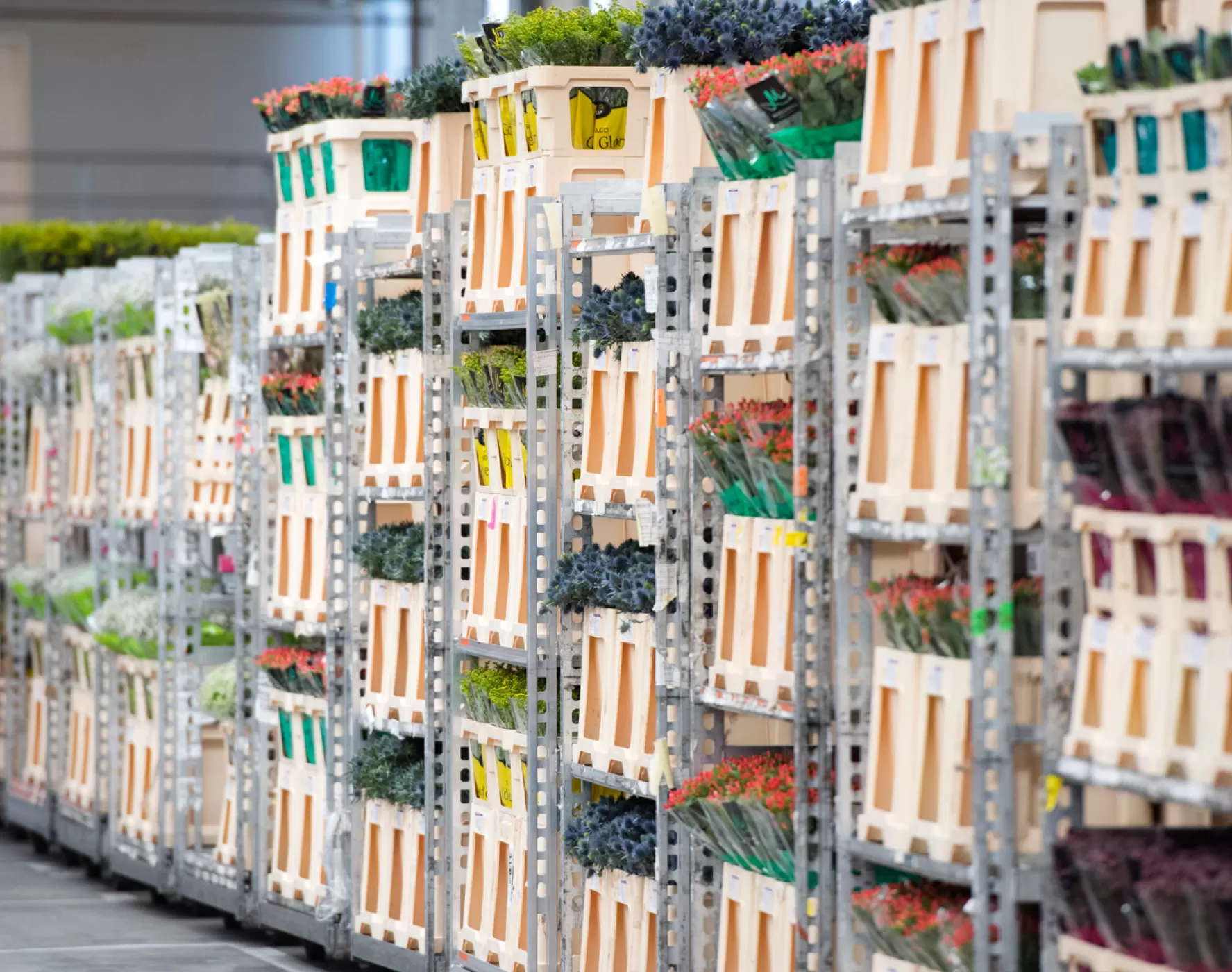 The power of the chain
From breeding to growing and delivering a beautiful, distinctive product with a long vase life. We believe that breeder, grower and market must work together to create unique products. We cooperate throughout the entire value chain. That makes our role special and responsible.
Back to stories
Breeding
Breeding is a method of selecting plants from a group that have specific desired properties. When the best specimens are used for crosses, eventually an ever better or new, 'refined' plant is cultivated. The development and eventual introduction of a new flower is a process we are involved in together with our breeders and takes many years.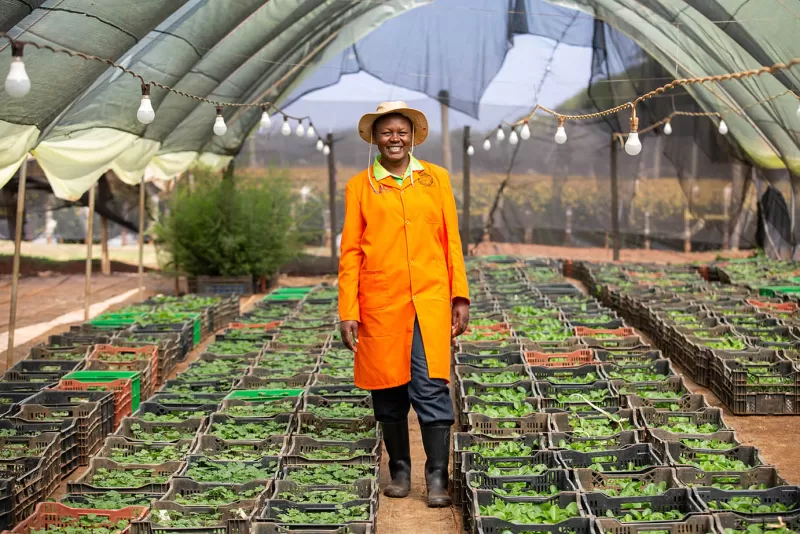 Patience and love
At first, our breeders make different combinations of the selected "parents". Subsequently, a large number of pollinations are carried out that result in thousands of seedlings. We select the best from those. This process takes up almost two years. A few hundred are selected the following year. These are tested for a number of important characteristics. This is followed by a selection of ten potentially new varieties. These ten undergo extensive tests on a larger scale.
The best cultivars
These tests provide more insight and production data. We also request feedback from other market players. This way we get a good feel of the quality and market value of the new varieties. If after a longer period of time three or four new cultivars are left for market introduction, we can speak of a success. If the total picture of the newcomer is good, then we start to multiply and plant.
You have to accept social media cookies to view this video.
To change your cookie preference, go to the cookie page.
Cultivation
After the selected cultivars are multiplied, we plant them in soil. Our farms are located in Kenya, Ethiopia, Tanzania and Zimbabwe.
Best temperatures and light
The climate in Zimbabwe is very suitable for niche quality of Eryngium and Astrantia and that of Tanzania more for the production of Clematis. Our farms have good temperatures and lots of sunshine, so little or no heating or assimilation lighting is required. We offer a consistent product in constant numbers throughout the year. Due to the very high light irradiation, we grow summer flowers with excellent quality and radiant colours.
"

We create a unique quality of summer flowers. Together, every day.
"

We believe that it is our strength to add value in every stage of the process. That ultimately makes the difference for customers.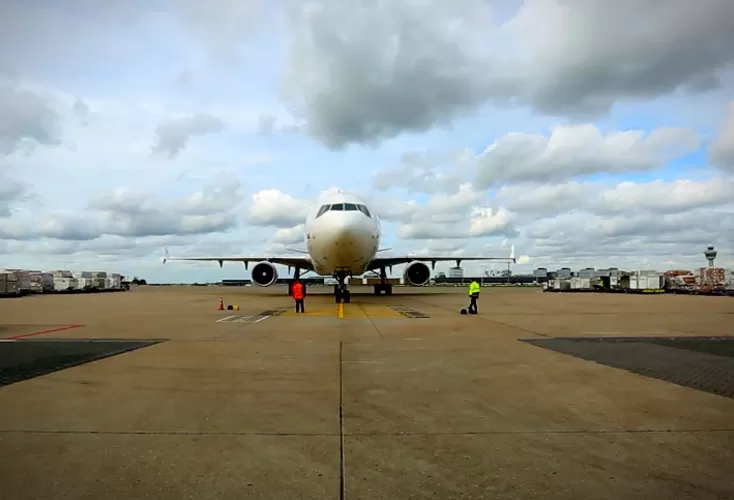 Transport
After having been on the water in the cold store for at least a day, we carefully pack the flowers in boxes. Early in the morning we transport the flowers by refrigerated trucks to the airport, where they are loaded on aircraft pallets for transport to the Netherlands.
Handling
Upon arrival at Aalsmeer, we place the flowers in the cold store as quickly as possible. The flowers are unpacked and checked for damage or other quality loss. The flower bunches are then cut, put in sleeves and made ready for sale.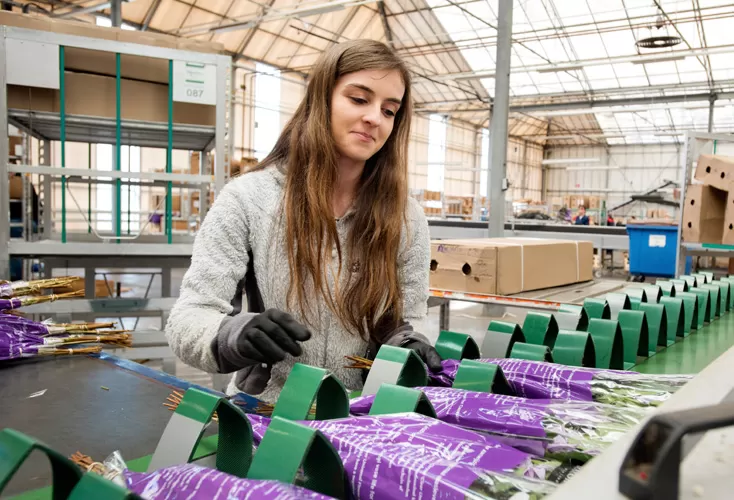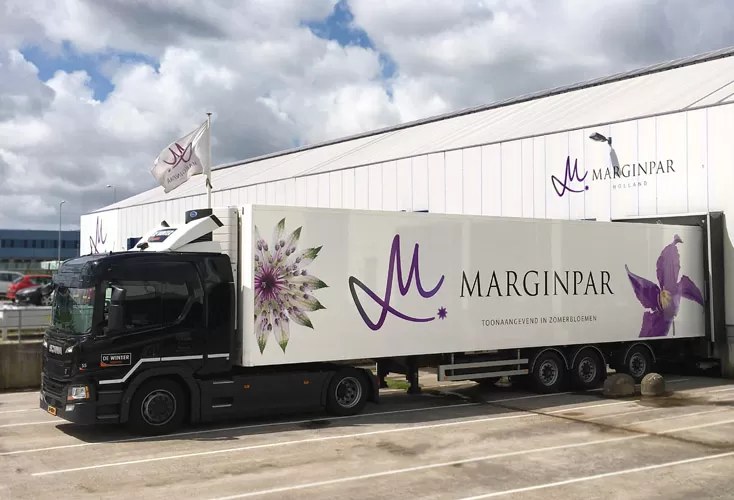 To the customer
We sell our flowers through the Dutch flower Auctions and directly to our main customers. These customers in turn deliver to florists all over Europe and beyond. Our partners ensure that the flowers reach the consumer with the right freshness.