Spring designs full of colour - by Hanneke Frankema
Hurray, spring is here. Time for colour!
Back to stories
E
ven though our summer flowers are available all year round, the designs in winter are often more subdued, and now we are really ready for some playful colour explosions. We can always rely on Hanneke Frankema, Frisian Master Florist and a true wizard with extravagant colourful structures.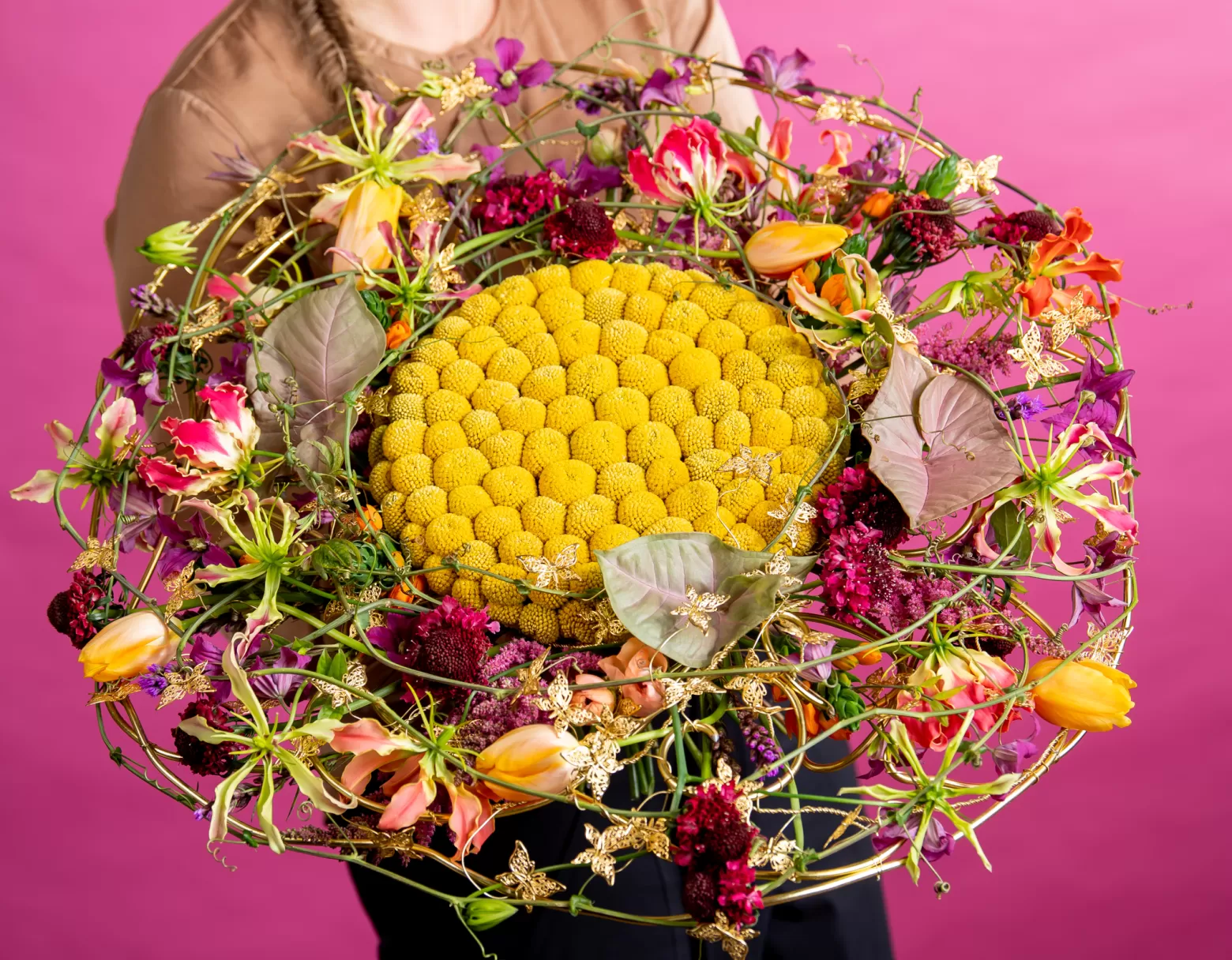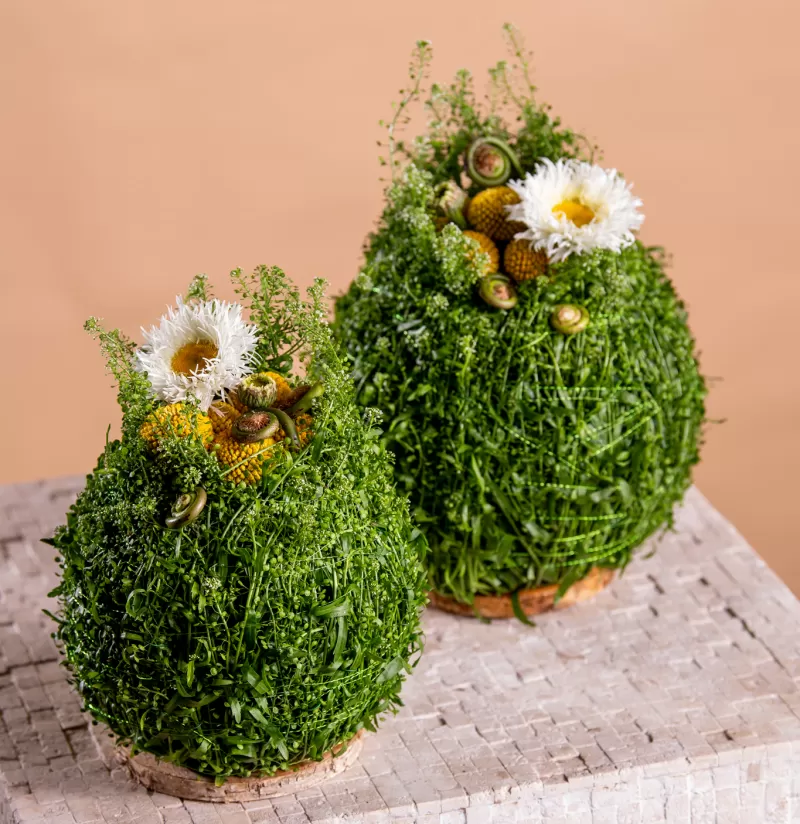 Scavenger Hunt
Easter time! We would love to scour the garden for these eggs! Inside is a ball of oasis, in which Lepidum branches have been stuck and green stock wire has been wrapped around. At the top, a 'nest' has been left open in which you can stick cheerful little flowers, such as in this case the Craspedia Paintball™ Pop. 
 
Powerful purple
A very special bouquet is this purple disc. The Liatris stems that form the base are attached to an iron ring to 'open' them, and form a tube at the bottom, where the stems are tied together. The top can then be decorated very modestly. Less is more in this case. That way, each flower gets the undivided attention they deserve. Hanneke chose Clematis Amazing® Rome, Scabiosa Sweet Cherry Scoop® and Aster Dark Milka.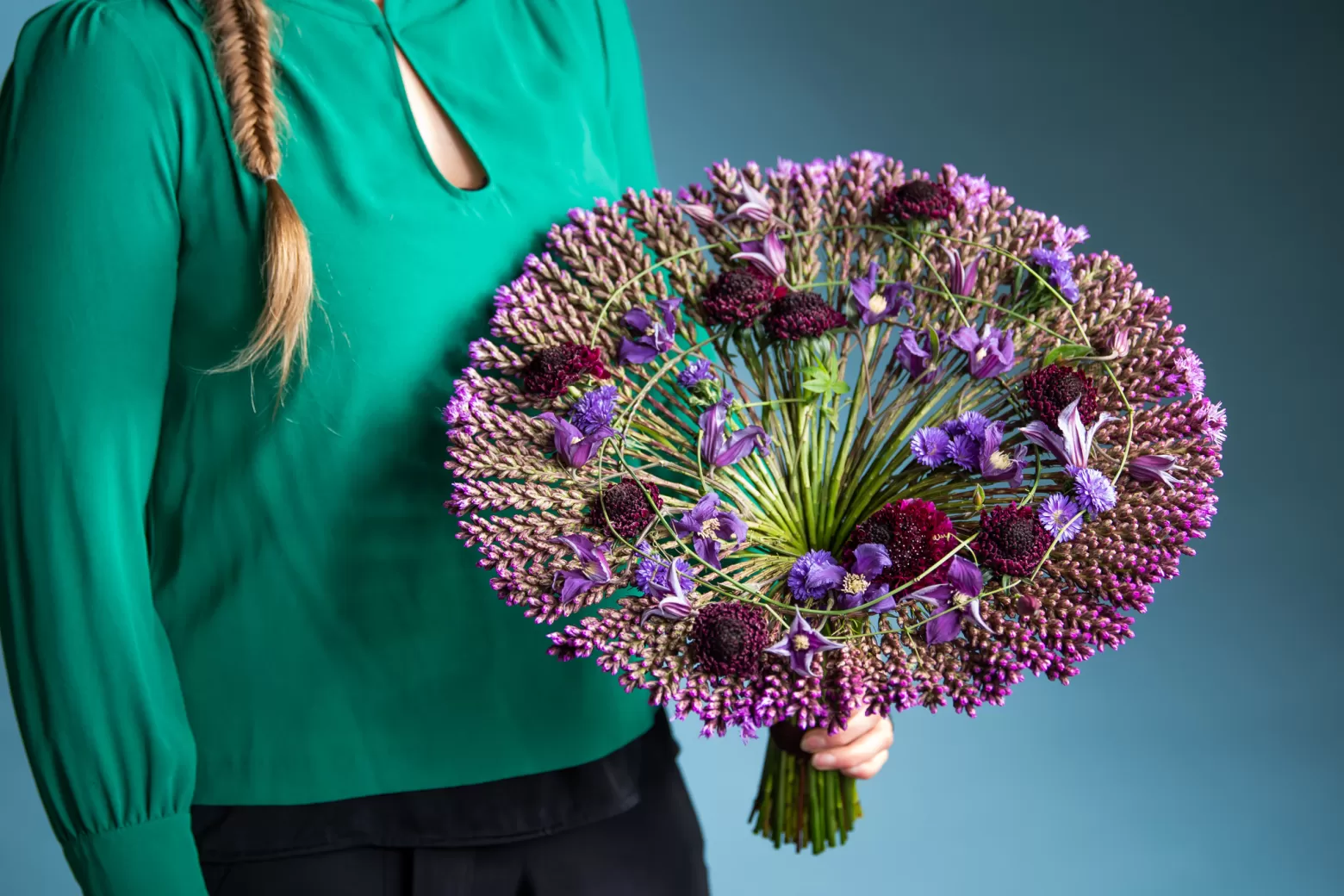 Flower nest
Two beautiful spring designs that reminds us of a nest.
1. Wow! So many different flowers in harmony combined to a floral birds nest. We love this one. It's filled with Aster, Clematis and Gloriosa. 
2. The base of this nest - made of galvanised iron wire - disappears between the vines, giving it a completely natural look. It can be re-used over and over, so you can decorate the nest differently each time! Choose flowers with flexible stems, like one of Hanneke's favourites, Gloriosa Fifty Shades.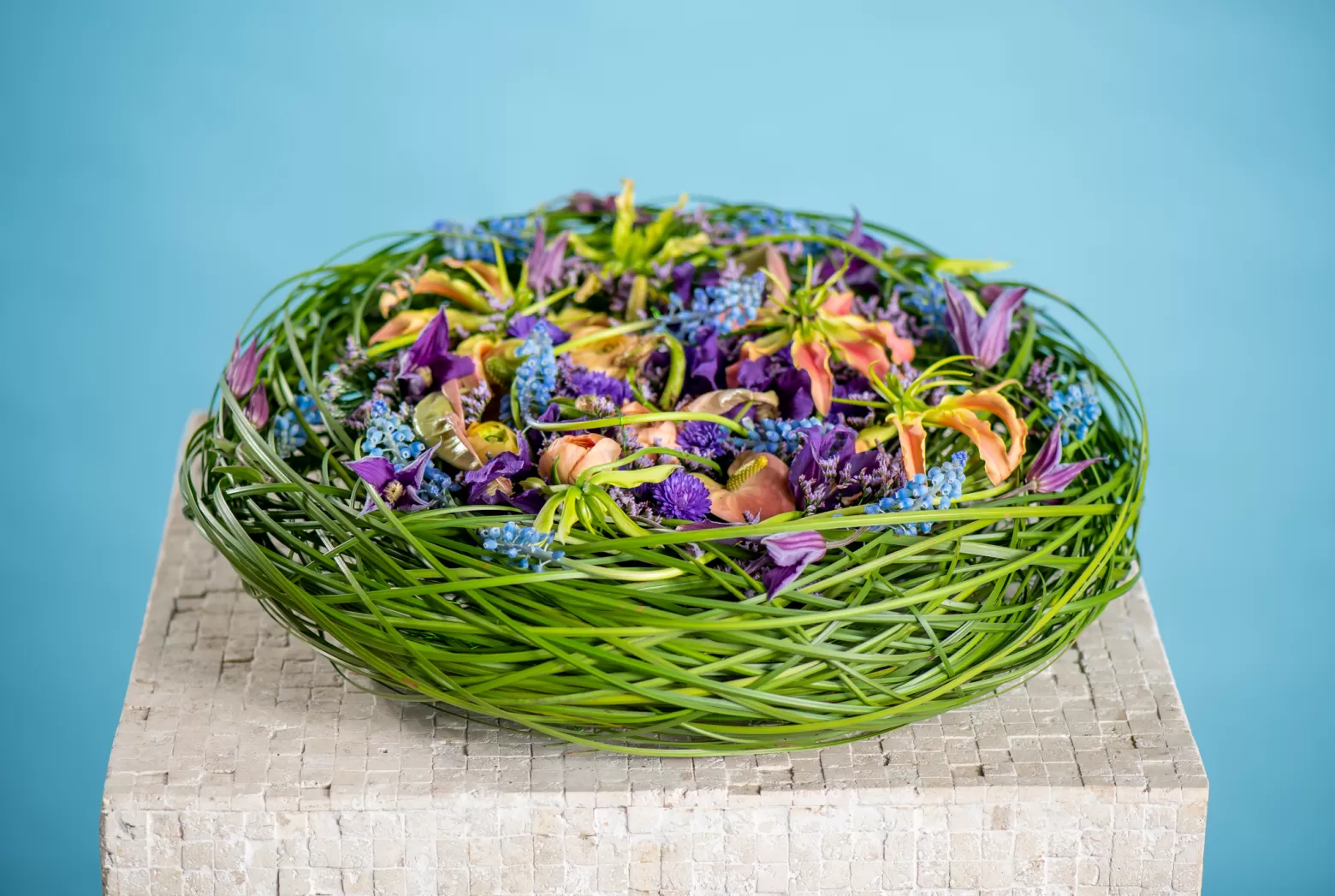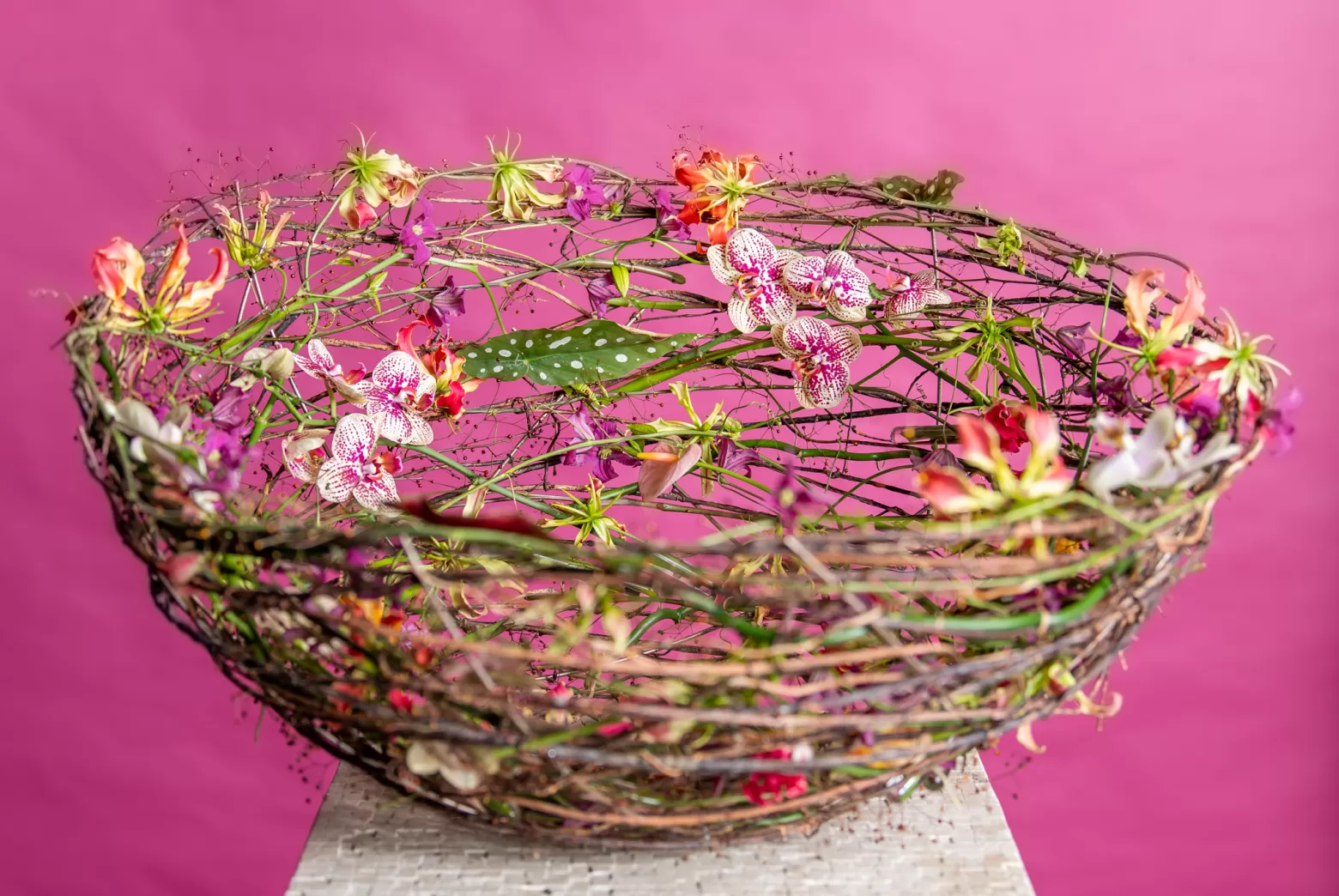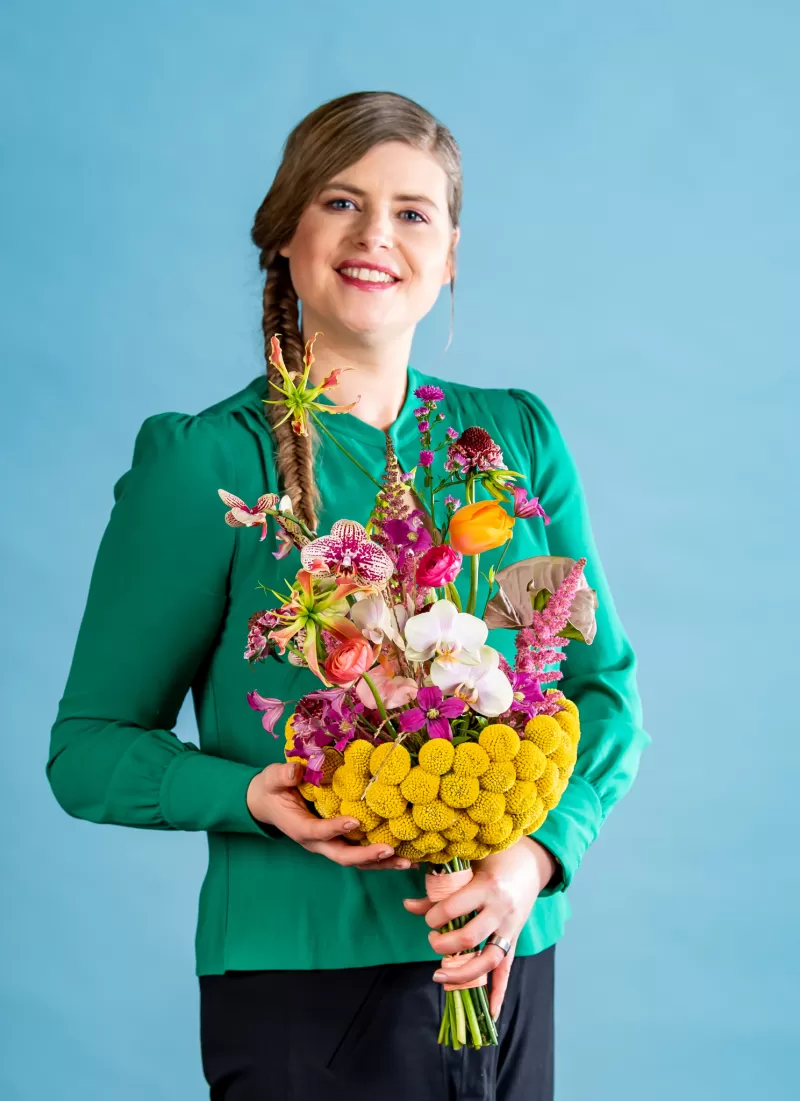 Colour explosion
Who needs an extravagant vase when you can make your own bowl? Using a bowl as a mould, these Craspedia spheres are glued together, with two iron rings on the inside for support. Then it's just a matter of arranging a cheerful bouquet in that bowl! Hanneke's choices include Astilbe Vision in Pink and Scabiosa Focal Scoop™ Bicolor Pink. We are big fans of the combination yellow with the beautiful bright pink Clematis Amazing® Kyiv.
 
THESE PICTURES WERE ORIGINALLY PUBLISHED BY DE POOK FLORIST MAGAZINE.