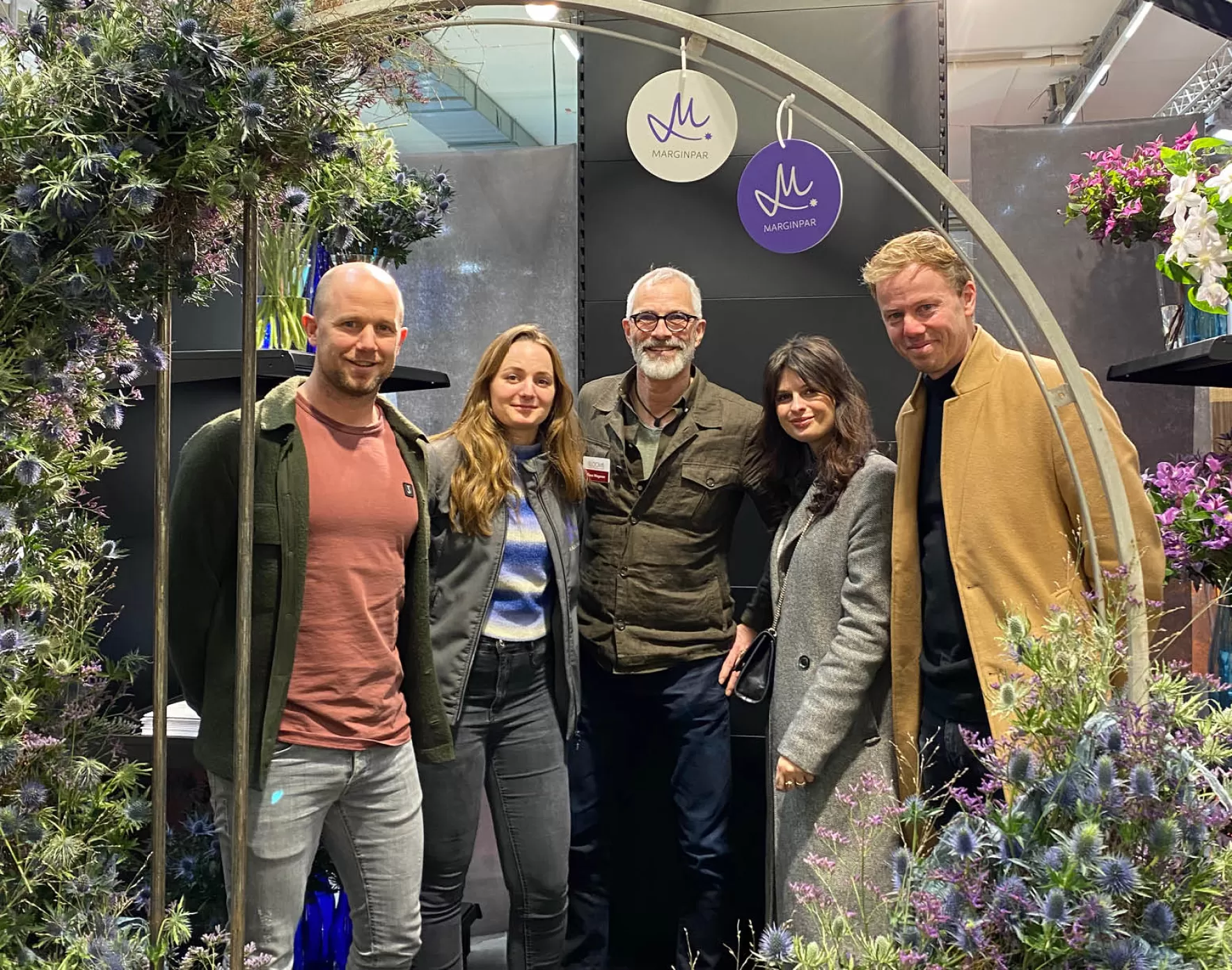 IPM Essen 2023
Teaming up with 3 partners
At Marginpar, we believe in the power of team work. And so we established three collaborations for this highly anticipated edition of the IPM. We got a lot of helping hands in our goal of inspiring and informing florists!
Bloom's
First off, team BLOOM's. After several very successful collaborations for the various BLOOM's magazines, we now joined forces for the IPM as well. When you say 'Marginpar', the word 'Eryngium' soon follows. And so we chose to highlight our Questar® series at the BLOOM's stand. They made a fantastic life-size wave of Eryngium. A true eye-catcher that attracted many visitors and enticed them to take a fun selfie. Opposite this installation, students from Florist Meister Schule from Stuttgart got to work with our flowers. There was a whole lot of variety there! From small and compact to large and airy. What stood out: every student had used at least one of the Clematis Amazing® varieties. A real favourite with the new generation, then!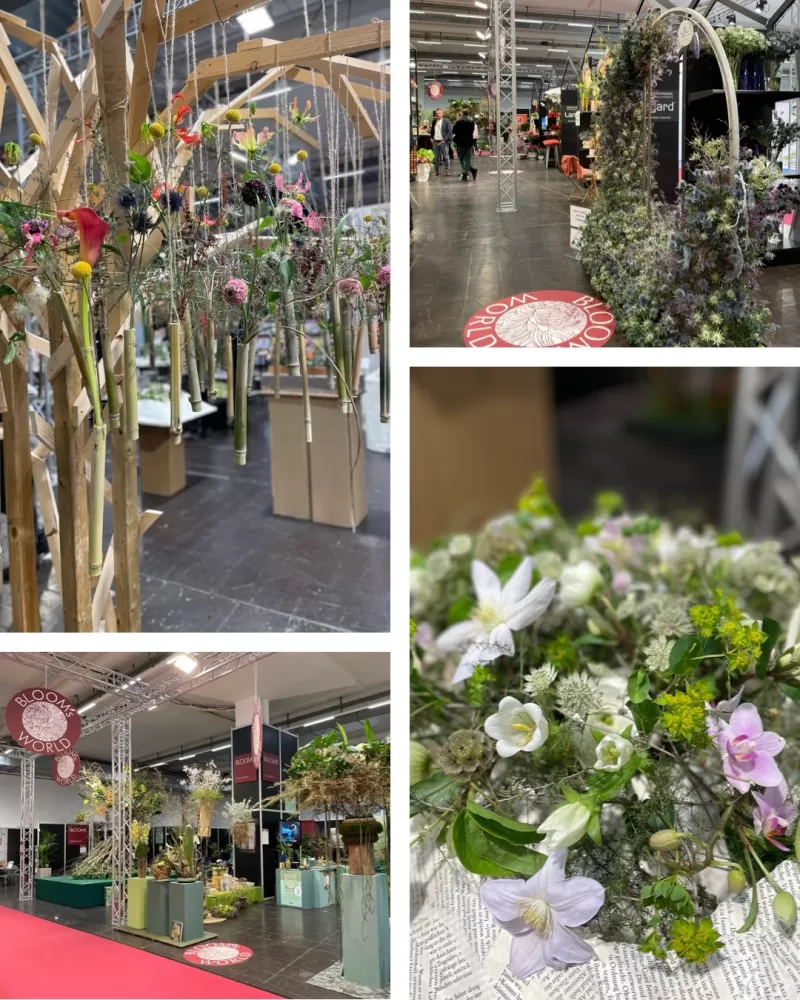 BLOOM's also organises workshops and lectures every day. One of which is entirely dedicated to our cheerful Craspedia Paintball™ Pop. This diverse flower can be used in many ways. Because it remains strong and brightly coloured even without water, you can use it in any way you like. On day 1, a group of enthusiastic florists made this fun ring with bark, rope, Limonium, Chasmanthium and Gypsophila.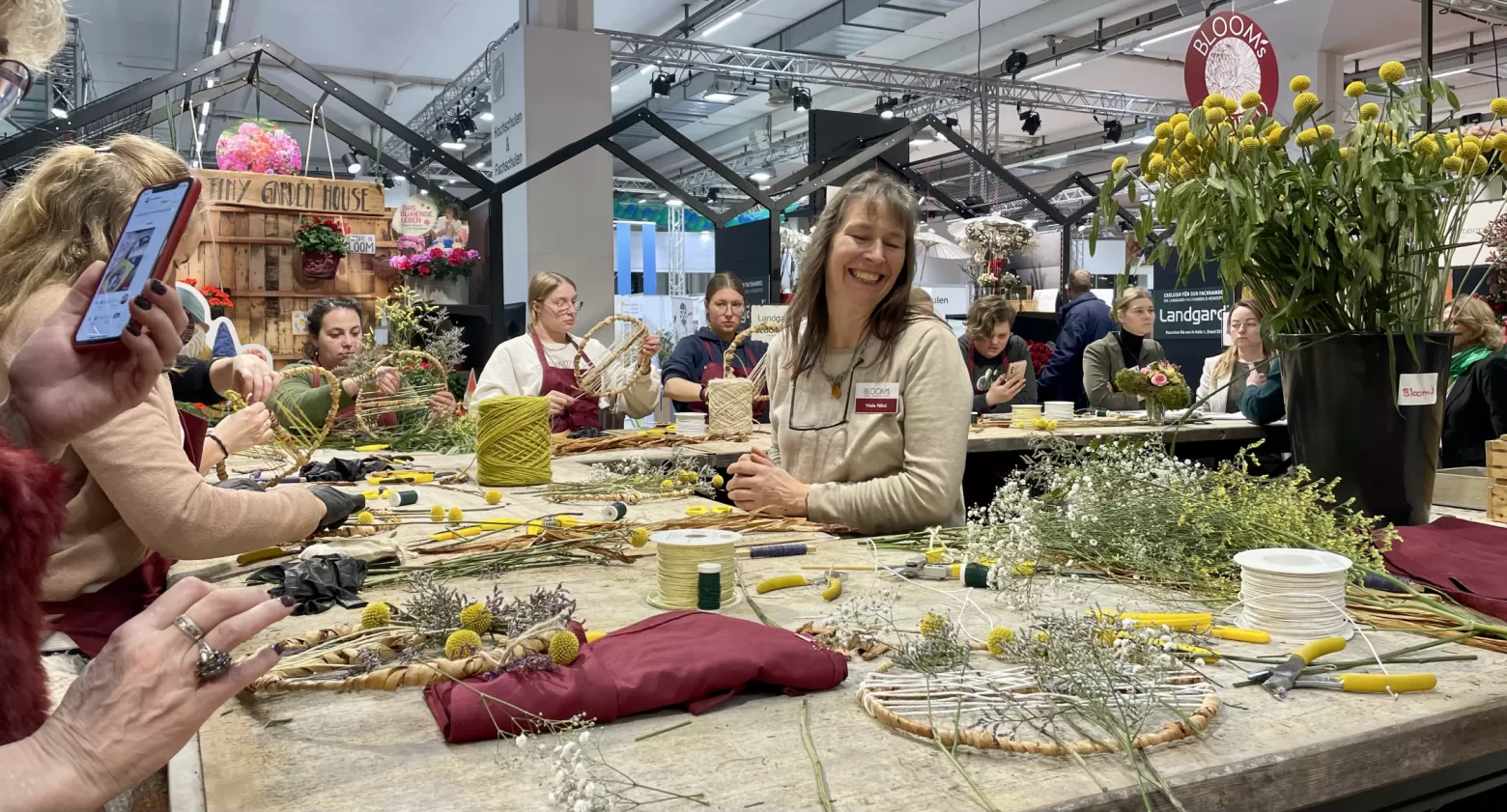 FleuraMetz
This collaboration too has been going for several years. Together we grow and work to inspire florists. FleuraMetz has two large stands at the IPM. One as part of the FM Group where, among other things, novelties are exhibited, and one in the design hall. This is where they give live demonstrations, making fantastic designs with a whole lot of different Marginpar flowers. After the show, all designs are put on display in the stand: definitely worth a visit!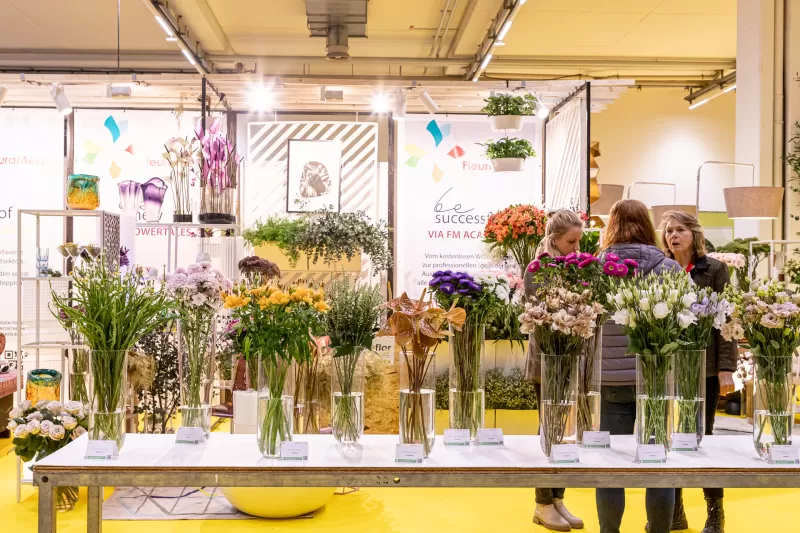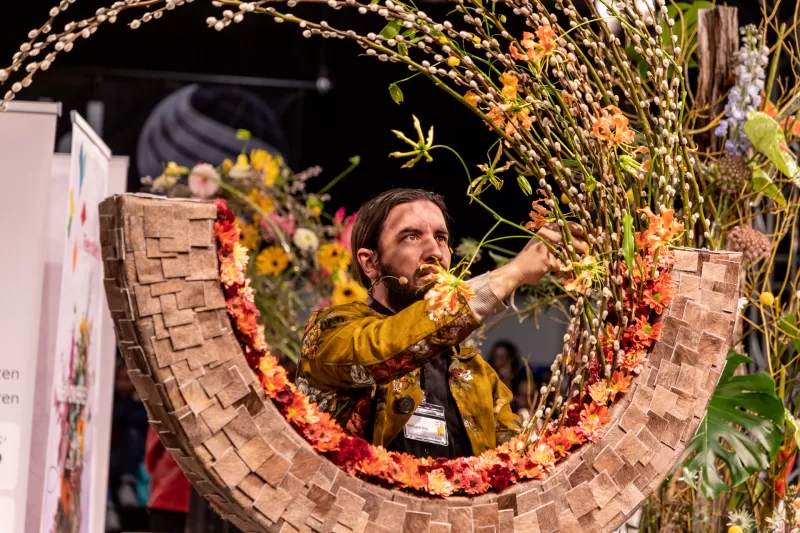 FLOOS
For those who don't know them yet: FLOOS is a group of top designers from all over the world. Together, they run an online library with professional floral 'recipes'. A fantastic source of knowledge and inspiration for both novice and experienced florists. Besides this online service, they are also active offline. At the IPM, they host two large live shows. In these, four designers explain three designs each time. On Wednesday, they are Frédéric Dupré, Rudy Casati, Alex Segura and Berit Skjøttgaard and on Thursday Max Hurtaud, Nicu Bocancea, Tiina Koskinen, and Nicolaus Peters. And of course, they too are using Marginpar flowers in abundance!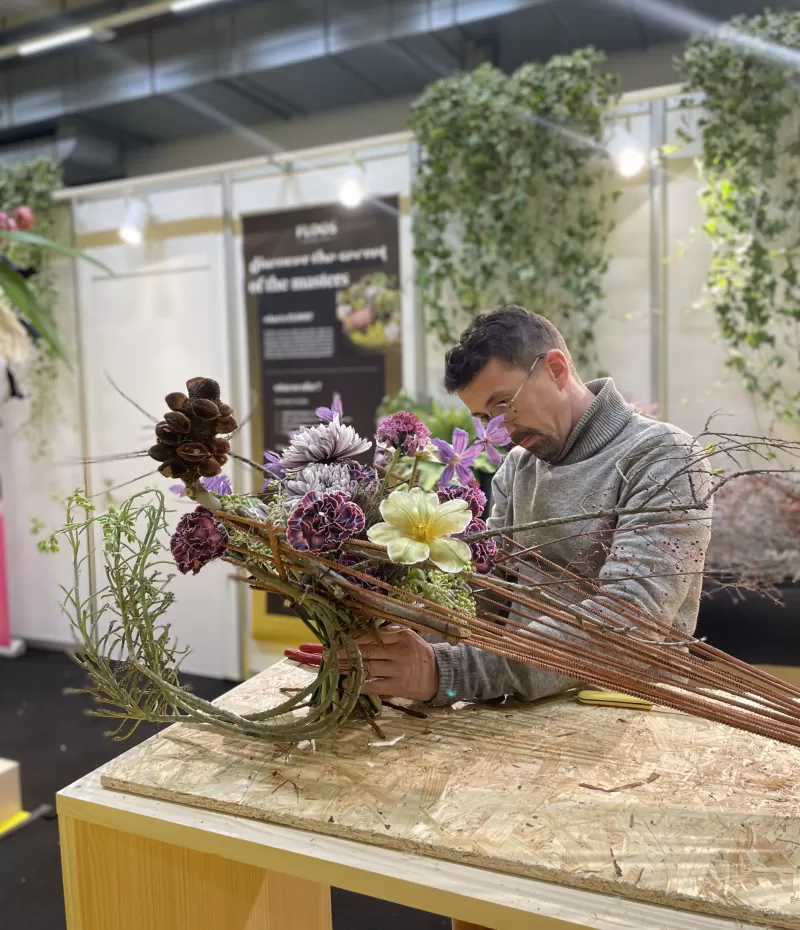 We are now back in the Netherlands, but you can still go there. The IPM continues until this Friday, 27 January!