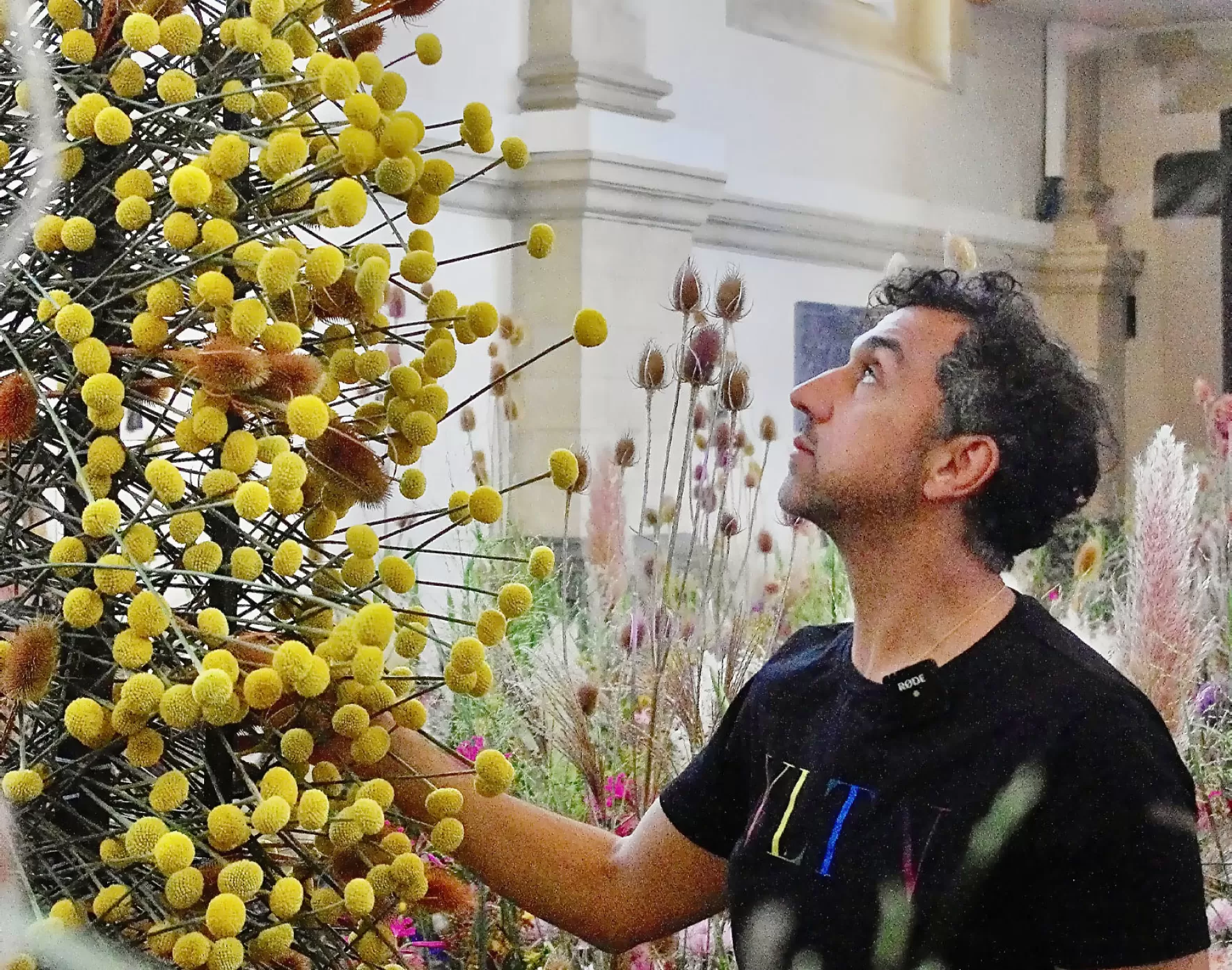 Fleur Amour 2022
The magic of flowers
Jubilee edition
This weekend, the flower festival 'Fleur Amour' is taking place for the 25th time. In Alden Biesen, Belgium, designers from all corners of the world will descend to treat visitors to the most beautiful floral designs. 
The theme of this anniversary edition is 'Magic'. Marginpar was allowed a peek the day before the official opening. And what we saw was beautiful.
The castle
First of all, the location: the historic Alden Biesen is an 800-year-old castle estate. Impressive inside and out. With tower rooms and castle gardens a getaway in itself. Flower lovers feast their eyes during this multi-day event. There is something to see in every corner, bridge, garden, room and tower.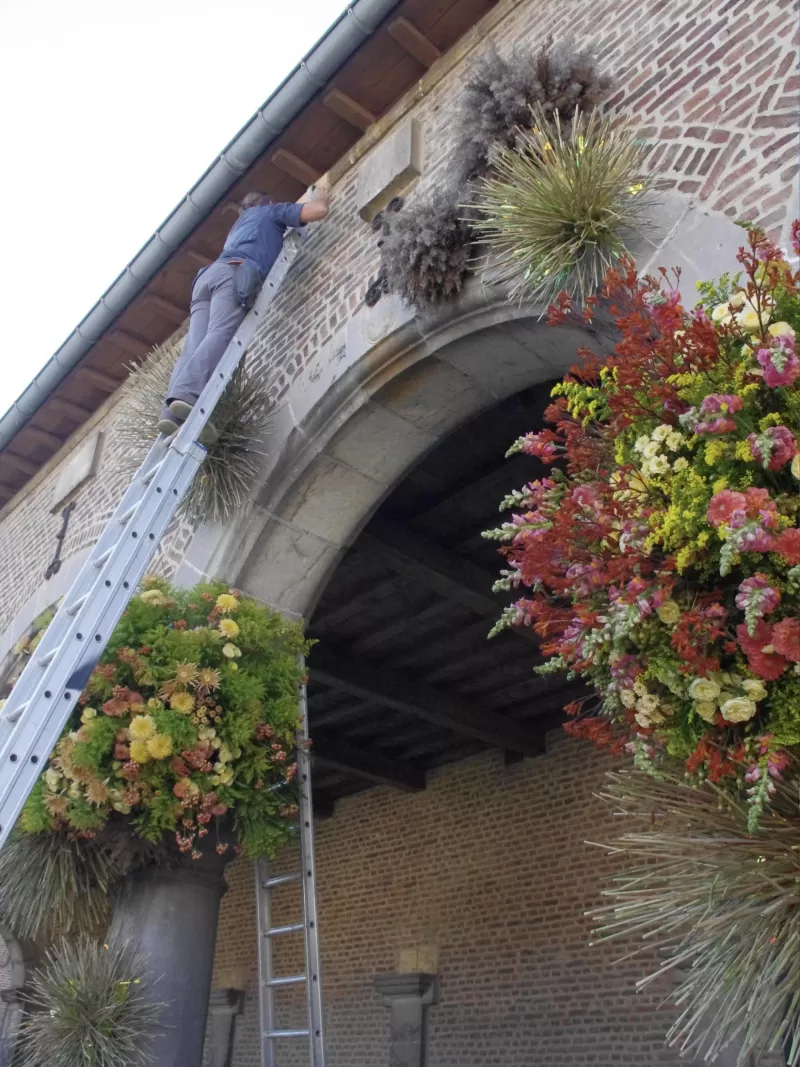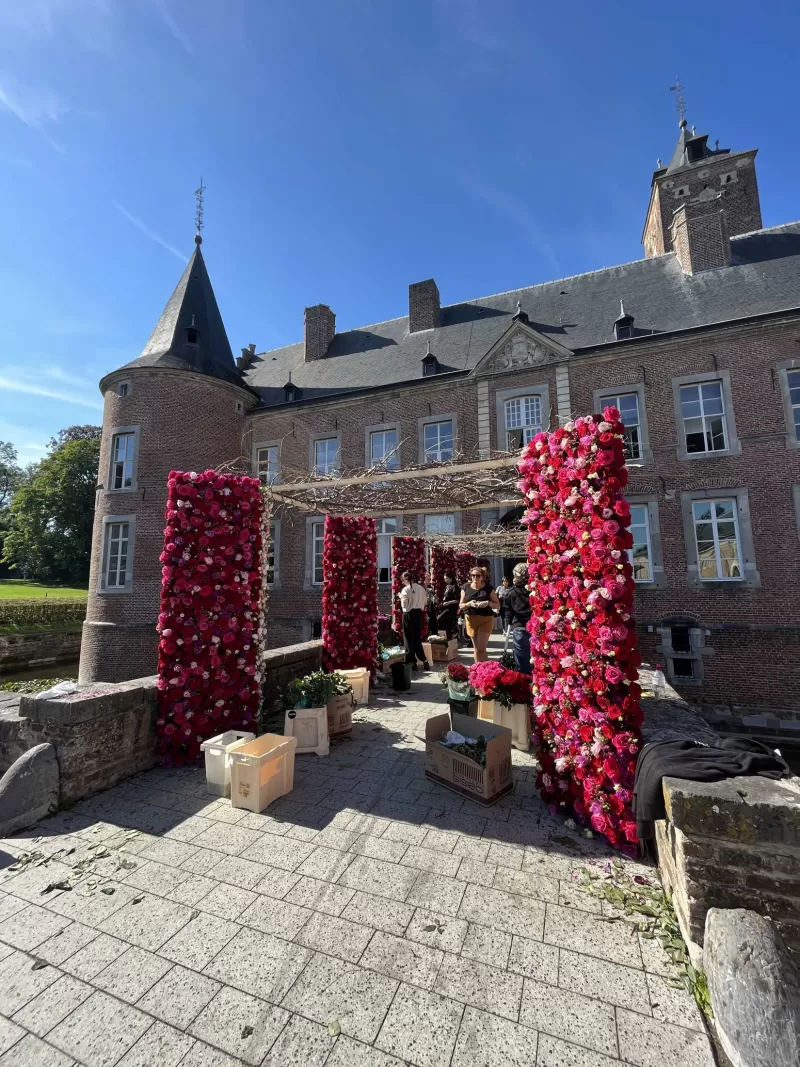 International 
The event hosts 400 floral artists from 20 countries. Dmitry Turcan, for instance, has transformed the church on the grounds into an earthly paradise. With a flower maze and huge Craspedia arch, he and his team of volunteers have been busy for days. Tip: if you stand in the middle of the maze, the arch is perfect for a nice photo moment.
Outside, on the walls of the outdoor courtyard, we saw Roman Steinhauer and his team at a dangerous height decorating the walls with beautiful floral arrangements. Through beautifully decorated bridges, you walk towards the castle. The impressive courtyard makes you pause for a moment but not for too long! There is more to discover.
In one of the tower rooms, for instance, Lily Beelen has created a fairy-like Clematis design. And there is so much more to see and experience. How about a floral fashion show, floral demonstrations or work your own magic at one of the workshops.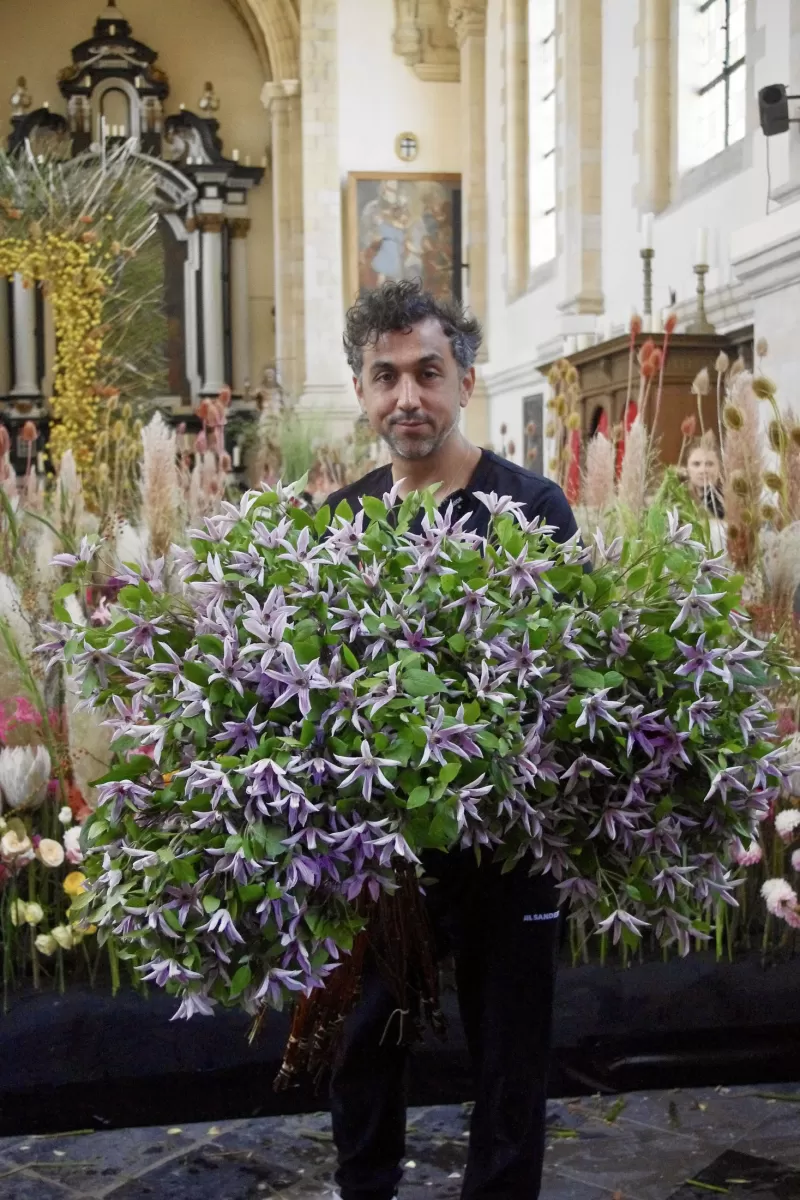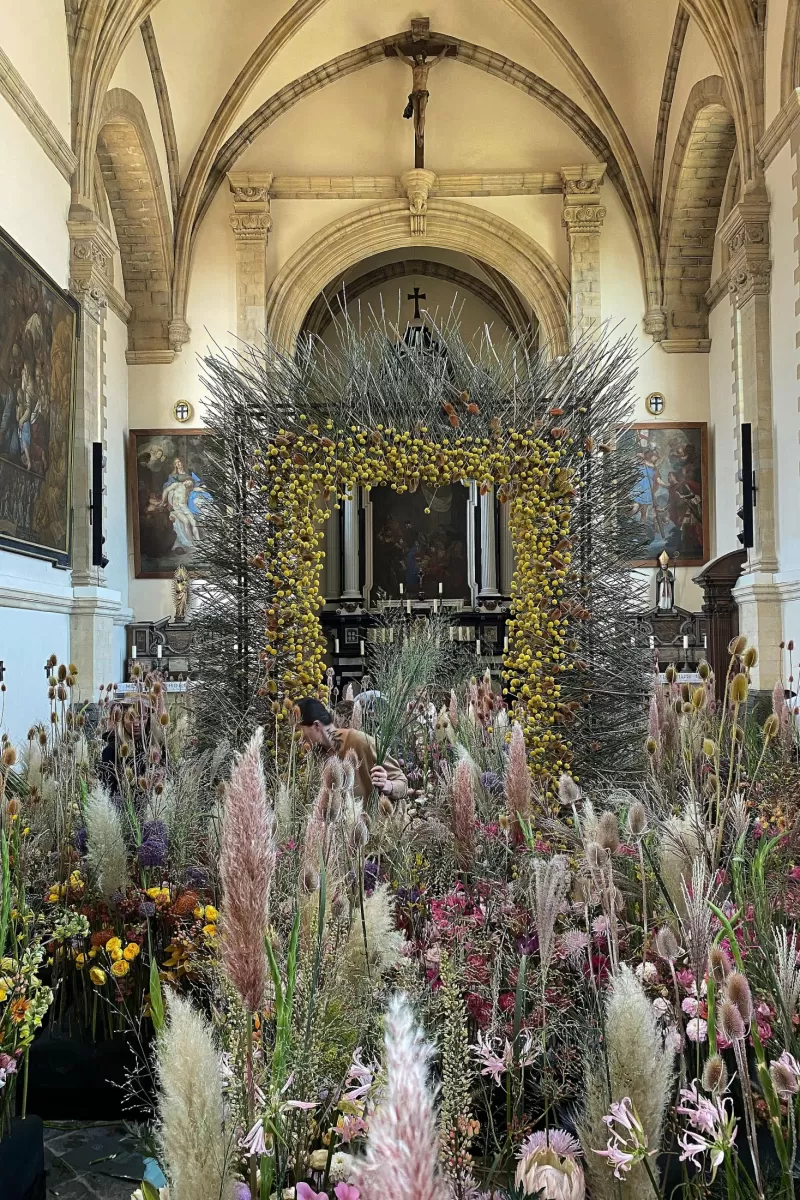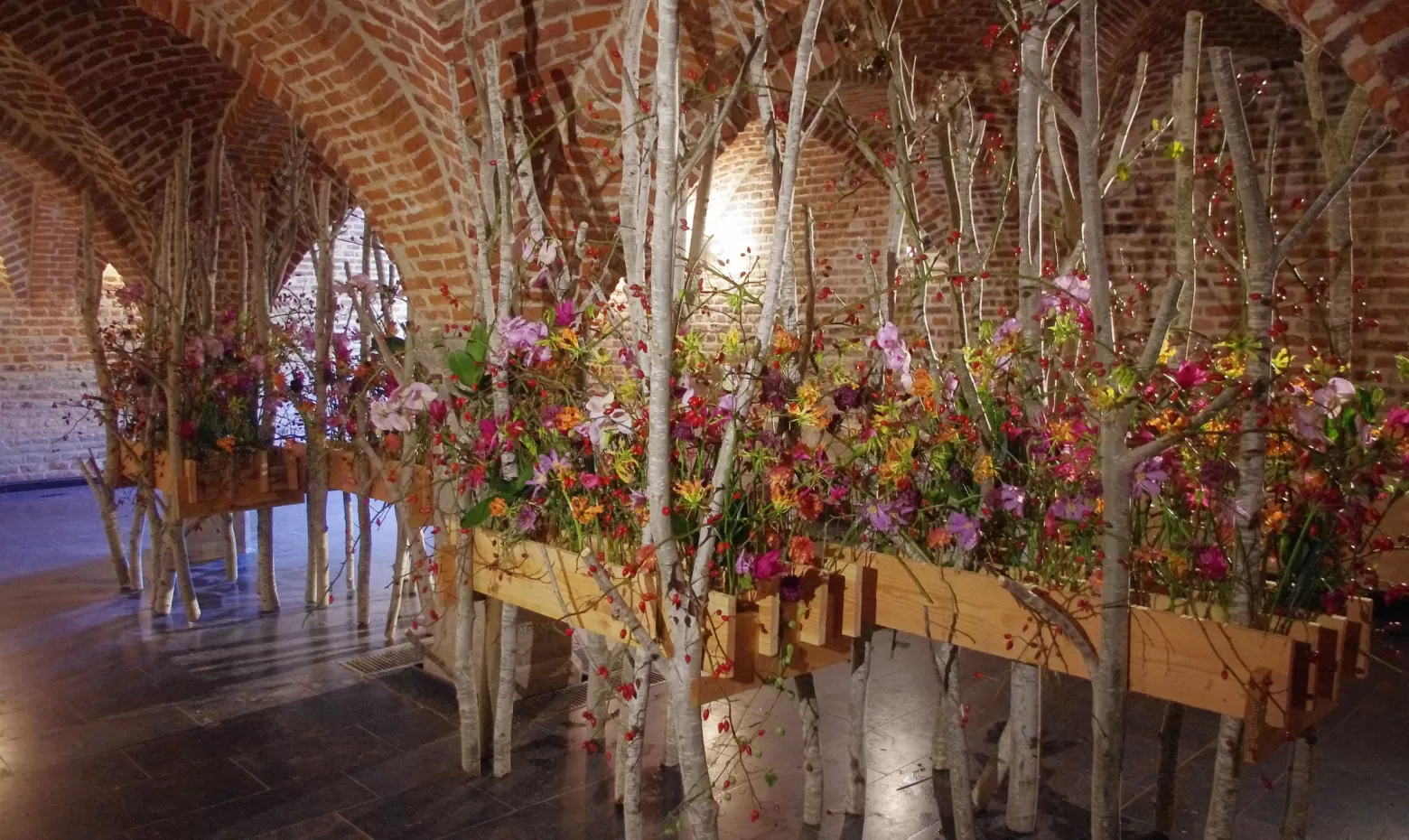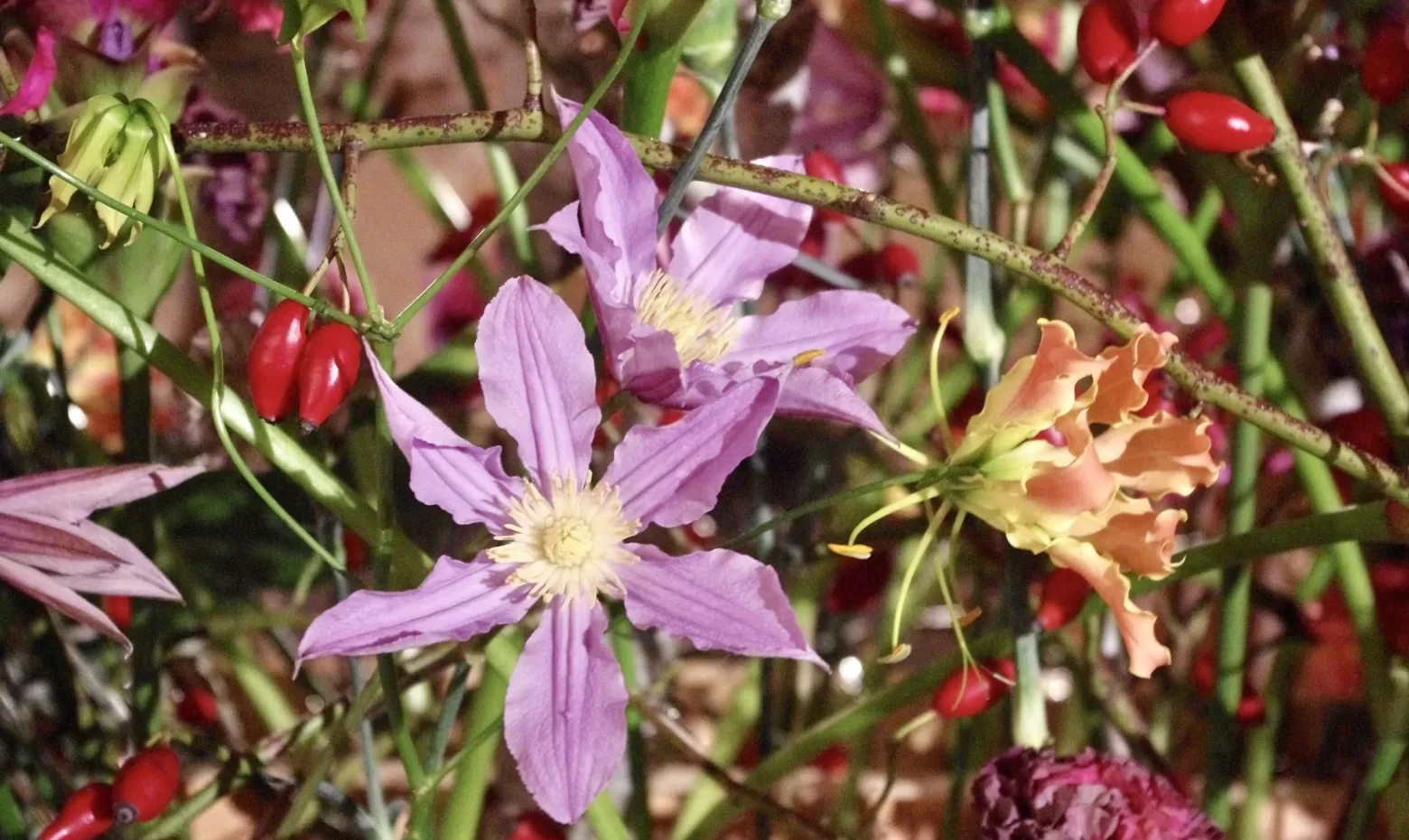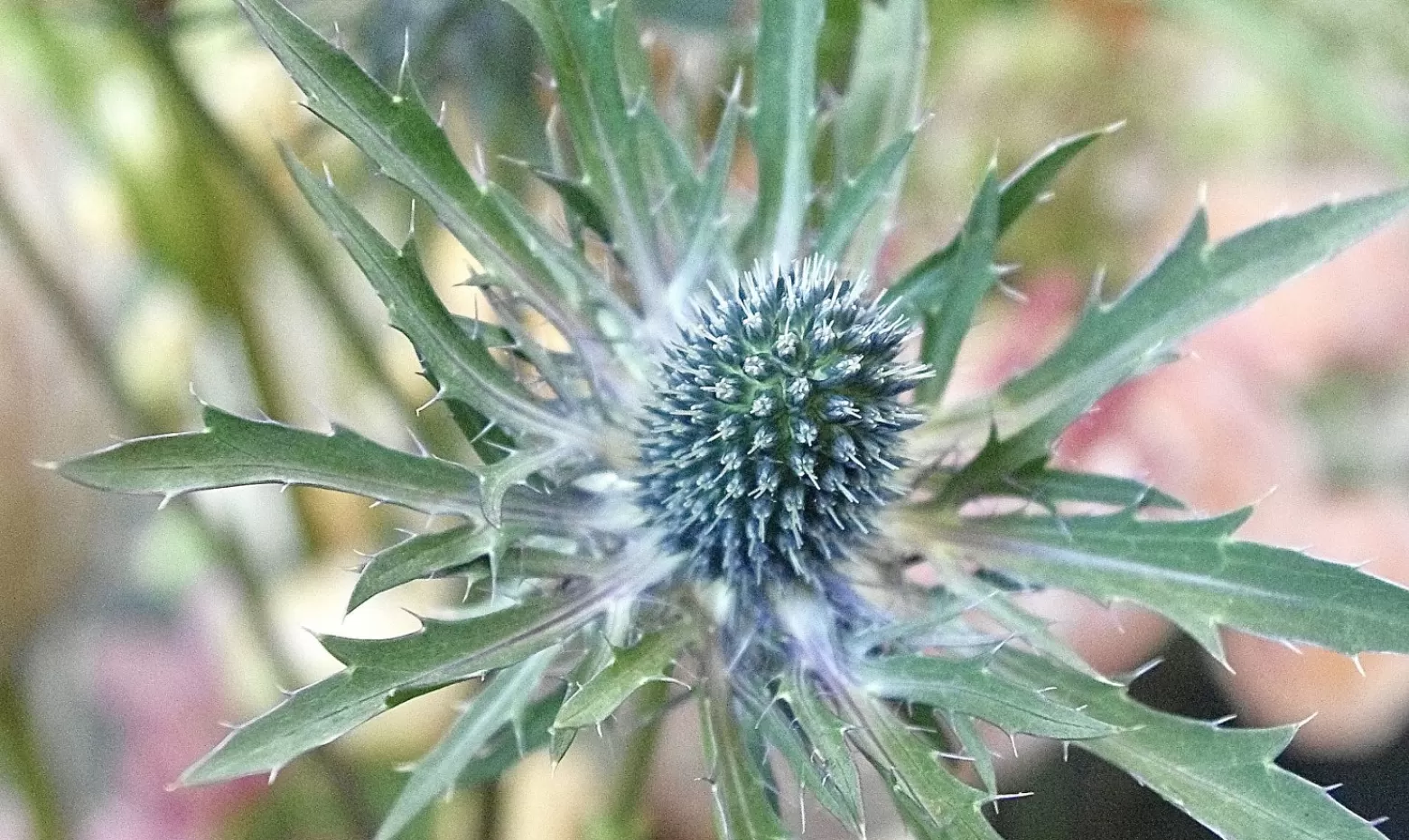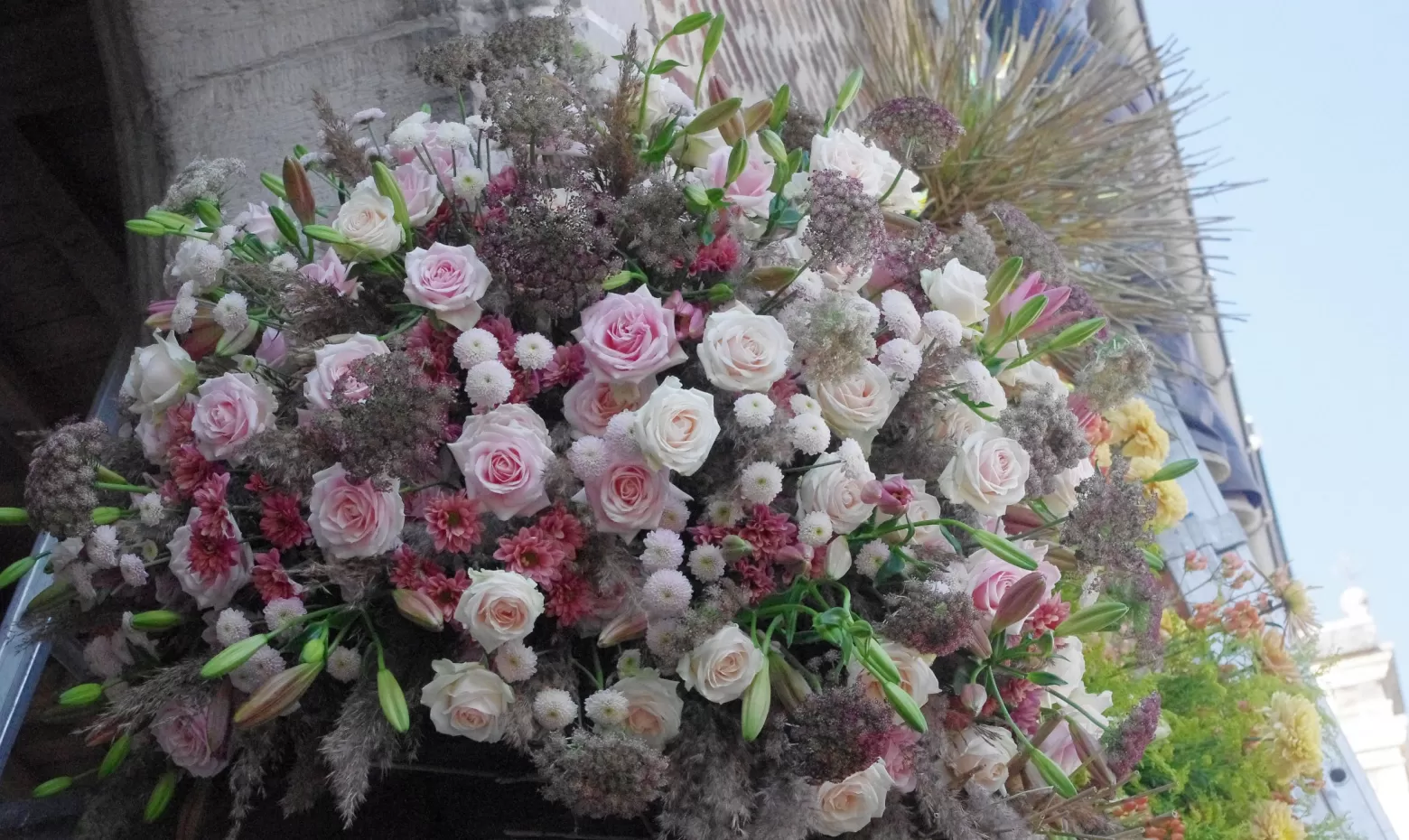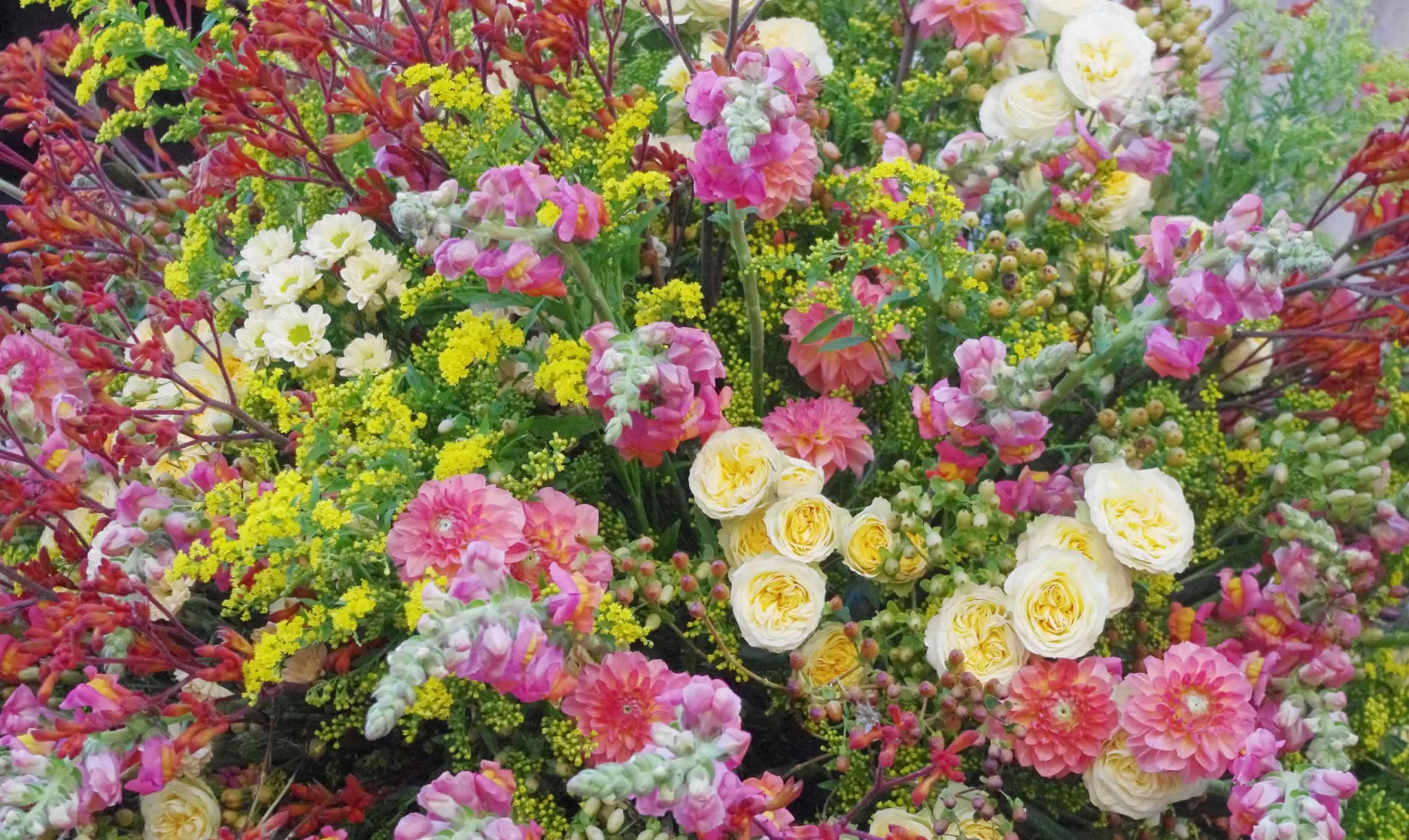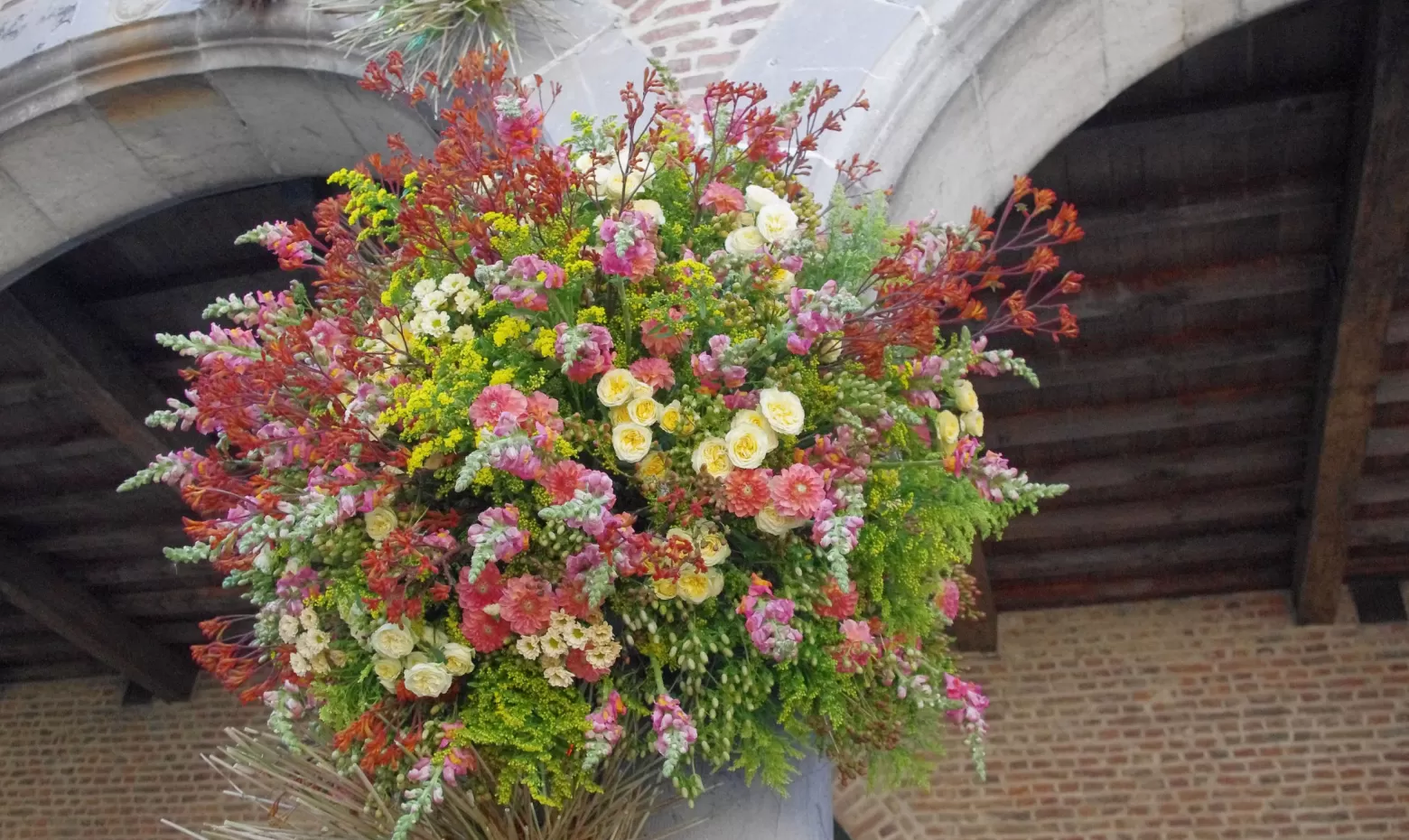 More info: 
From 23 to 26 Sept. 
Alden Biesen, Bilzen, Belgium