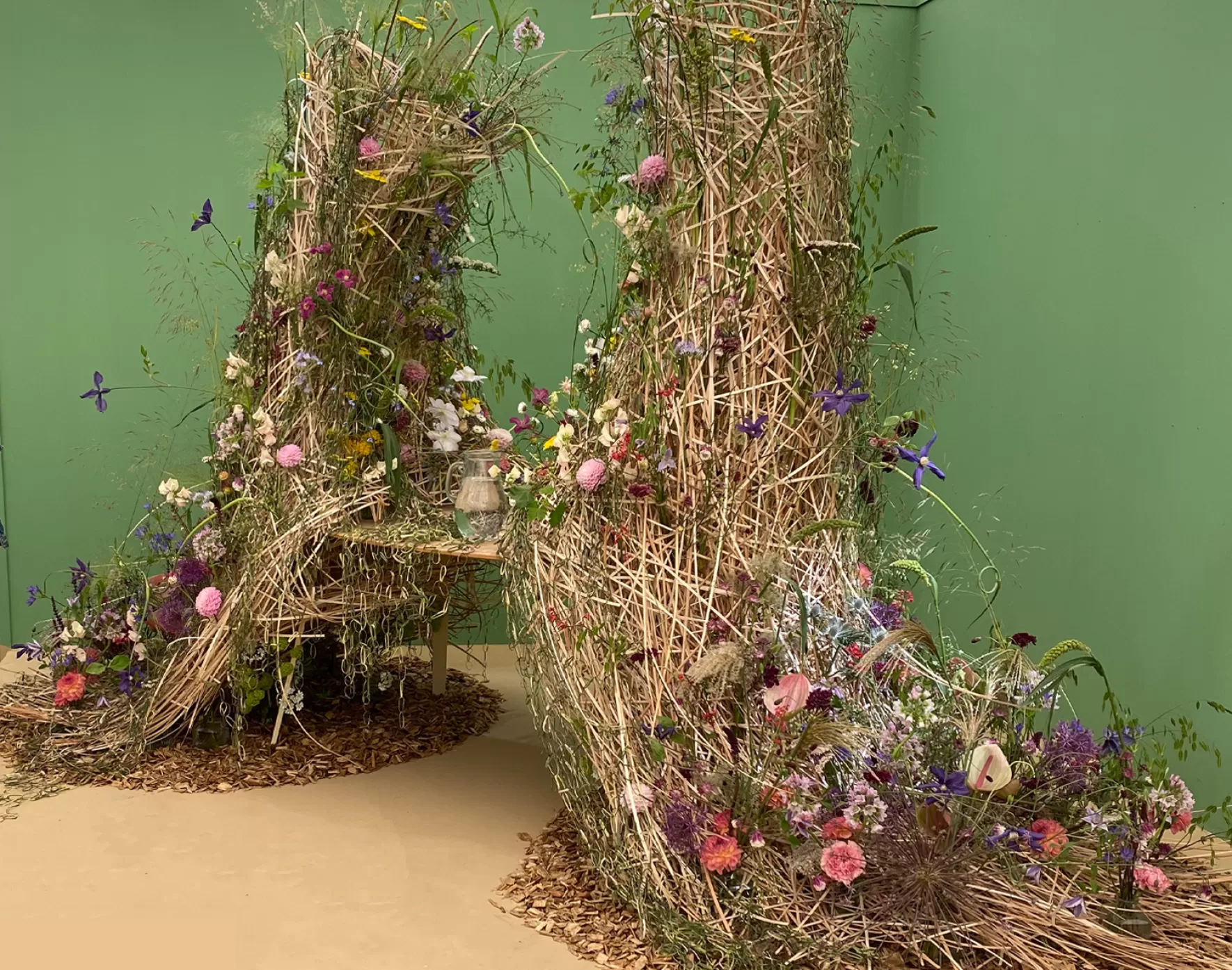 Chelsea Flower Show
A gold medal!
From May 24 to 28, the annual Chelsea Flower Show takes place in London. This huge event for flower and garden lovers attracts visitors from all over the world. 
Gold medal and Best installation 
Marginpar visited on May 24 to see the installation of one of our favourite designers: Dmitry Turcan. Dmitry and his team won both the Gold Medal and the award for 'Best Installation' with their Tablescape design. What an achievement! 
Tablescape- Whispering Hearts
Inspired by the idea of modern living where there are no borders or limits. Humans, just like nature, plant seeds and put down roots. Born and raised in one place, making friends and starting a family in a second place, working in a third and traveling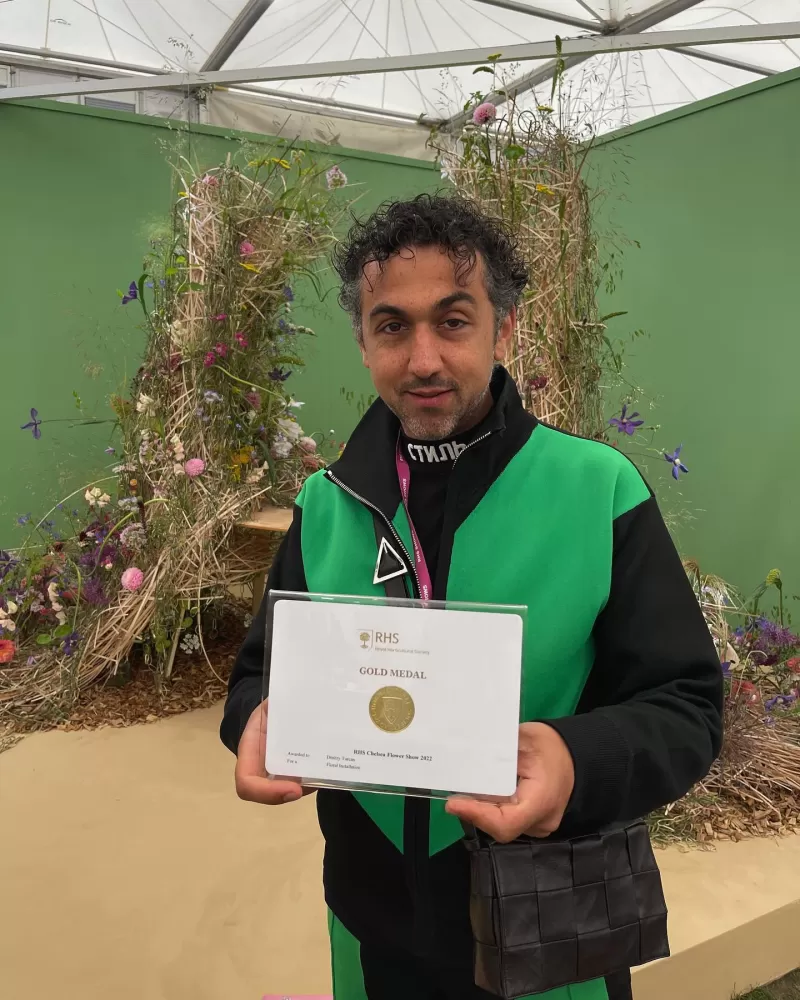 all over the world. This massive network that humans create translated to this floral design, which Dmitry called 'Whispering hearts'. His design incorporates several Marginpar flowers, including Clematis, Eryngium, Astrantia, Miscanthus and Sanguisorba.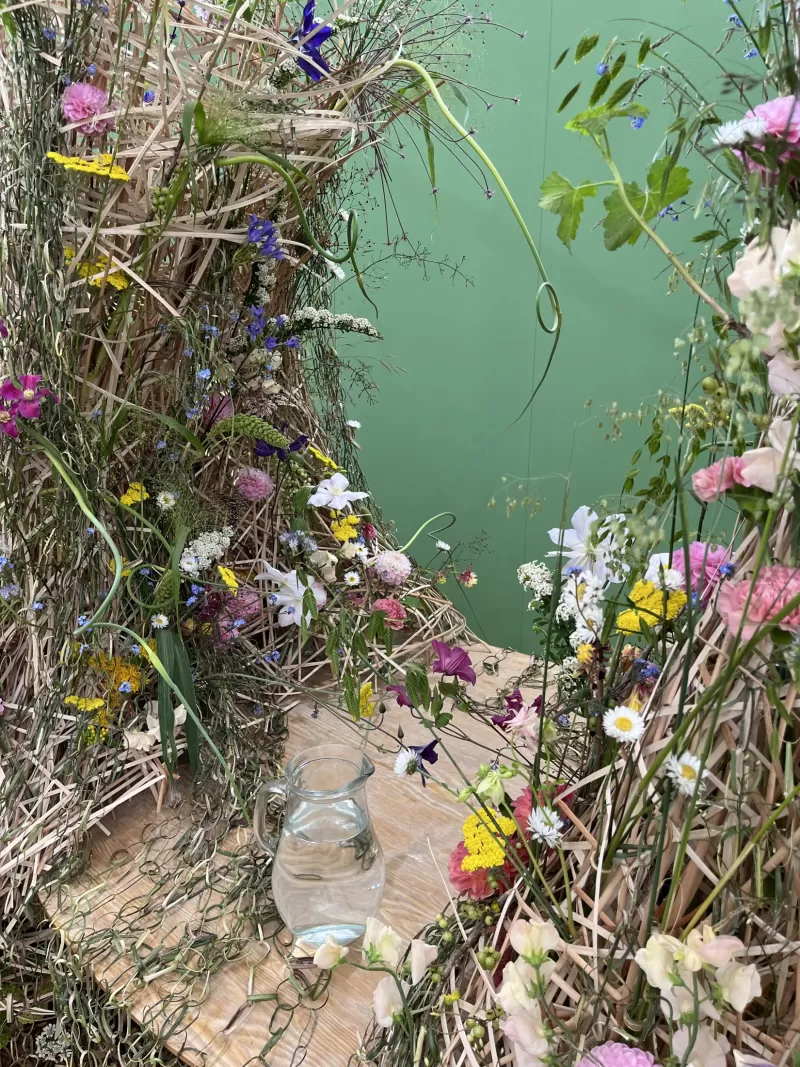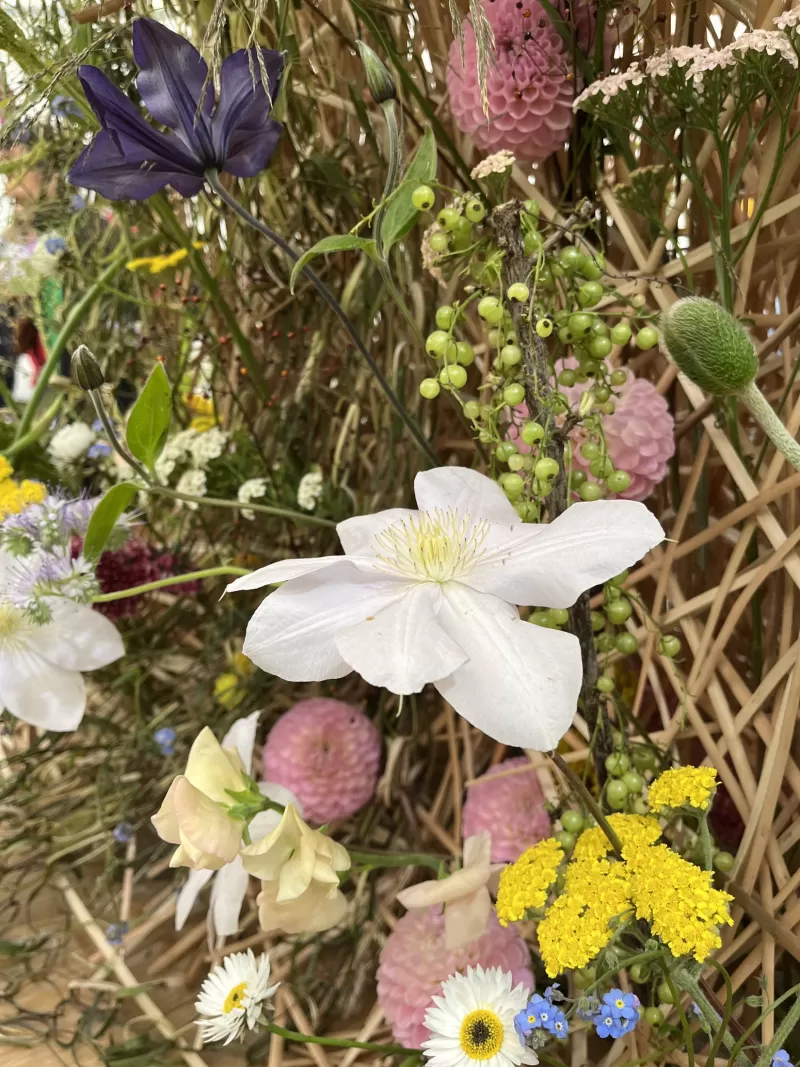 RHS Chelsea's Great Pavilion
Dmitry's design can be admired, along with several other great designs, in the 'RHS Chelsea's Great Pavilion'. Filled with spring fragrances and lots of flowers in impressive displays. Other winners include JL Floral Design with "Tablescape - A botanical feast", Helen James Flowers with "Tablescape - Nature's table" and Norris Floristry - Tablescape - Reconnect with a silver gilt medal. 
Show gardens 
But that is not all. Visitors will be treated to a variety of sensational garden designs in the 'show gardens', the finest balcony ideas for urban living at 'All about plants', the 'discovery zone' will showcase the latest discoveries in horticultural science and houseplants will not be forgotten at Houseplant Studios.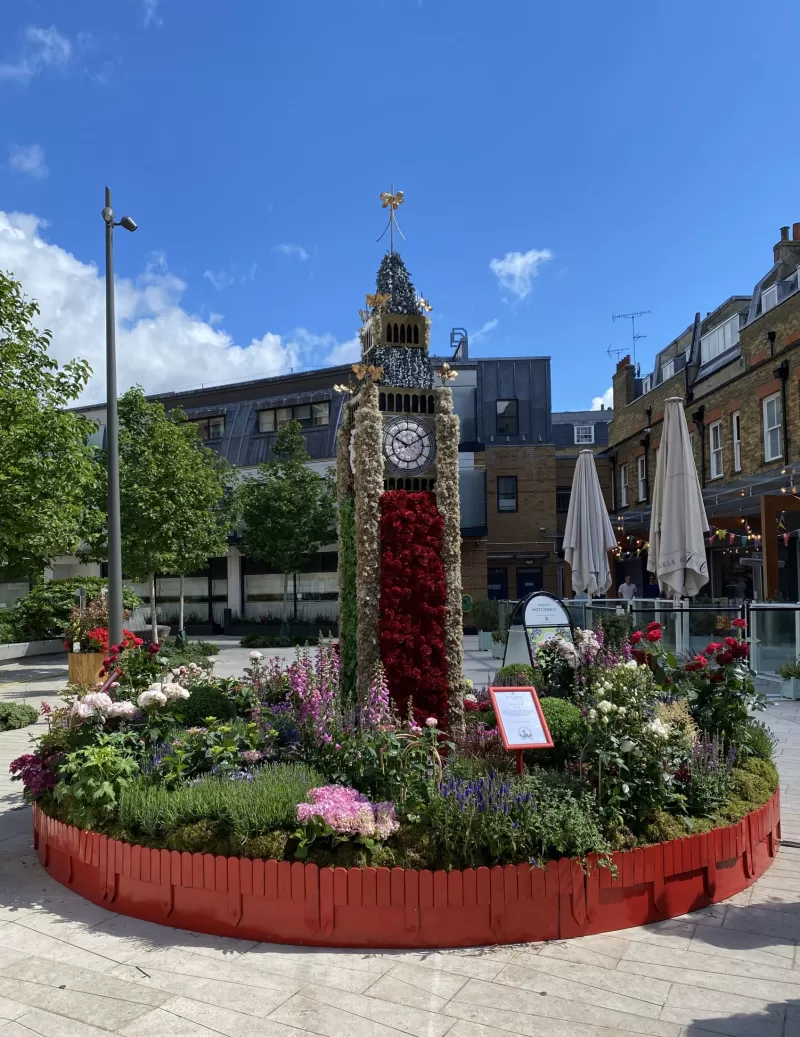 Chelsea in Bloom 
On the way to the show, which takes place at the Royal Hospital in Chelsea, you'll be amazed. The world class alternative floral art show 'Chelsea in Bloom' is back, transforming the streets of Chelsea from the 23rd – 28th of May with breath-taking displays made of flowers. What do you think of the 'Little Ben' installation by Neill Strain? "Celebrating the recent unveiling of Big Ben, there are botanical details symbolising each part of the United Kingdom, surrounded by an English country garden. Each side of 'Little Ben' represents a different nation of Britain; Shamrocks for Ireland, Daffodils for Wales, Roses for England and Thistles for Scotland." 

London, you stole our hearts!