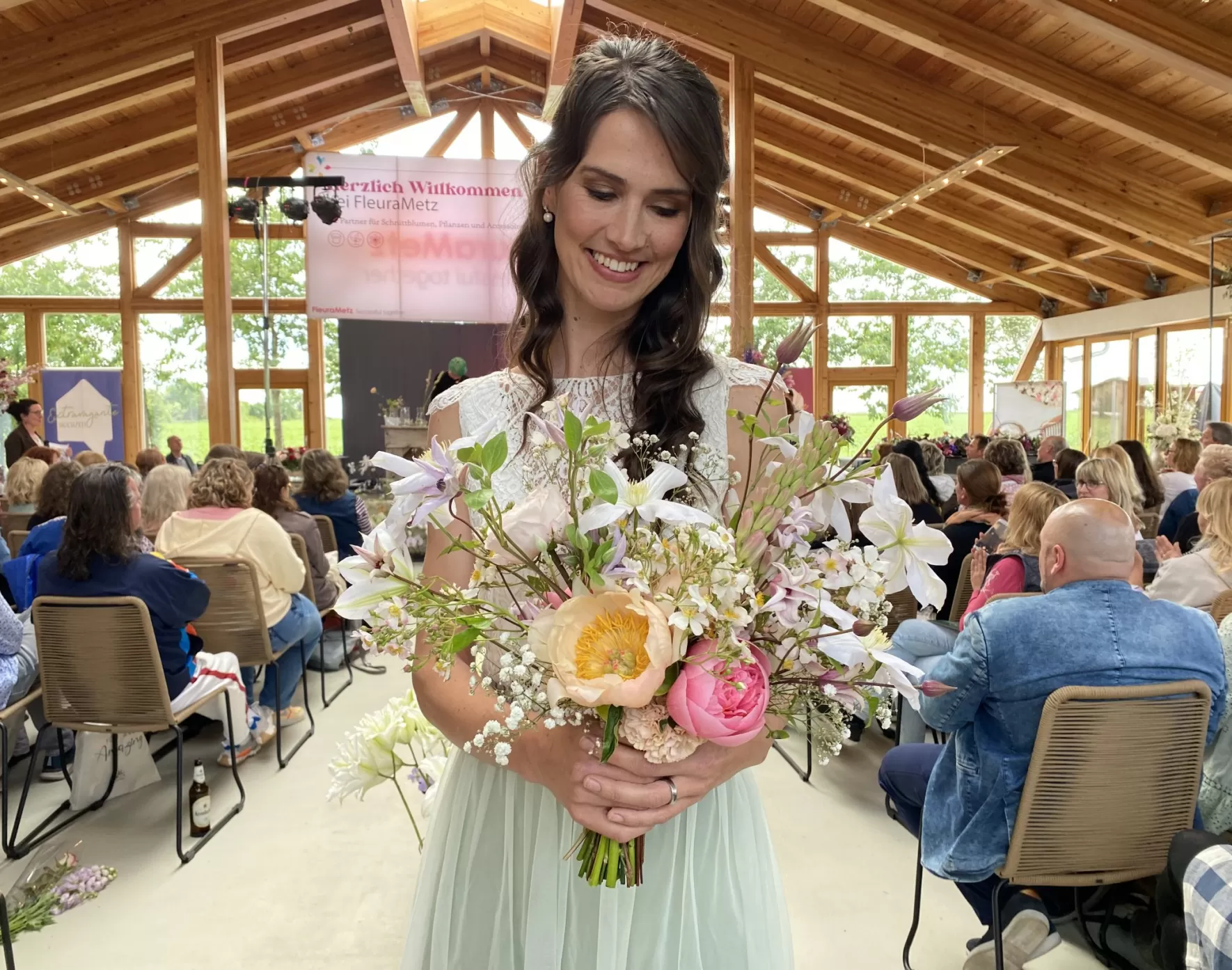 FleuraMetz Wedding Festival
A meet & greet with German florists
On May 29, FleuraMetz organized a Wedding Festival, where Marginpar, as a preferred supplier, got to meet a large group of German florists and show them our flowers. Multiple floral designers created the prettiest works of art, spread out over the terrain, and performed live demonstrations of their work. 
It was an early start of the day to get the Marginpar booth ready. We made sure to bring all of our wedding favourites, like the Clematis Amazing® series, Polianthes, and Scabiosa. Our in-house flower arranger created a gorgeous table, providing a nice overview of our product range.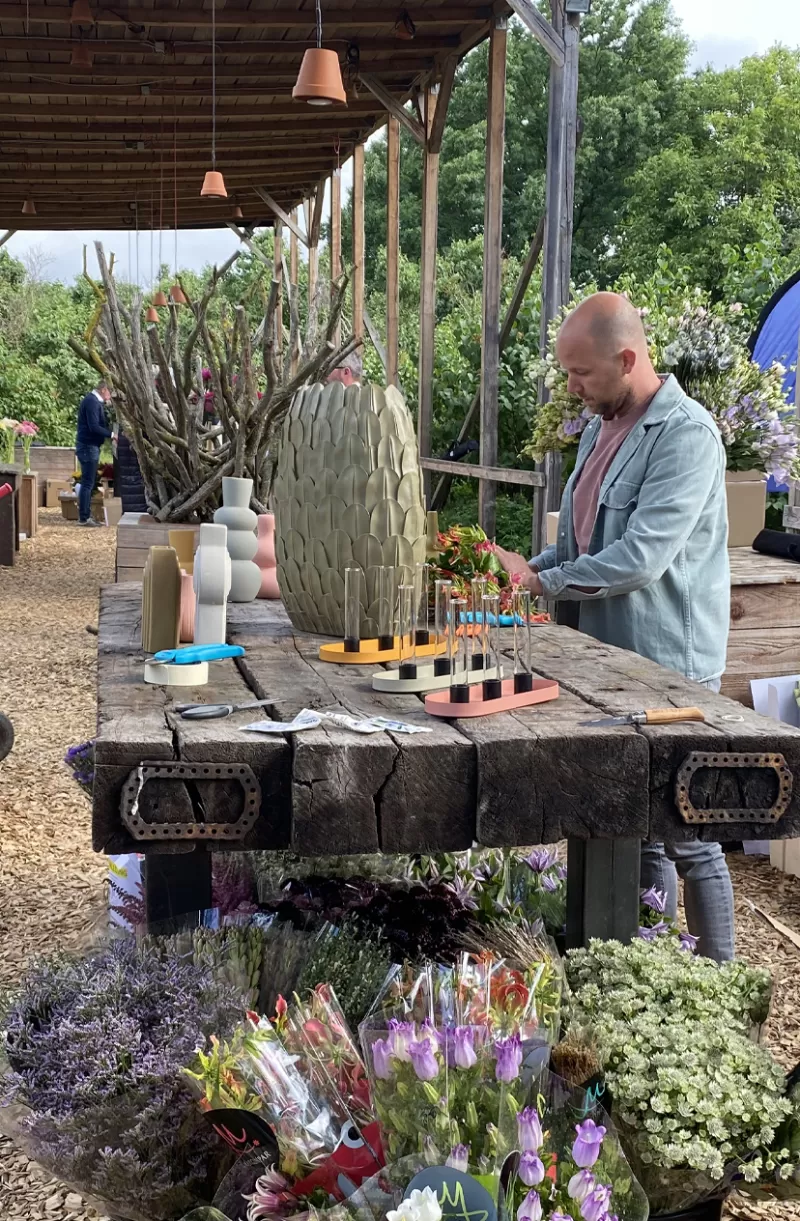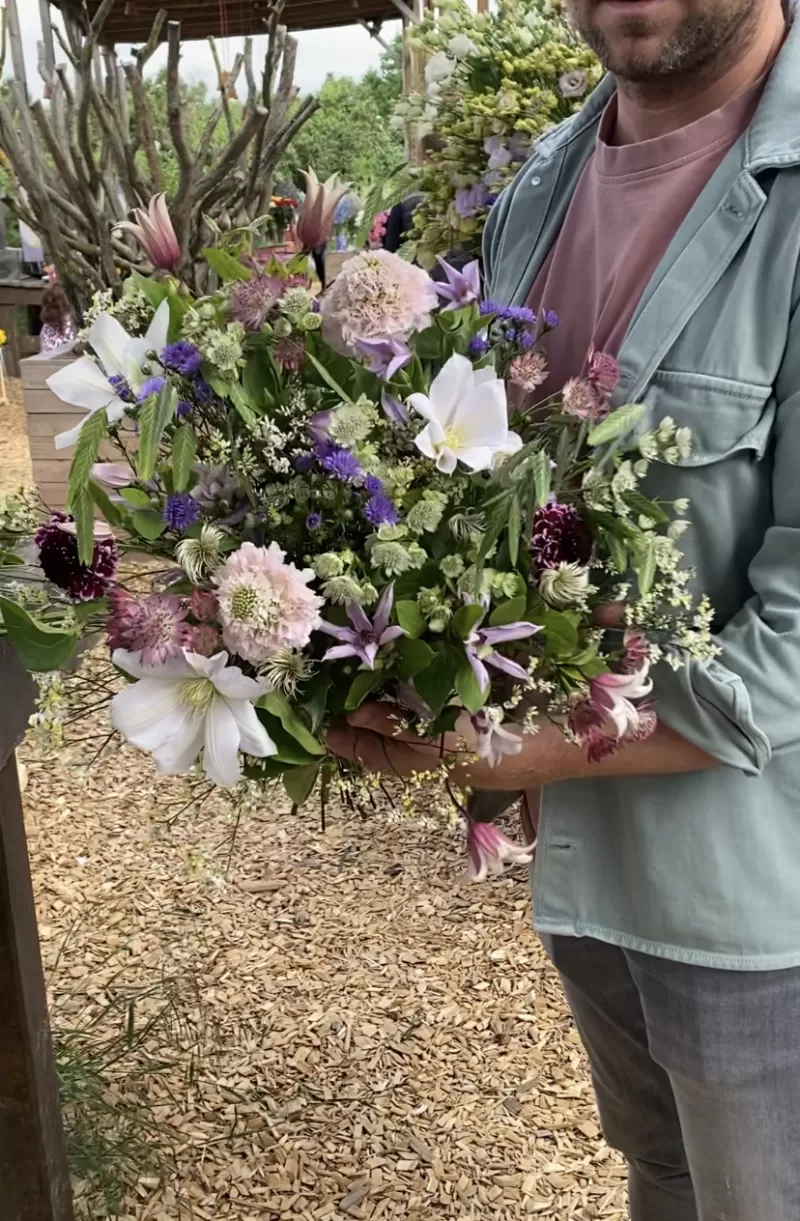 And then it was time. The florists started trickling in and they were very curious to hear our story. Throughout the day there were live demonstrations by floral designers, who created wedding designs on the spot. From floral hair accessories, and bridal bouquets, to table pieces and backdrops. Very impressive, and so valuable for the florists!
It was a great day!