W
ith her charming appearance, meaningful symbolism, and allure, Astrantia is a beloved flower among flower enthusiasts worldwide. It is commonly known as the "Hattie's pincushion". No one knows exactly who Hattie is but the comparison with a tiny pincushion fits perfectly. With its strong stems and long vase life, this versatile flower is stunning in bouquets and floral arrangements. Astrantia is mostly used as a 'filler' in bouquets, but these designs from BLOOM's show what happens when you put Astrantia in the spotlight…
A complementary piece
The unique and striking flower shape of Astrantia Star® of Love adds interesting texture to this floral arrangement. It complements other flowers, making Clematis Amazing® Kyiv a perfect fit for this piece. For an engaging contrast, the ever-radiant Astrantia Billion Star® is added, resulting in a harmonious outcome.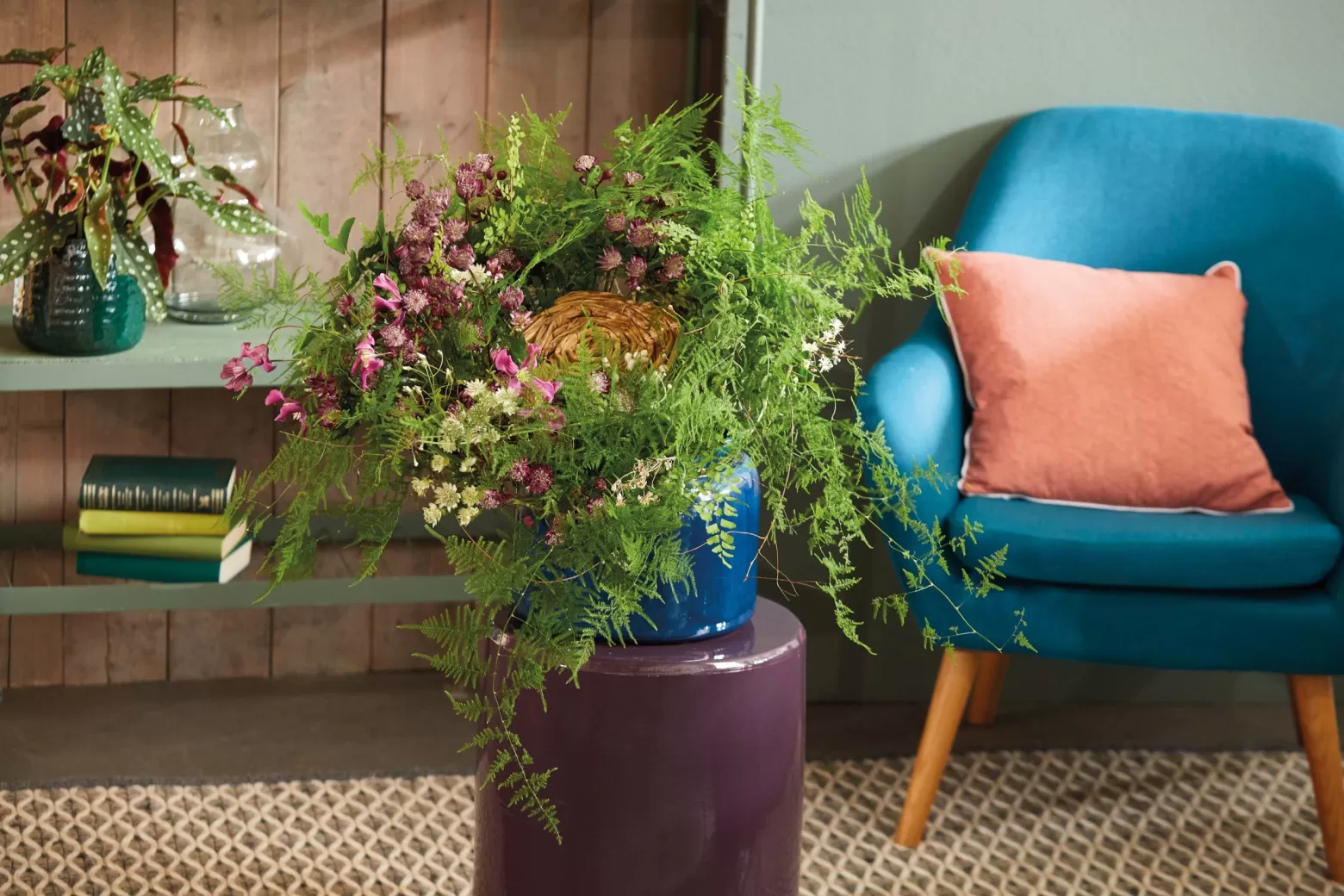 Dynamic floral delight
Thanks to its sturdy and charming stems, Astrantia Star® of Love requires no extra support, making it a beautiful addition to this creatively bound design. Paired with Scabiosa Focal Scoop™ Bicolor Pink, its vibrant colour adds a touch of freshness and a powerful contrast. This combination results in a dynamic arrangement that is a feast for the eyes.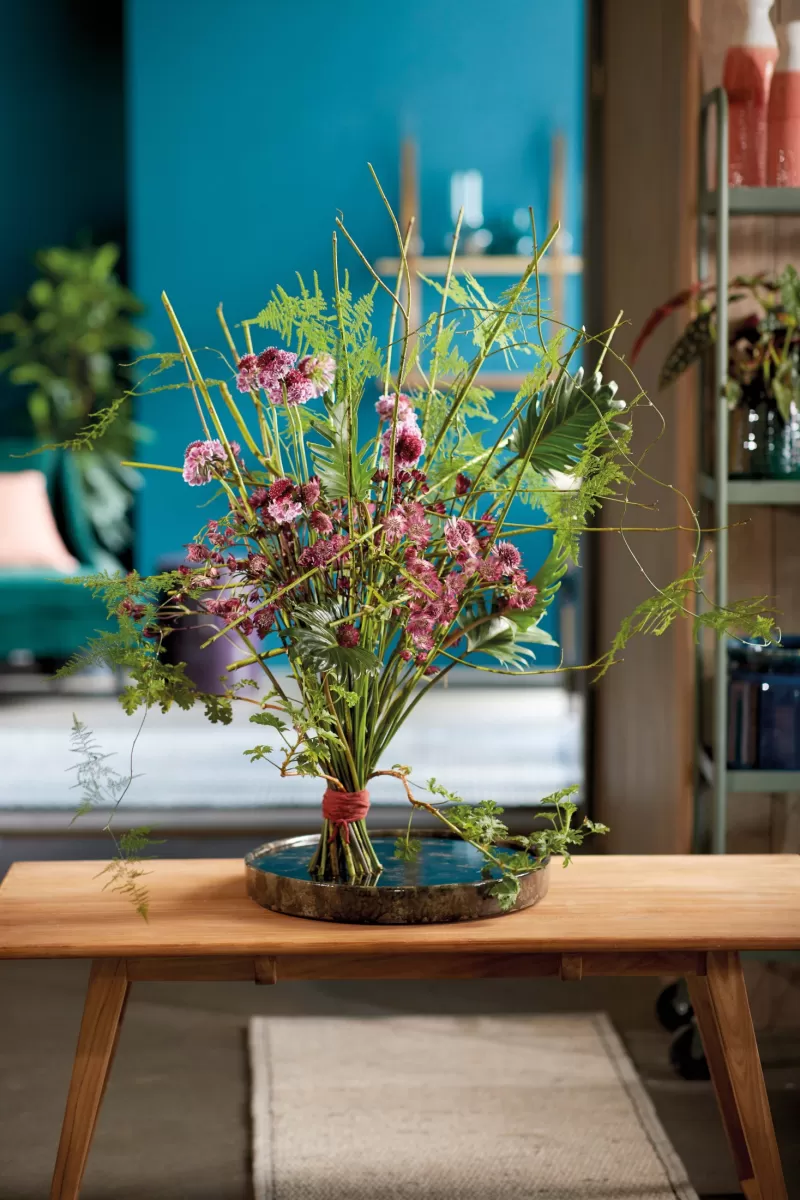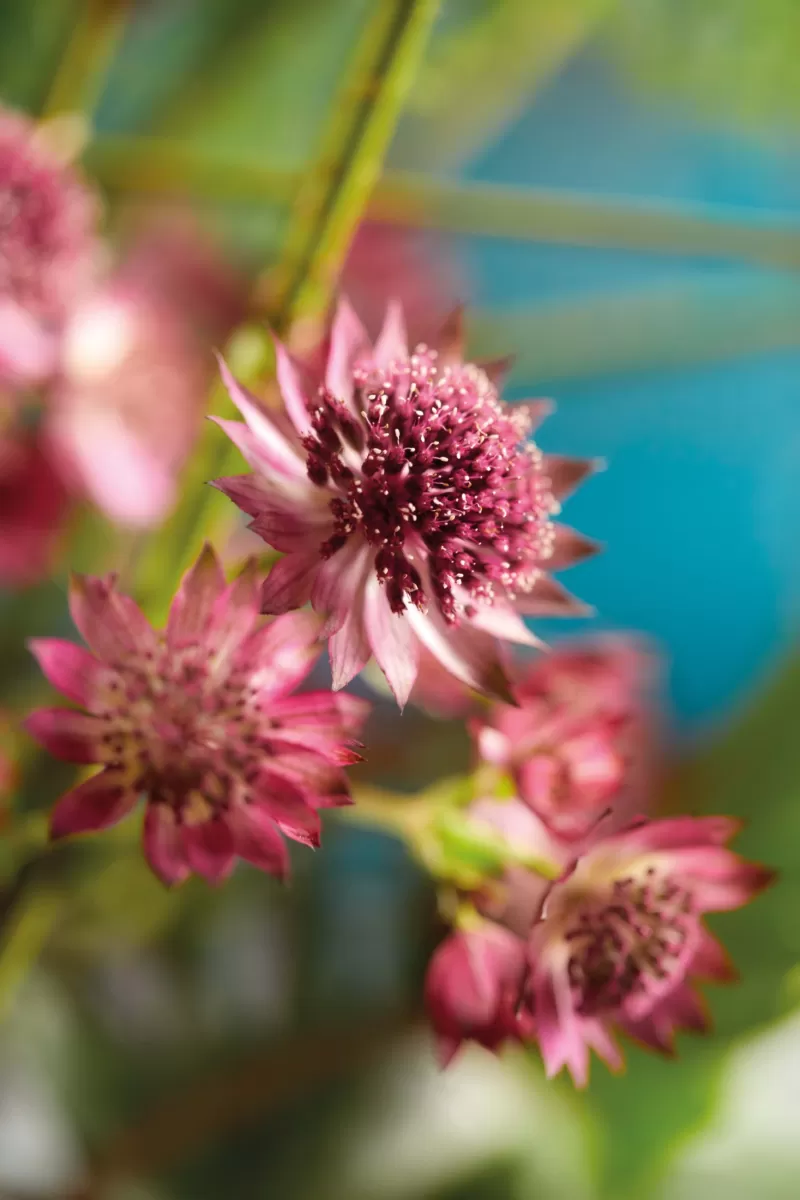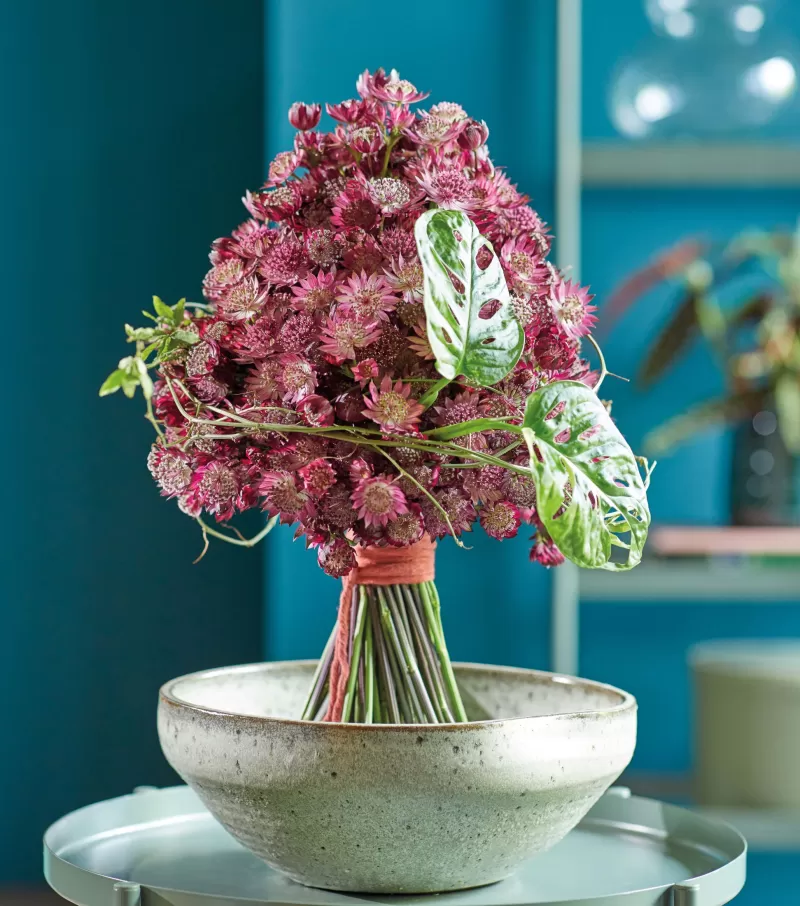 Natural beauty in simplicity
By accentuating and letting Astrantia Star® of Love's natural beauty shine, this design doesn't require an abundance of other flowers to make an impact. By using almost exclusively Astrantia, this arrangement exudes a sense of simplicity and refinement, allowing the elegance of Astrantia to take centre stage. This creates a calming yet impressive effect, making this design a beautiful centrepiece for any occasion or space.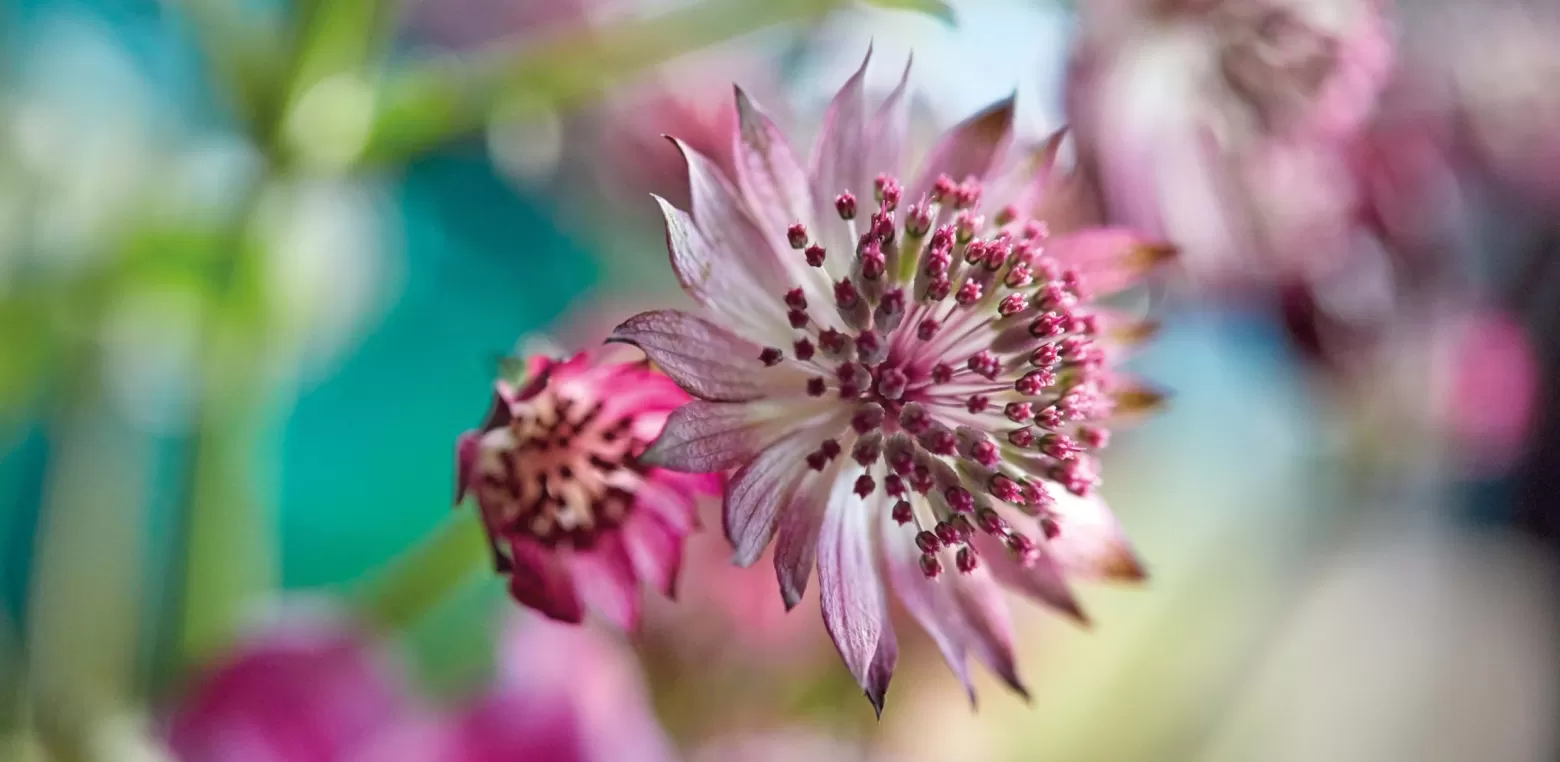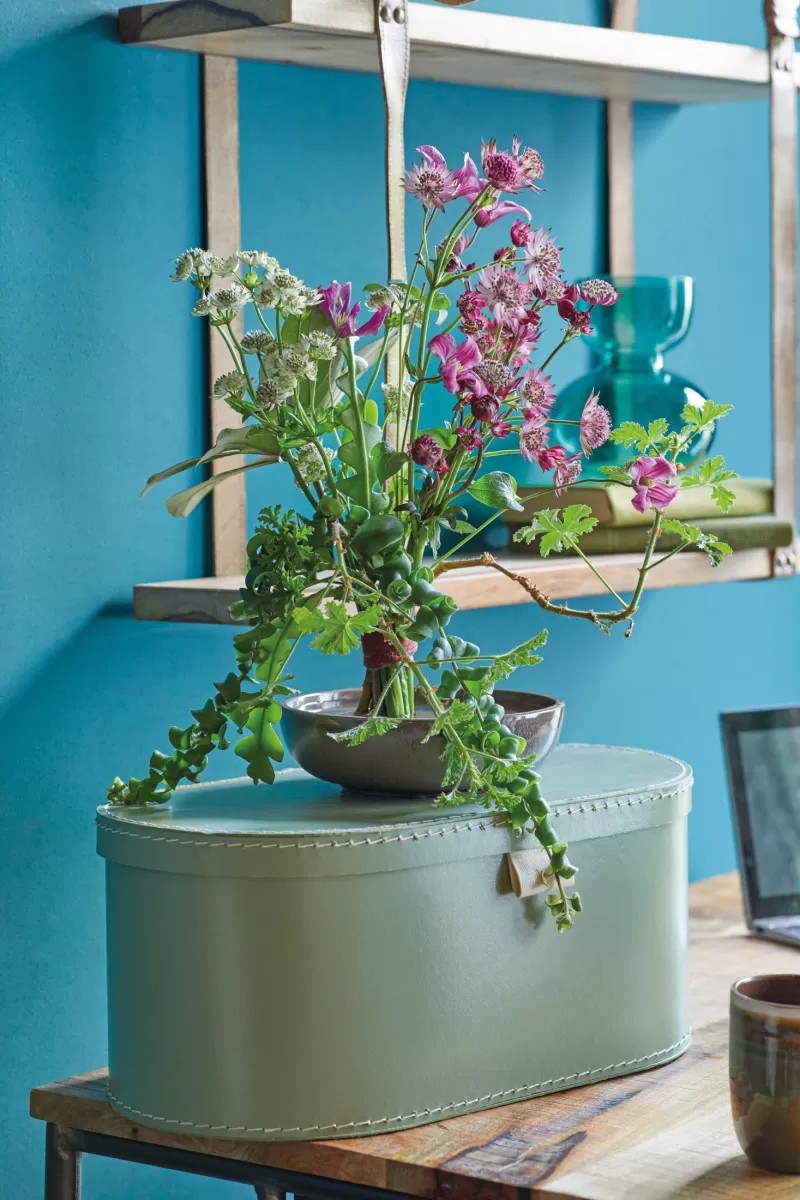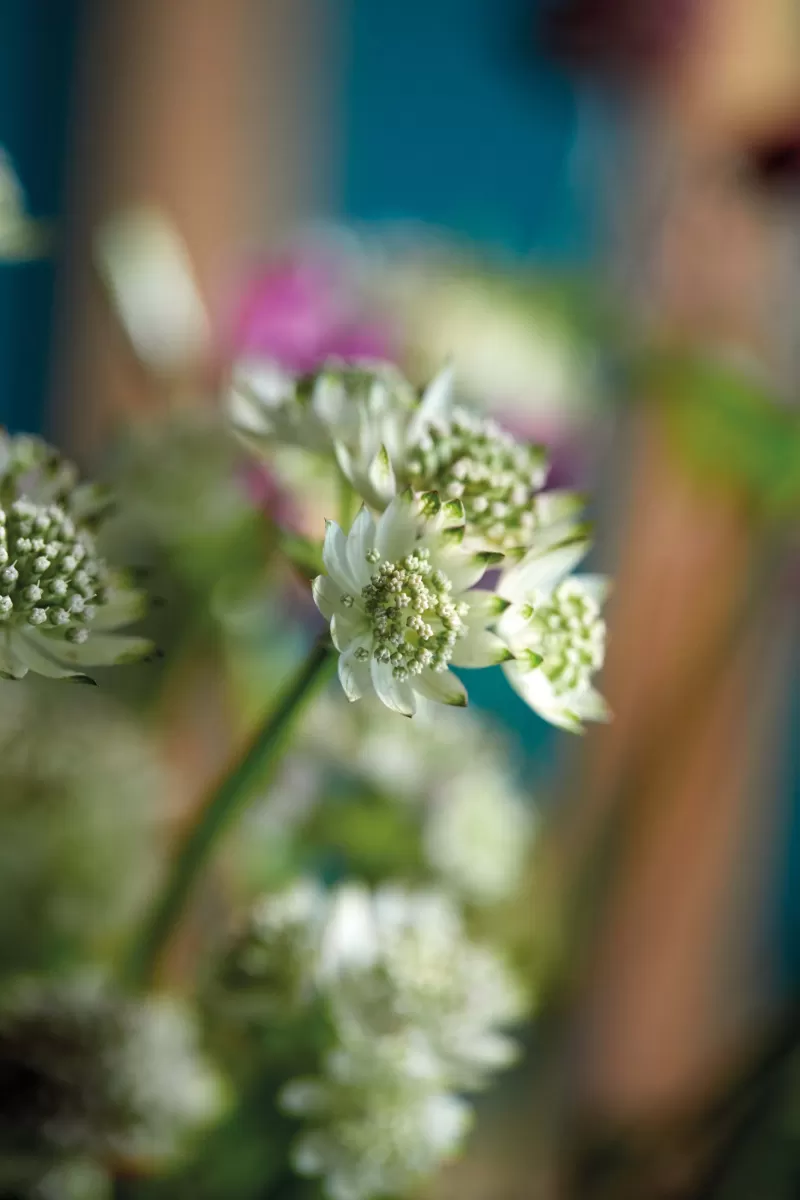 Beautifully paired with green
Combining Astrantia with green elements gives the floral arrangement a balanced appearance. The green serves as a soothing factor, accentuating the brightness of Astrantia Star® of Love and Astrantia Billion Star® while Clematis Amazing® Kyiv adds a refined touch to the overall composition. The contrasting textures and colours in this design result in a visually appealing combination that brings liveliness and interest to the floral arrangement.
Balancing texture and colour
The green in this design acts as a neutral background that complements the vibrant colour of Astrantia Star® of Love. The fusion of these elements creates a harmonious feel within the floral arrangement, ensuring that texture and colour are beautifully balanced. 
In conclusion, Astrantia adds versatile value to floral arrangements thanks to its unique shape, stunning colours, and natural allure. It offers countless possibilities for creative combinations with other flowers and brings an exquisite touch to any composition.
Design & photography: Bloom's