S
pring has arrived, nature is coming to life, days are getting longer, and colourful creations are appearing everywhere. This time, Gloriosa takes the spotlight. With its unique, colourful petals, this member of the lily family, Gloriosa Superba, is a welcome addition to exceptional arrangements. Not surprisingly, it has an excellent vase life; it stays up for a long time, and all the buds bloom. BLOOM's VIEW took it under their wings and created unique table decorations.
The Gloriosa Superba Simba 'Fifty Shades' is an exclusive variety and originates from East Africa and Asia. Our Gloriosa feels at home in Tanzania and is grown and supplied year-round. Time to show off this exclusive and enchanting flower!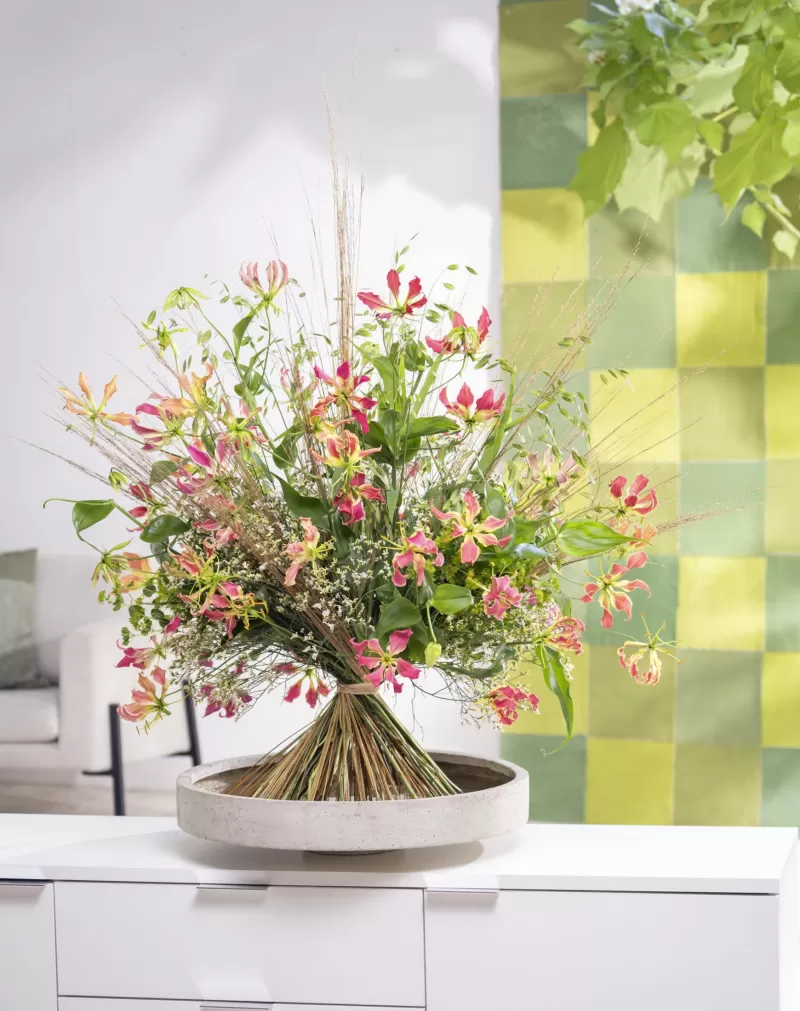 An airy effect

We understand why Gloriosa got the name 'Superba,' which means beautiful in Latin. And as far as we're concerned, this beautiful and airy bouquet refers to the striking beauty of Gloriosa. In combination with Bupleurum Griffithii, Chasmanthium Latifolium 'Mantis' and Limonium China White, our Gloriosa steals the show and brings out its colours even more.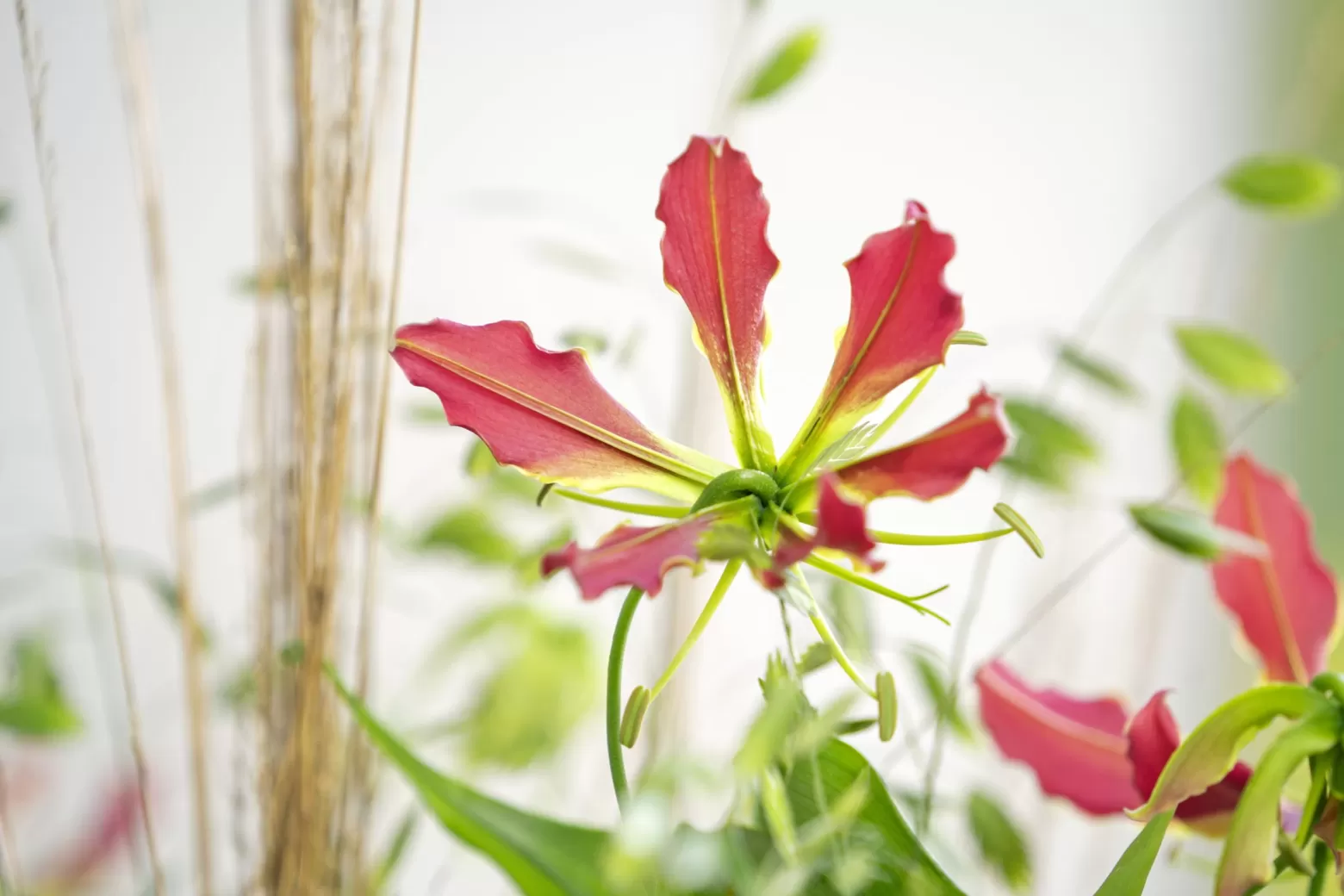 At the table

The ideal Easter table, if you ask us. With a base of birch wood and ornamental grass, Gloriosa climbs up like a striking collar. With the help of Salvia Pink Lagoon and Scabiosa Focal Scoop™ Bicolor Pink, this table decoration makes a lasting impression. While Scabiosa gives a soft, romantic touch, Salvia adds power to the colours of this creation with its purple hue and striking large bracts.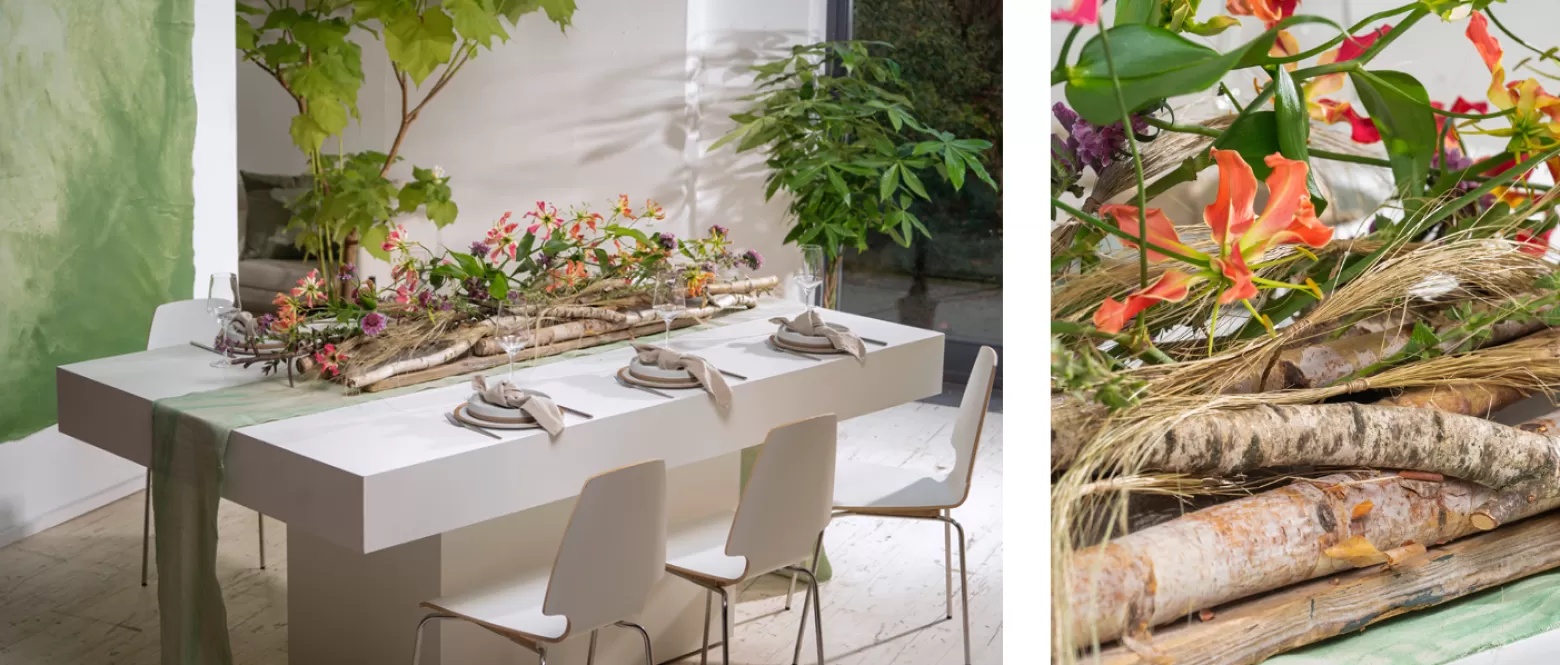 All in a row

Why use a ready-made glass vase when you can also create an original one yourself? That is exactly what friends at BLOOM'S VIEW have done; they wrapped the glass vases with birch bark and decorated them with feathers. We must not forget the Scutellaria Tinkerbell, in this creation! With its sturdy green twigs full of seed pods in various green hues, it provides a strong influence.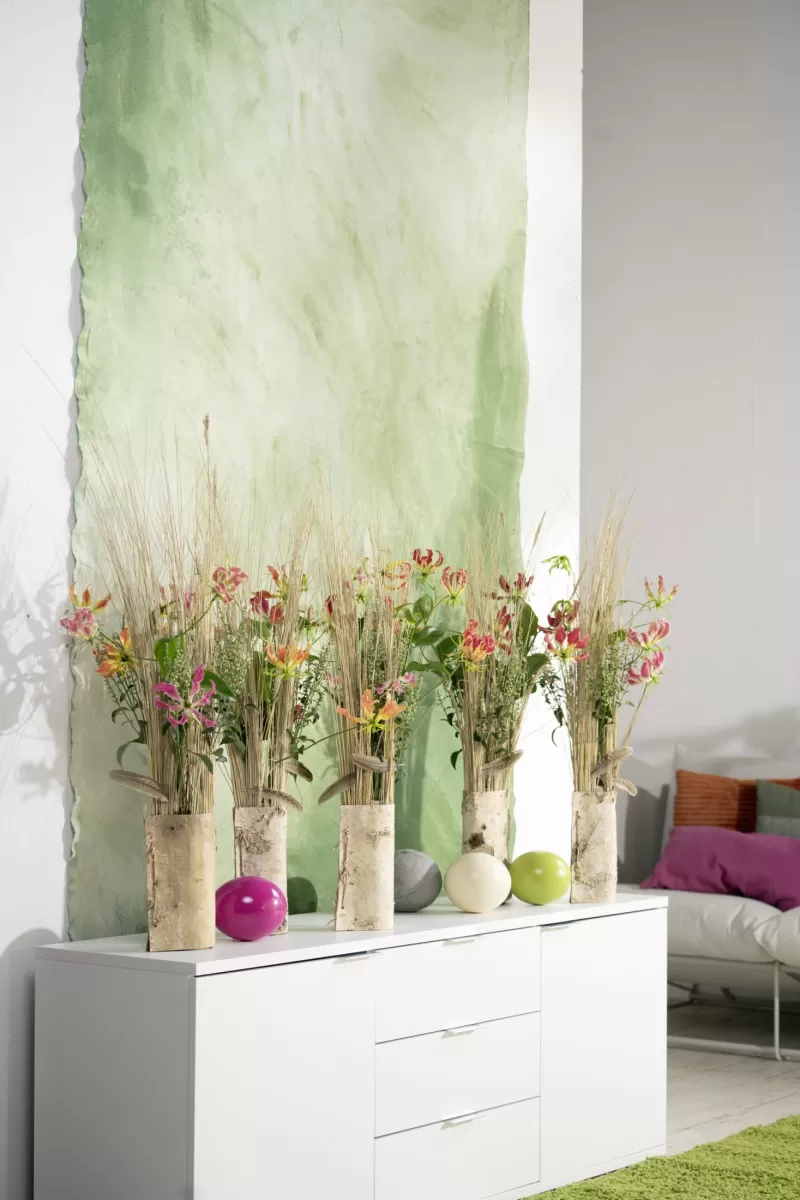 Life of the party

This creation, once again proves that the long stems of Gloriosa are beautiful. Gloriosa pops up cheerfully, in long bundles, surrounded by slender wooden stems. By using the ever-playful Craspedia Paintball™ Pop, this creation is a life of the party that perfectly suits spring.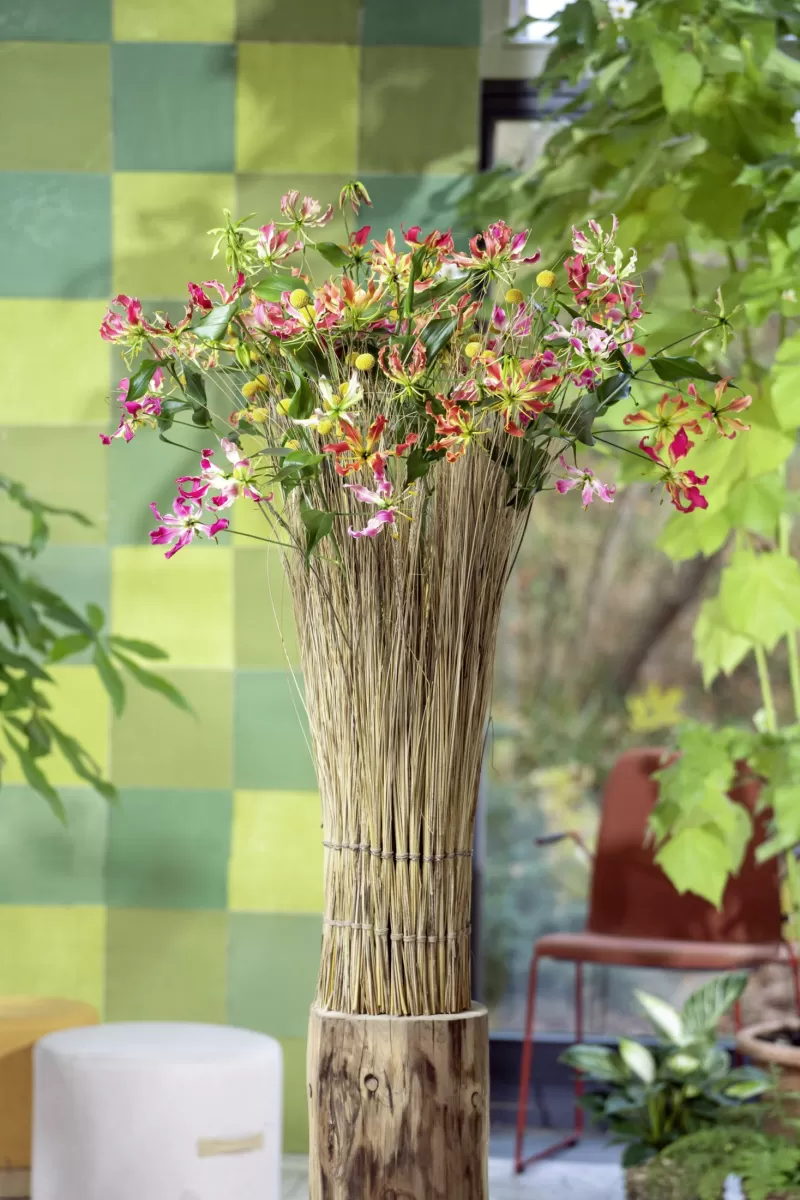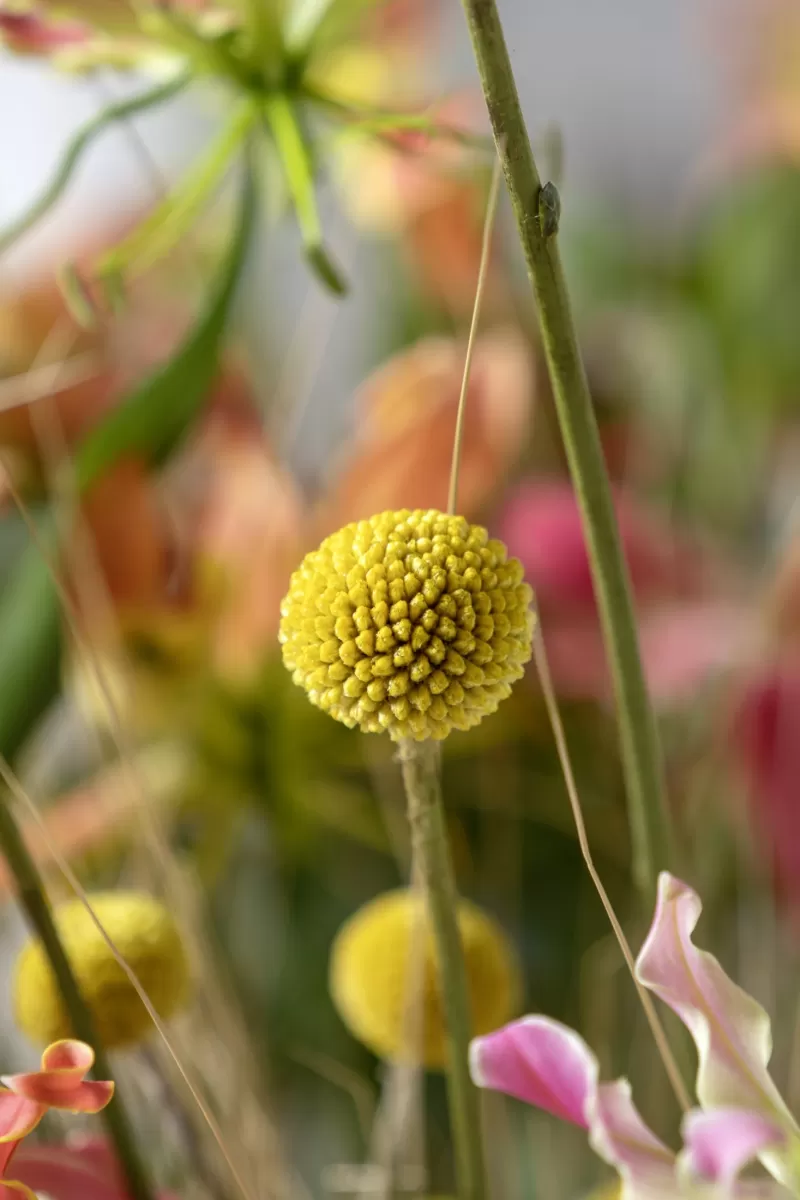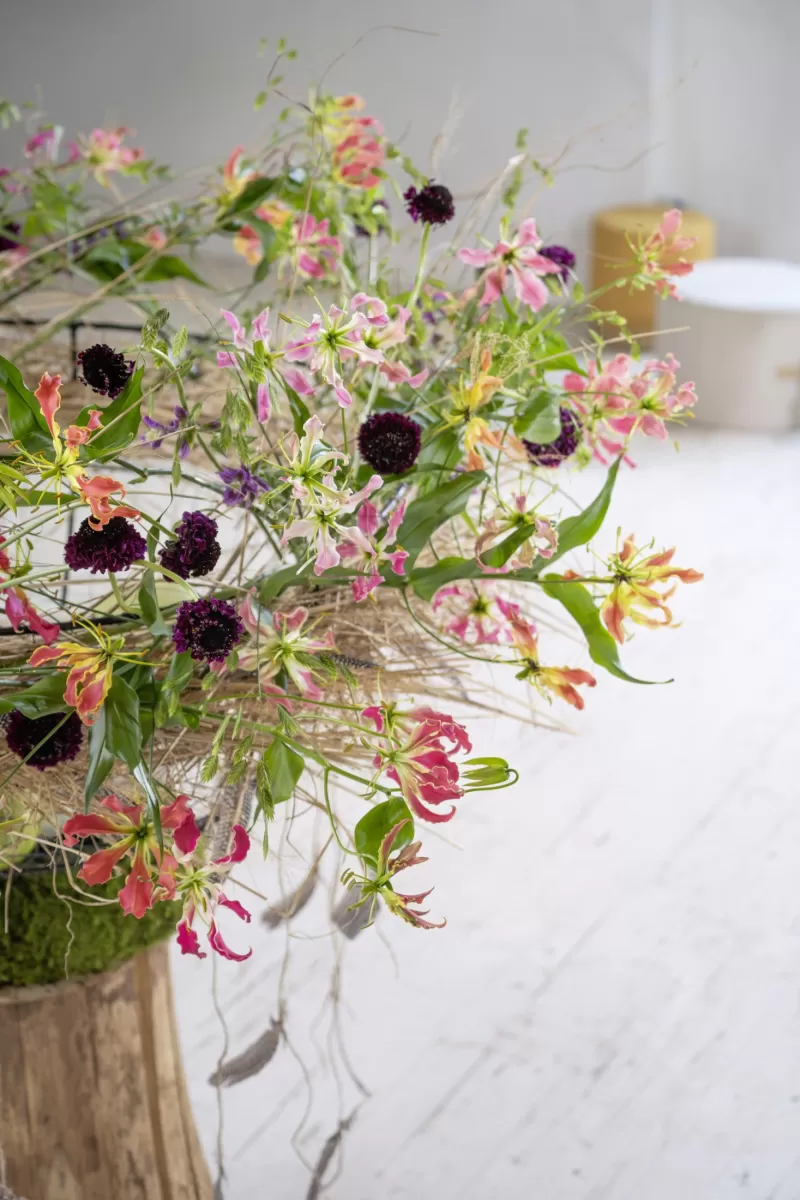 Light and transparent

Upon seeing this design, the beginning of spring can be tasted right away. Light, transparent, and colourful; the perfect elements for the start of spring! In this creation, the wire basket in particular takes centre stage, providing a stable base for the cheerful combination of flowers and grasses. Gloriosa lives up to its name in this design; in the Victorian era, the Gloriosa was considered a symbol of fame and glory. So, it's no wonder that Gloriosa shines here! Together with Chasmanthium Latifolium 'Mantis', Salvia Pink Lagoon and Scabiosa Red Velvet Scoop®, the result is stunning.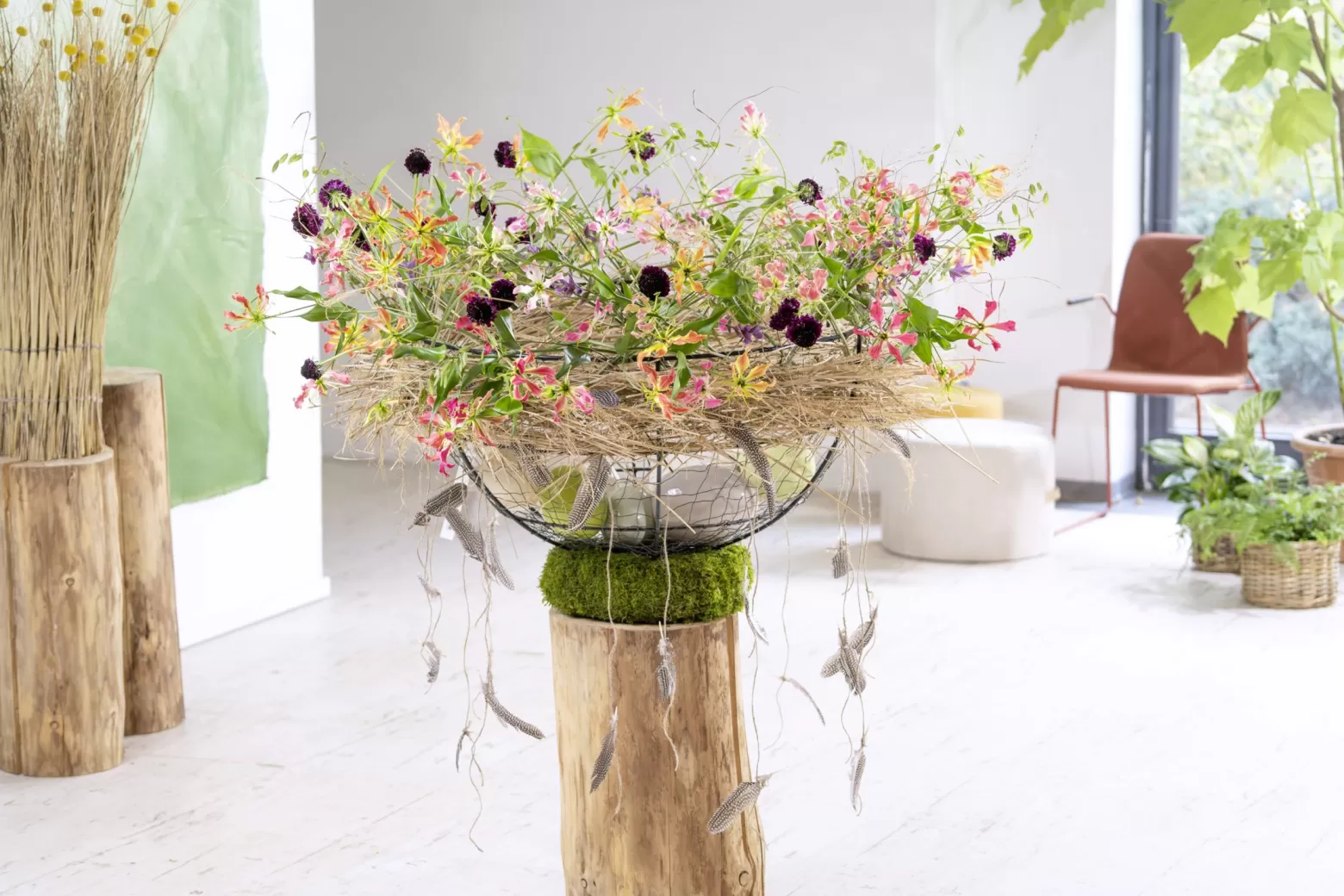 A warm nest

Not only are the days getting longer, nature is also coming back to life. The birds sing happily as they build their nests. A beautiful inspiration for this design! Here again, it proves that wrapped in a nest of dried grass and feathers, the striking beauty of Gloriosa and the tenderness of Scabiosa go together perfectly. But Bupleurum Griffithii, Limonium Scarlet Diamond, and Salvia Pink Lagoon also find their place here, creating a beautiful colour palette together.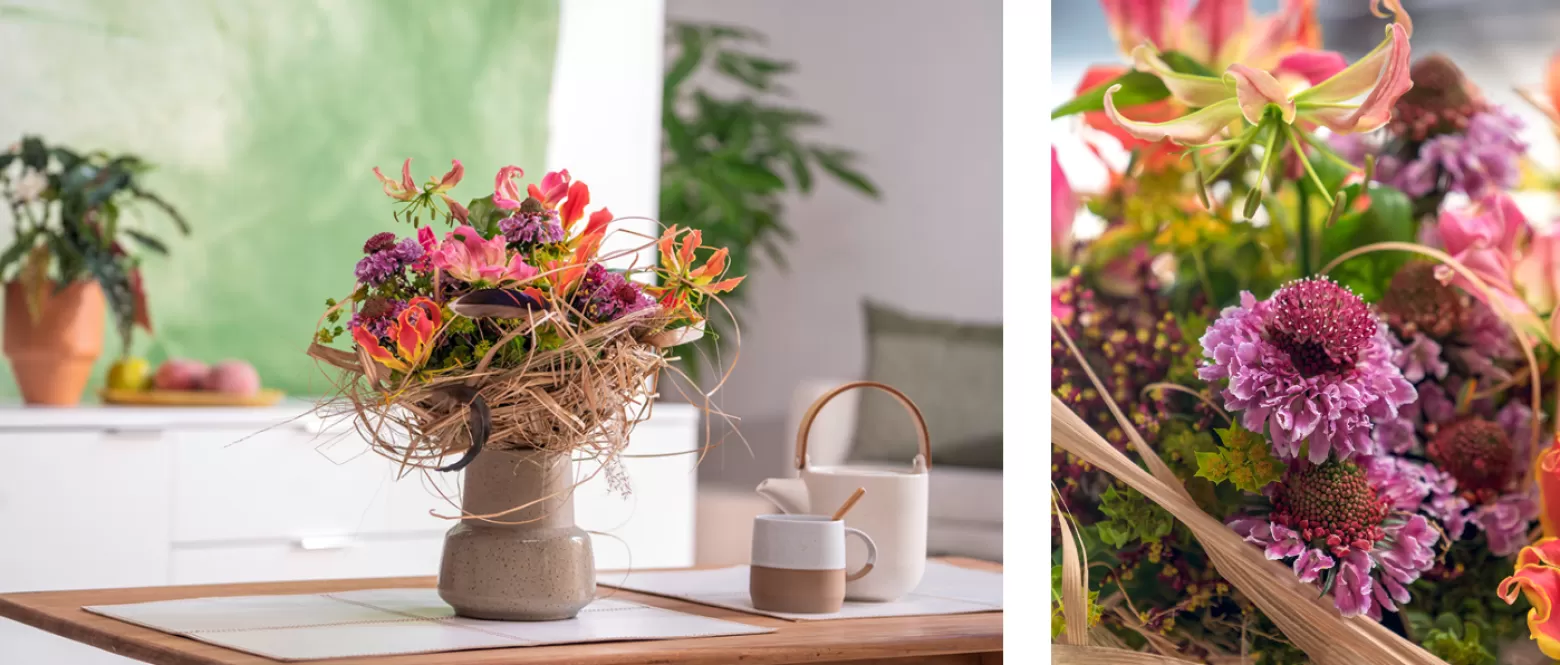 Spring is the season of renewal and growth, the perfect time to enjoy nature, blooming flowers, and the first warm rays of the sun! Let's go outside!