S
ustainability is a never ending journey. A journey we are more than happy to embark on, because it is our duty to do so. It's not an easy one; it requires a lot of focus, and it takes time. But it makes us enthusiastic: to keep on looking for innovations, to stay ahead of the curve and to go beyond compliance. Through innovations we can make big steps, steps to make the world a better place.
Our people are number one
Ultimately, it's the people who make a company successful. They are number one. We employ nearly 4,000 people, 5,000 if you count our partner farms. We value, respect, appreciate, and empower them.In practical terms, that entails for example that everyone at the farms gets a proper meal, provided in our canteens, cooked by our own people, with vegetables grown at our farms. We want to make sure our people, who mostly live in rural areas, are well nourished and stay healthy. Each farm also has a medical clinic, that doesn't only provide medical care when needed but also gives a lot of health education.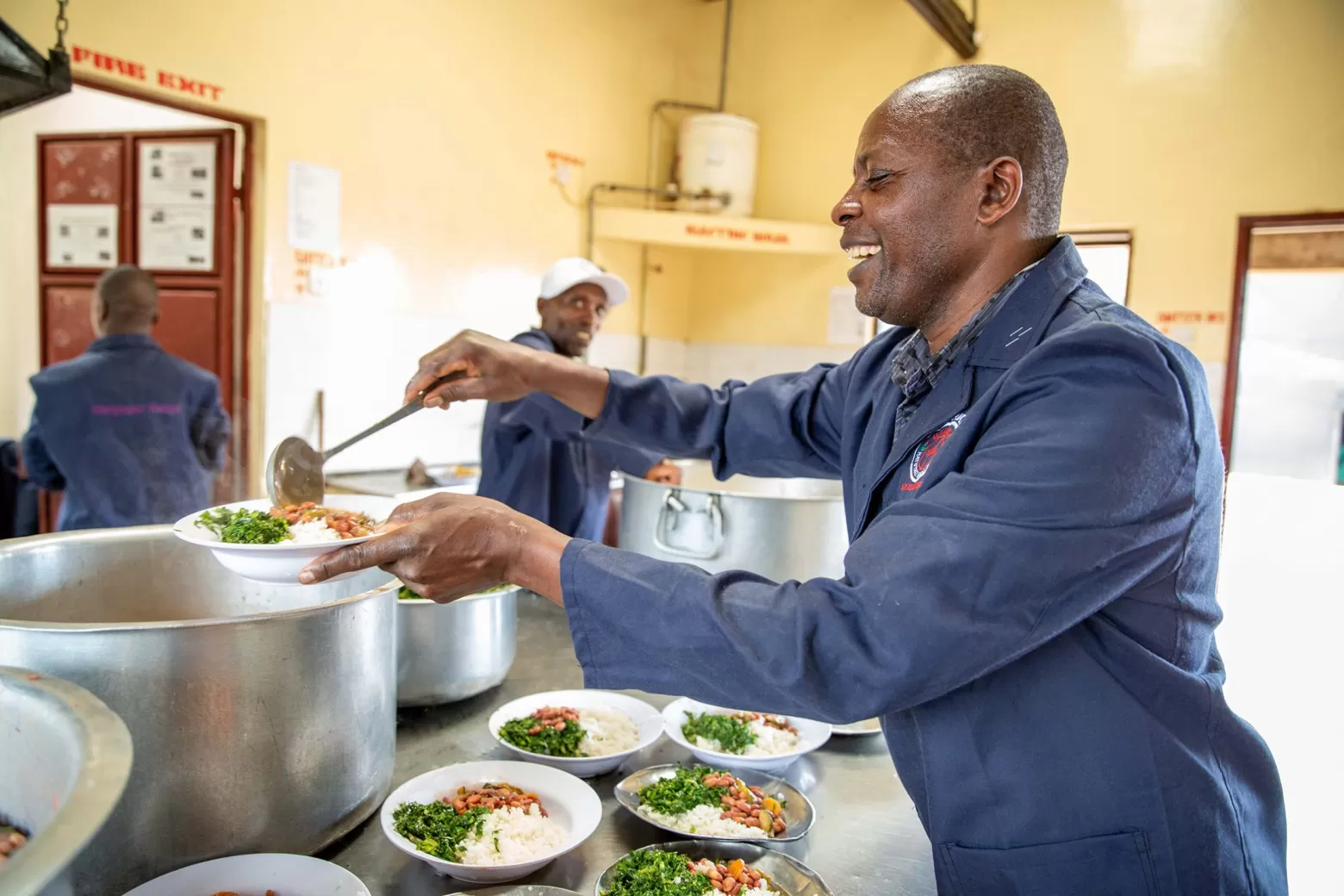 But it doesn't stop at the farms. You have a responsibility to the countries and environments you operate in. Communities around us are intertwined with our business. CEO Richard (Kiki) Fernandes: 'We have a responsibility to create a better world for people so there's no better place to start than within our farms and the communities around us. ESG (which stands for Environment, Social, and Governance) is embedded into our organisation and practiced by everyone, everywhere and every day. It has become a part of our culture, a natural way of thinking. What we now see happening is that everyone is doing his or her own small thing to make the world a little better. Small steps, that really count up if you do them every day. And if you take that way of thinking into the communities, it starts happening there as well.' Next to the small steps, our innovation team thinks about the big ones, the more complicated or expensive ones, like solar panels and LED lighting. But we don't stop at the farm gate. We support the communities around us by building additional classrooms for schools, improving roads & infrastructure and support community projects with funding, materials, and people. We have no problem finding volunteers, our value adders are happy to help the communities. Imagine building a classroom for your own children, together with your colleagues and other parents.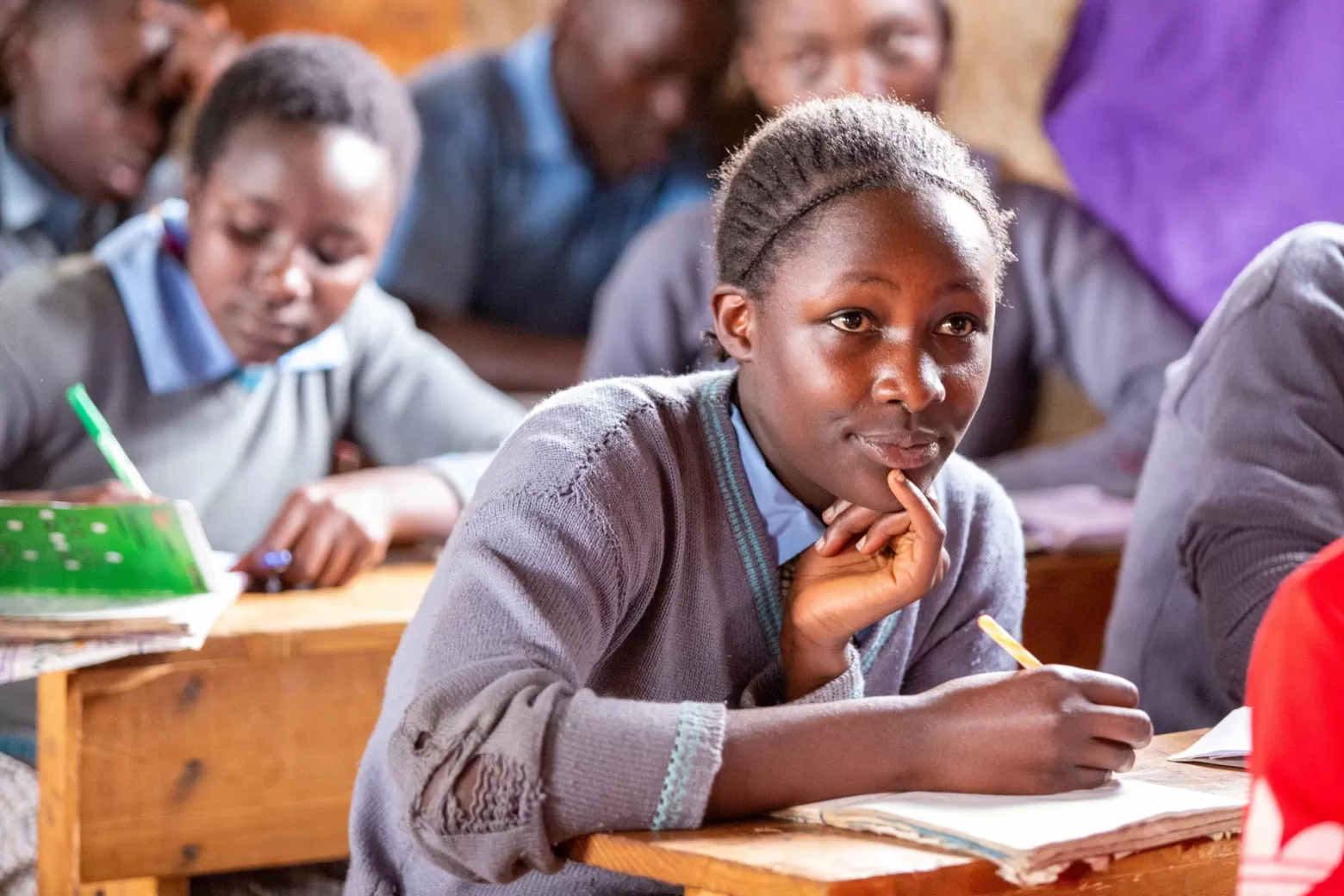 Doing the right thing trough ESG 
As we mentioned above, ESG is embedded in our organisation. But what exactly is ESG? It stands for Environment, Social, and Governance. Areas of importance, beyond our own benefit. Marginpar is a frontrunner when it comes to ESG, because it has become part of every day's work. ESG committees on each farm focus on day-to-day improvements in water quality, safety, waste management, composting, and community welfare. Properly managing ESG may not bring immediate profit to a company, as it requires a lot of investments. At Marginpar we believe it's not all about the money. Doing the right thing - caring about the people and environment around us - comes naturally. ESG Officer Steve Muchangi: 'In short, when we talk about environment we talk about the planet and taking steps in all our processes to improve care for the environment. The social part is all about people, both internal and external. This means that we take care of our employees, we make sure they have a good working environment and try to improve their home life too where possible. External stakeholders entail for instance suppliers and neighbours. Lastly, governance is about complying to the government's rules and guidelines. This means we have to have proper certifications and permits.'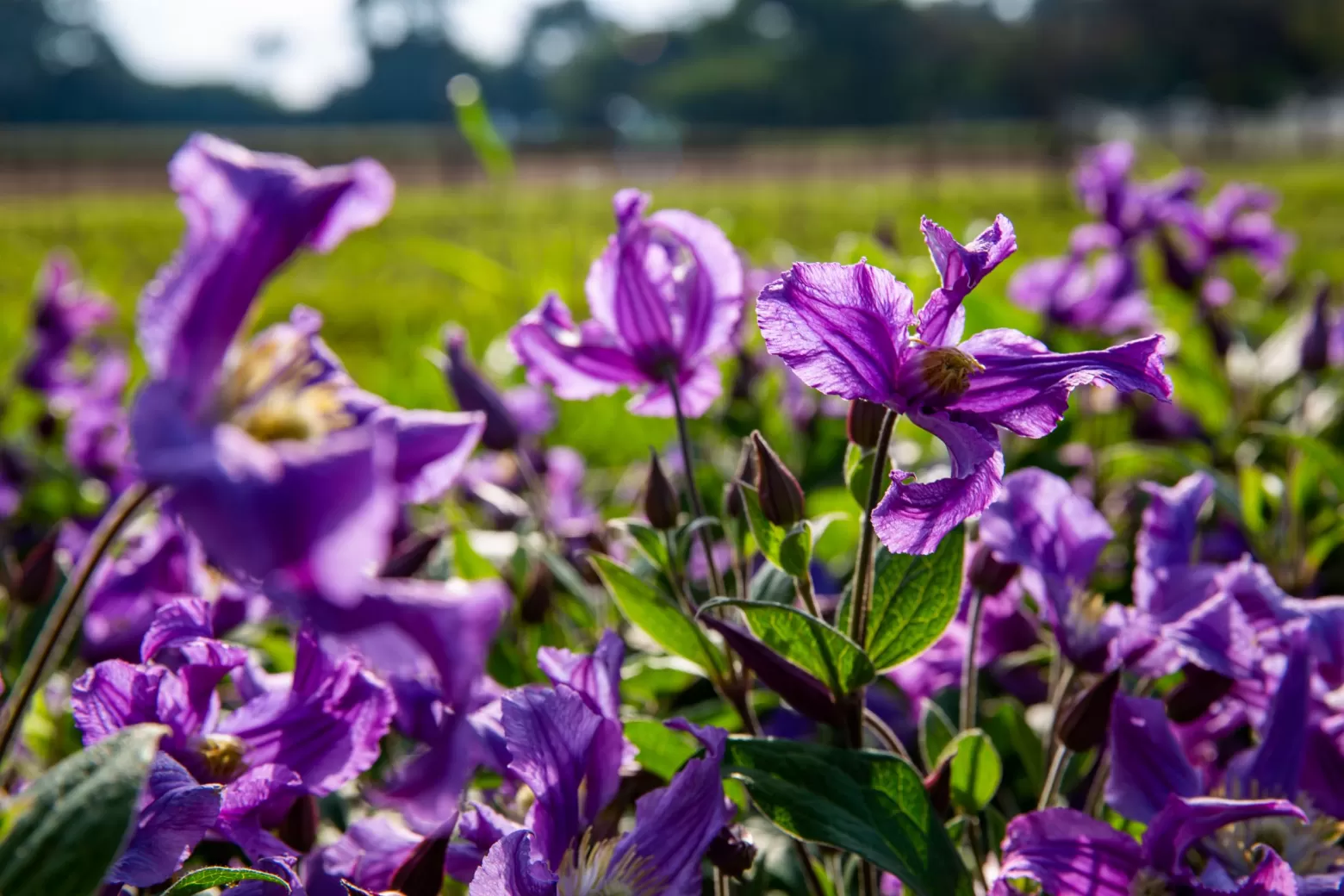 Big innovations
Steve and the farm teams are working closely together with Production Innovation Consultant Sebastian Chambers, who focusses on big innovation projects in the company. New water reservoirs, irrigation systems, infrastructure, energy reduction & generation, solar power, biodegradable sleeves… 'the practical stuff.' Sebastian: 'Sustainability is important for anyone. We must leave the world a better place than where we started. In addition to this intrinsic motivation to do better, we expect the market will demand more sustainable practices in the near future. We tick a lot of boxes already, but there are always ways to improve long term sustainability of for instance water, energy and pest control. With regards to energy use, we are looking for ways to reduce consumption and to generate our own. Solar energy is especially useful for pumping and refrigeration because this is mainly done during the day, when the sun is out. At the moment, a lot of farms rely on boreholes for irrigation. We want to reduce that. To save the energy now used to pump this water from the ground, we need to catch and harvest more rainwater. This is also a good practice for the earth in general because it can prevent flooding and put less pressure on the aquifers. We store the water in off line lagoons, so we don't interfere with the flow of rivers.'
Saving water by 40%
Marginpar is also looking at ways to reduce water use. A great example is the use of Aqua Checks; a probe goes in the ground about 40 cm deep and measures how deep down the irrigation water is going. We discovered which crops are shallow-rooting and which are far down. Each irrigation system is now tailored to the specific needs of each crop. This way we can keep the water where the roots are and know when to stop watering. This has shown to save about 40% water. Saving water also saves on fertiliser, as it travels the same way as water and now stops at the end of the root zone, instead of going deeper into the soil where it has no effect. As a result, we are using our water much more efficiently than before and use less fertiliser as well.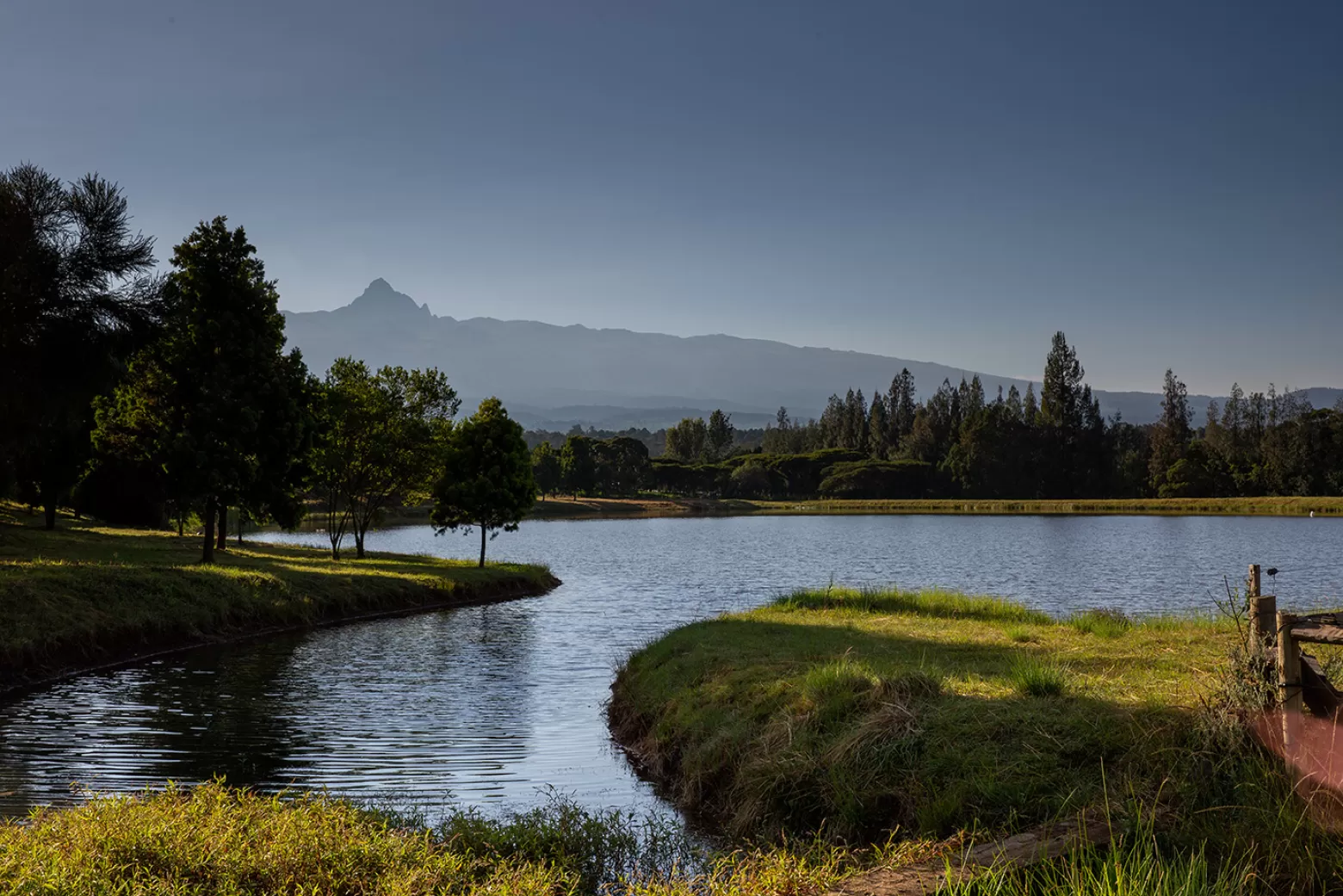 Reducing our carbon footprint 
Marginpar is a member of FSI2025. FSI stands for Floriculture Sustainability Initiative, an initiative conceived to find more sustainable solutions for farmers, the environment, and for the future of the sector. One of their key objectives is the reduction of the product carbon footprint for selected products by 2025. FSI is developing and testing an environmental foot-printing tool, together with Marginpar and other stakeholders, for the calculation and reduction of our carbon footprint. Members may use the tool to calculate their own carbon footprint and set a carbon reduction goal for selected products.
Pest control by drones
We are concerned about preservation of ecosystems and are looking for ways to decrease our use of pesticides. Sebastian: 'We can 'spot spray', meaning that we only spray the particular areas that are actually affected by a pest, as small as 1 m2. We also use pest-specific and organic products and insects as natural enemies of certain pests. Plus, we are trying something new: a drone that detects and identifies pests and kills bad pests without any chemicals. Harmless insects are left alone. We need those, to pollinate the Hypericum for example.'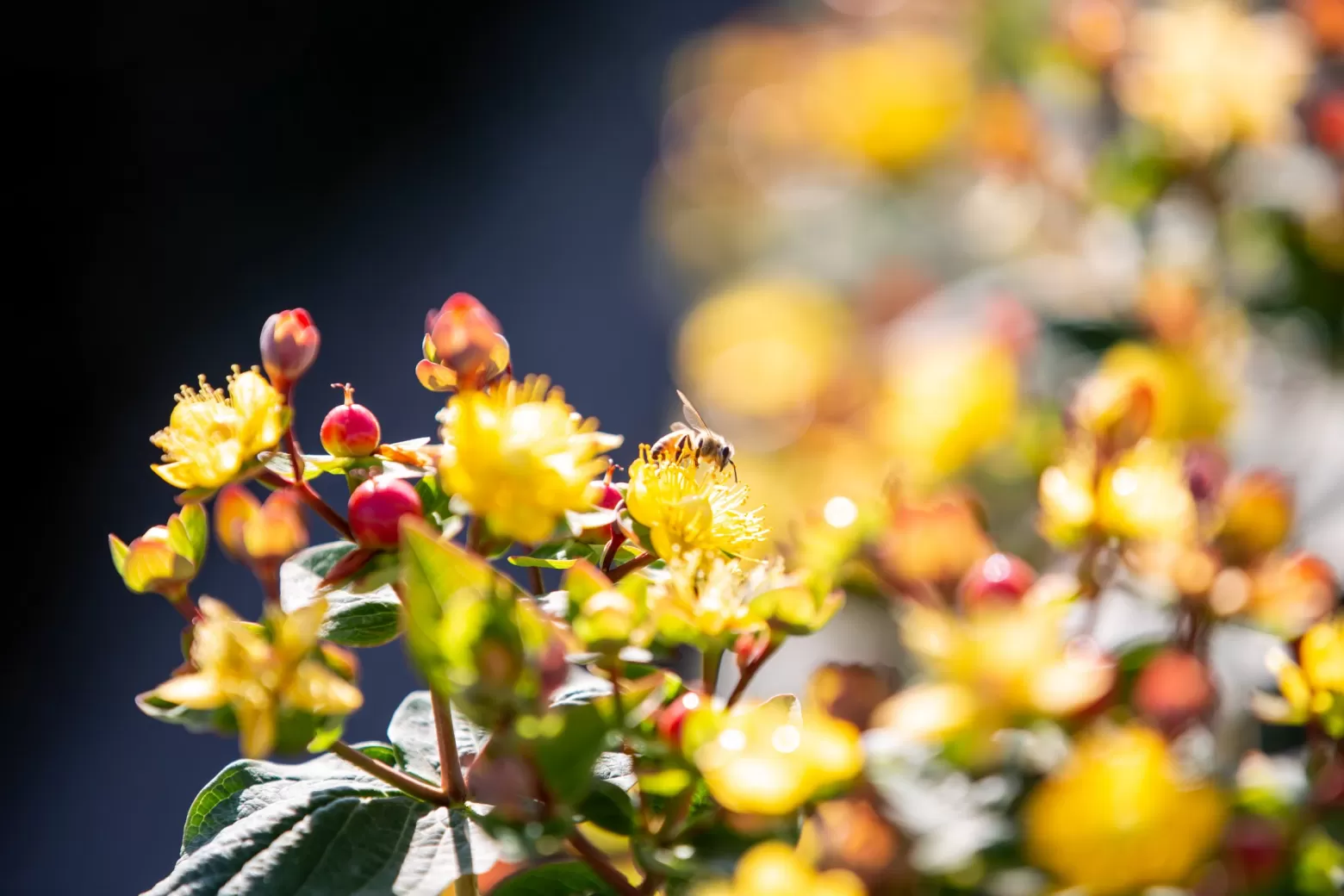 Beyond compliance
Our governance mantra is 'going beyond compliance'. Steve: 'We don't just look at what we are supposed to do according to government regulations and standards, but 'do what we feel is right'. Why? because we care for both people and the world that we live in, we know that it is the right thing to be doing. Of course, we do have all government certifications and permits necessary. The government does a few audits a year, which are actually very welcome because they are a nice confirmation that we are going in the right direction.' We also make sure that we stay in the lead and look ahead to anything which is likely to become a requirement in the near future. Steve: 'For instance, at the moment measuring our carbon footprint is not mandatory but we have partnered with stakeholders (including FSI) to develop a carbon calculator: a tailor-made carbon measurement tool. FSI's vision is to have all their members be able to measure their footprint by the year 2025 and thanks to our early start we are going to be way ahead of time
The next 5-10 years
Speaking of the future, Steve also talks us through some expected developments in ESG in the next 5-10 years. Steve: 'We expect quite a lot of development in terms of ESG. The environment will have a prominent place in our strategies and processes. We believe the more sustainable we are, creating better results, the more we can invest in ESG projects. It is a continuous cycle. For example, we are aiming to generate 40% of our electricity needs from green energy in the next 5 years. Plus the Marginpar Foundation is going to be of tremendous help in the social development on and around our farms and we are going to continue to be ahead of government regulations and stay on top.' There is still much to explore on our journey to a better world.