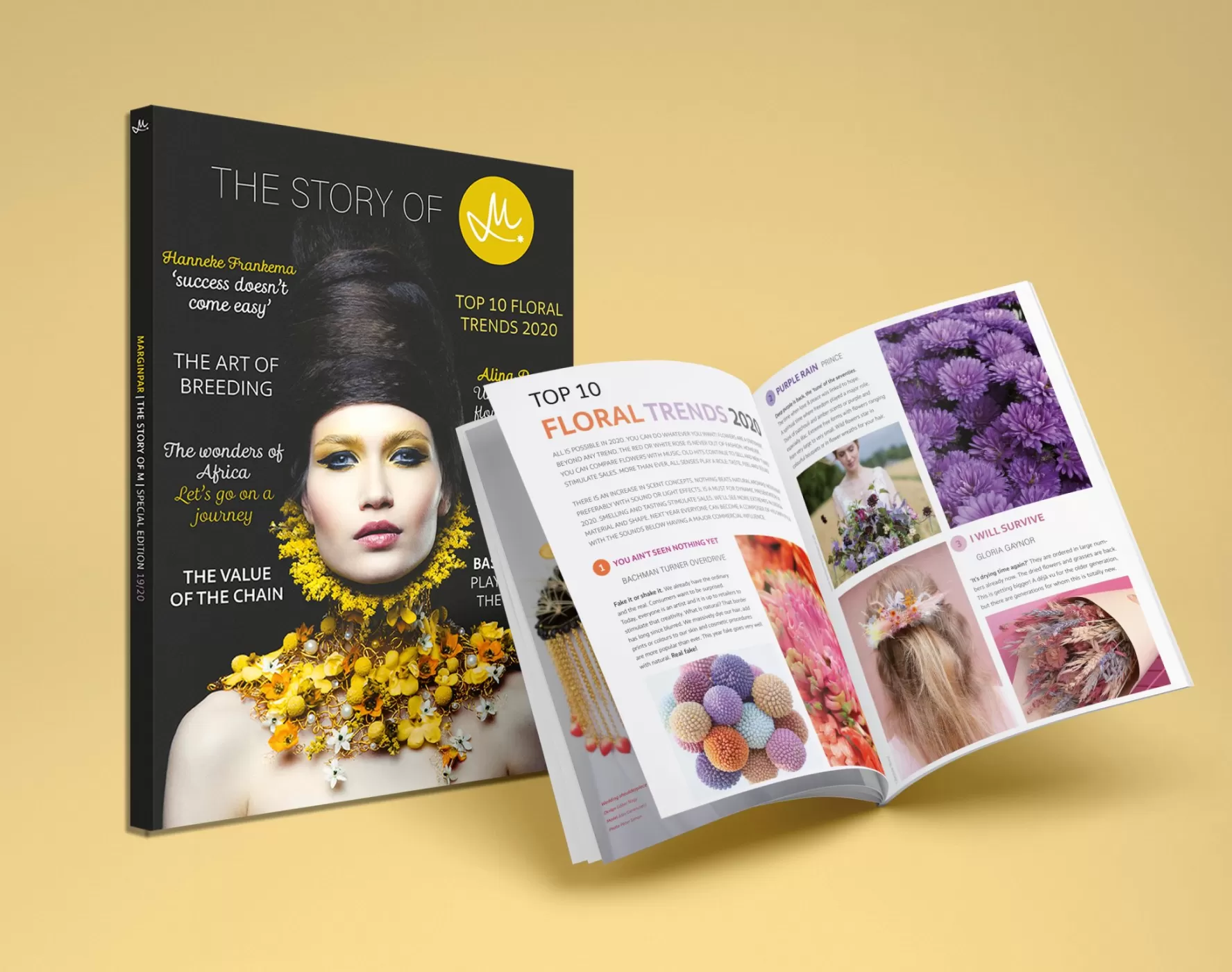 The Story of M.
Who is Marginpar, what do we stand for and why are our flowers so special? Read all about it in "The Story of M."
A glossy magazine full of inspiration and articles.
About designers, the art of breeding, our base in Africa and the many flowers we grow.
Back to stories
F
rom the creation of the Clematis Amazing® Series to the reinvention of the Scabiosa (Scoop). From the Vogue Flower Market to 21st century digital painting by Bas Meeuws. And don't forget the trends for 2020, spotted by Trend Translator Sandra Könings.
An interactive magazine
Would you like more information about a product or article in the magazine? You can!
The magazine is interactive, filled with links to our assortment, videos and stories.
Click on the 'full screen' mode in the lower right corner for the optimal reading format.