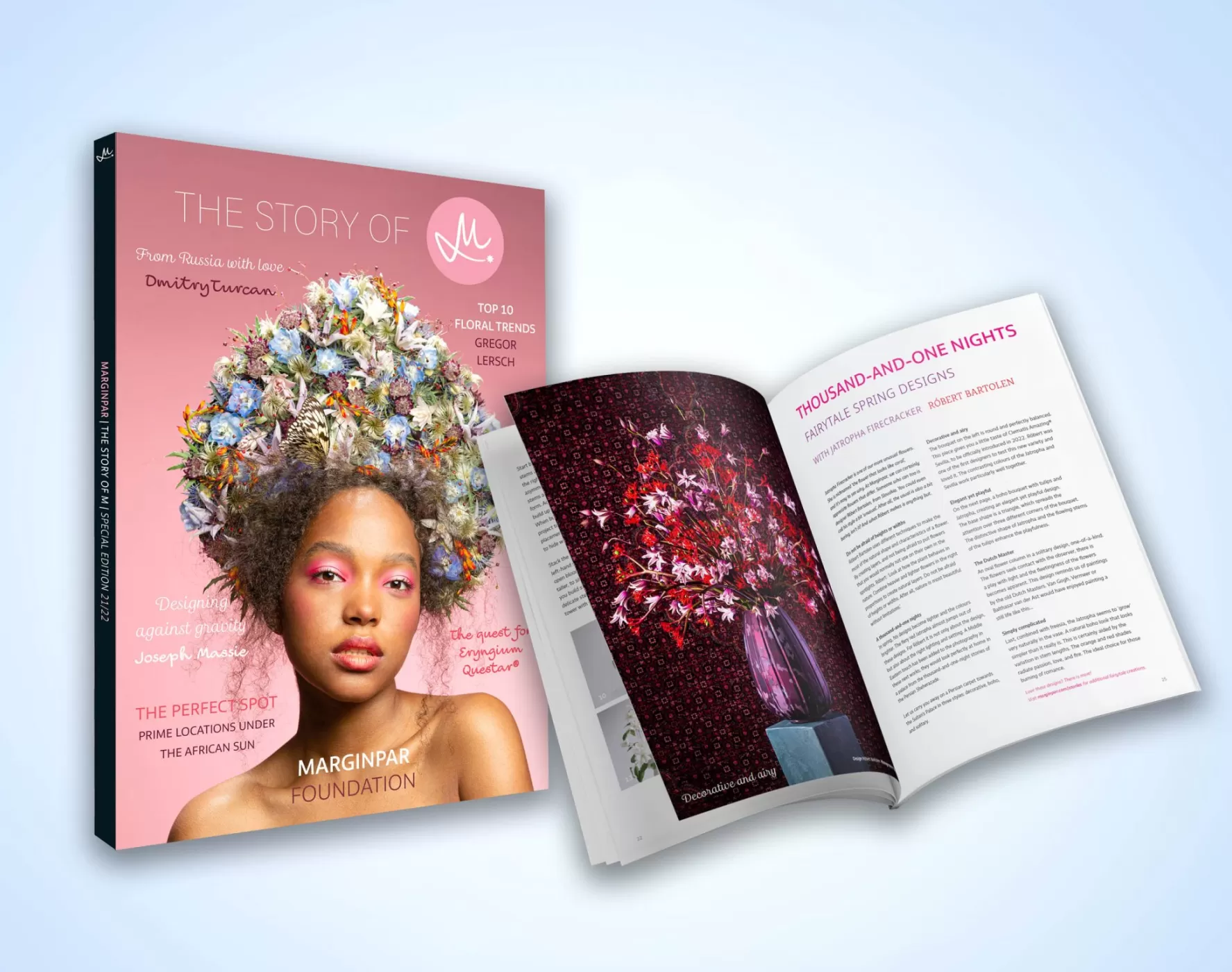 The Story of M. 2022
At Marginpar we believe the flower experience is even more meaningful when you know the story behind the flowers. How are they made? By whom? And what kind of beautiful creations can you make with them?
Back to stories
T
hat' s why we have developed a glossy magazine especially for you, full of inspiration. About designers, the search for cultivation, our base in Africa and of course our flowers.
The Story of M.
From how the Eryngium Questar® Series came into being to the Marginpar Foundation. A DIY by Joseph Massie and fairytale-like inspiration by Róbert Bartolen. And, Master designer Gregor Lersch has listed the floral trends for 2022 for you. The cover was created by Dmitry Turcan, inspired by Russian traditional attire.
An interactive magazine 
Would you like more information about a product or article in the magazine? You can! The magazine is interactive, filled with links to our product range, videos and stories. Click on the 'full screen' mode at the bottom right for the optimal reading format.