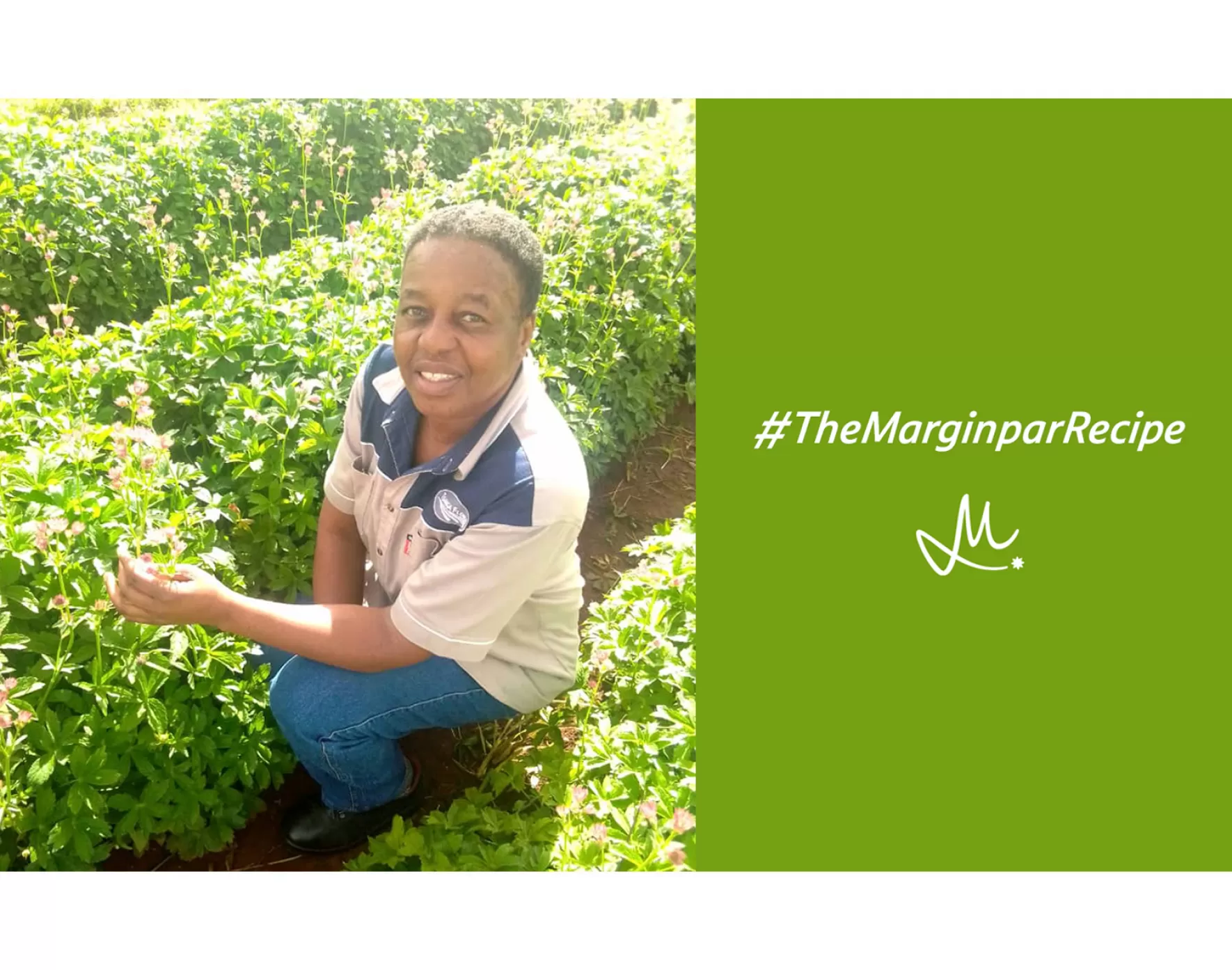 The challenges and triumphs of specialized cultivation
Tsanga Flora Farm's journey of exclusive flowers and exceptional production
For those who read #TheMarginparRecipe more often, the name Claremont may sound familiar. This farm is in Marginpar's past and future. And someone who started her career in flowers there 25 years ago is Eugene Matseketu. She started there as a packhouse supervisor, and was promoted to production manager in 2003. In 2007, she went to work at Michiru flowers in Tanzania for a few years and returned to Zimbabwe in 2012. There, she has been working as production manager at Tsanga Flora Farm for 10 years now.
Marginpar exclusivity
Marginpar has been working with farms in Zimbabwe since the very beginning (1988) and started working with our current three Tanzanian farms in 2002. We call them our partner farms. They grow flowers exclusively for us. And not just any flowers. Because of the climate, some of our most exclusive flowers grow here. For instance, Tanzania is responsible for most of our Clematis production, and the farms in Zimbabwe grow the most fantastic colours of Astrantia and Eryngium.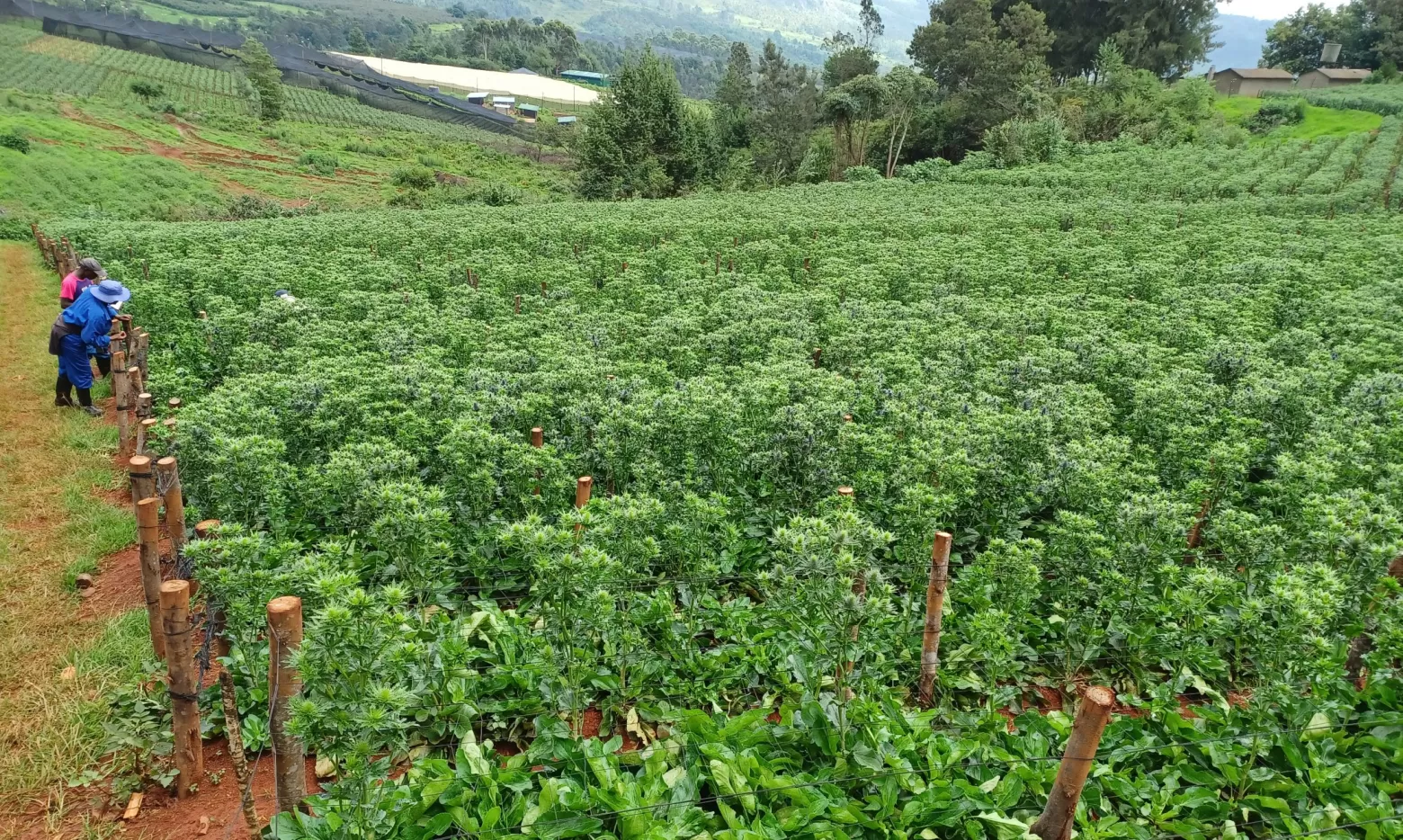 Flourishing in the foothills
Tsanga Flora Farm covers 18 hectares of cultivated area and is located in Juliasdale, near the foothills of Nyanga Mountains at an altitude of 1,800 metres. The farm specialises in growing Astrantia Roma® and 4 out of 5 Eryngium Questar® varieties. Last year they achieved their target of 14 million stems, so this year the target is 15 million. And all that with a team of just 210 people. In addition to this incredible production, they are also running trials, for example with Astilbe.
Planning, planting, and supervising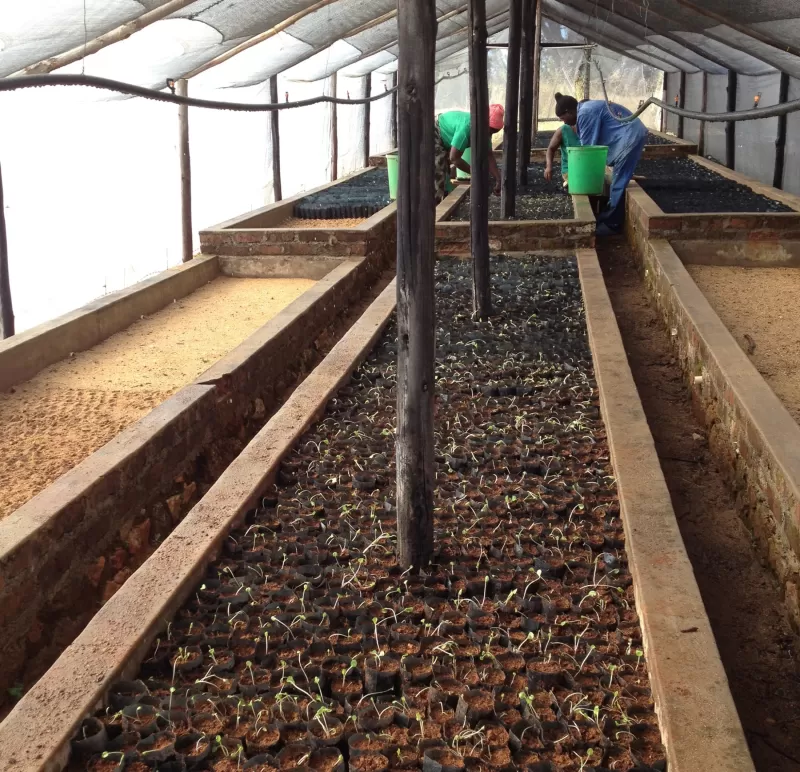 Such a huge production naturally involves a lot of planning and organisation. Thus Eugene also summarises her job as 'Planning, planting, and supervising'. Eugene: "My planning starts at the stage of propagation. We get our plant material from Iribov. While nursing a batch of young plants we already start prepping the land for planting. Then during production, the crop needs to be managed, i.e. by thinning and offering support when necessary, irrigating and spraying properly, and finding the right time for harvest. It's a lot to manage but luckily I have two supervisors assisting me." 
Challenges and triumphs
In other words, a lot to keep an eye on, and it doesn't always go right straight away either. Especially with the trials, it is a matter of finding the right 'recipe'. Eugene: "We are just getting started with Astrantia Billion Star® for the first time. It took some time to find the right methods, but we're getting better and better. In the trials with Astilbe, we suffered from brown buds, which was due to the wet weather. During the wet season, from November to March, we have to combat botrytis in Astrantia and Alternaria on Eryngium."
Vibrant colours in Zimbabwe's climate
The climate in Zimbabwe is very different than the steady climate in Kenya, right on the equator. But with the variations in weather, also comes an upside. Eugene: "The hot afternoons, and cold evenings awaken something in the plants, giving us the prettiest colours. Eryngium Magnetar Questar® is so blue here and only here do we get the green tip on Eryngium Supernova Questar®. The cold brings out these vibrant colours. In the cold months (May till August), our Astrantia Roma is a deep pink, the most beautiful Astrantia on the market if you ask me."