W
ith the arrival of autumn, there is something magical in the air. Nature prepares for its hibernation, but not before treating us to an explosion of colour. The Jatropha Firecracker, with its striking deep red colour, brings a warm glow to our interior and captures the essence of autumn perfectly.
This cut flower seems to have been plucked straight from the sea, but the reality is that it grows at the foot of Mount Kilimanjaro in Tanzania. The Jatropha Firecracker has not only captivated us but also the creative designers at Bloom's. The result? An inspiring autumn explosion.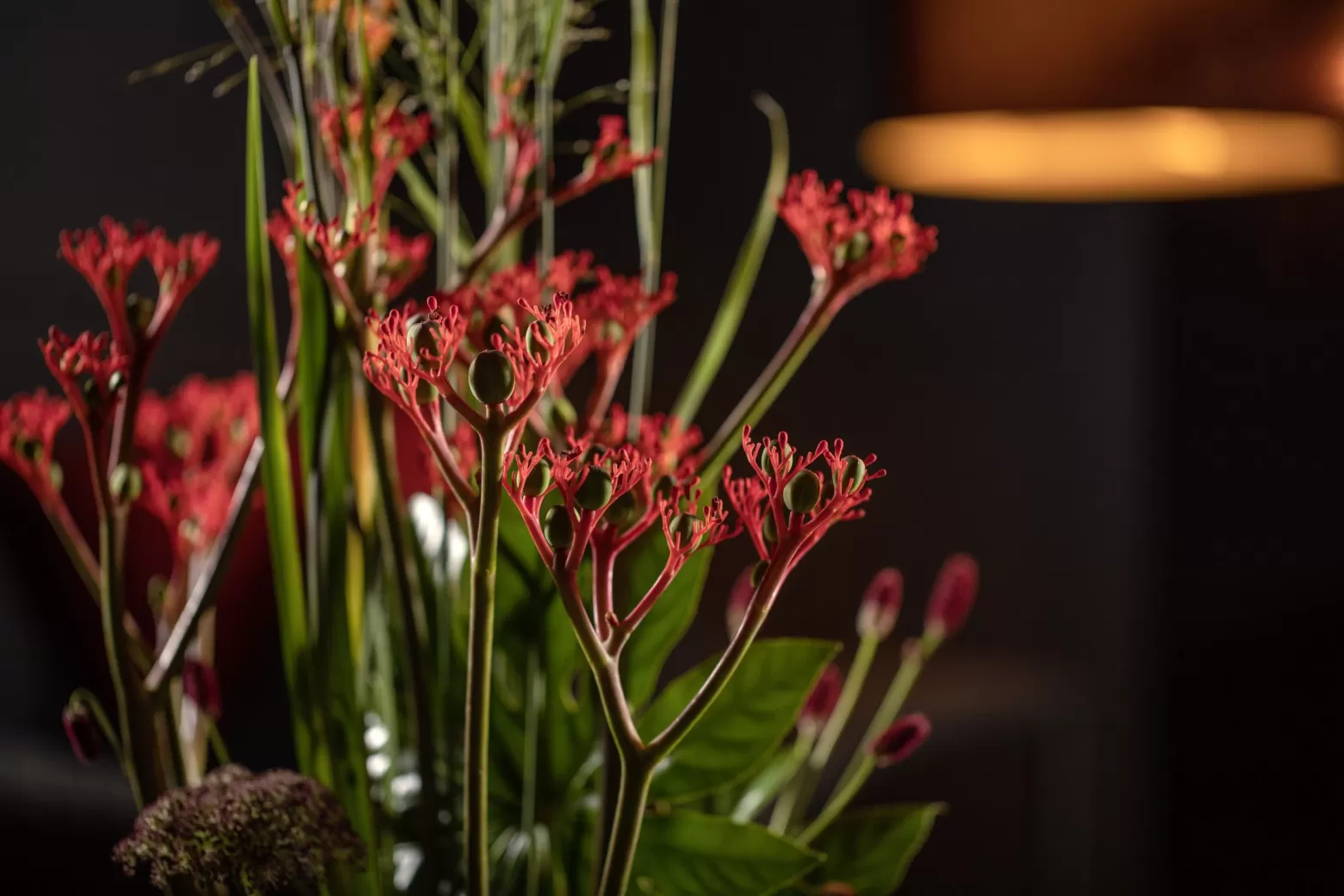 Autumn beauty by candlelight
This autumn table decor comes to life by candlelight, creating the warm atmosphere of autumn evenings. With floral foam as its base and illuminated red Cornus branches, the Jatropha Firecracker takes centre stage. The whole arrangement is presented in a rectangular wooden bowl. The cut flowers Astrantia Star® of Love and Scabiosa Dark Cherry Scoop® add a touch of elegance to this autumn design, perfect for cosy evenings.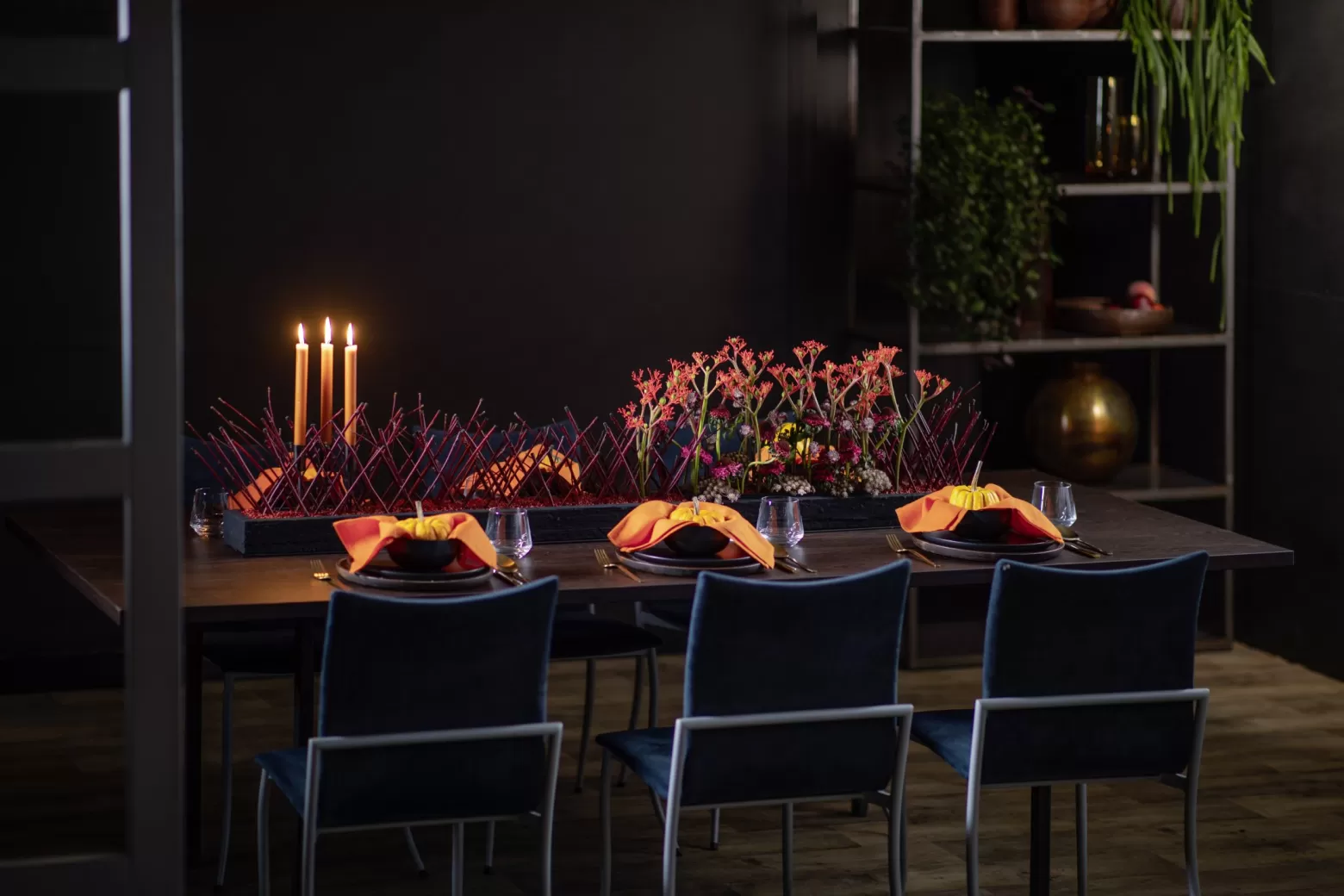 An eye-catching room decoration
This unique design is more than just a home decoration; it grabs attention and gives the Jatropha Firecracker a special place in the spotlight. A sturdy metal frame forms the base, where vines and fruit stems are easily attached with strips of fabric.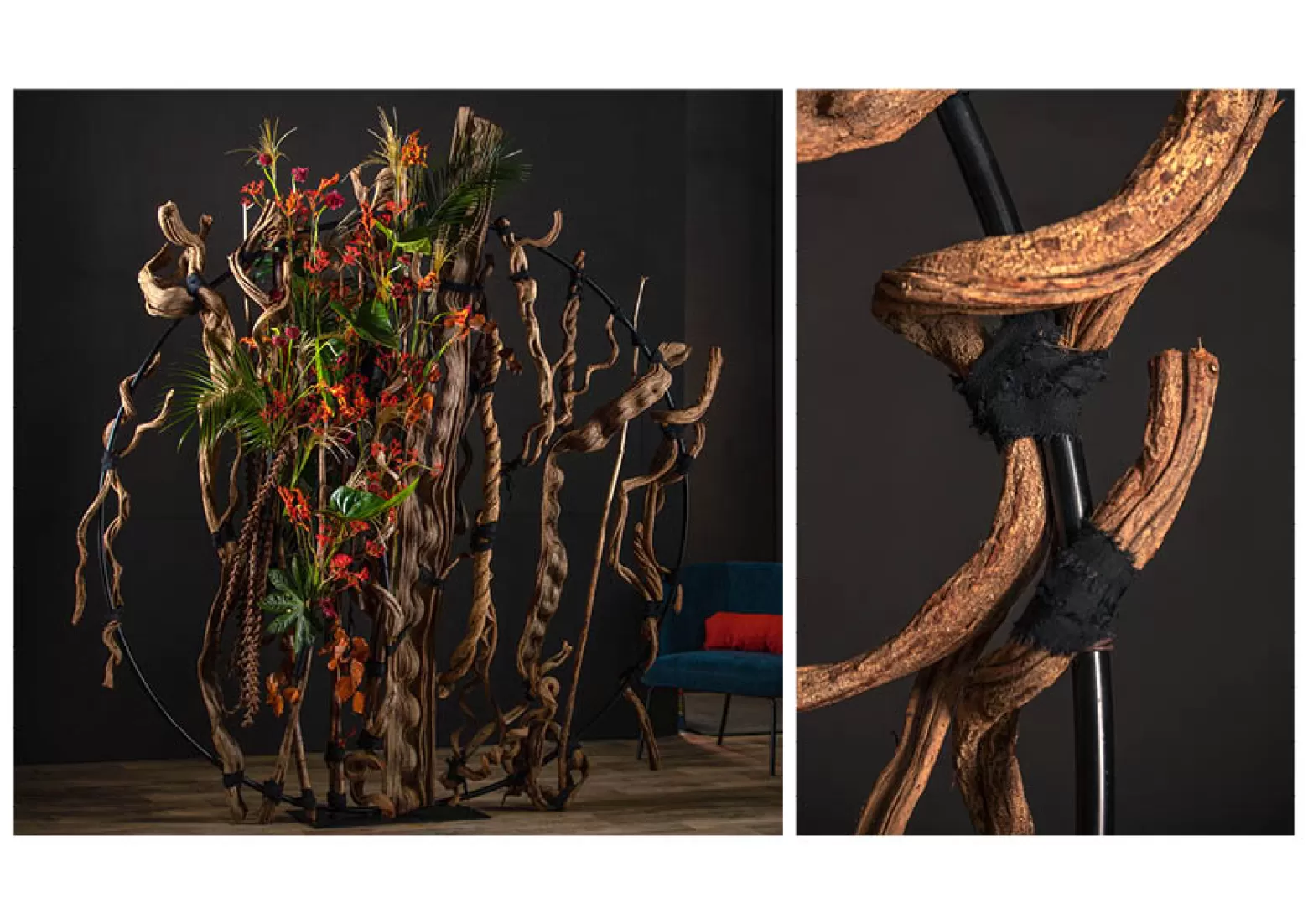 A place to shine
In this flower arrangement, the Jatropha Firecracker gets a place to shine. What makes this design unique is the clever elevation of the base, making it appear larger and highlighting the colour of the Jatropha even better.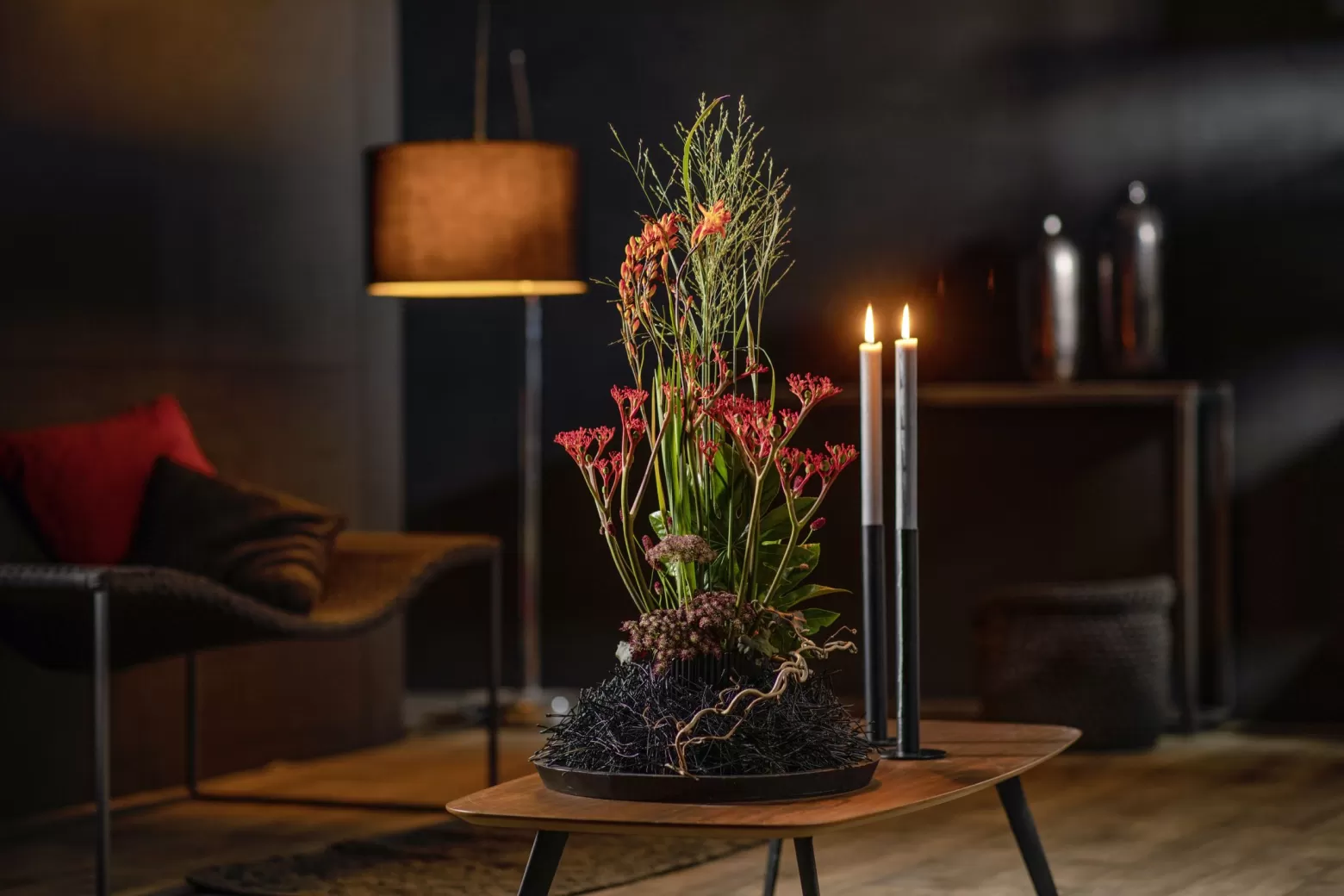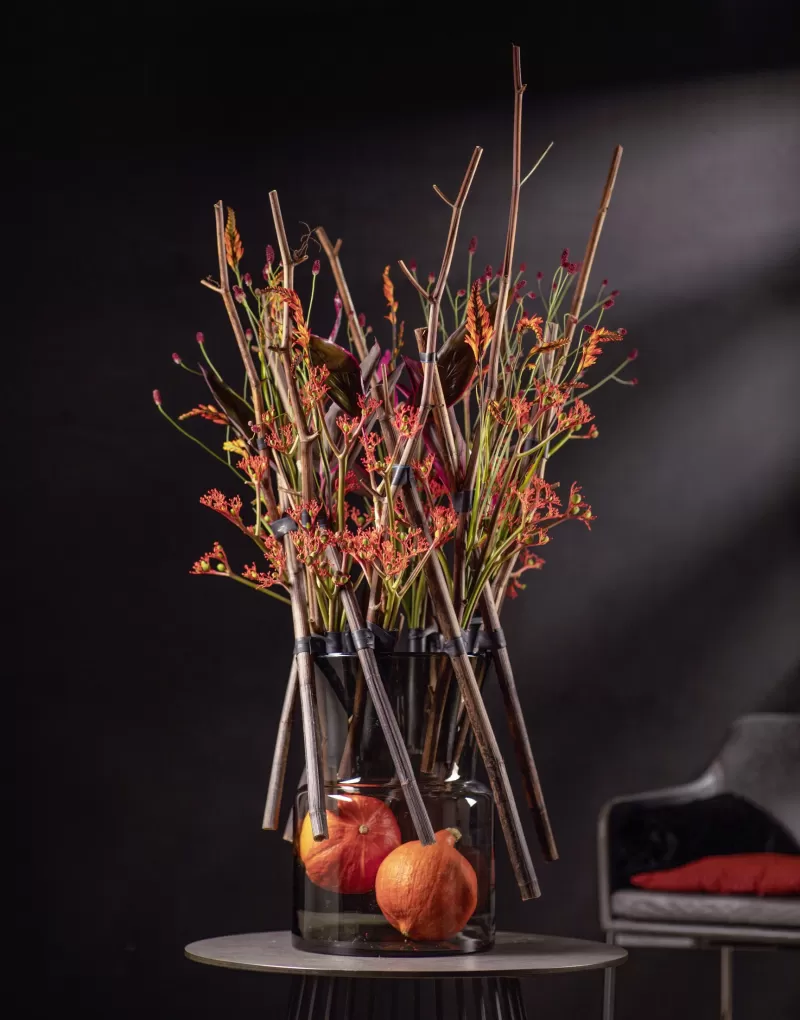 An environmentally conscious expression

This vase exudes the warm autumn atmosphere, combined with the Jatropha Firecracker, Crocosmia Prince of Orange, and Sanguisorba Red Dream®. What stands out is the creative use of glass tubes, attached to the Reynoutria Japonica stems with old bicycle tires. This not only adds sustainability to the arrangement but also gives it a light and airy feeling thanks to the angled stems.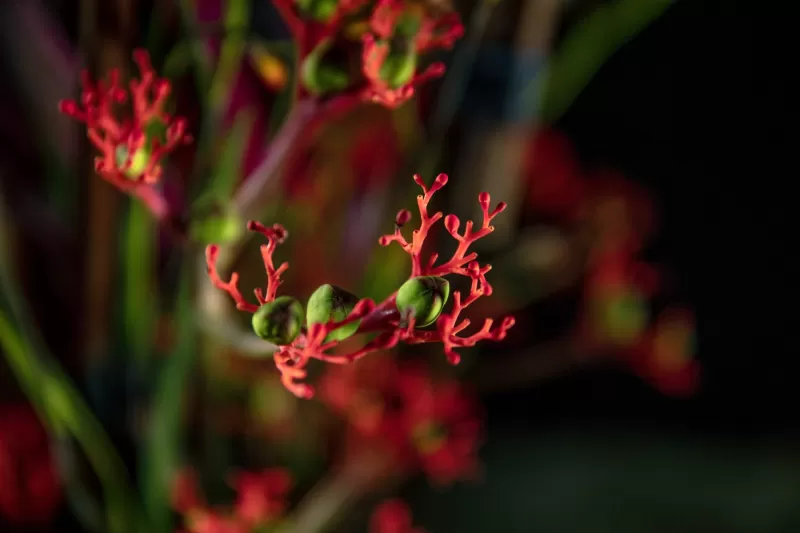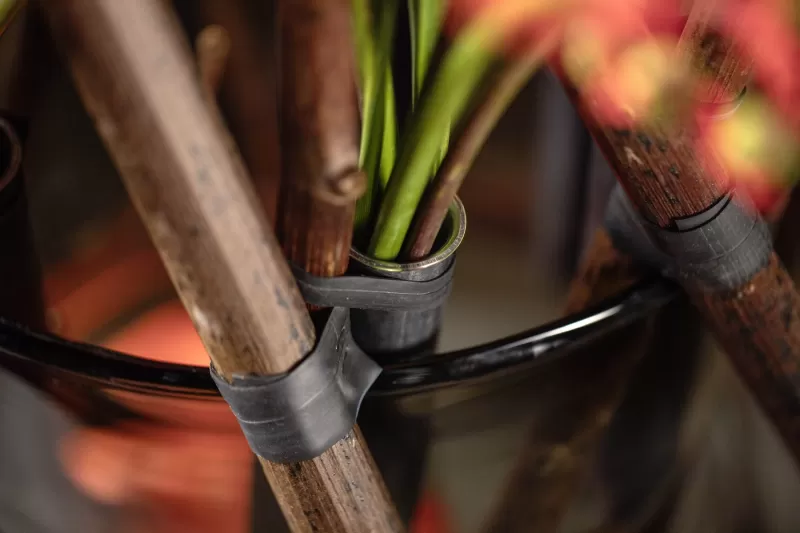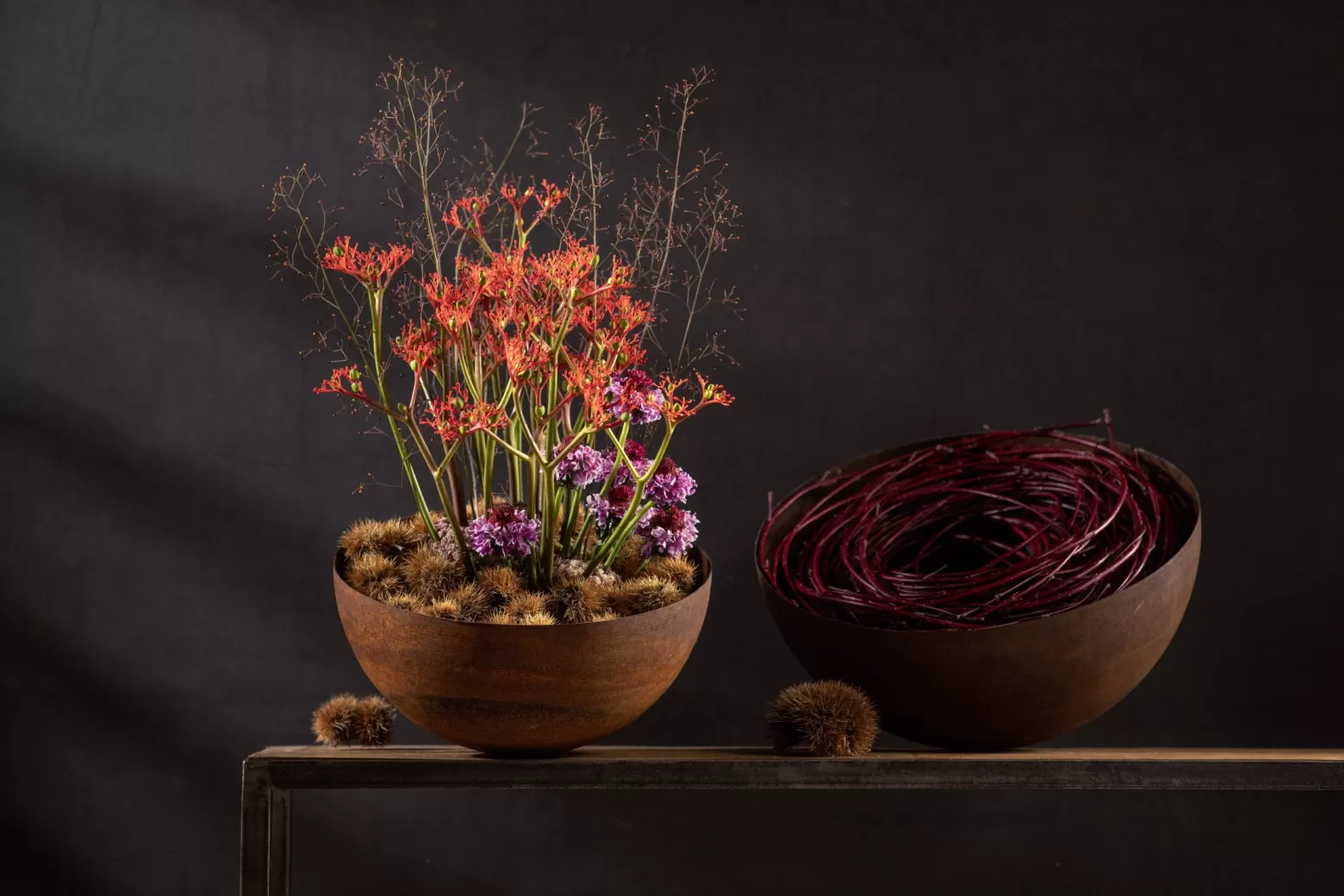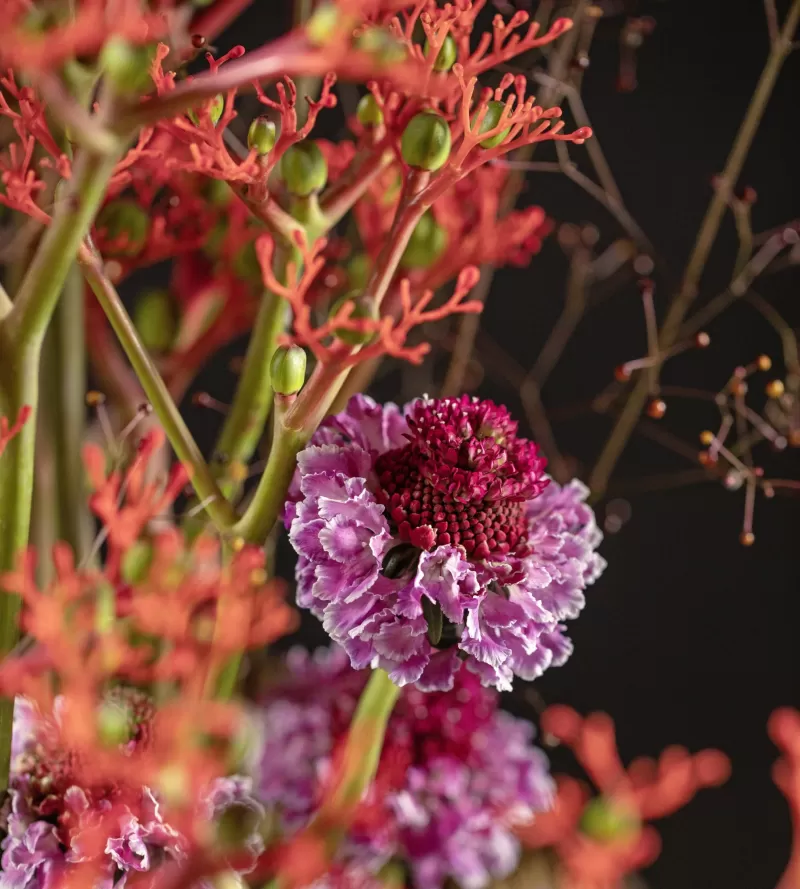 As autumn begins and cosy evenings return, this is the moment to get acquainted with the Jatropha Firecracker. Would you like to learn more about this cut flower? Then watch the Jatropha video van 'Ask Marginpar'.
Design & fotografie: Bloom's